à propos
02.02.2011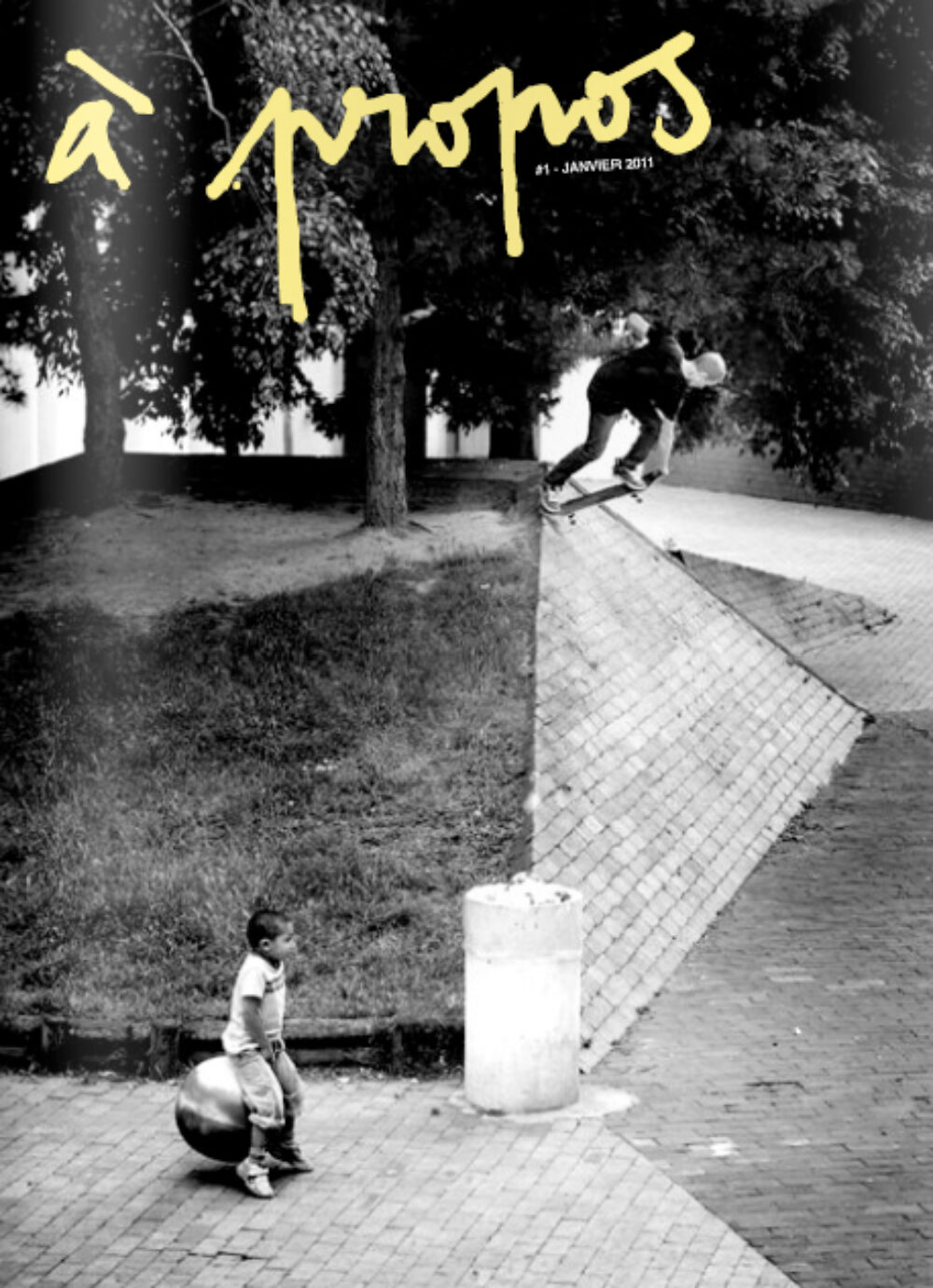 à propos is a new skateboard magazine covering the Parisian scene. It's edited by David Tura, who also edits the excellent Soma magazine, and will be released two to three times a year. Issue 01 was released in print earlier this year and is full of great photos. There's even an interview with our very own Joleon Pressey. As with Grey, we'd recommend trying to get hold of a print copy but if you can't, click here to view issue 01 online.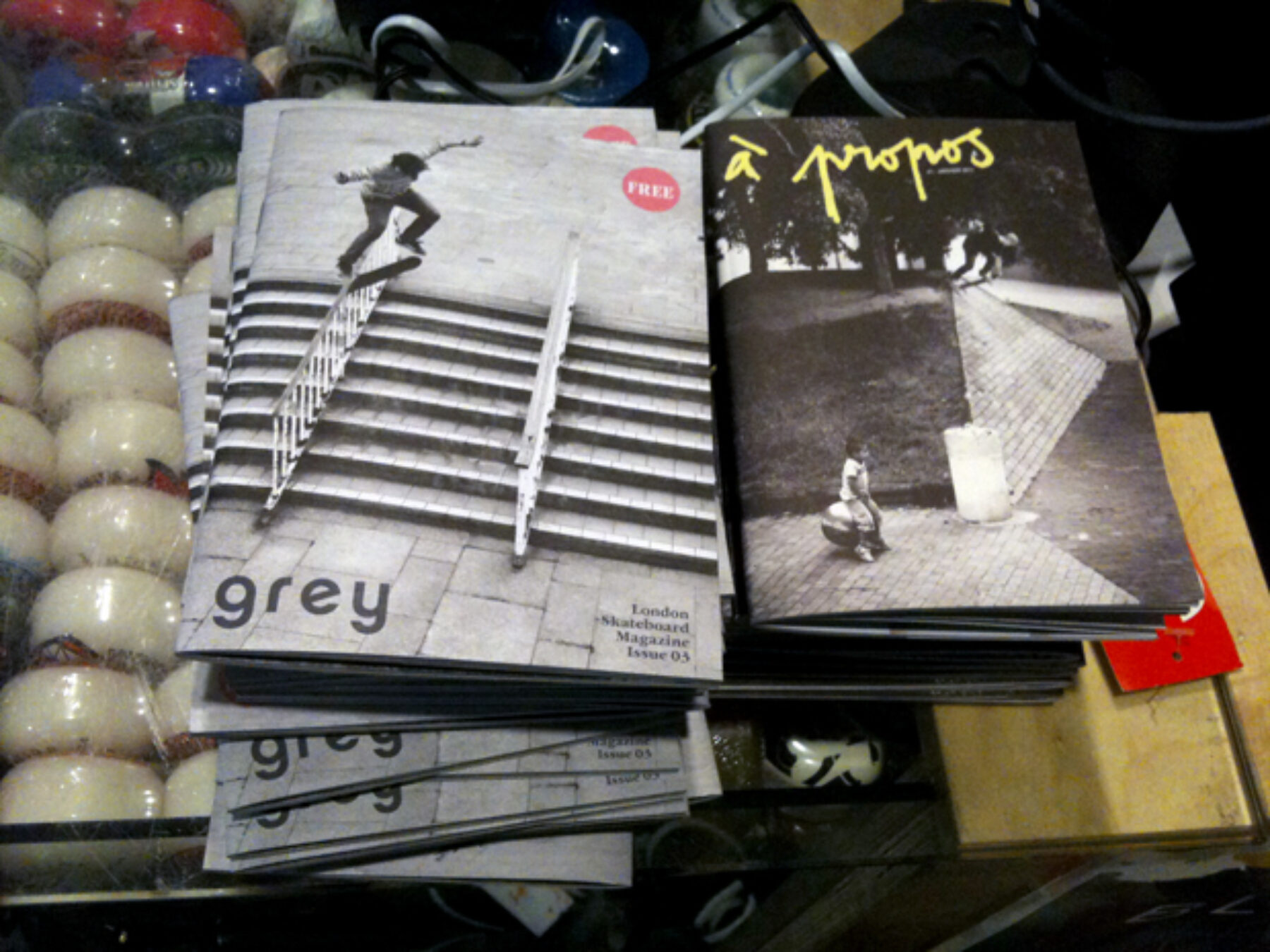 Copies of Grey and à propos at Slam City Skates.
Obviously it has not escaped our attention that à propos shares certain similarities with Grey, but then we borrowed our format from Anzeigeberlin and Staple. It seems like a movement of free, pocket-sized city skate zines is starting, which is a great thing. I wonder where the next one will emerge.