Brixton's Baddest interview
18.07.2019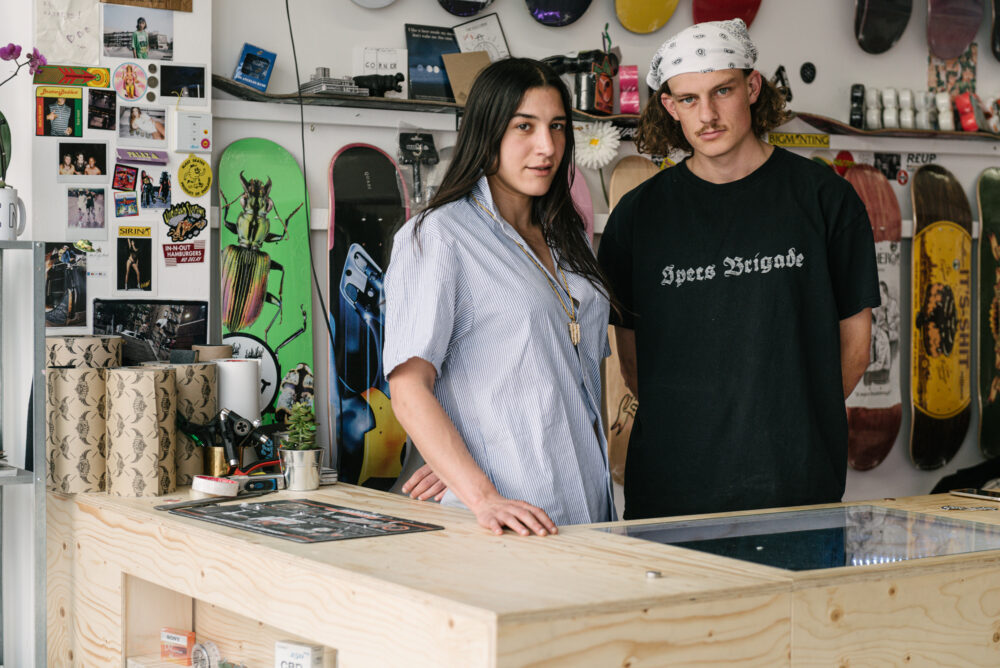 Jono Coote interviewed Daphne Greca and Valentine Katz, co-owners of Brixton's Baddest, grassroots south London skate shop and hub of the Brixton skate scene. The interview was conducted last year for Sidewalk, now sadly out of print.
You can find Brixton's Baddest at 154 Stockwell Rd, Stockwell, London SW9 9TQ. Follow the shop on Instagram.
The climate in which the UK skate shop finds itself in 2019 is not always conducive to the running of a labour of love, skater-owned shop. Far too many of our beloved institutions have had to close doors in the past couple of years as the scene attempts to adapt to a skateboarding landscape, which is changing with whiplash velocity. With the death knell ringing for more than one SOS (skater-owned shop) in recent times, opening a skate shop anywhere is a risky proposition, but when Val Katz and Daphne Greca decided to roll the dice and open a shop next to the legendary Stockwell Skatepark – at the heart of the gentrification battle being waged across London – a combination of hard graft and a genuine love of skateboarding and the vibrant scene the park has nurtured over the years has seen them not only make it work but go from strength to strength. Late last summer I sat down with the two to discuss the shop's inception.
Despite the huge impact Stockwell Skatepark has had on London skateboarding, for a long time Brixton didn't have a skater-owned shop, although Brixton Cycles has sold hardware for years and was hugely supportive of the two when Brixton's Baddest opened, something the two are quick to point out. Val points out Parlour Skate Store (RIP) at Mile End Skatepark at the time as an influence. They wanted to do the same for Stockwell: "It's legendary, it's been in films, it's a huge part of Brixton's history and it's one of the most used sports facilities in Lambeth." The two have been part of the scene that has grown around the park for a long time. Their pride for their local park shines through. When I try to coax a 'top five skaters they've witnessed there' type of list from them, the task is soon dismissed as impossible. Mark Gonzales and Grant Taylor are two visiting names mentioned immediately, then the list expands to include Meka, Jake Snelling, Reuben Goodyear, Josh Jennings, Ben Broyd, Seb Tabe, Craig Questions, Fabrizio and others who have either grown up at the park or moved into the area and become locals. The BMT crew has been releasing Stockwell-centric clips for years as well as organising BBQs and generally hyping every session. The shop is an extension of that: "Both of us have BMT tattoos, so we're down for life! BMT is the core of the Brixton skate scene. Basically everything we do is BMT, we eat, sleep and breathe BMT," laughs Val. "All the jams we've put on at the skatepark, having BBQs, giving out food and drink, playing music; it's the best vibe you could possibly ask for." The shop quickly became a catalyst for local events, with everything from DJ nights to film screenings to skate jams. Hooking up the locals is a given, but the two are quick to point out that the process is much more organic than a rigidly organised shop team; "Luis is on shit…Aurora is team, Luis is team, Nathan is team, but we don't have a thing on the website saying: "This is the team," or anything'" says Daphne. Val elaborates: "All the local kids who are killing it… we hook up all the mandem. We don't really have an official team, we just hook up all the rippers. If you shred and you're a sound human then we're more likely to hook you up than if you shred and you're not."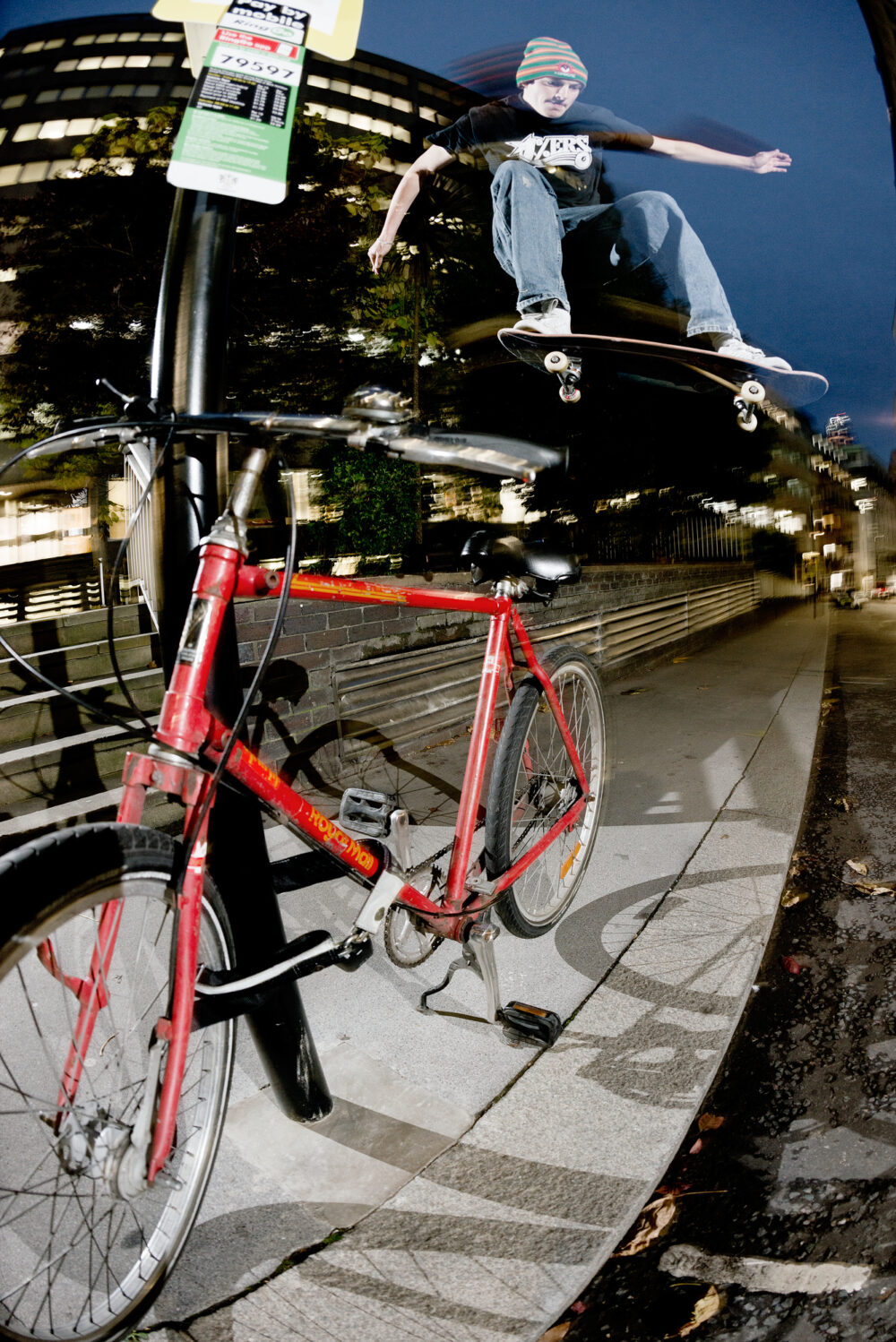 This organic process highlights their grass roots ethic and the shop has been quick to highlight campaigns that are important to them. For a week around International Women's Day 2018, Brixton's Baddest ran a discount offering 20% off hardware for all women. Daphne breaks down the importance of initiatives like this:
"Basically, women get periods for 25 per cent of the year and we pay tax on it. A lot of things are more expensive for females: pink razors are more expensive than blue razors in Tesco, women's Levi's are more expensive than men's, so women pay more in general and they are taxed on their periods on top of that, which makes me quite angry. As we're obviously in quite a male-dominated industry with skateboarding and probably 95 per cent of our customers are males, we're in a good place to educate. So we did a sale to let men see it from the other side. It was good, especially with young boys who have no idea about any of this coming in with their mums, who they love and who they don't want to see treated as if they were inferior."
Discussion turns to the failings of mainstream education in making these statistics readily known: "A lot of girls don't even know about the luxury tampon tax! It was Stef [Nurding] who really made me think about gender equality in skating; she's really changed my perspective on things, not just at a skating level but also about the industry and how that treats female skateboarders."
This dedication to grassroots action has seen the shop heavily involved in the struggle to save the skatepark, alongside Friends of Stockwell Skatepark liaising closely with Lambeth Council and helping keep them on the straight and narrow with regards to the construction of a huge luxury housing block which now looms over the park. Their work has ensured the continued survival of the park in a situation which has seen more than one skate scene dispersed, even though Brixton's skyline is now indelibly altered. "Personally it makes me cry seeing this building go up," states Daphne. I think it's a disgrace to London architecture that all these amazing examples of Brutalist architecture are getting pulled down and being replaced by these architects who have no idea of the history of the city or anything. It's incredibly dystopic, everything is like Ikea. People don't fix things anymore, they just want to make new stuff and that's what this is about. The architects responsible should feel ashamed to have even studied architecture."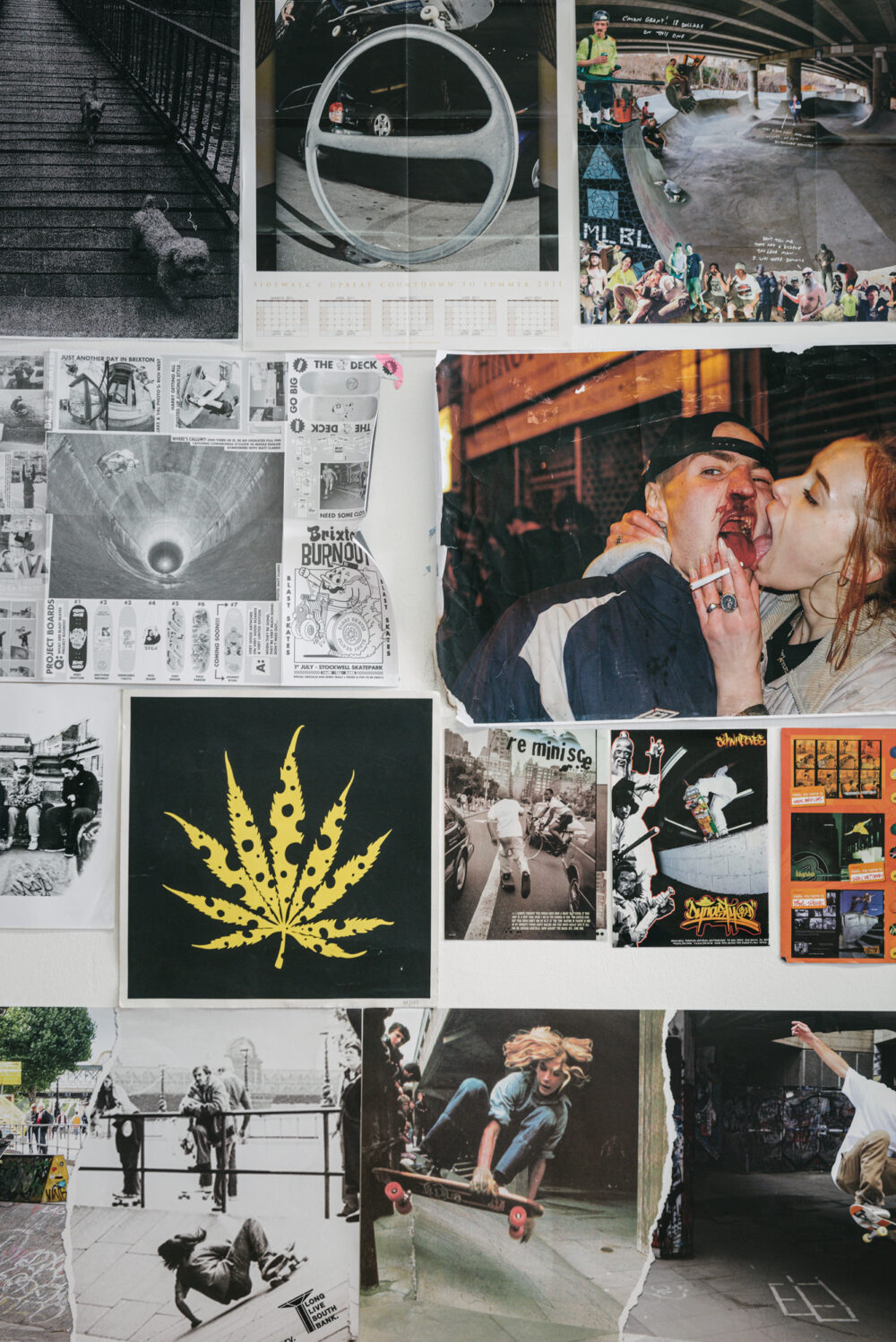 From here talk turns naturally to the area's fast moving gentrification, something which isn't as black and white as it at first seems. Pop Brixton, a boutique space viewed with suspicion by locals which stands tauntingly closed to the site of the recently closed businesses in the Brixton Arches, was home to the shop's first physical location and has played the same role for more than one local business owner. "We've actually benefited from it in a way – we wouldn't have been able to get cheap rent at Pop Brixton if it wasn't for gentrification. It obviously wasn't what we really wanted though, to be in Pop; I personally think it's one of the worst places in Brixton," says Val.
Daphne confirms: "We both think it's the worst place in Brixton, but that's what we could afford. Gentrification is going to happen anywhere, you can do your best within that or you can move out. I mean I'm not from here, but I live here because I love the skatepark and I love being here. Part of the reason the skate shop happened is that I lost my previous job, a small, family run business in Brixton I had worked at for years. Eventually we closed because they tripled the rent. Steve, the owner of that cafe, helped me understand business and showed me how to write a business plan, how to get subsidised rent, things like that. This was around the time Pop Brixton opened, which we didn't like but we knew we wanted to open a skate shop. With the way distros work, we couldn't have opened a skate shop in the area if someone else did it first. Say Pop Brixton opened and we didn't go for it, maybe there would be a Route One there instead!" Or, as Val puts it, "The best way to fight Babylon is to infiltrate and destroy from within."