Casper Brooker interview
18.06.2014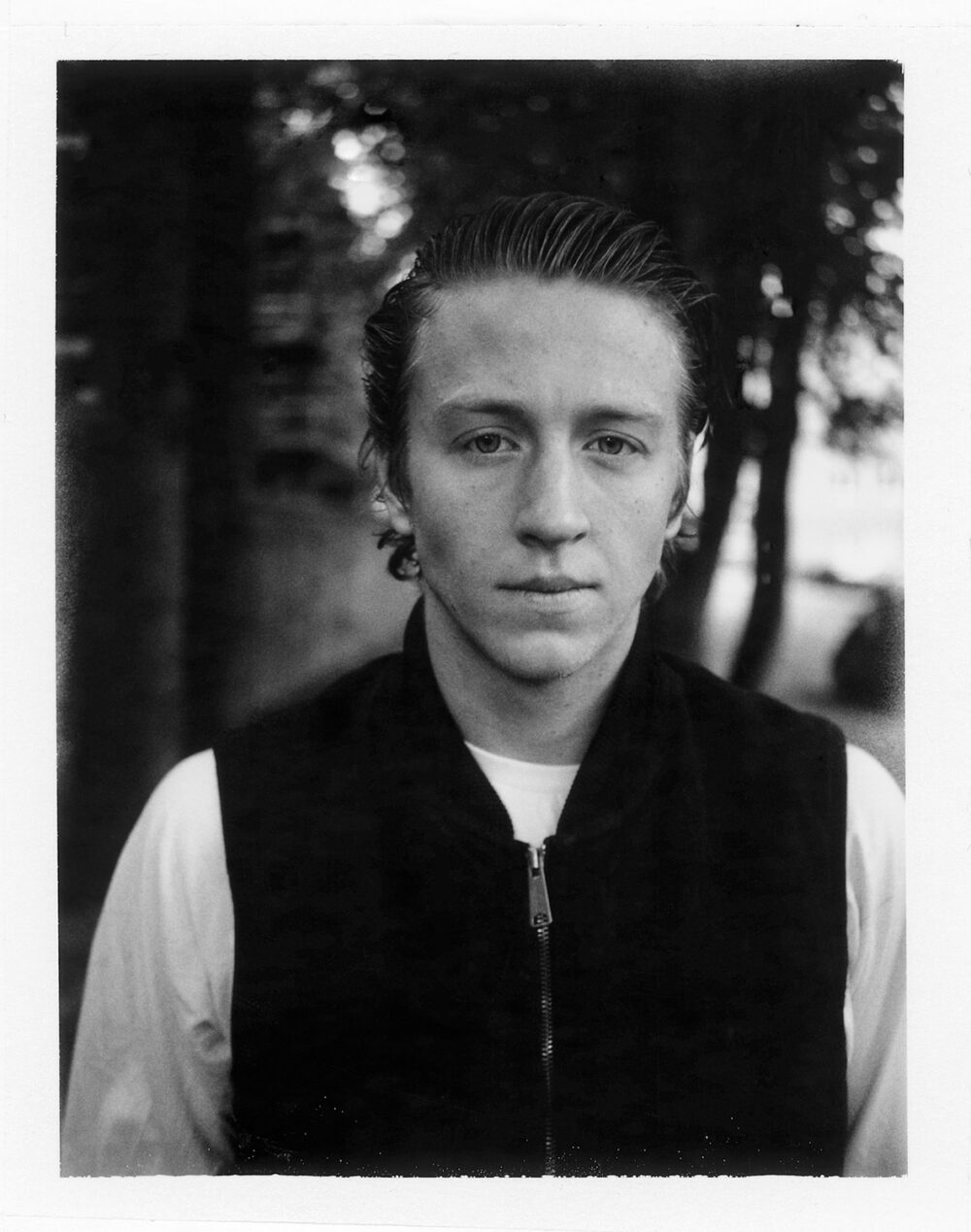 To accompany Slam City Skates and Isle rider Casper Brooker's new Nike SB video part, we caught up with him for a chat about sponsor changes, skate houses and Go Skateboarding Day among other topics. You can watch Casper's new video part here.
Portrait: Lex Kembery
Interview: Henry Kingsford

Since I interviewed you last, a little over a year ago, you have made two pretty major sponsor changes. Can you tell us about these?
Yes, I made some pretty big changes since then and they certainly surprised a few people. Isle came about a few weeks after I quit Heroin. I had ridden for Heroin since I was 14 and I just felt it was time to change – I'm not the same questionable looking 15-year-old in girl's jeans anymore. I'm always going to be grateful to Fos (Mark Foster, Heroin owner) because he helped me out so much and I still love Heroin. I'm stoked it's doing great in the US. Anyway, a few weeks after I quit I got an email from (Paul) Shier asking if I would be interested in riding for Isle. I was really keen and I'm hyped to be a part of it.
I joined Nike SB for similar reasons – I felt it was time for a change. Percy (Dean, Emerica) was rad and a great team manager, but with the board sponsor change, I felt it was the right time to make that switch too. Nike has treated me really well in the past year and Colin (Kennedy, Nike SB Europe team manager) is so good at looking after all the riders. I'm super happy about my decision. It's sick to be a part of two teams with so much diversity. If you go on a trip every skater has something unique to offer, which I think is really important in skateboarding.
Tell us about your new part. Did you have any theme or concept in mind?
It's not supposed to be a full-on 'hammer' part. It's more to do with just showing skating around London.
Does this reflect a change in your skating generally? Your previous footage has been quite handrail/stair heavy.
I still love skating all that stuff; it can be fun. But me and (Mark) Jackson didn't have a huge amount of time together for filming due to us working different days, so it was nice to work on a street part that isn't so focused on the number of stairs or how big the handrail is. And I'm 20 now, so my influences have changed a lot in the past few years. I'm a lot more interested in other ways of skating now rather than just watching people frontside flip down massive stairs and trying to emulate that. I think it's important for people to get influences from lots of different types of skating and then blend them together – that's what makes your skating yours instead of just trying to copy someone else.
I know skating for fun is important to you. If you're not filming/shooting photos, where do you like to skate and with whom?
It's rewarding being productive and producing photos and videos, but I sometimes feel that people can lose touch with going skating for fun. There's nothing better than skating around with your best friends, being idiots just skating flat or a curb. Recently I've been skating that Borough spot with Sam Hughes, James Fry and Chris Bull. That place is so fun and now that Kingpin put the Shoreditch blocks there, it's going to be a great summer spot. I also skate regularly with Darius (Trabalza), Paddy Jones, Tom Tanner and whoever's at Southbank.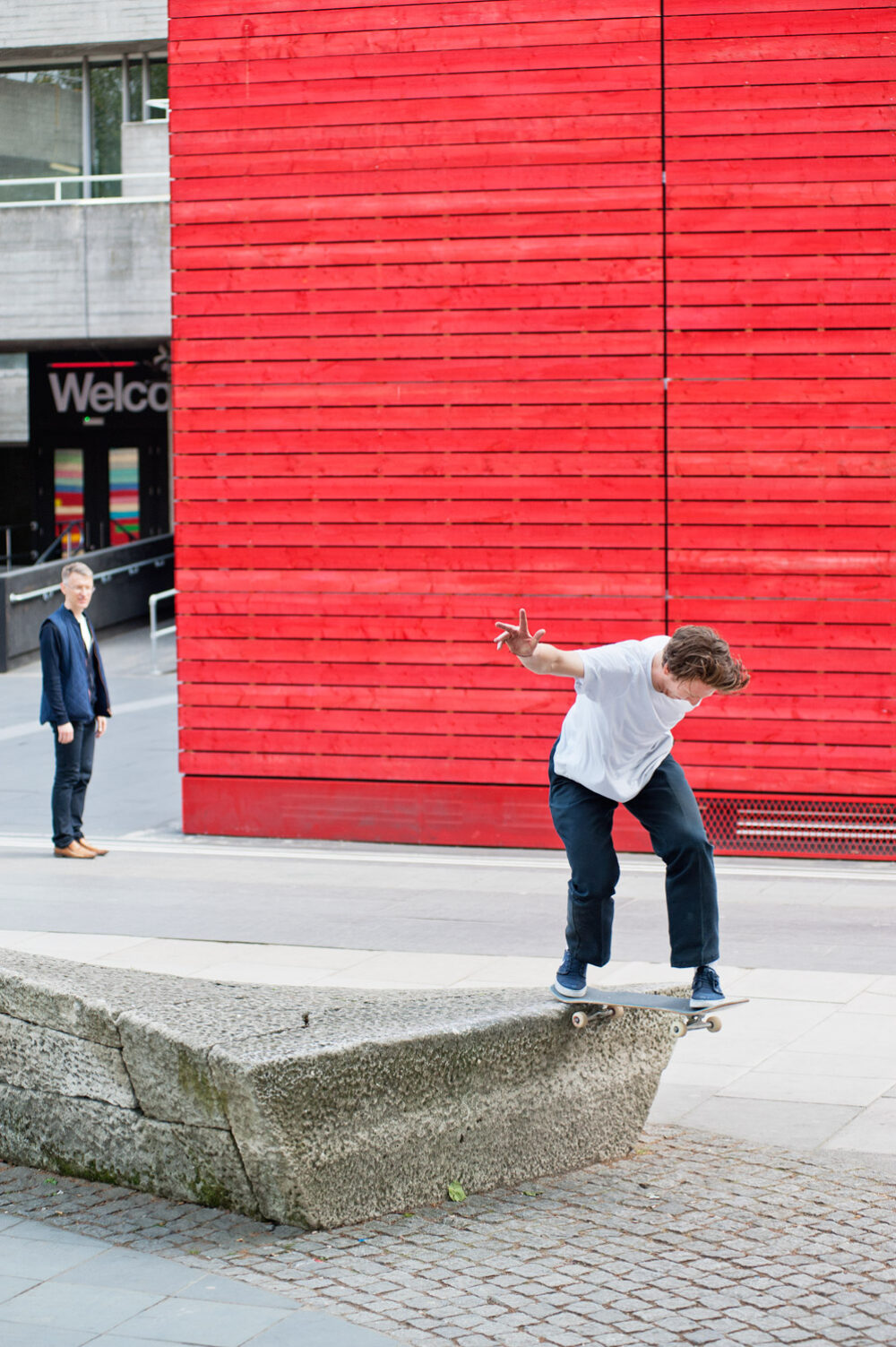 Backside tailslide bigspin. Photo: Henry Kingsford.
Last time I interviewed you, you had just moved into a skate house in Kennington. Now you're living in Shoreditch with Tom Tanner. How was your first skate house experience and why did you move out?
Oh man that house just turned into a hellhole. We were there for about 14 months and it was so sick for the first eight or nine months but then the house just started to fall apart. The landlord never sorted anything out and it got to the point where there were mushrooms growing in the bathroom and all the walls in the living room and hallway were damp and mouldy because of a leak from the flat above. But I was really stoked on that place. I could skate to Southbank in 15 minutes and it was the first place I lived away from home. Plus I've stayed in skate houses pretty much every weekend since I was 13, so I knew what to expect. A few months before we all moved out, I got a girlfriend and started staying at her's more and more. I was pretty much paying half of my wages just to have a room to store clothes in and everyone was just over the flat so we all decided to leave.
How are you finding living directly in the middle of Shoreditch?
It's very loud. Sleeping can be difficult if I don't have earplugs in. It's cool though: I can skate to work in two minutes, there are good places to eat, good bars and loads of my friends live or work in the area. I doubt I'll be there for a long time but it's cool for the moment.
This weekend you are taking part in Slam City Skates' Go Skateboarding Day event. What does Go Skateboarding Day mean to you?
It's cool; it brings everyone together. There are so many skaters just going from spot to spot, which is rad. And you can skate spots that are usually a bust because there's a whole army of skateboarders.
How is the Isle video project, Vase going?
It's going really well. I saw everyone's footage the other day and it really got me hyped. (Tom) Knox, Chris (Jones) and (Nick) Jensen all have amazing stuff. They have a really unique eye for skating spots in a different way. The video is going to stoke people out.
Will you have a full part?
I'm going to try my hardest. I'm not working much over the summer so that I can concentrate on the video. I've been doing a bunch of other stuff and working a lot over the past six months so I haven't been able to get out with Jake (Harris) too much.
The Southbank debate seems to have died down a little. What's the latest?
To be honest, I'm not too sure. I just go down there to skate now. There are people dealing with the campaign but because it's calmed down, they don't need as much help. There are still campaigners down there every day doing the petition and lots of people are still signing it, which is amazing.
You placed fourth in last weekend's London Am competition. What do you think about contests generally and how do you approach them, planning a run carefully or more spontaneously?
I was so surprised. I'm not really that into competitions. I haven't got anything against them; they're just not really my scene. This one was pretty cool with the jam format and not too many people in each heat. I never really understood the whole planning a line thing, but now I do. I completely winged it and had no idea what I was doing, but luckily it somehow worked. It's made me less terrified of contests, so maybe I'll start going to more of them.