Freedom Skatepark – Rayquon Abrahams interview & gallery
01.03.2022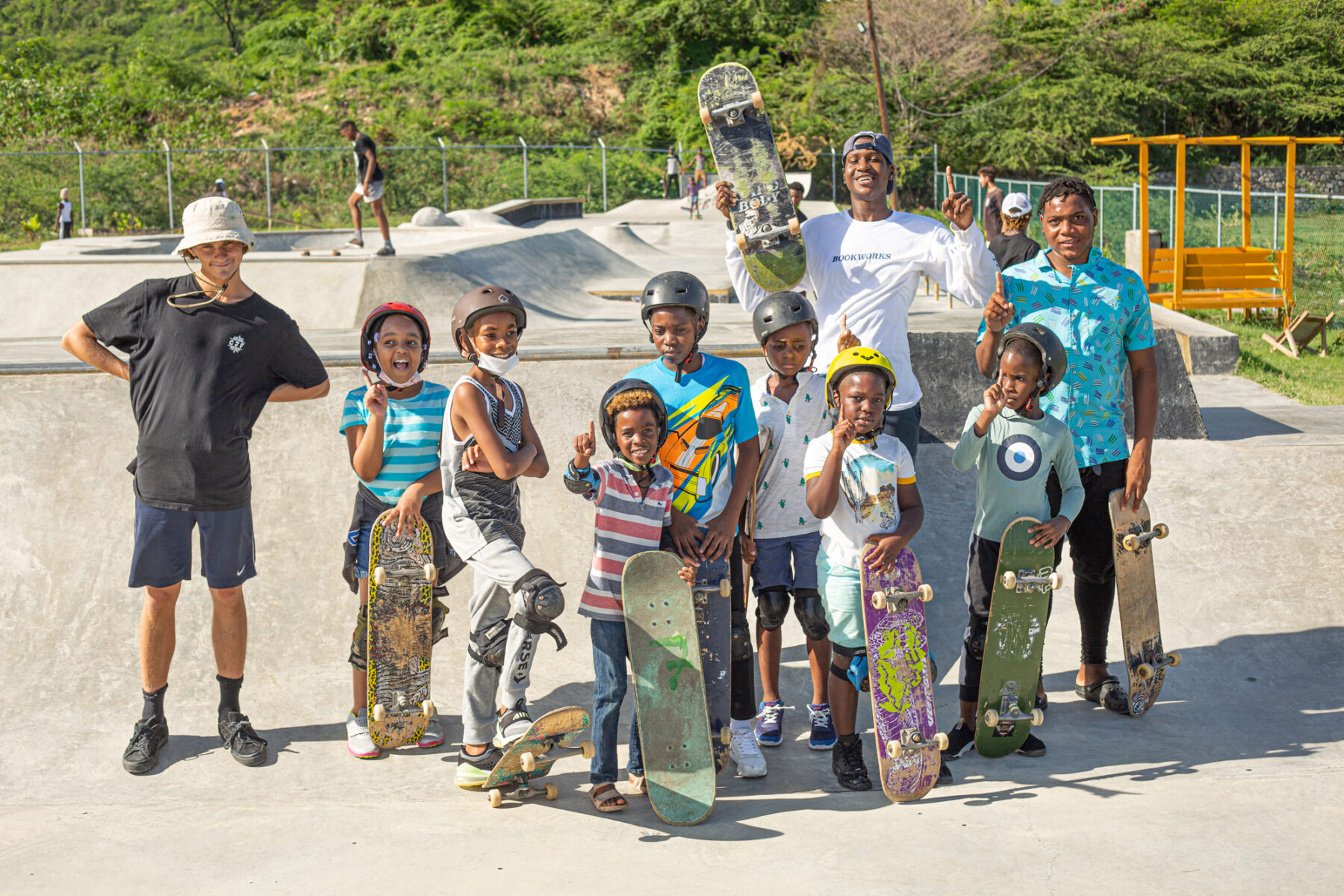 We caught up with Edu-Skate head teacher Rayquon Abrahams for a quick chat about his role at Freedom Skatepark in Kingston, Jamaica. Rayquon features in Freedom to Flourish, Jago Stock's documentary about the park, which you can watch here. Gallery of photos from the park below.
Photography: Crossley & Stock
Interview: Kingsford
How did you start skating?
I was dating this one girl and one random day she just decided to drag me to this "cool place", but it was super pretentious. But I was so happy I went because I met her friend Matthew, who longboarded and that caught my eye instantly. Then he proceeded to con me out of J$6000 for a crappy complete. It was a green money Baker board with yellow Darkstar trucks, Walmart wheels… It was so shit but I thought it was the most beautiful thing I'd ever owned.
How was the skate scene in Jamaica when you started?
To be honest it was completely small, non-existent even. It still kind of feels non-existent to this day, but I can tell that it's growing a lot more than it did back in the day when I started skating. I started to see change after the (Freedom) skatepark was made.
How did you first become involved with the Freedom Skatepark project?
I was going to the DIY Gully to skate and that's when I met Tim (van Asdonck, Director of Programs, Concrete Jungle Foundation) for the first time, and he asked me if I wanted to be a part of this video saying how much we needed a skatepark. I definitely let everyone how important getting one was.
Tell us about Edu-Skate.
Edu-skate is just one part of the main parts of the functions for the skatepark to help kids grow and develop as skateboarders, young girls and boys who are trying to better themselves. It's there to help them grow in a positive way through skateboarding.
Describe your role as head teacher.
I organise classes, I make sure that everything runs smoothly throughout the day, I'll keep my co-workers in check schedule wise, letting them know when it's time to distribute water, fruit, skateboards, helmets, kneepads and see to it that they (the kids) are all protected and the game plan for the day goes according to plan.
What is your favourite part of your job?
Getting to inspire the kids and to help them develop a passion for skateboarding.
The park and its programmes are now fully managed by a local team. Why is this important?
Because it helps give opportunities to the locals and helps them better themselves in a good direction, not to mention responsibility.
What do you think about the park itself?
It's built like a transition skatepark. I wish it was more street, but don't get me confused – I appreciate what I got.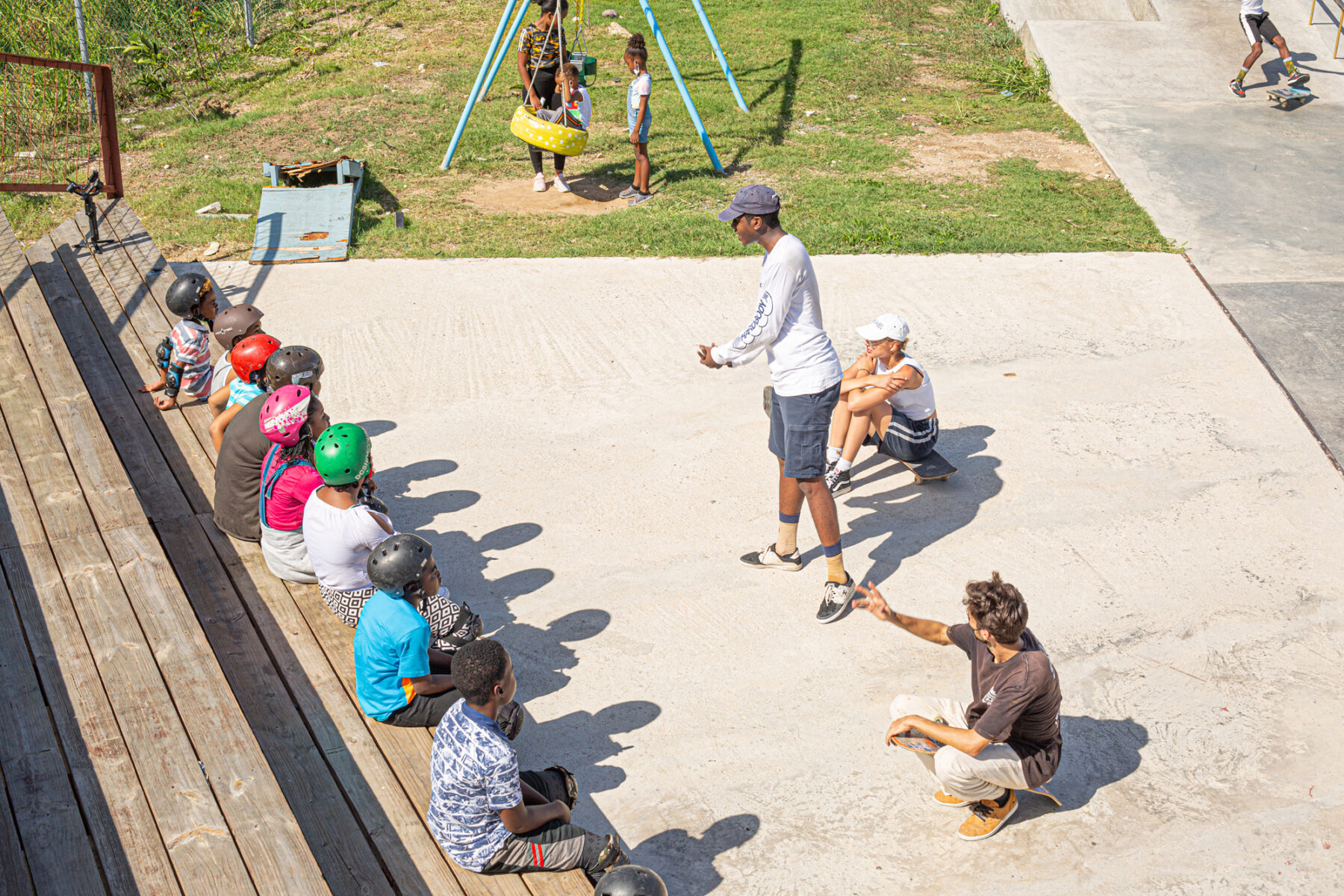 Do you still street skate?
Yes sah oh yo mean I was born in di streets. Translation: "yes". I'm trying to be like my favorite, Ishod Wair – skate everything!
How is the scene at the Gully DIY skatepark these days?
People do skate there all the time still, even the new generation of kids. I haven't been back there in a while because I always fall and get hurt there, but I do feel a lot more cofident if I ever do skate there again, because of the (Freedom) skatepark.
How do the kids find the Freedom Skatepark or how do you find kids to come and skate / learn?
Through everyone posting and showcasing the park daily, for example my Youtube channel where everything skate-related.
Tell us more about the kids who come to Freedom Skatepark. Why do they come? Do they have an interest in skateboarding already?
Yeah man. They have such a drive on their own; it's amazing. It's surprising a lot of the time to see them quickly progress the way they do. They come there because they really love it.
Do they want to be professional skateboarders?
I sure hope so however we can't tell until we actually see them go out in the world and totally send it… not just for skateboarding but also for themselves and our country, Jamaica.
Schools closed on the island during the pandemic. The documentary touches on how Edu-Skate was able to offer some education to kids at the skatepark during this period. Can you tell us more about this? How did Edu-Skate and the staff at Freedom Skatepark cope with this responsibility?
It was no problem. We all know what it's like to be a skater; it almost felt natural to be a helping hand and teach and disperse knowledge with these kids. I guess it all comes back to skateboarding and how we all want to learn a trick and give that same help back to a homie. It was easy for us.
What is planned for Freedom Skatepark / Edu-Skate in 2022?
Working hard to create more skaters to inspire for a whole new generation to come.
How do you see skateboarding in Jamaica growing over the next ten years?
Everyone skating; it doesn't matter who you are. Sesh!
Photos by Jeff Crossley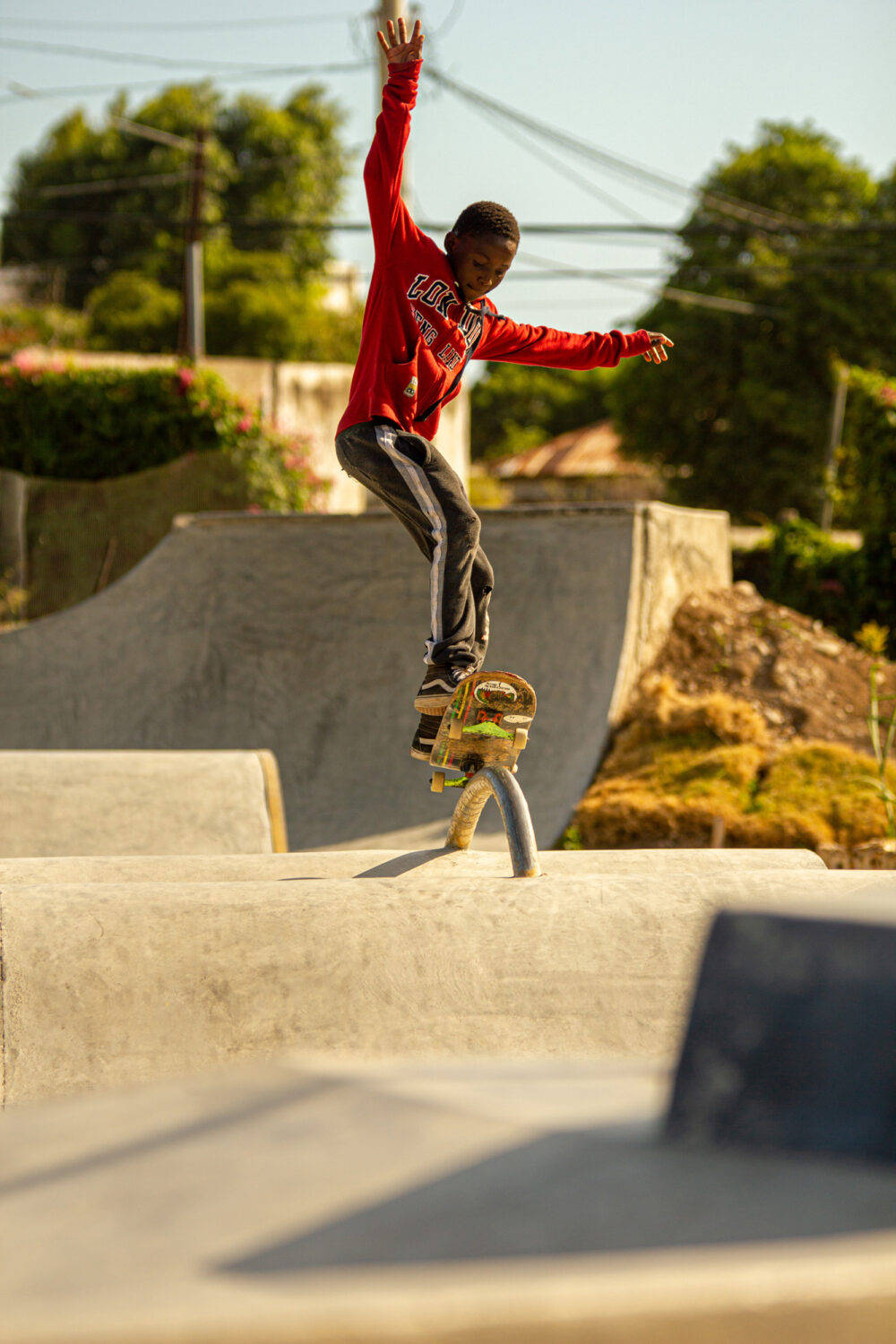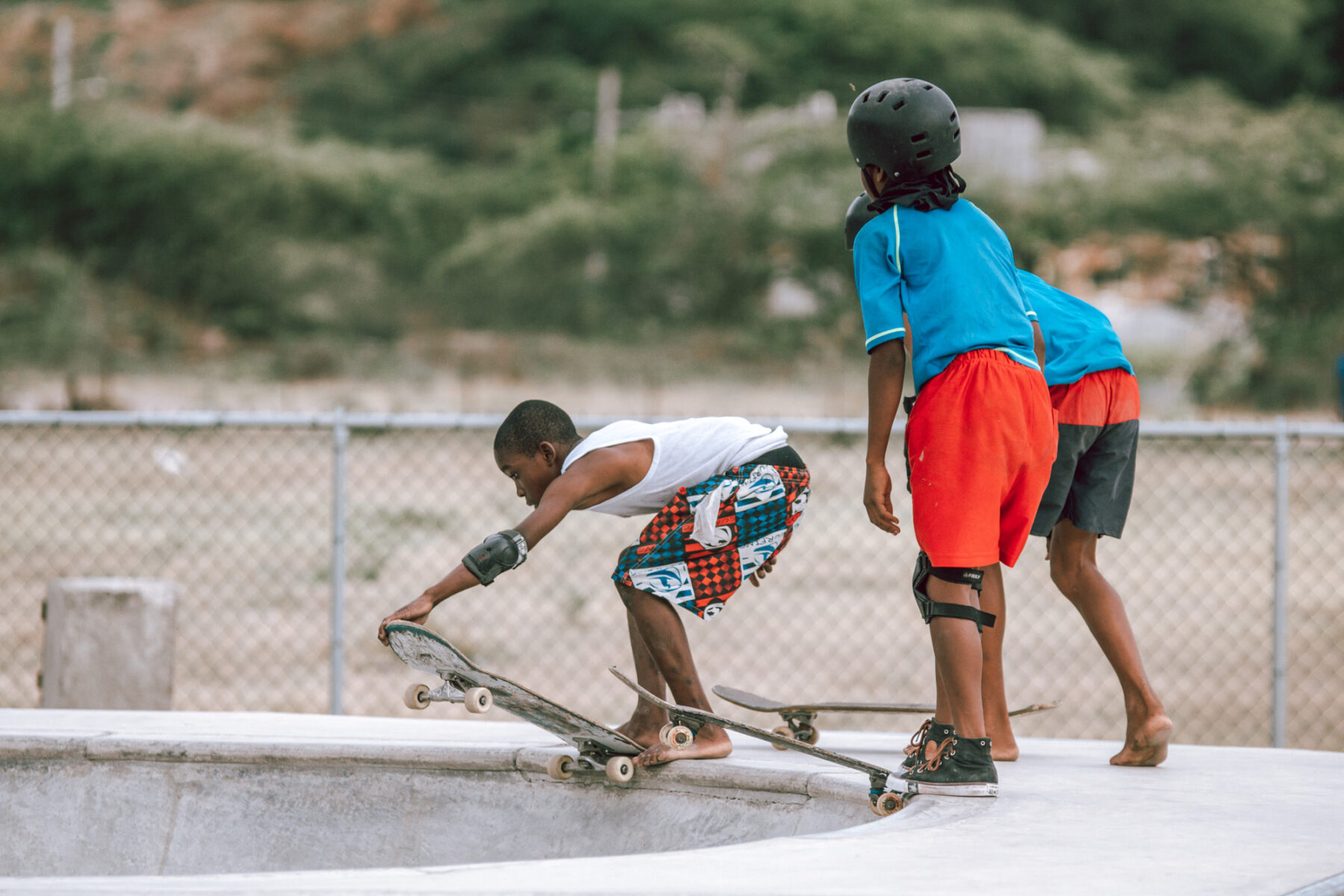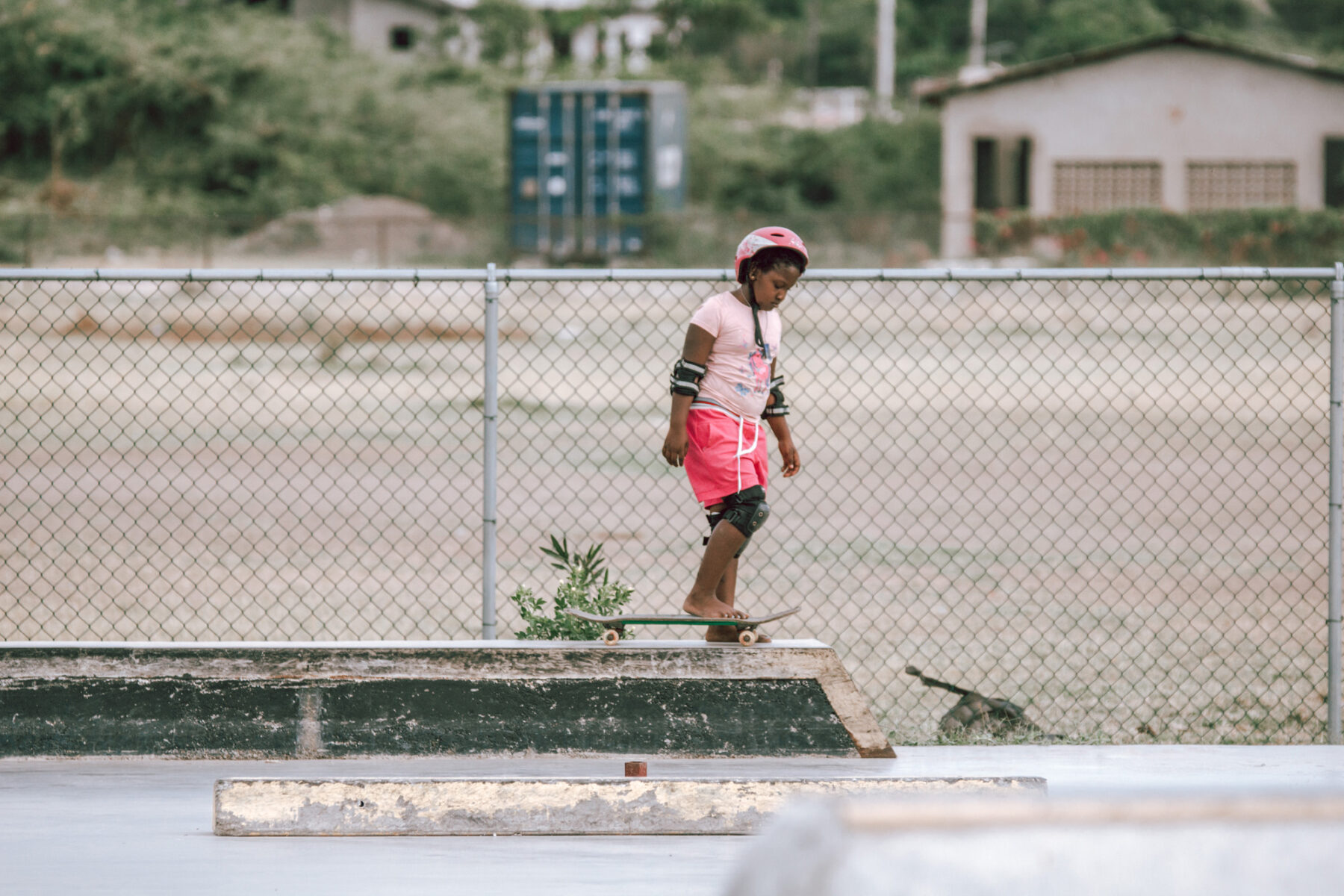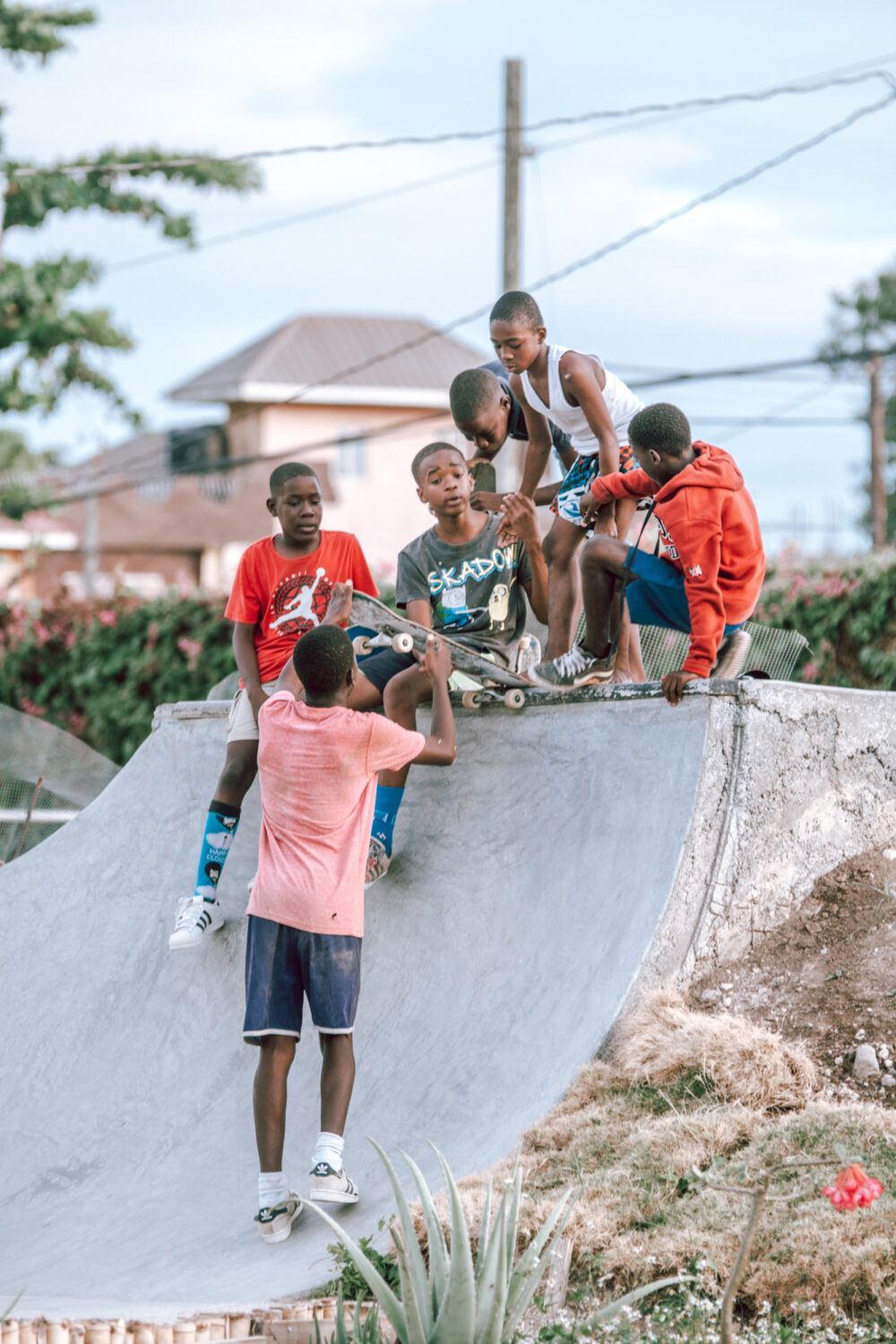 Photos by Jago Stock