Grey vol. 02 issue 04 out now
07.04.2014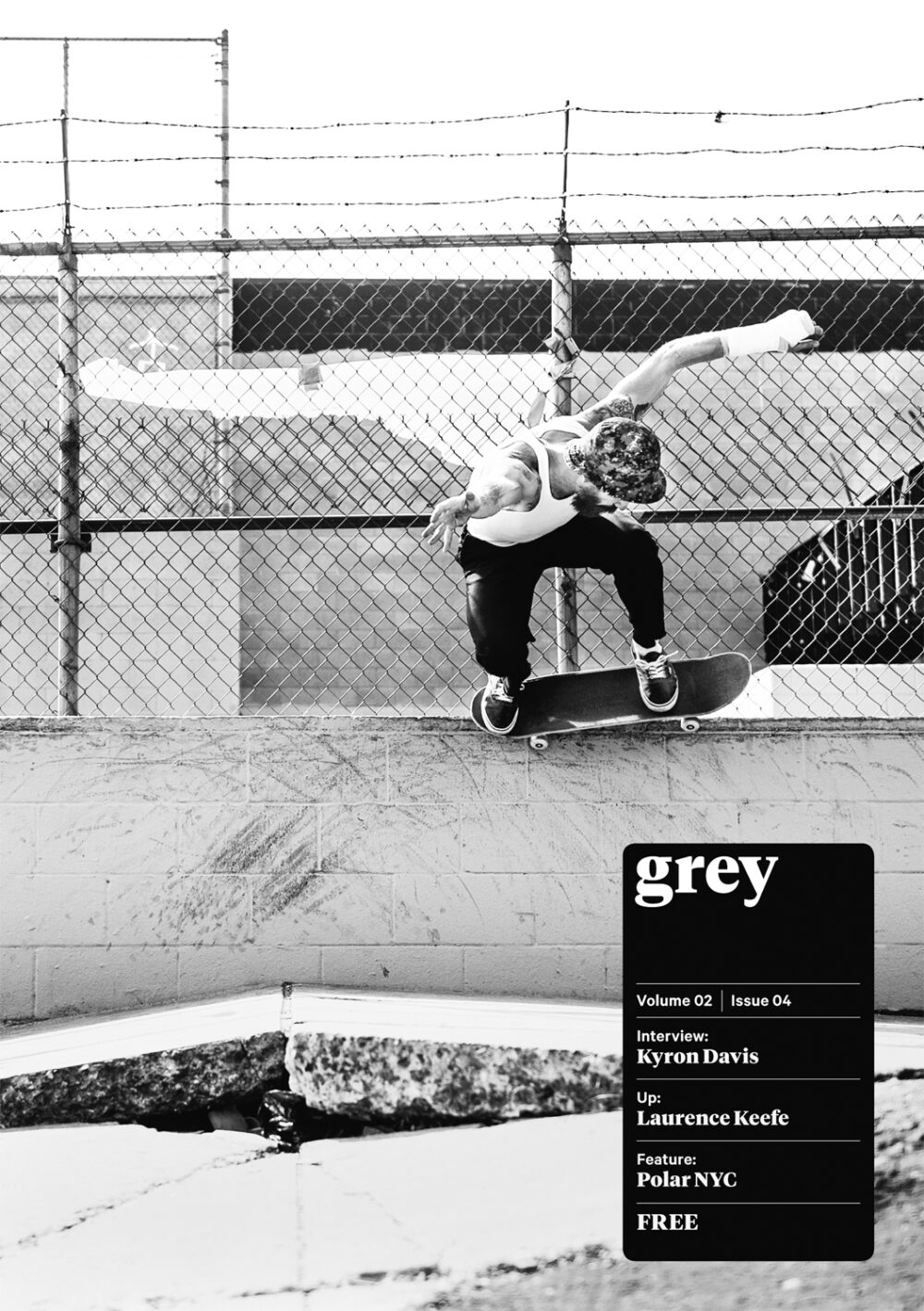 Grey vol. 02 issue 04 is out now and should be most UK shops. Shops elsewhere whould get theirs later this week.
This issue features a Kyron Davis Interview, Laurence Keefe Up, a Supreme "cherry" Portfolio Special and a Polar in NYC feature. Jason Dill is on the cover, shot by Jonathan Mehring.
Check the updated Stockists page for your nearest shop.