Henry Gibbs interview
24.01.2022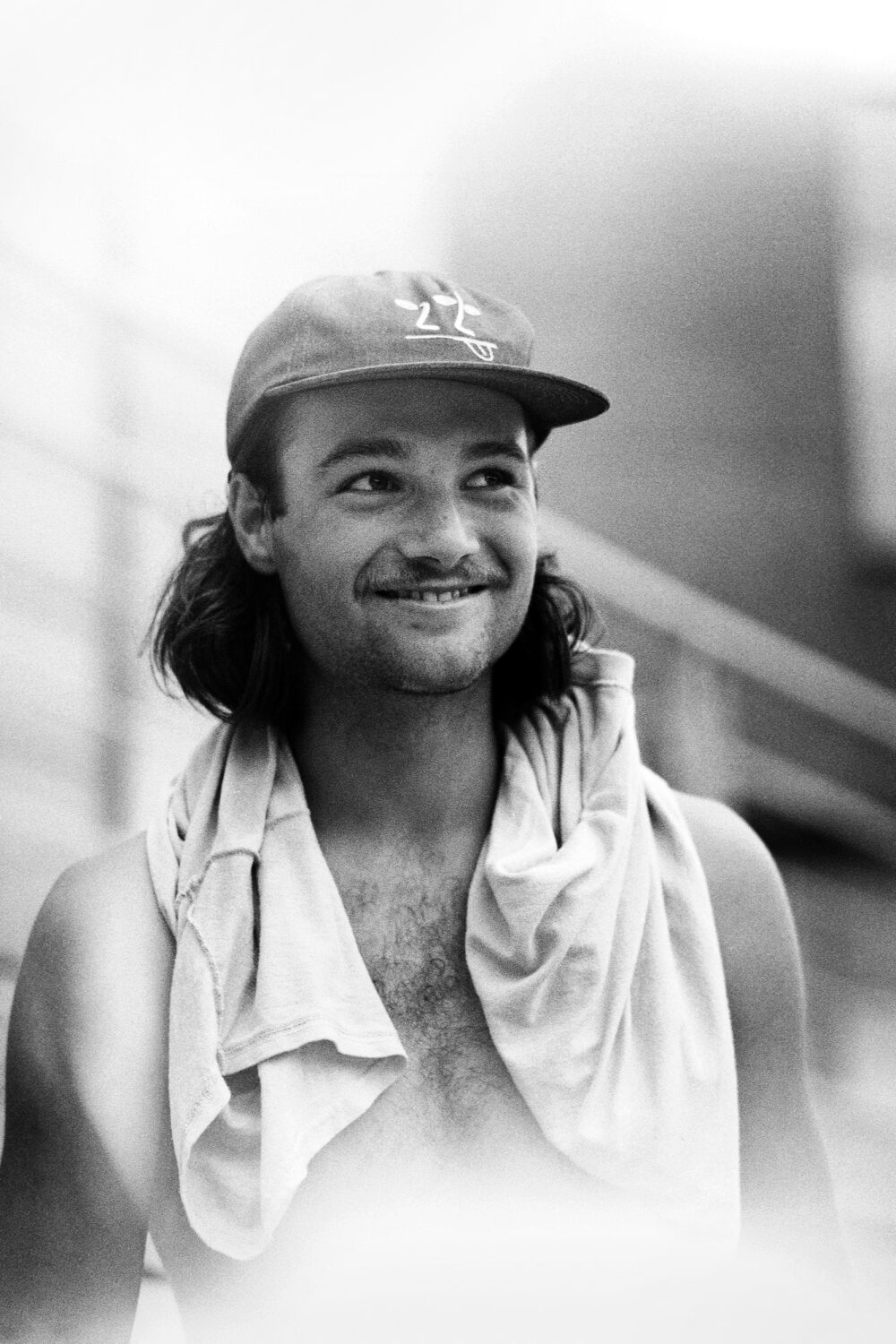 Portrait: Griffiths
Interview: Kingsford

Who are your sponsors?
Nike SB, Baglady, Rock Solid Dist. and Fifty Fifty.
How did you get involved with Baglady?
It happened out of nowhere. I think it was mostly from being at Vladimir (VX) with all those guys. We were all getting along super well and had a lot of fun hanging and skating in Pula – those guys are so productive and always really hyped to skate; it's really nice to be involved with a crew like that.
What can you tell us about the brand?
First of all Shakes (Tom Delion, founder) is super driven; he puts so much energy into creating a brand that he is so passionate about. I can definitely see how rewarding it is for him being able to create products based around his passions. It sounds like a dream!
I guess it all stems from Shakes' love for photography and wanting to use artwork produced by friends that he loves. It is a really genuine idea and a refreshing perspective on a skate brand: how he is promoting the artwork of others, who deserve the exposure… I'm super hyped to be involved and I think Baglady has a really exciting future ahead.
Where are you living these days?
Tough question (laughs). I've been in Bristol since the beginning of December, which is probably the longest I've stayed here in the last two years. It's nice to be back here for a while, I definitely miss Bristol when I'm in Vienna. I'm spending February and March in cold Vienna and I'll probably be bouncing back and forth throughout the year.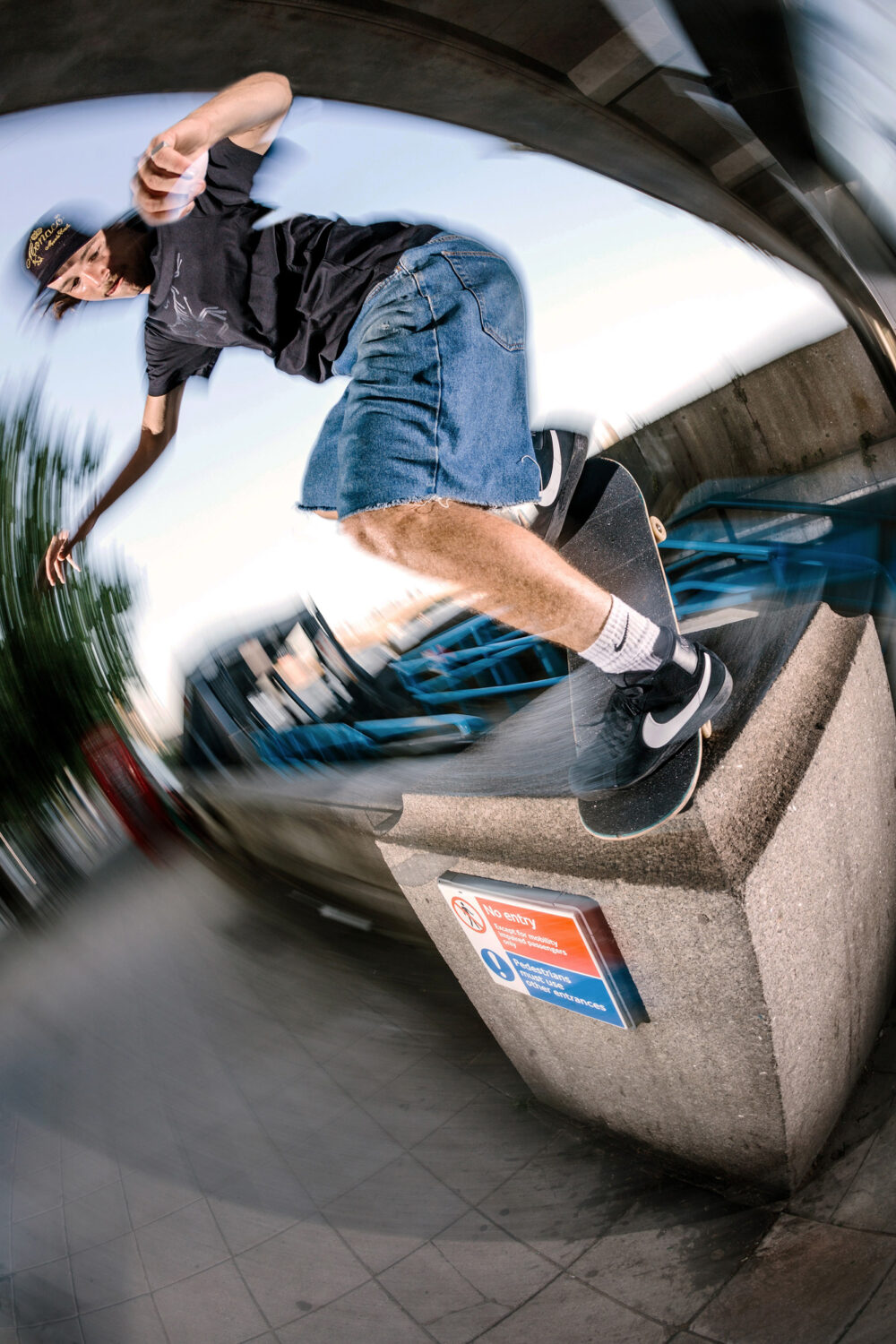 How has the scene in Bristol changed since you have been away?
At first it was really weird coming back after being away for so long; there were so many new people in Bristol, I felt a bit out of touch with the scene. A huge positive was seeing how motivated Lucien (Parsons) was / is to get out and film – he has so many amazing ideas and it's so pleasant seeing him develop as a filmer and just a great person to freshen up the scene. With this and hanging with the likes of the new dudes Jay (Lentern) and Arthur (Myhill), it didn't take long for me to feel at home again.
How have the skaters there coped with / adapted to the pandemic?
Really well it seems. Everyone seems to have so much more time on their hands. You can pretty much always find people to skate with whenever. One of the great things about Bristol is that there are a small handful of main spots where you can always find some familiar faces, all within five minutes of each other.
Have you had a chance to skate the Slab yet?
Plenty! It's a weird juxtaposition being at one of the crustiest skateparks in the UK (Dean Lane), which also happens to have the smoothest slab of concrete you could lay your eyes on.
Who are some up-and-coming skaters from Bristol people should look out for?
Arthur (Myhill) is a personal favourite, he goes hand-in-hand with Jay, but Jay is already too great for a mention. Tom (Kinman) has always been the goat and supposedly has some amazing footage in Lucien's next video. Doddie (Dominic Sargoni) as well – me and Rich (Smith) decided Doddie is the groundskeeper of Lloyds; he knows every nook and cranny and always complains about the graffiti.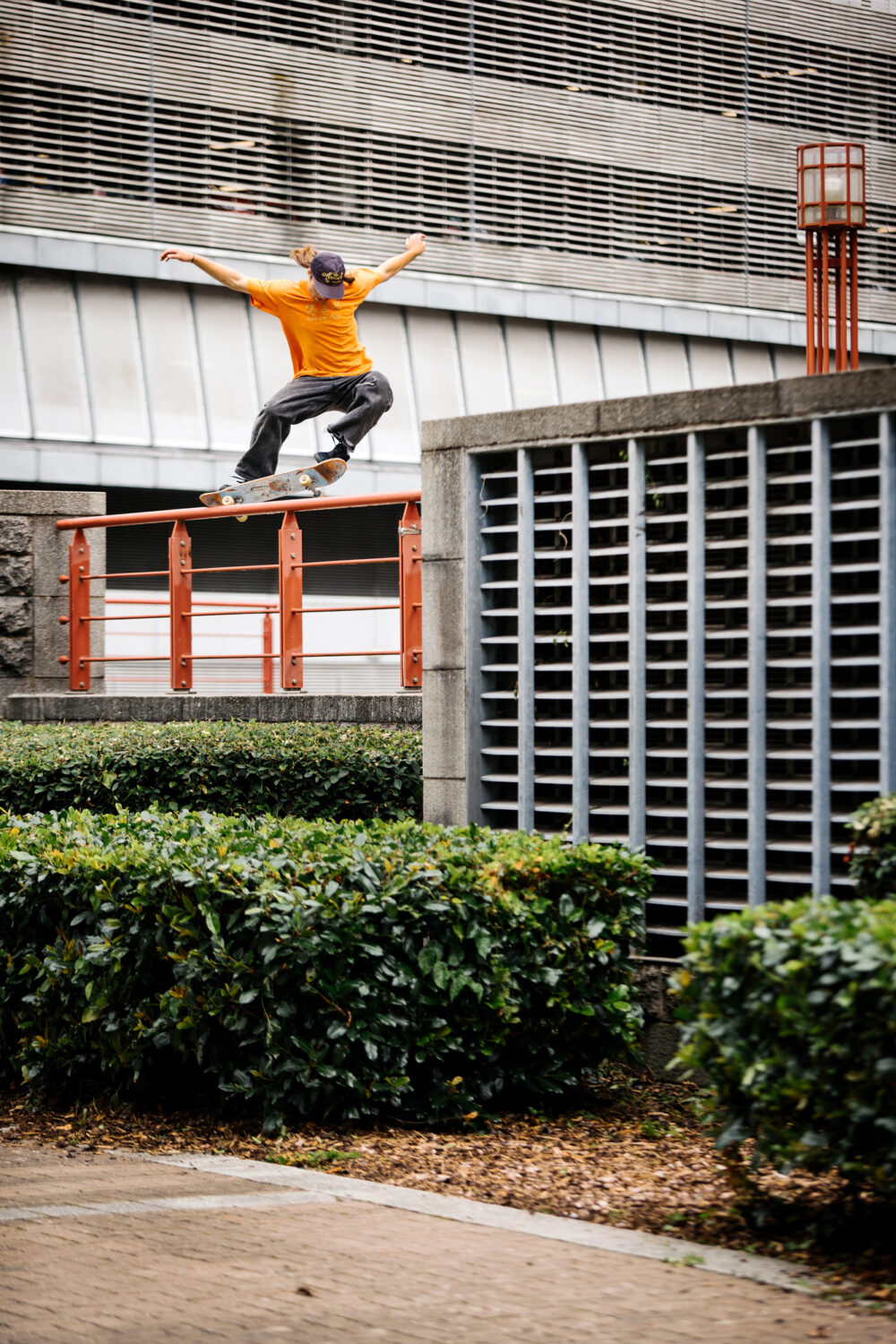 How is life back in Vienna?
Vienna is great. They are definitely a lot tighter on restrictions there, but they make it more rewarding if you abide by the rules. Laura (Henry's girlfriend) is back dancing on stage a lot more. The lockdowns were tough for her, not being able to perform… It's great to be able to go and watch the ballet when I can, I'm really into it!
How is the skate scene over there these days?
It's amazing, Vienna is such a beautiful city with some amazing spots. I pretty much find a new spot every day. When I've got the time I'll try to make a detailed spot map, which should hopefully encourage more people to come.
I think as a whole since the pandemic the skate scene has become a lot more tight-knit. There is a really nice sense of togetherness in Vienna; all the skaters there are really friendly.
Luci (Jankoschek) really pushes the scene with the Turtle videos; they get better every time. The Turtle 3 full-length is coming this spring! I can't forget fellow turtle Jan (Federer), who does so much for the scene. He also runs an independent skate mag out there called ABD – he smashes it!
Who are some up-and-coming skaters in Vienna people should look out for?
All the turtles. Florent Vatin is someone to look out for. He started skating again during the pandemic after a five or six-year break. He has an amazing style and is definitely one of my favourite skaters / human beings.
What are your plans for 2022?
I feel like the pandemic is fading out in the sense that we have much more freedom this year as opposed to the past two years. I would love to travel as much as I possibly can and be able to be go on spontaneous trips. I'm excited to spend time in Vienna, Bristol and London. I would love to visit Louis (Marscall) in his new home, Berlin. He seems to have settled in there really well and I haven't seen him in what feels like an eternity.
It's also about time I started learning Italian and / or German. I come from a pretty bilingual family yet I still can't speak to Laura in her native tongue. It's about time I worked on that (laughs).
Watch Henry's Grey video part by Louis Marschall here.