Josie Millard interview
31.12.2017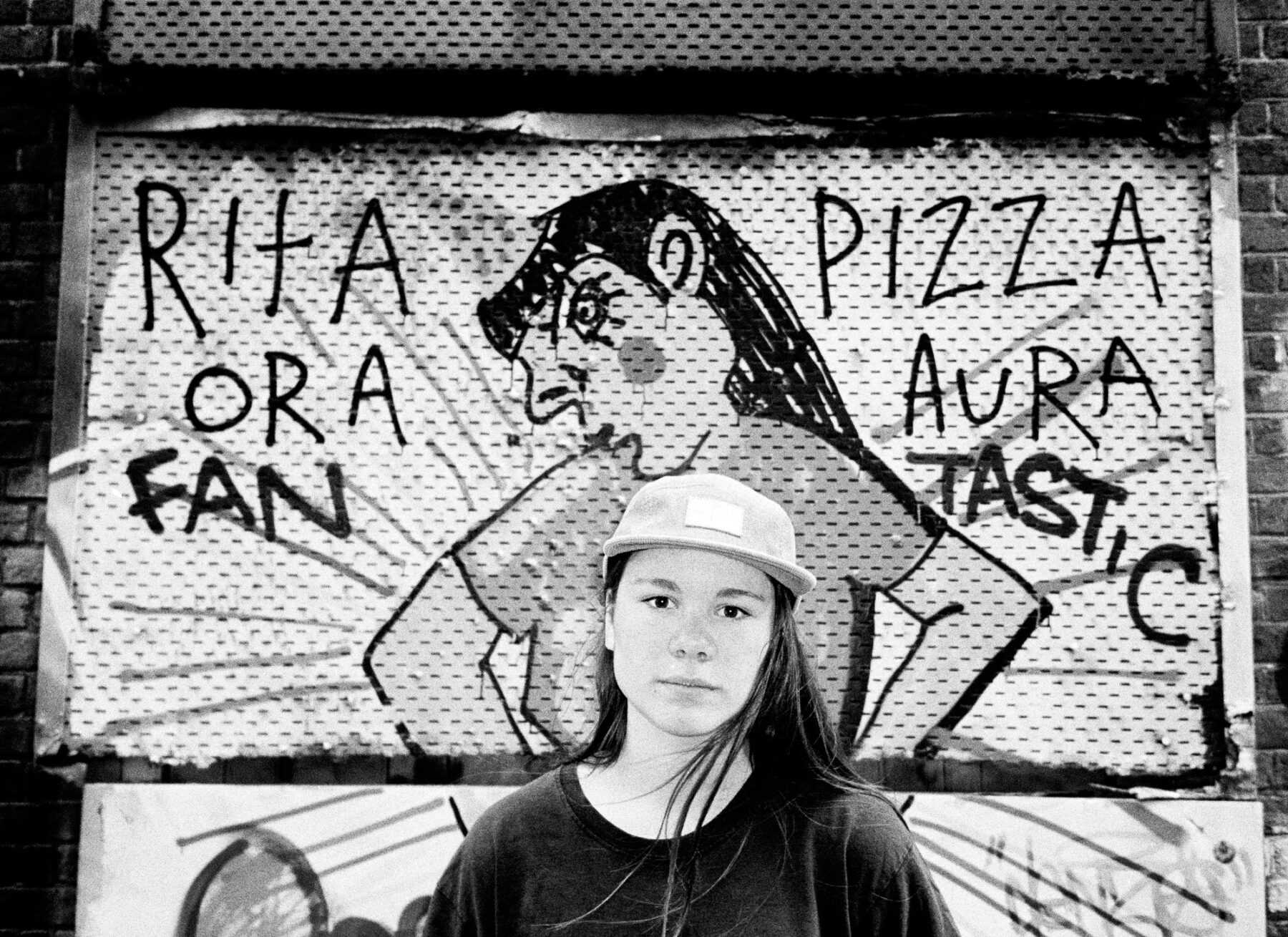 Lucy Adams caught up with 19-year-old European Female Skateboarder of the Year Josie Millard for a quick chat about her 2017, which has included winning awards, signing contracts, travelling the world, 10 ankle rolls and the recent decision to pay for private surgery.
Interview: Lucy Adams
Portrait: Sirus F Gahan
Skate photos: Henry Kingsford
You had a great 2016 – new sponsors, a big Instagram following, winning European skater of the year (BESA)… How did 2017 start off for you?
I guess 2017 started well – lots of skateboarding and travelling. At the very beginning of the year I was skating OK – my ankle was an issue, but the problem wasn't so severe. Looking back it was pretty good compared to the state It's been the past couple of months.
My first big trip with Nike was in May, to NYC. That was super exciting and lots of fun, but of course I couldn't skate too well with my injury. It has been really frustrating going on these trips and not be able to give 100 per cent. That frustration not specific to the beginning of 2017, it's been the story this year in general, really. It's been amazing getting to hang out with all these other skaters, visit new countries and cities etc., but it's going to be even better when I can skate properly again.
You seem to have had niggling ankle injuries for as long as I can remember … when did that start?
I've always had problems with both ankles. The first time it was actually my left ankle, which is totally healed now thankfully. That started probably three or four years ago. The one that I'm having trouble with now – the right ankle – has been a problem for over a year on and off. It starts healing, then goes bad again. I can't wait for it all to be sorted.
Even though you were battling injuries, you were progressing and Nike started getting more interested. Can you talk a bit about that relationship?
I guess I got more involved after I was invited to NYC. I was skating with the bigger names on the team on that trip. It was around that time that Lacey (Baker) got on Nike as well. I started going on more trips and I was getting involved in more events. It seemed they wanted to get me more involved with projects and that was super cool. It was around this time that I signed my contract. It's been amazing so far and I'm so excited for what's to come.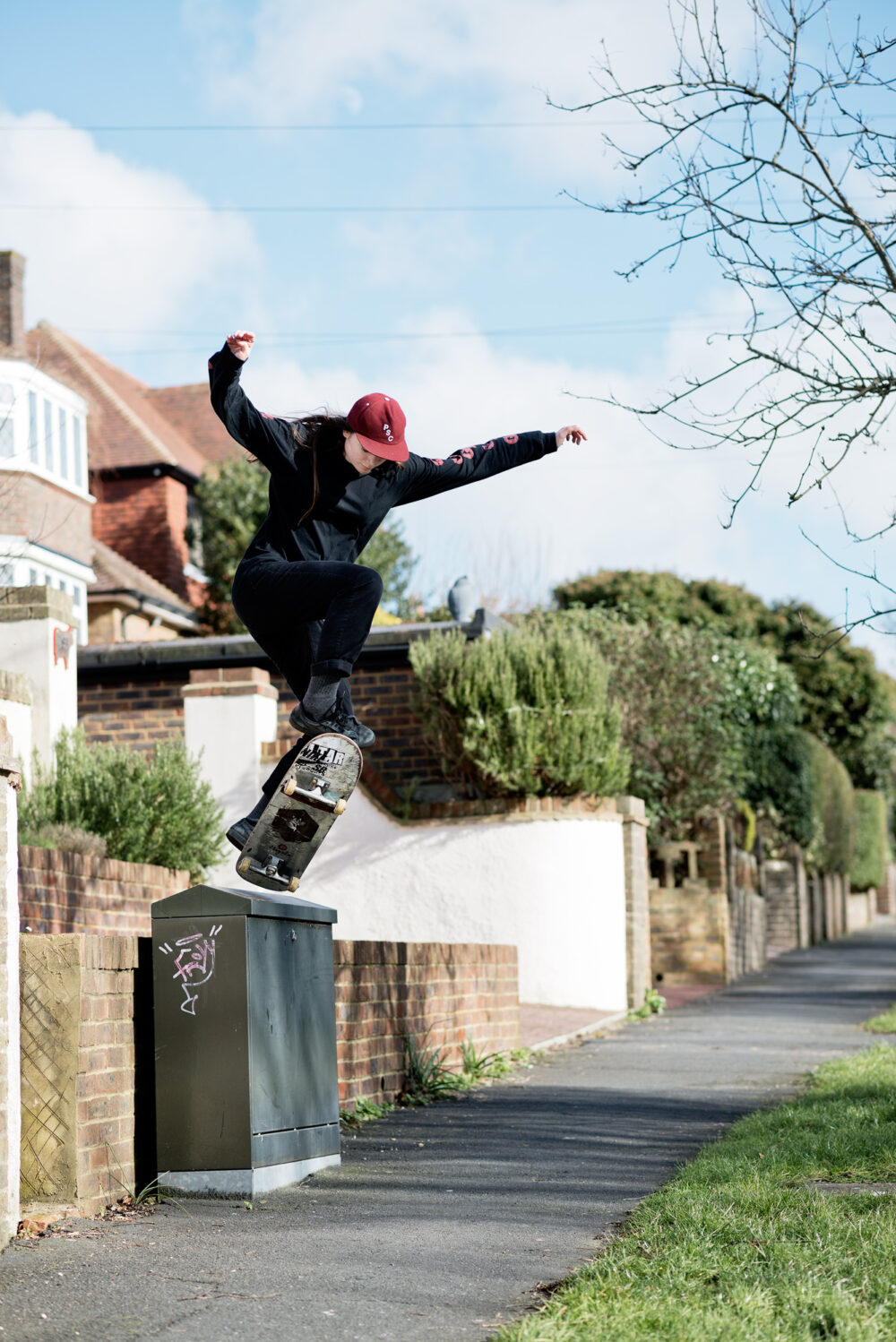 50-50 transfer, Brighton.
Does skating feel a bit more like a job now?
It hasn't changed skateboarding for me in the sense that I absolutely love it and it's always going to be something I do for fun. At the same time though, I do feel a little bit of pressure. That's not necessarily a bad thing either, but I do feel pressure, especially with how my ankle is at the moment. I have an urge to heal as soon as possible, progress and be my best, because my skating is a bigger deal than it used to be, for myself and for everyone who supports me.
You finally had enough of endless ankle rolls and started trying to get some answers. Tell us about that process and where you're at now.
A little over a year ago I started doing physio for my ankle. That was after the second bad roll. I was quite relentless with that. I started going to the gym too and I've been more serious about that this year. Things seemed to be improving, then it would roll again and I'd return to this awful non-skating period where I couldn't even do a kickflip.
How many ankle rolls have you had this year?
Oh god, in excess of 10 I'd say.
I did the physio for quite some time, so I took a little break from that. Thinking things had gotten a bit better, I started using skateboarding as a way of strengthening my ankle. It was getting stronger and I was still going to the gym, but of course I rolled it again, and then again, and again… I went to a different physio (therapist) after that, which also seemed to help a bit, but I eventually just realised something was really wrong and took it further. Mentally this has been a real struggle.
I had a few scans and was basically told that the ligament was torn, stretched, floppy and that it couldn't get back to normal on its own anymore, regardless of physio etc. I was told an operation was necessary.
I didn't want to wait ages to have my ankle looked at, so I've been able to have it all done very quickly by going private. Of course it's super expensive, but because skating is so important to me – and I guess it's now my job too – I couldn't waiting six months just to have a scan to then be put on a long waiting list to have the operation. I think it was definitely the best decision to have it done privately.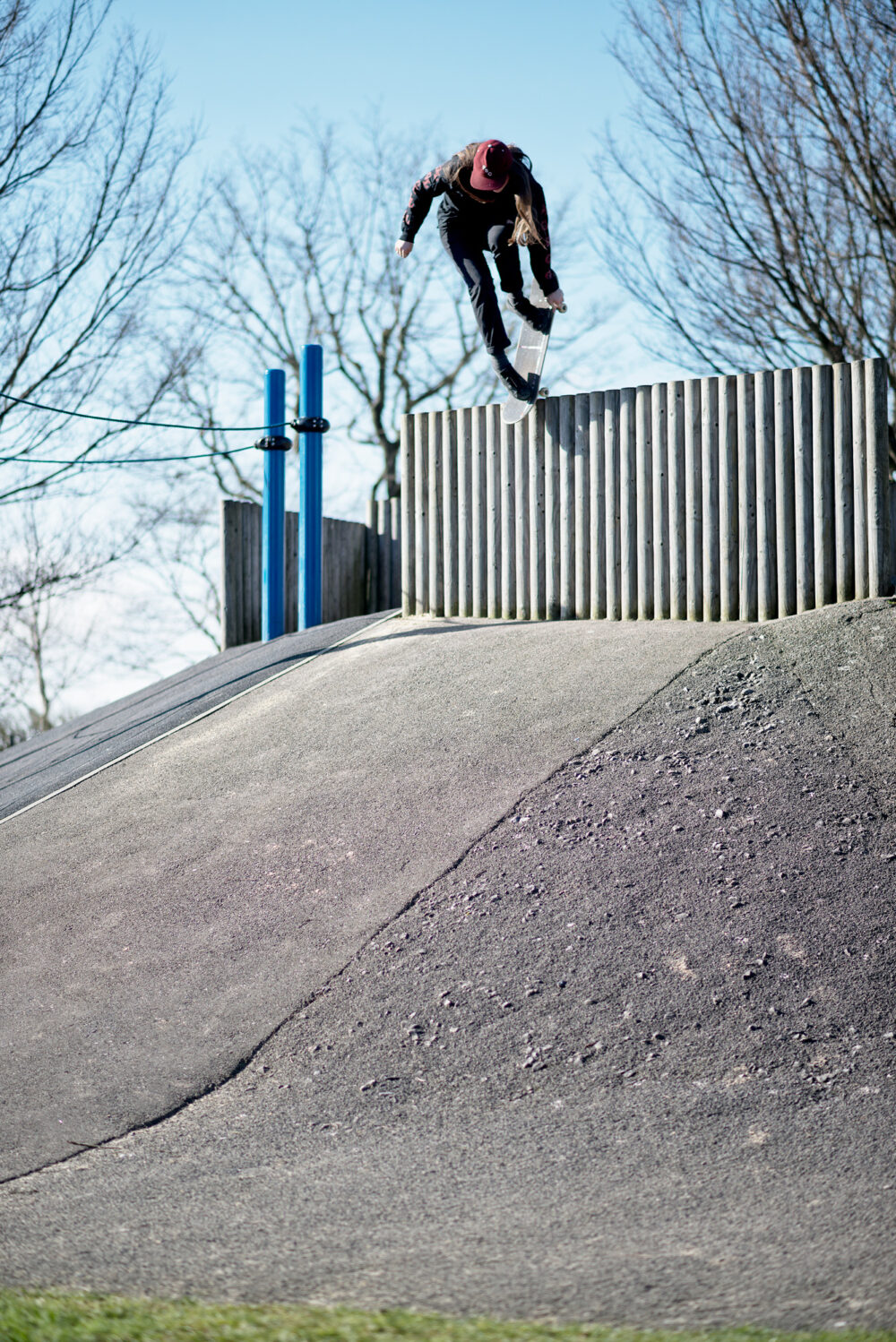 Noseblunt yank in, Brighton.
I imagine it's good to finally have a true picture of what's going on.
Yes, it's really exciting to be able to plan for recovery and start so soon. I can't wait to be strong again and leave this ankle problem behind.
So when can we expect you back on board? And once you're back, have you got any plans / wishes for 2018?
I can start walking two weeks after my operation, then I can start cycling and swimming and do some stuff in the gym about one month after. Hopefully I'll be skating again by spring.
I really desperately want to film a video part next year and fully push my skating. I'd like to travel and keep skating in new cities. I really would like to avoid the winter here too, by doing four or five months elsewhere, somewhere warmer so I can skate every day.
Any last words?
A big thank you to Nike, my grandparents, Dan, my parents and you, Lucy. Let's get your ankle fixed now.