Lakai T-shirt design contest
06.10.2016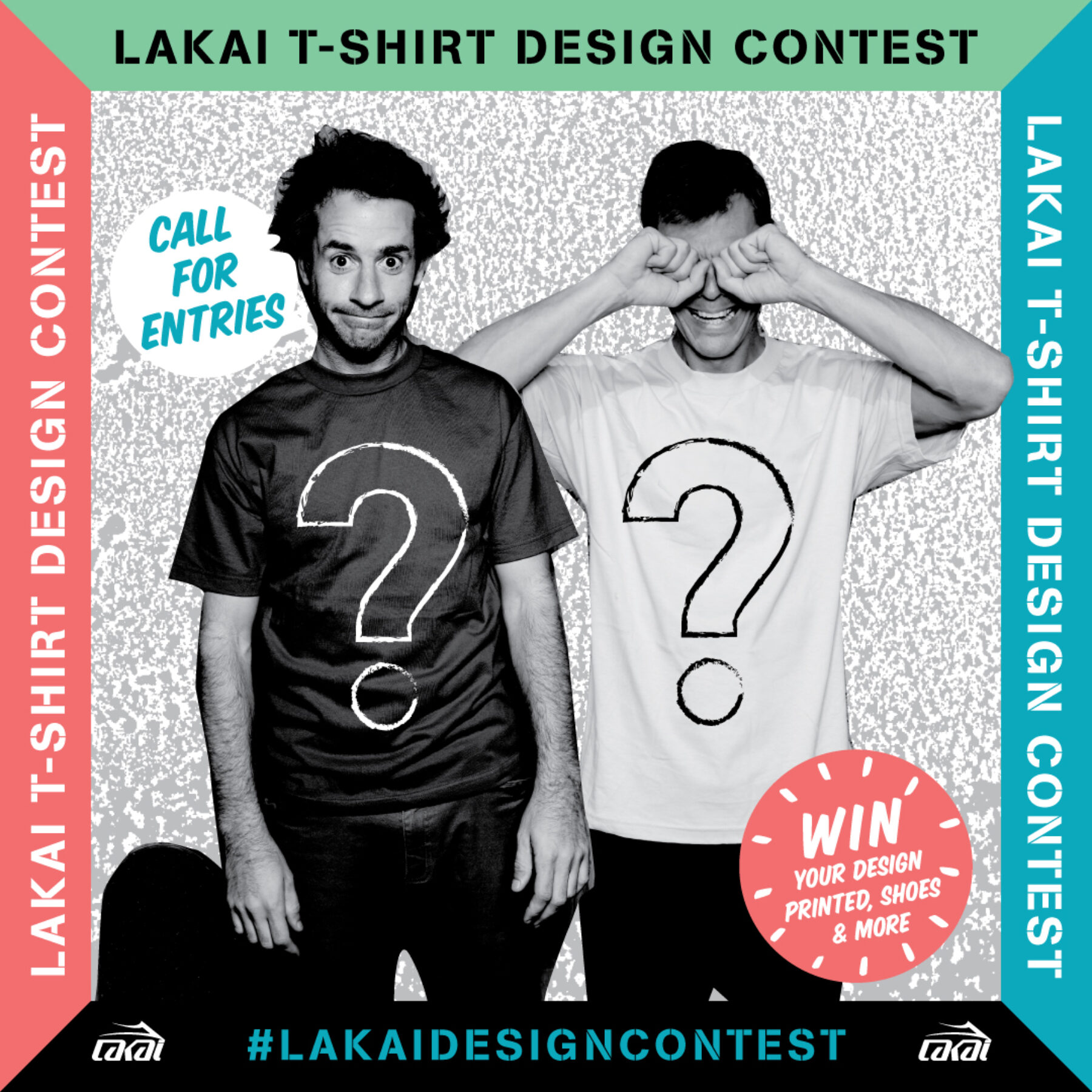 Lakai Footwear is holding a T-shirt design contest on Instagram and Twitter. Details below.
Lakai's founders Rick Howard and Mike Carroll are looking for you to get creative and help then make a new shirt design to be featured as part of an upcoming Lakai release.
Simply hashtag your submission #LakaiDesignContest on Insta or Twitter by Friday 14th of October.
Anything goes: paint, doodle, computer design. Feel free to check the submissions from our last contest #LakaiTshirtContest
No wack shit.
One "Grand Prize" winner receives:
2 pairs of Lakai Shoes,
A Lakai gift box,
10 copies of your winning t-shirt design
In addition, 3 runner ups will also receive a pair of Lakai Shoes.