Let's Go Jamaica – Nike SB in Guadalajara
21.06.2023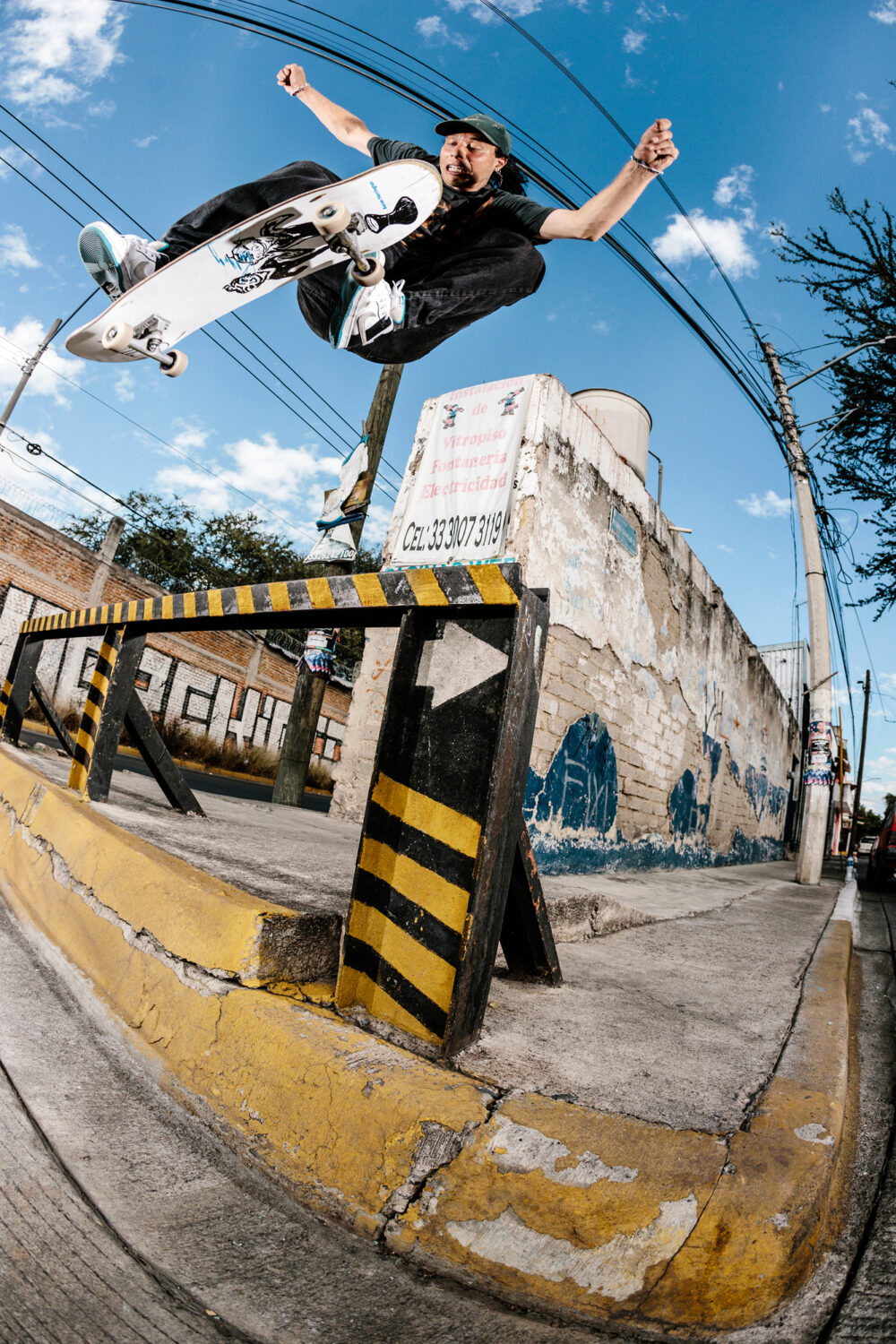 Photography: Griffiths
Interview: Kingsford
Captions: Gayle
An interview with Guadalajara local Gabriel Vazquez, who showed the Nike SB team around his home town in January 2022 for one of the first filming missions for Will Miles' new video '7 Ball', out soon.
For those who aren't familiar with your city, tell us a little about Guadalajara.
Guadalajara is one of the most culturally and gastronomically rich cities in Mexico. It's pretty much the epicentre if we're taking about skateboarding too.
What is the city best known for?
We have a lot of peculiar stuff, from traditional unique sandwiches (we call them tortas) to the best alcoholic drinks in the world (mezcal and tequila).
Can you recommend any restaurants or bars visitors should know about?
It's simple: go to Caligari, Palreal and Jamaica. Shout out to my homie Redman!
Tell us a little about the history of skateboarding in the city.
It's hard to tell a little about it, but I have my own story. My cousin Jesus (El Chino) started skating around '83. Our family came from a surf background – our ancestors used to surf on the Mexican coast in the '40s – so that's pretty much where we start. Back in the '70s Guadalajara was one of the first cities in Mexico to have concrete skateparks. One of the main ones during that time was the Country Skatepark (Skatodromo del Country). Big names were skating there during that era – (Jimmy) Plumer, (Jay) Adams – crazy big names. After that, boom! We had one the biggest skateparks in Mexico called Stawalpa. That was a game changer. Around the concrete parks in Guadalajara there was and still is a big backyard ramp culture. One of the biggest ramps was Parque Metálico. Going back to my cousin, because he was and still is one of the best skateboarders Mexico ever had… He was a pioneer. Having photos printed in US skate magazines was a game changer at that time. The story in my city is underground. We live under the biggest skate scene in the world (the US), but (Coan) Buddy Nichols from Six Stair shed some light not that long ago. He told me one of the best stories ever. He came to Guadalajara in the late '80s with a big crew of skaters from Oregon. That pretty much confirmed what my cousin has told me since I was a little kid. Buddy showed me gnarly pictures that I had never
seen before.
How is the skate scene in the city today?
It's pretty divided. It's hard to explain – every country has its own troubles – but slowly it's coming together.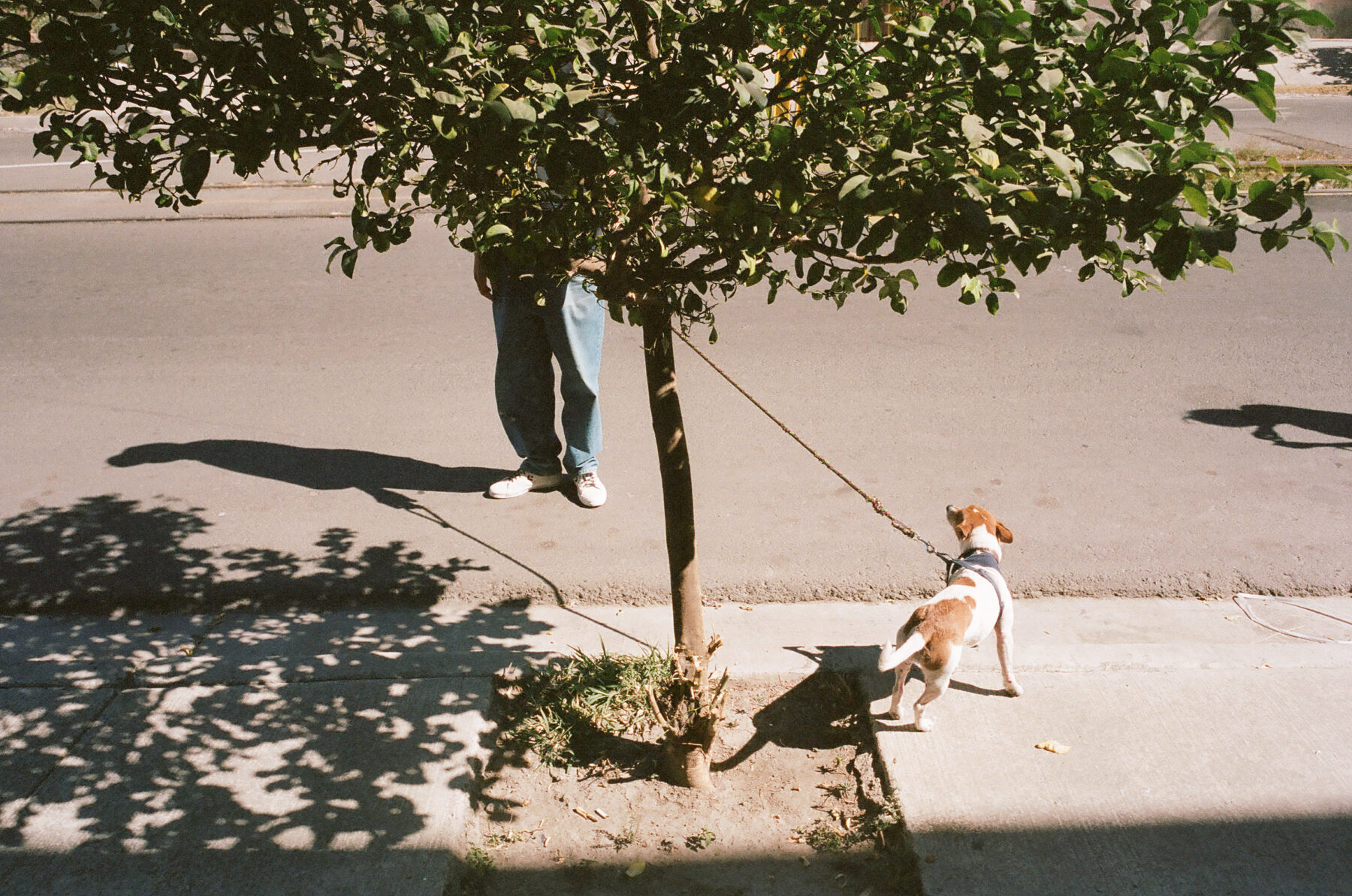 Are more women and girls and people from marginalised groups taking up skateboarding there like here in London?
That's a big question. Mexico is slow with that process. I wish for that change, but it's on us to make it happen.
Who are your favourite skaters to watch in Guadalajara?
My cousin, Osmar (Cardenas), Gus (Muñoz), Andres Martin and Alejandro Gonzales aka Bebis.
What is the most memorable skateboarding you have seen there?
Brotha Raney Beres. He killed every spot we skated, from natural transitions to gnarly rooftop banks.
Tell us about your job.
I do concrete skatepark building and general concrete construction. I just finished a skatepark here in Guadalajara last month (February 2022).
How is it working with local authorities in Guadalajara and Mexico in general?
Big question again. We have a big problem in our country: corruption. It's really hard to get to the position where I am. Being involved in skatepark construction means being around gnarly politicians looking for the gold. For me it's just the beginning. It's been a slow process of learning and developing. After 12 years of working around concrete finally the door is open and I can work side by side with the government to make our city more skateable.
Generally speaking, how is the attitude towards skateboarding in Guadalajara?
It's really mellow. We are open and chill humans. Street skating is easier out here than other big cities
in our country.
Mexico has become a popular destination for skate tourists and teams from Europe recently. Why do you think that is?
Good weather, cheap Airbnbs and endless spots.
What are your hopes for the future of skateboarding in your city?
That we respect and enjoy what we have, that's what I see in the future.
Do you have any last words?
Mexico is a great country. I'm happy skateboard culture is taking a look at what we are doing. I gotta give thanks to Lee Berman (Converse) and all the great people at Deluxe that keep me on my skateboard.