Long Cold Winter – Huf UK in London
24.05.2021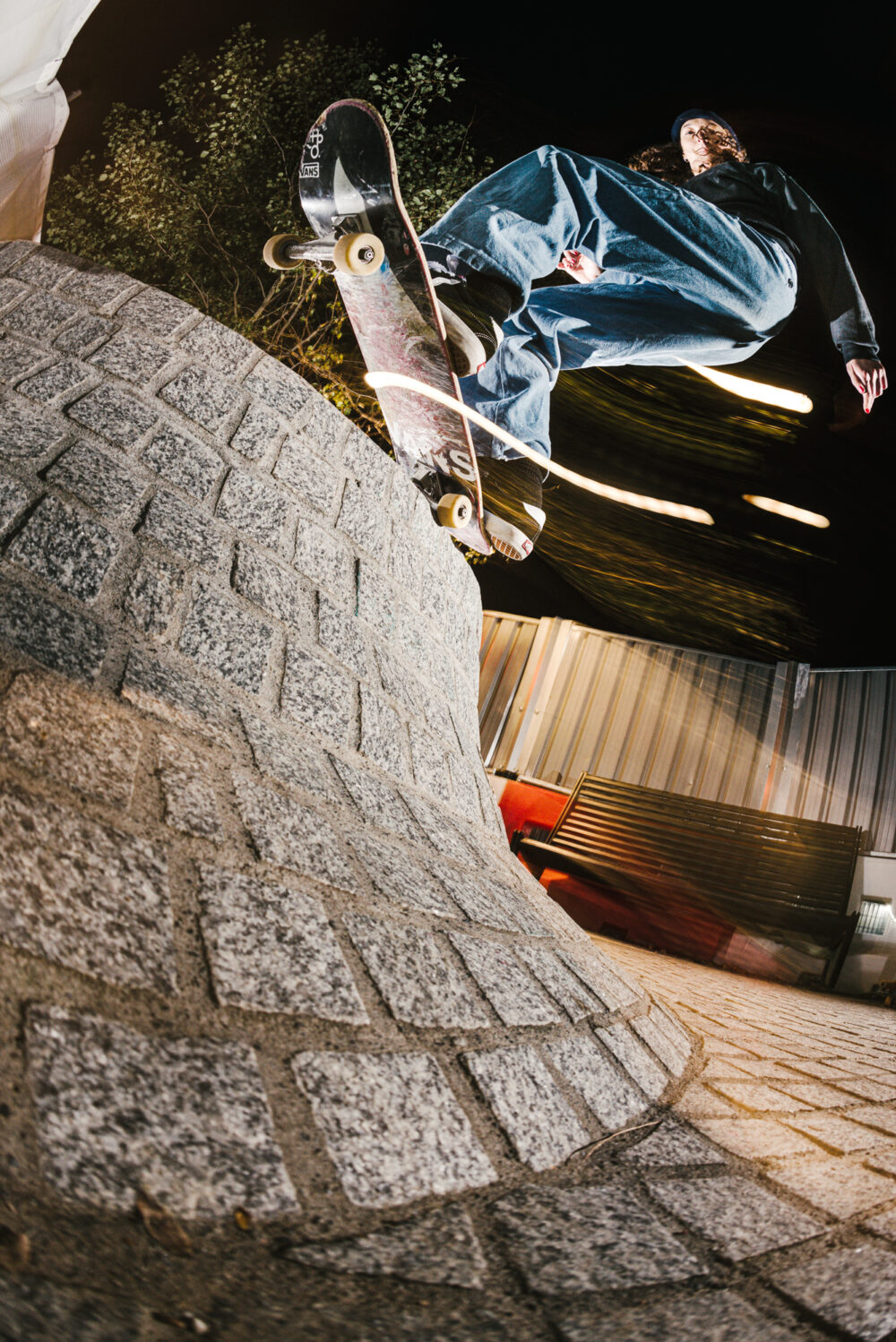 Words & captions: Kingsford
Frozen to the bone and exhausted
Charlie Munro recently commented: "London is the best place in the world to be in the summer." Last summer, when friends around the world asked how it was in London, I told everyone it was great. There was a collective euphoria after lockdown 1.0 ended and that, combined with the fact that no one was really organising trips, meant that everyone was out on the streets keen to work on projects. The weather was great and lots of workplaces were still empty, opening up spots that were usually a bust. Everyone was cycling around town and hanging out by the river after skating.
Like much of northern Europe, winter in London is brutal and it drags on. I always forget this. If you are a professional skater or a filmer or photographer working in this field and you live in northern Europe, you probably spend a lot of your winter away on skate trips to places like Lisbon or Sicily or the Canaries enjoying mild, dry weather. I did and I definitely took it for granted.
Back in January 2018 I worked on a project themed around how hard it was to skate in London in winter. I remember coming home each evening frozen to the bone and exhausted, lying in the bath trying to thaw out and dreading the next day. As tough as it was, that shoot only lasted 10 days and I had a trip to Marseille to look forward to right after.
This winter felt a bit like that project but it lasted four months. I spent much of those four months out on the streets in London with Jimmy Silver and the UK Huf team, who were working on a video project. The cold was relentless and 4pm sunsets made visiting more than one spot a day difficult. I remember meeting Joel at Waterloo one day early in February. It was -1C but felt like -7C because of the wind. My feet were already numb as I set up to shoot a photo. As I fumbled with my camera through gloves hastily purchased at the station minutes earlier, I was secretly hoping the others would call it a day, although unfazed by the cold and enthusiastic as ever, Joel was keen for another spot. Almost exactly a year ago to the day I had been swimming in the sea just outside Lisbon after shooting photos by the beach while the crew sunbathed nearby, drinking beers.
Late in February there was some respite as temperatures reached the mid-teens for a day or two. Jimmy told me he got overexcited and left the house in shorts to meet us before luckily thinking better of it and going home to change. As March arrived and everyone was talking about spring, it was still bitterly cold. In the evenings after shooting I was watching the BBC drama The Terror. It's about a failed British Royal Navy expedition to find a route over North America to the Pacific Ocean in the 1840s. The ships get frozen in and the crew members gradually lose their sanity – and their extremities – enduring relentless days in bitterly cold conditions, all while a monster resembling a huge polar bear hunts them. I empathised with the crew. I didn't lose any fingers or toes but I did seriously worry that I had frostbite on more than one occasion.
I'm exaggerating of course. Working on this article was really tough at times but also rewarding. London in winter looks good in footage and photos – it's worth the struggle – and Jimmy and the Huf team are a lovely group of people to spend time with. I was impressed by their willingness to meet up even on the coldest days. I have some nice memories from these missions, like drinking hot chocolate by the north entrance to the Greenwich foot tunnel with Tom and Jim on a beautiful crisp day after a successful early mission to Charlton, or randomly bumping into friends also out filming as we wandered around eerily deserted London streets. While it may take four months to gather the same number of photos you might get on a week-long winter getaway, maybe there is more value in staying home. I'm still not sure I would turn down a trip to Lisbon next winter though, if one were offered.