New World Underground – Medium's last tour
27.07.2020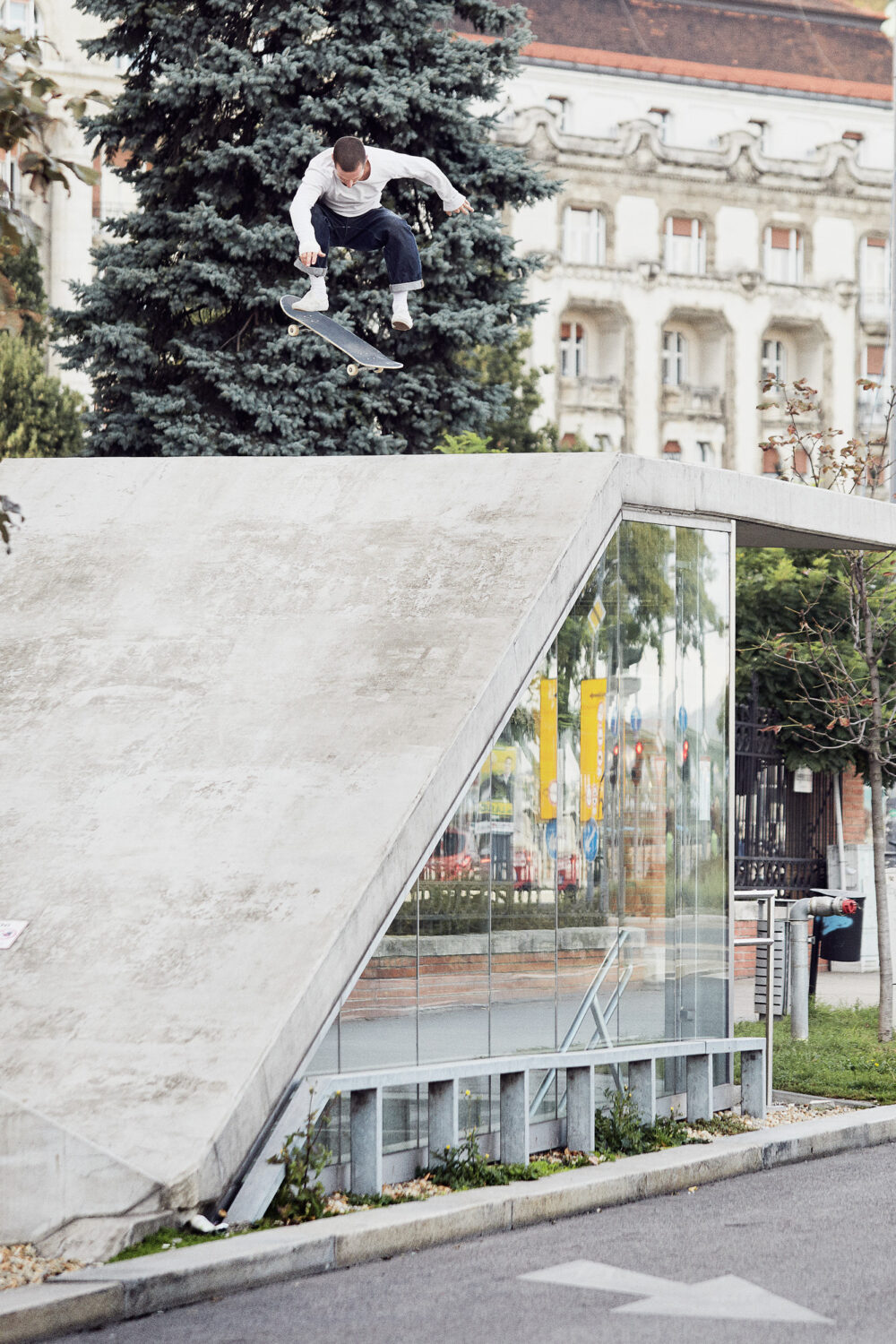 Photography: Jivcoff
Captions: Watamaniuk
This article was originally intended to be published in Canadian skateboard magazine Medium. Sadly, after three years in print and six issues, co-founders Will Jivcoff and Joel Watamaniuk took the difficult decision to wrap up Medium this January and focus on their respective careers in photography and construction. Instead of publishing an account of the trip, we thought we'd pay homage to Medium and its legacy in skateboarding by talking to Will and Joel about what motivated them to start the magazine, what they learned over the years and why they decided to stop publishing. Both want to thank Budapest's Rios Crew for the initial inspiration to visit the city and for showing them every corner, especially their guide, Mátyás Ricsi. Watch Joel's accompanying film here.
What inspired you to start Medium back in 2017?
J – If memory serves correct, Medium was sort of started as a way to advertise for Love skateboards. We were paying to advertise in other Canadian magazines and thought we might as well create our own space to advertise the brand and show the team in a more in-depth way.
W – Joel's right but we also drew inspiration for Medium from looking at the community we were immediately surrounded by. We figured we had so many talented friends not just in Canada, but around the world, and we wanted an excuse to bring us together and give them a platform to share their work across print, web and video. Really, it was just Joel and I appreciating our friends' dedication to their crafts. Soon after the brainstorming began, we decided we could make it much bigger. Under Medium, we could organise trips to exactly where we wanted, include the skaters we were genuinely interested in, or reach out to people we had no business talking to. Medium just gave us a front to hide our fanboy-ism behind (laughs).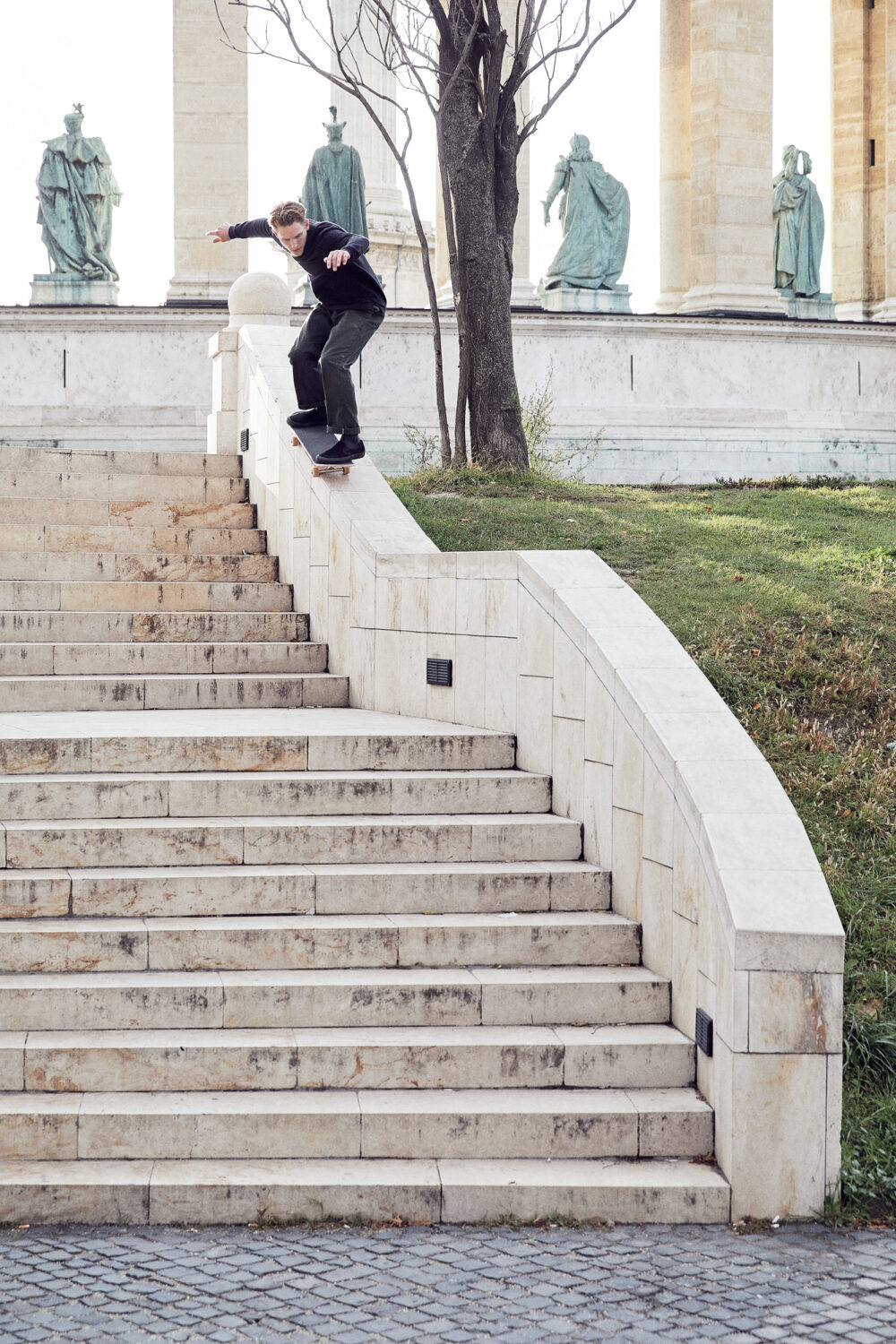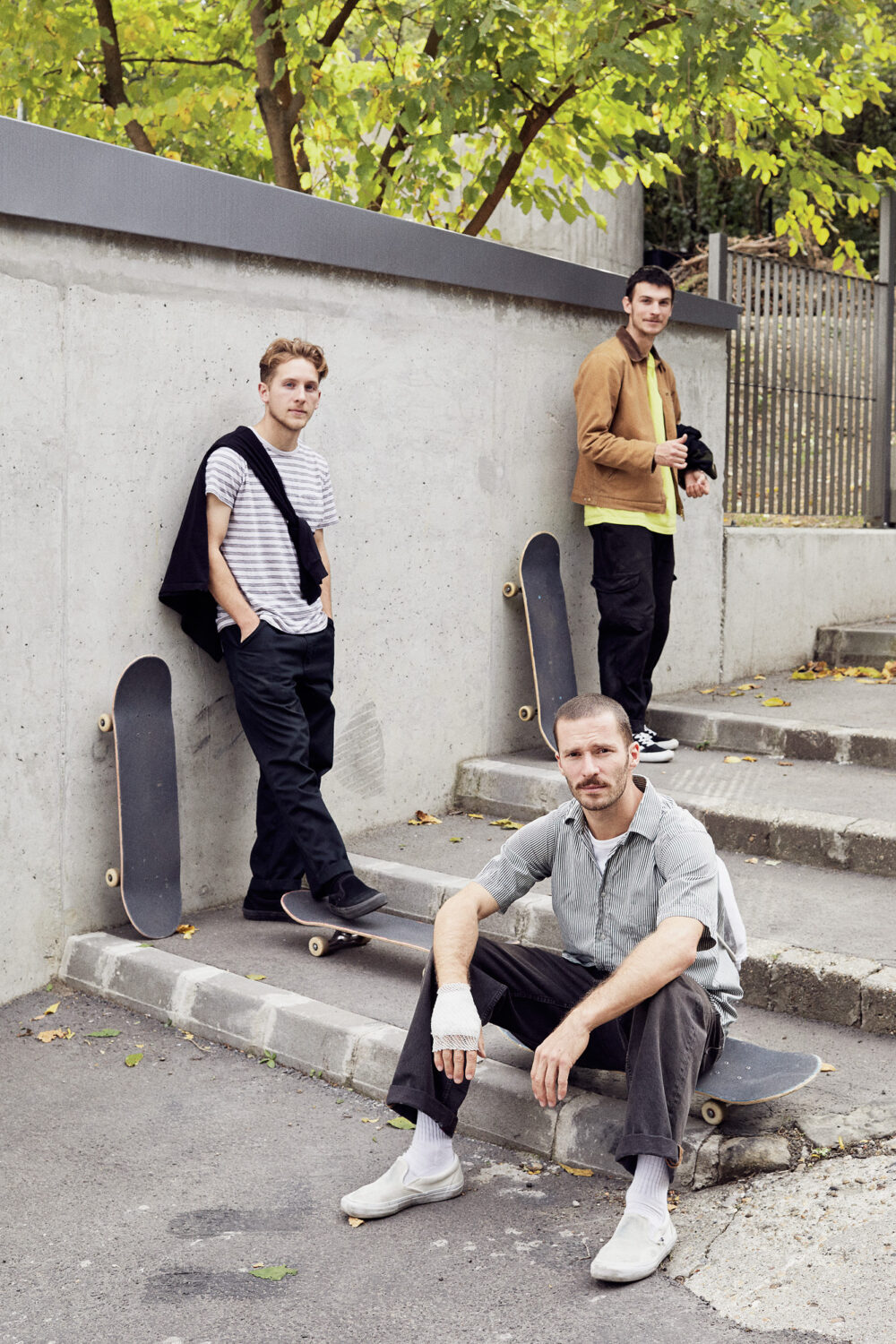 What did you set out to do differently with Medium that other magazines weren't?
W – When Joel and I started Medium, one thing we were absolutely clear on was how bored we were with Canadian skate media at the time. The backbone of Medium was taking a global approach to our publication while incorporating artists, an international contributor base, bringing up lesser discussed topics like mental health and addiction issues, and having some banging art direction was a necessity. Essentially it was the opposite of what was happening in Canadian skate media then, and still is. I actually can't believe Canadian editors and team managers are still pushing Barcelona tour articles like it's 2006.
Were you inspired by any specific publications within and outside skateboarding?
W – Yes, both. First, I love to read publications like The Atlantic and The Intercept, so I wanted to root Medium's stories in a journalistic, informed, and semi-professional approach. Second, I was dead ass tired of typical skate editorial. I was floored that a tour could happen in say, Dubai, but the story was about how drunk and then hungover x person got, how they got a 'banger' the next day and how 'sick' it was. How many times has that story been printed in skateboard media?
When we planned, shot and wrote about trips, I always wanted to push it in a direction that described a place so that our readers could feel like they knew it once they finished reading. I wanted to talk about the smell of heavy industry in Cleveland, the lushness of São Miguel Island or the mayhem of Mexico City's streets. I'm not a schooled journalist by any means, but that's where my head went.
By 2017, social media had long been an important part of any magazine. How did you approach Medium's online presence?
W – We always had social media but it went in waves of how we used it. I would say it was the bane of our existence and we would have preferred if it didn't exist at all. However, I believed that in order for a bi-annual print magazine (like Medium) to stay relevant, we needed an online presence. I would try to come up with interesting ways to utilise our platform but at the end of the day, it was such a huge time suck. A social media manager is truly a job in itself. If you want a post to be interesting and not just a recycled clip, it requires so much time and effort from all the areas you draw on to make a magazine otherwise.
I can see how social media homogenises everything. The real world becomes influenced by what's happening online and soon enough, everything is a copy of a copy of a copy. It's hard to tell what's original. The serious detriment to mental health is also a major issue of social media as well. It absolutely has its benefits, like how it can connect people to movements happening around the world but overall, I wish we were without this plague.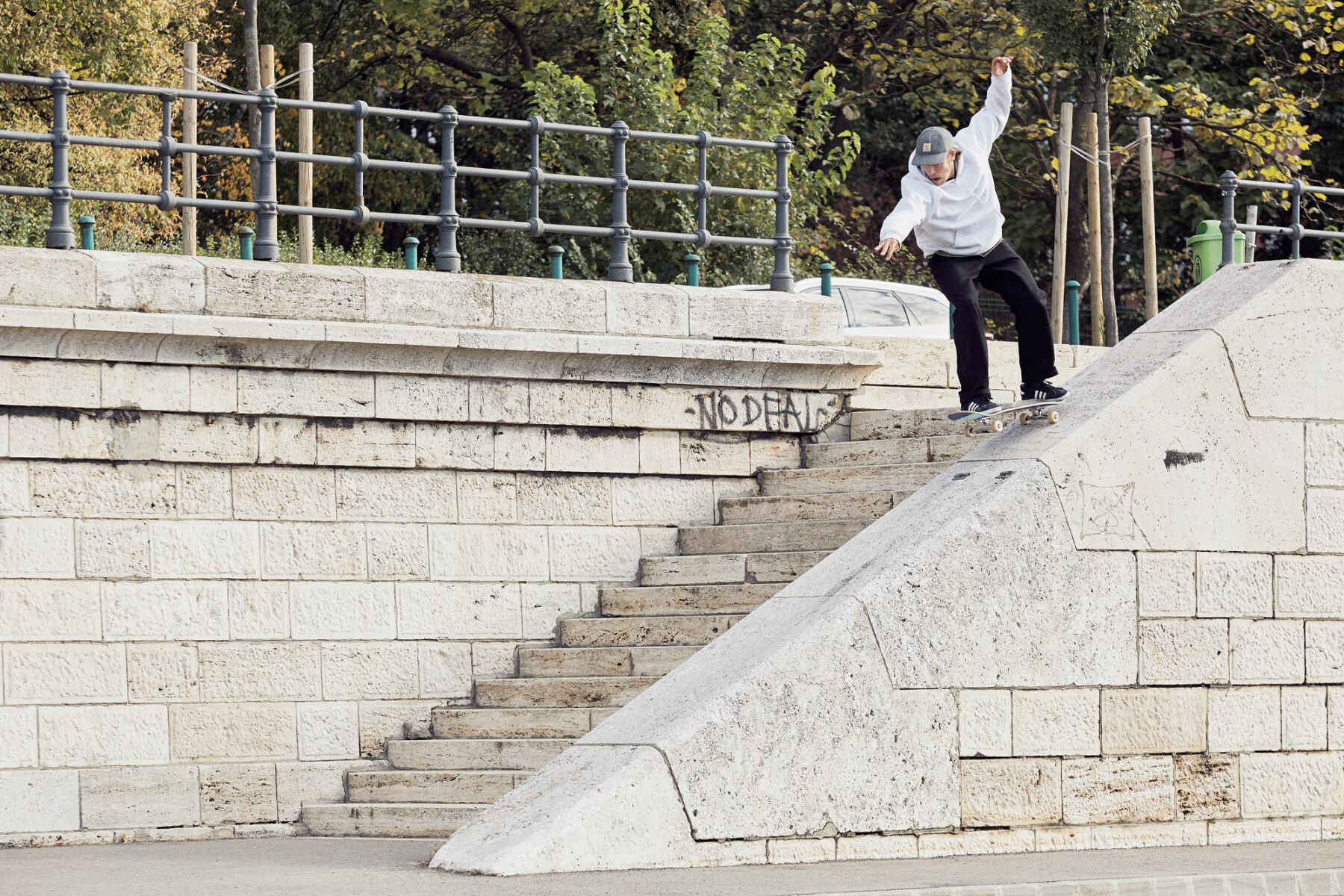 It's a cliché that working in what you love can ruin that passion. Did you find this at all? Did the skate industry make you jaded in any way?
J – To say working within the skateboard industry ruined my passion for skating would be a bit of an overstatement. But it certainly redirects that passion and I think can put a haze over your initial love for skating and why you got into it. It definitely got to a point where I wanted to be spending a lot more time skating and less time filming it and writing about it.
W – Yes, working in skateboarding definitely made me jaded to some degree but I was exposed to it from the time I started submitting photos to skateboard magazines. The guys just weren't cool enough or didn't have the right sponsors to print the photo back then, you know?
Did you make a living from Medium?
W – That was the dream but when we started we knew it was exactly that – a dream. We had advertisers covering a lot of the costs but we only ever put money into the project. However, for the relationships and good times that came out of the project, I am totally okay with the emotional, physical and monetary cost of Medium.
What stories are you most proud of?
W – Discussing Joshua Bos' struggle with mental health and how he smashed those barriers, talking architecture with Alexis Sablone, our story and video about São Miguel Island in the Azores, discussing technique and approach with Quentin De Briey, Joel's interview with Danny Renaud and the coverage of the Palestinian skate scene with Maen Hammad.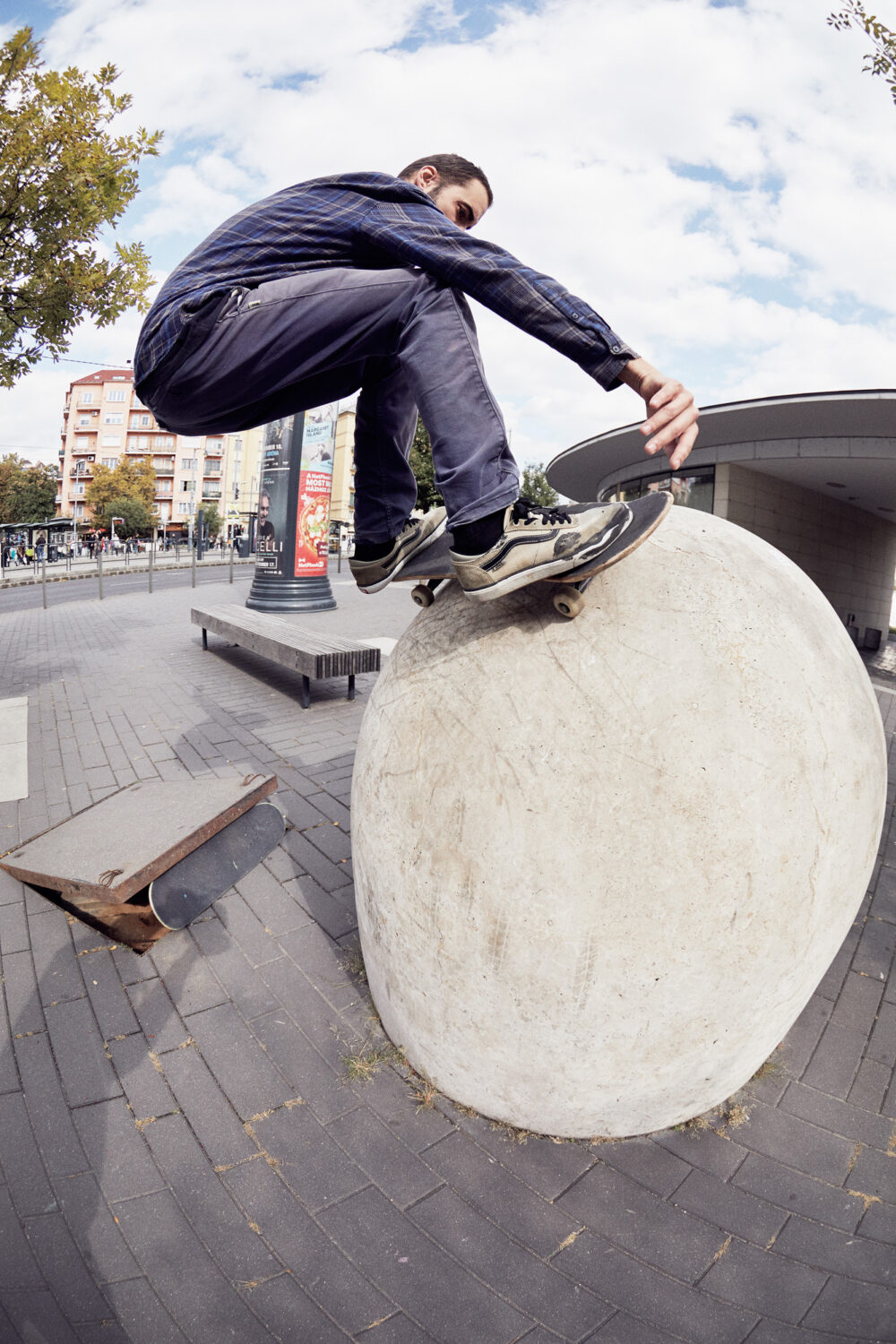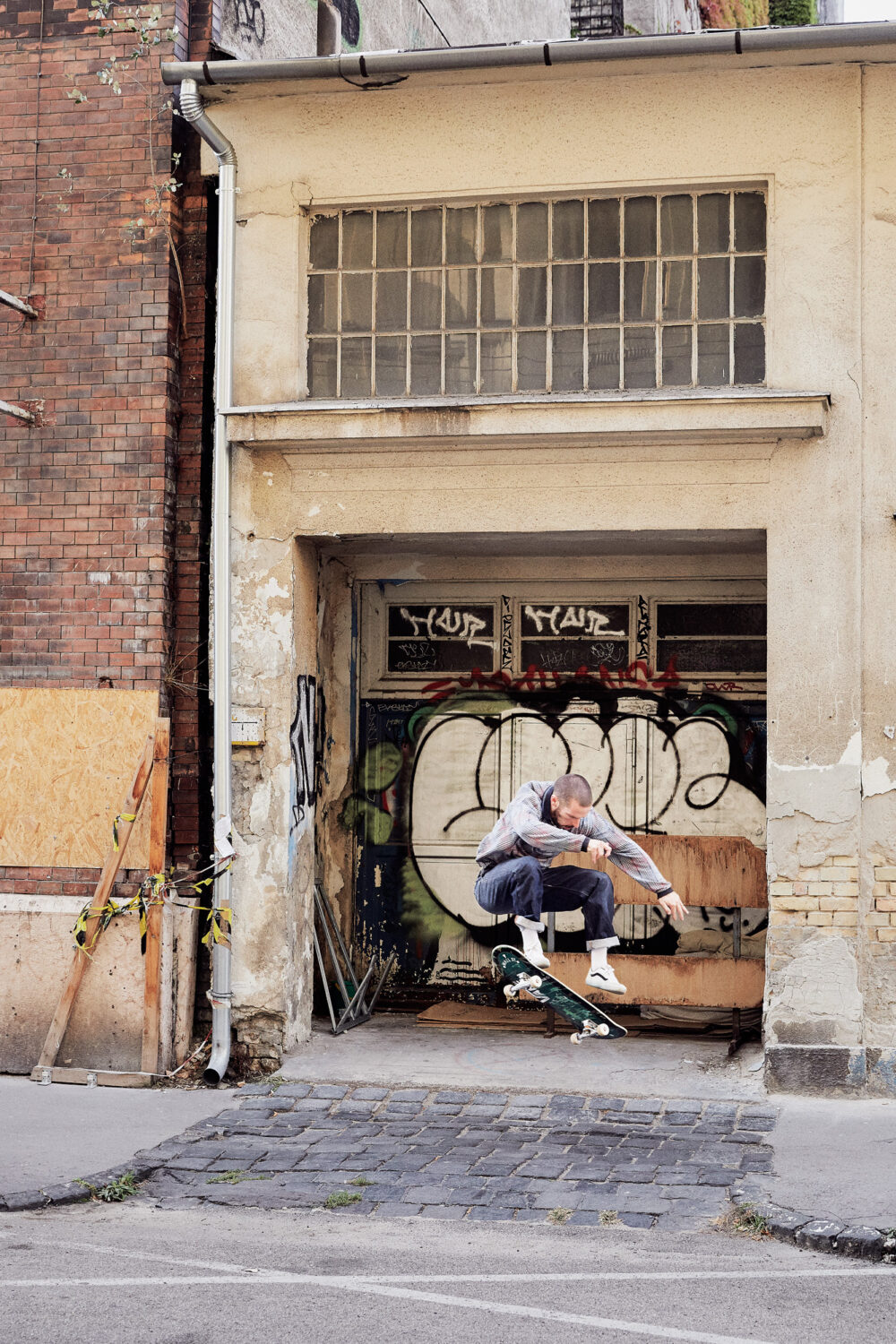 What about the opportunities to travel? I know this was central to Medium. What were your most memorable trips?
J – Going to the Azores for me was probably the most memorable. There is something I find so special about knowing you are one of the first to visit a place to skate (I know some European guys went there before us). Being the first to wax a ledge, or break in a spot, or even be the first skateboarder a kid has seen…
W – Travelling was a key component for us personally, but also Medium. We wanted to go to offbeat or challenging places because we felt that made a good story in itself. Big time Patrik Wallner influence there. If we weren't going somewhere like I mentioned above, we always pushed ourselves to find a deeper meaning to a place we were visiting.
I think our trip to São Miguel Island in the Azores was very special. It was our first trip as a magazine and our good friend Alex Furtado, who's family is native to the island, pitched it to us and then proceeded to be our host, tour guide and trip MVP.

But really, every trip we did was memorable. We had a lot of our close friends on trips, but we also cold-invited people we were fans of but had never met, like Mika and Samu, and it always worked. When we went on trips, everyone was paying their own way and dedicated to producing the best photos and video. That's so pure and I'm so appreciative of everyone's hard efforts.

How did you come to the decision to stop printing Medium?
J – It seemed pretty apparent to me that it was not going to be a sustainable business financially and thus did not and could not warrant the amount of time and money it required to keep going. And as clichéd as it is, hindsight is always 20 / 20, but looking at how things have transpired throughout the first half of 2020, we were really just ahead of the curve, because this Covid-19 stuff is a business killer.
W – To preface things: I moved to Berlin in August 2018 and we shut the mag down in January 2020. During that time in Berlin, I felt I was carrying most of the weight and duties and although I loved what we were producing, this sat really poorly with me. I made moves to change this but nothing materialised. The stress from this was beginning to outweigh the positives I saw in producing Medium, and I decided I just didn't want that feeling anymore.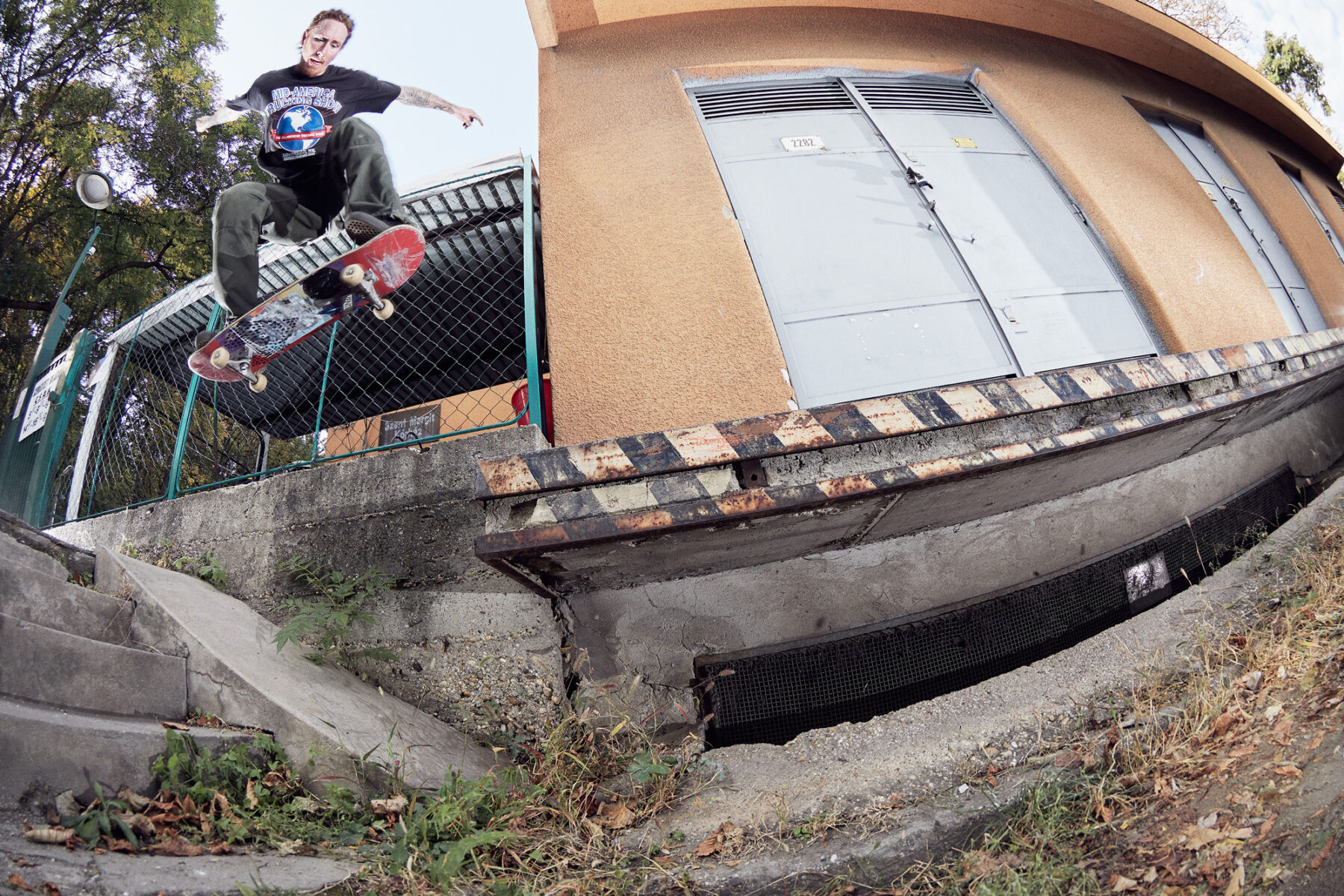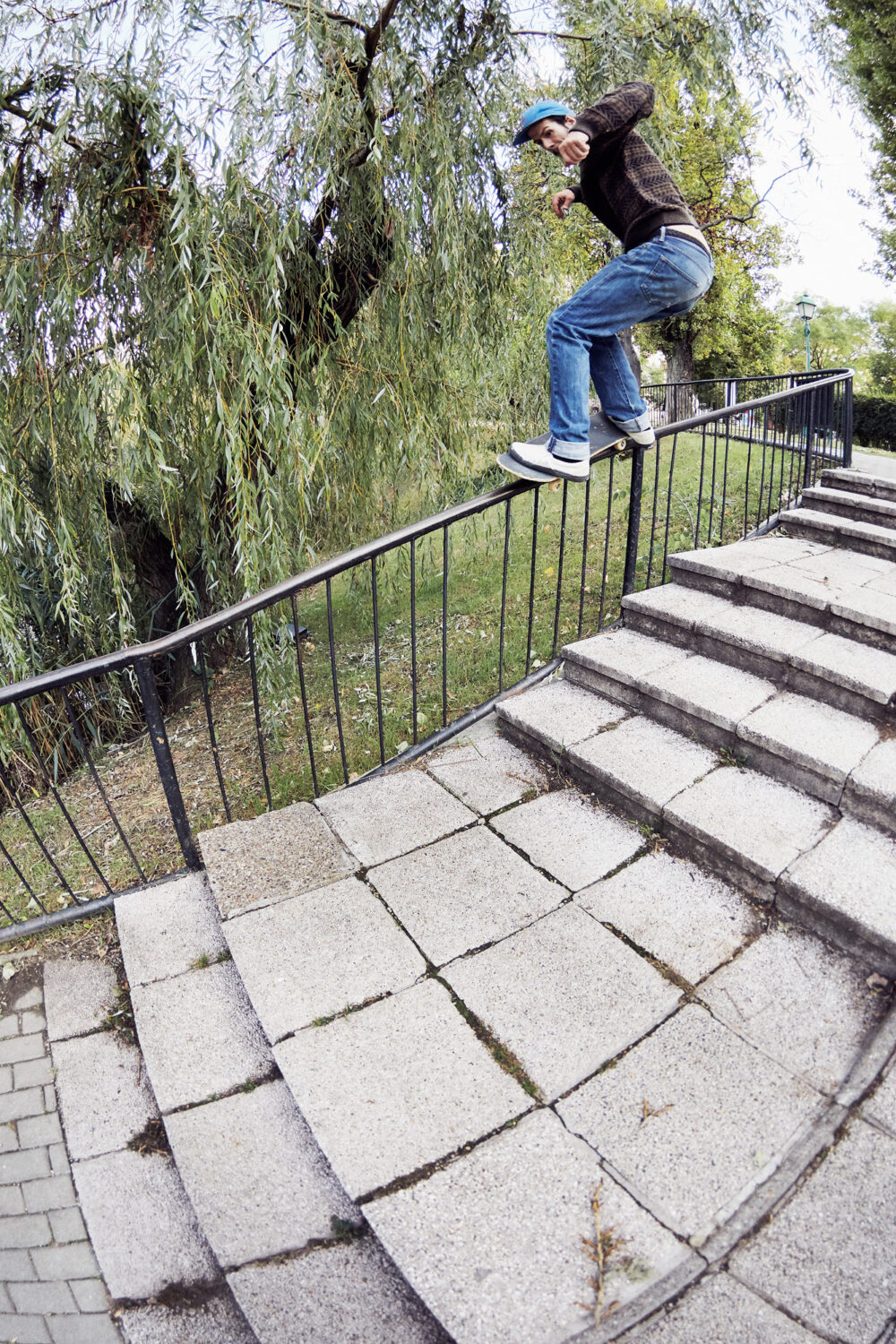 How do you feel about this?
J – Personally it's been a breath of fresh air. Hounding brands to advertise with you, chasing down cheques, constantly trying to come up with engaging content etc was just taking up more time than I felt I had to give. My day job demands 40-60 hours a week and the time just wasn't there on my end. It's been nice just getting back to going out for a session with my brother and leaving the camera bag at home.
W – Naturally, I'm really bummed about it. It's not the decision I wanted to make but the one I felt I had to, and I own that. But at the end of the day, is it nice to not worry about some social media post and chasing money for an advertisement that ran eight months ago.
How do you feel about your magazine's legacy?
W – It wasn't that long of a run but I am totally happy with what we did. Any story we did, anyone we worked with, interviewed, invited on trips, it was all with genuine interest and the purest intentions. You know, having the opportunity to create a network of global contributors and work with them because we wanted to was amazing. I'm so happy we managed to do what we did in the short time we produced Medium.
Joel and I also had the privilege of working with two super motivated and supportive people: Marina Jakulic and Sebastián Rodríguez Besa. Marina designed our website and basically taught us how to run a digital strategy and Sebastián came with some next level design and passion for Medium as if it was his own.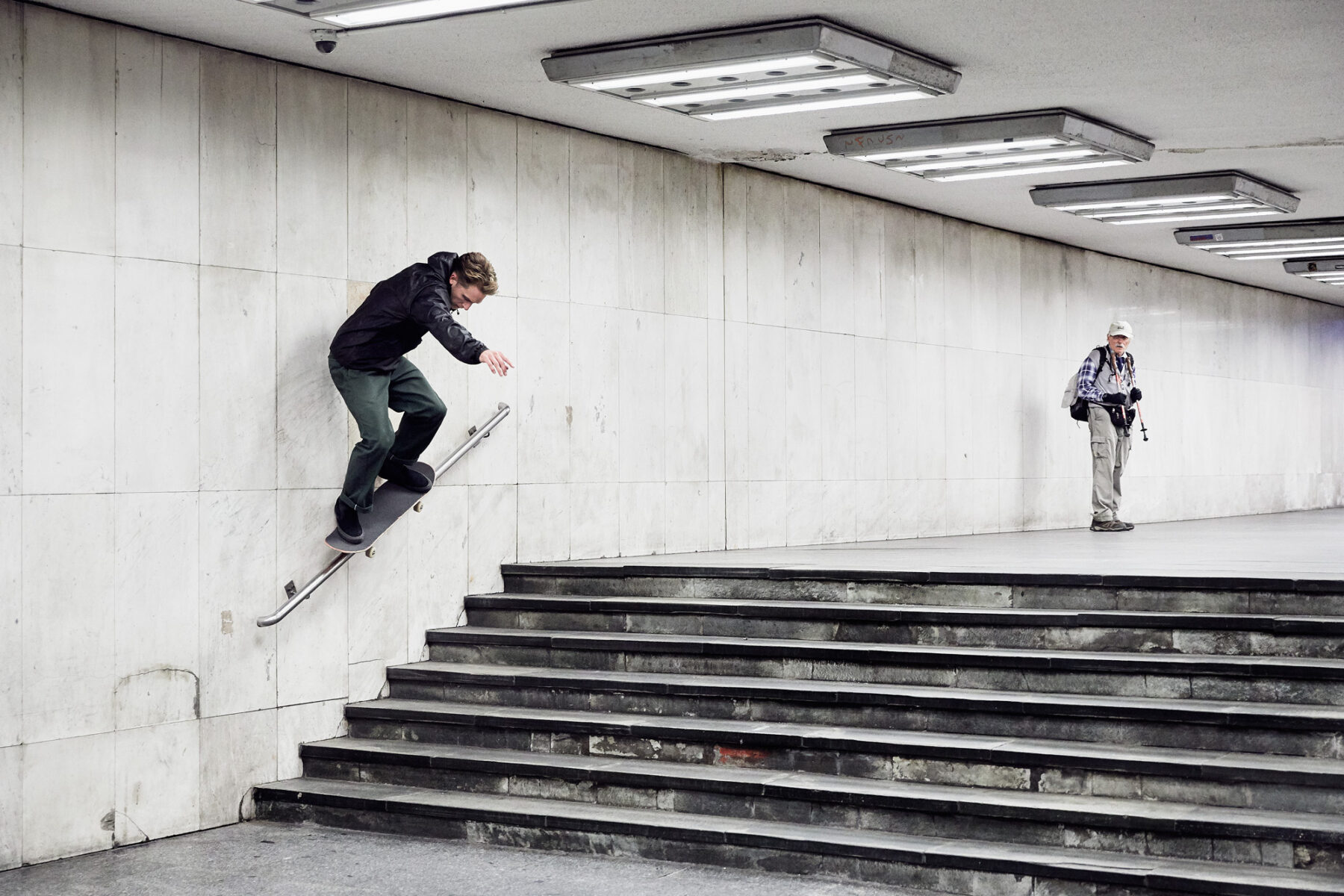 What do you think about skate media in 2020?
W – When it comes to traditional skate media like magazines, I'm pretty bored with the status quo. I understand time and resources are becoming less and less abundant, but I get the feeling that most platforms don't value art direction and typically pump out empty content. There's no publication in the world that's perfect but in my opinion Free, Grey, Solo and Vague all do a great job of producing well thought out pieces for print or video. Some examples: Solo's Skate Urbanism issue, Free's pursuit of more socially-conscious topics, Grey's photo and video concepts like Pearls and Pastel, and Vague's overall playfulness with attention to art direction.
Where do you see things moving?
W – With Covid-19 coming into the picture and advertisers slashing budgets overnight, I would guess the publishing industry is in more uncertain water than ever. As I write answers to these questions, we are still in the midst of Covid-19 and cities across the USA are (rightfully) in flames due to decades of severe racial injustice. At the moment, I find it hard to think beyond these two monumental moments.
I would love to see skate magazines address the intersection of skateboard culture with major issues of racism, genderism, environmentalism and especially capitalism.