Nixon x Bones Brigade collection
18.04.2017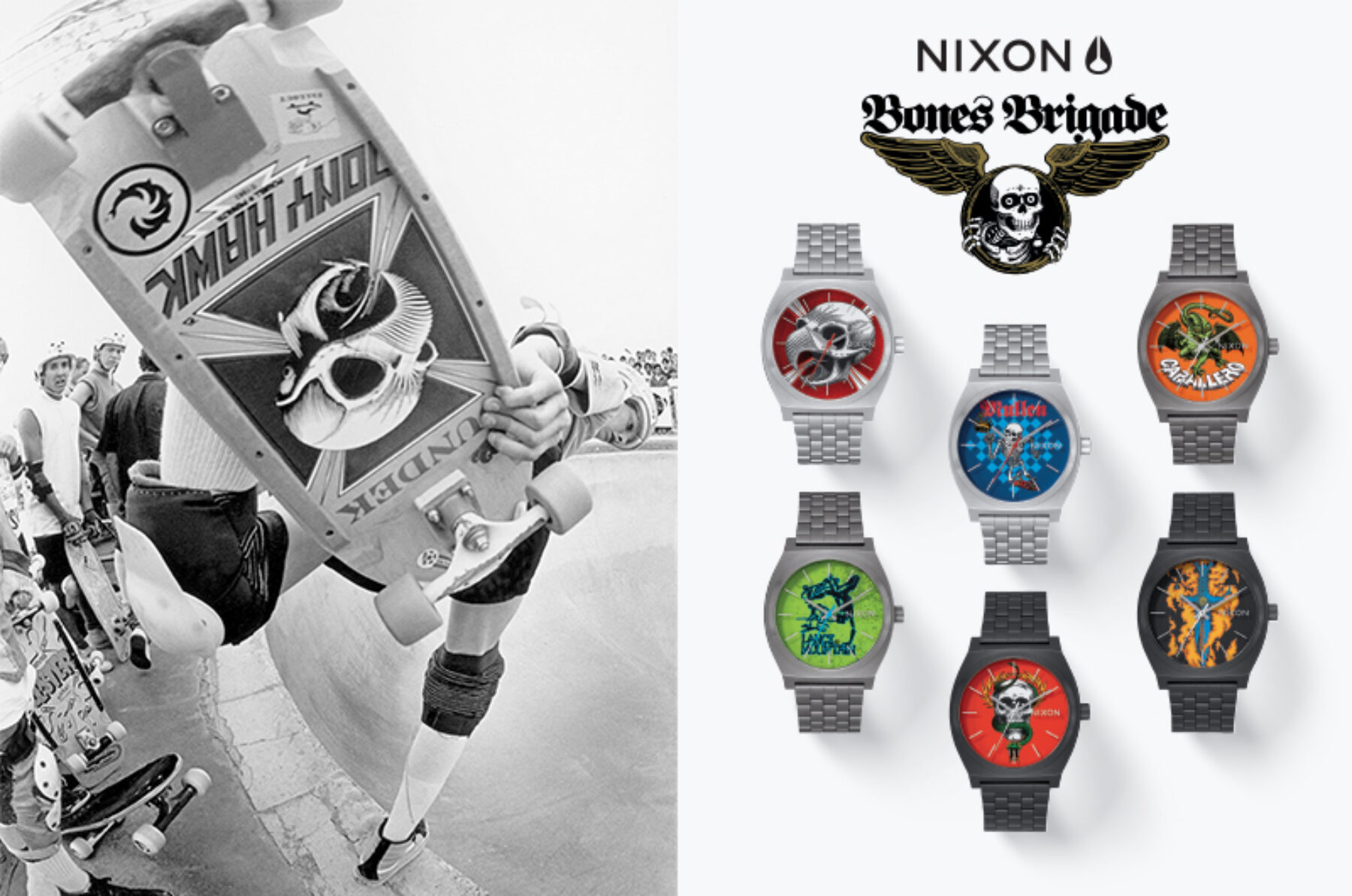 Nixon has once again partnered with Powell-Peralta on a limited edition collection of watches. The second release in the collaborative Nixon x Powell-Peralta series comprises six variations of the best selling Time Teller model featuring graphics from the Bones Brigade team, including: Tony Hawk, Rodney Mullen, Steve Caballero, Lance Mountain, Tommy Guerrero and Mike McGill.
Known for the historical impact and evolution of skateboarding, Powell-Peralta has been one of the most recognised brands in the industry for more than three decades. Powell-Peralta not only re-imagined how skateboard products were made and marketed, but their legendary team – Bones Brigade – helped influence skateboarders and skateboard culture worldwide.
The six watches comprising the second Nixon x Powell-Peralta collection are designed with an all stainless steel build and have custom dials emblazoned with Bones Brigade pro team graphics. They will be sold individually or as a collector's gift set, which includes a custom box signed by the six pros mentioned above.
Find our more about the collection here. Nixon x Powell Peralta watches in shops now.