PJ Chapuis Up interview
03.02.2020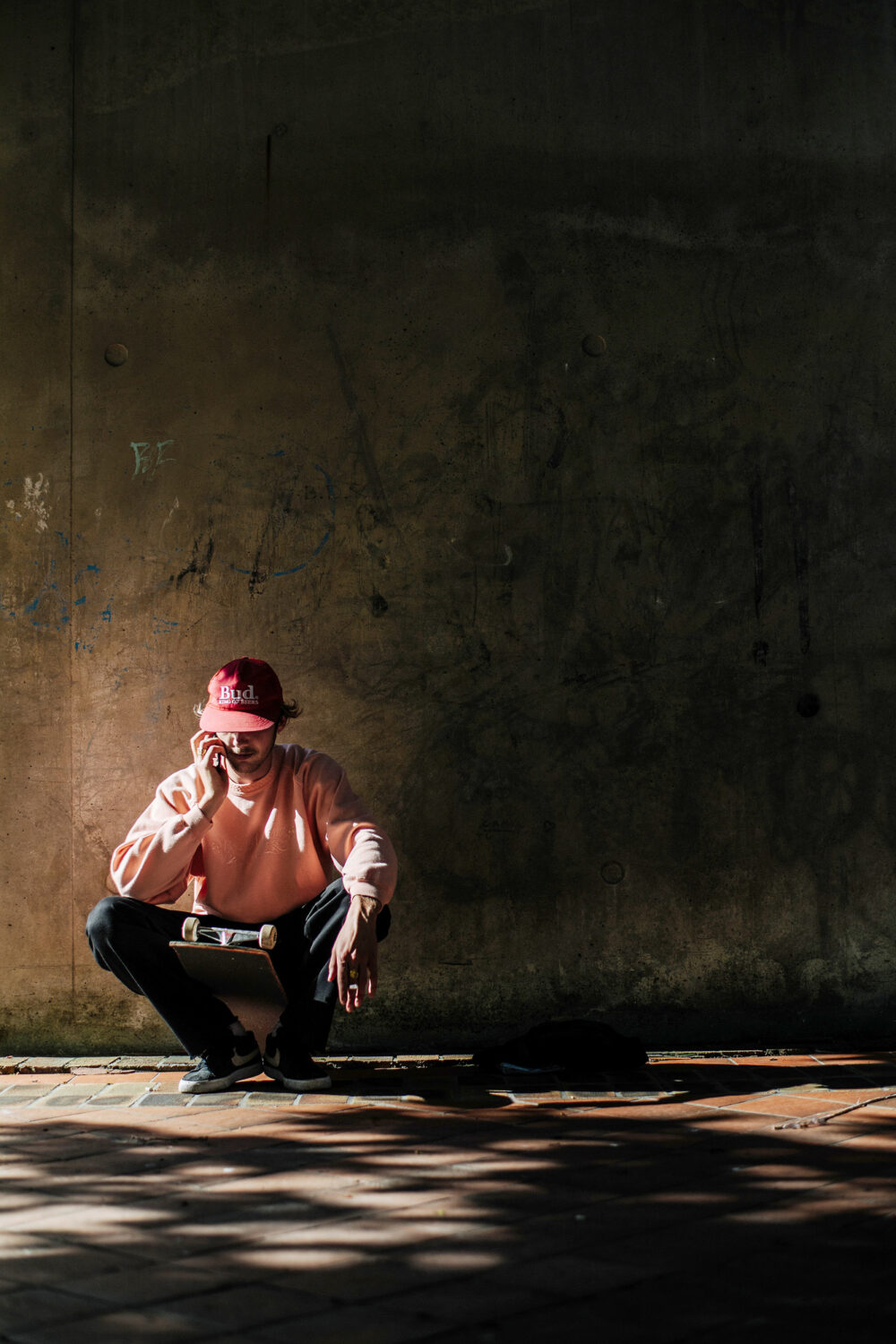 Interview: Kingsford
Photography: Le Gall
Watch PJ's part from the new Rave Skateboards video, 'Family & Friends', here.
Who are your sponsors?
Jump Skateshop, Rave Skateboards, Nike SB and Venture Trucks and Bones Wheels through V7 Distribution.
You moved around a lot growing up. Where did you live and why did you move so often?
I was born in Annecy, but I only lived there a few years before we starting moving around because of my dad's job. He used to work for a big oil company. We lived in Damascus (Syria), France again, Aberdeen (Scotland), Houston (USA), then we returned to France – where I finished school – and I ended up in Bordeaux for my studies.
Do you have any memories of Syria?
I was young. I think I didn't like living there and my brain automatically deleted most of my memories. The military was everywhere so outside the house life was pretty tense, even though it was chill compared to what people have been through since. I got kicked out of my first preschool because I behaved the wrong way around the wrong kid (the daughter of a politician from there). My mum told me I used to speak some Arabic with the kids there, but I don't really remember that.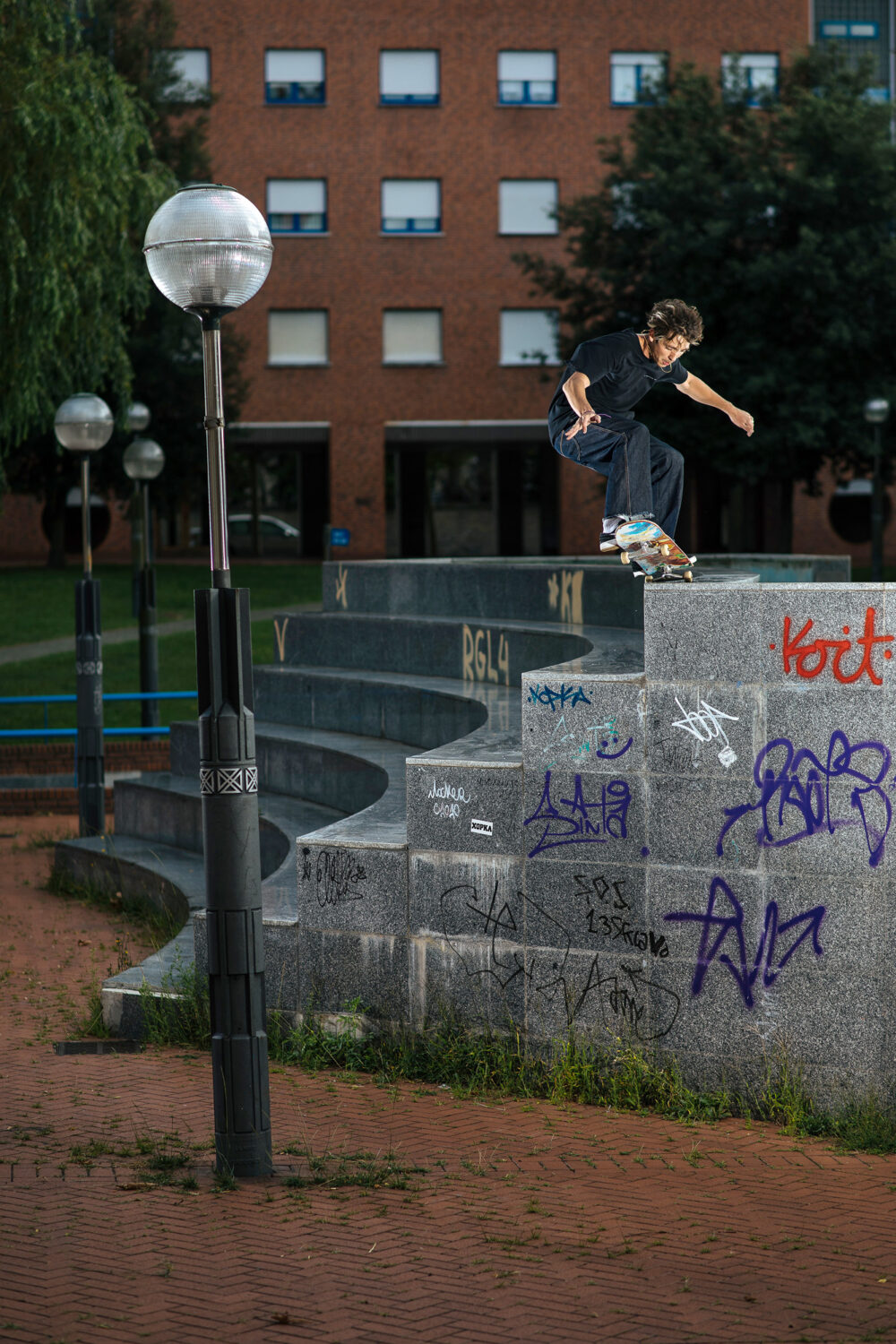 What do you do at Rave?
Three people are involved in the project and I'm the only one who skates – which is actually a good thing – so I'm in charge of everything skate-related. I take care of the team, most of the video projects, filming the guys, tours, press relations etc. Aurelien (Mangin) takes the leads with design and Tom (Amiot) runs the financial and administrative side.
How do you choose team riders?
Most of the team is made up of friends, people we skate with every day. That's what makes the vibe I think. There are some exceptions: the two youngest recruits – Enzo (Morel, from Lyon) and Lucien (Genand, from Annecy) – were not close to us from the beginning, but we wanted to involve them because we love how they skate. I met Mika (Mickael Germond) two years ago and we became really good friends. Now he's part of the team. Rave is still a small, independent project and we can't afford to pay the guys, so the people we support are people who want to support us. It really has a family feel and we want to keep it like that.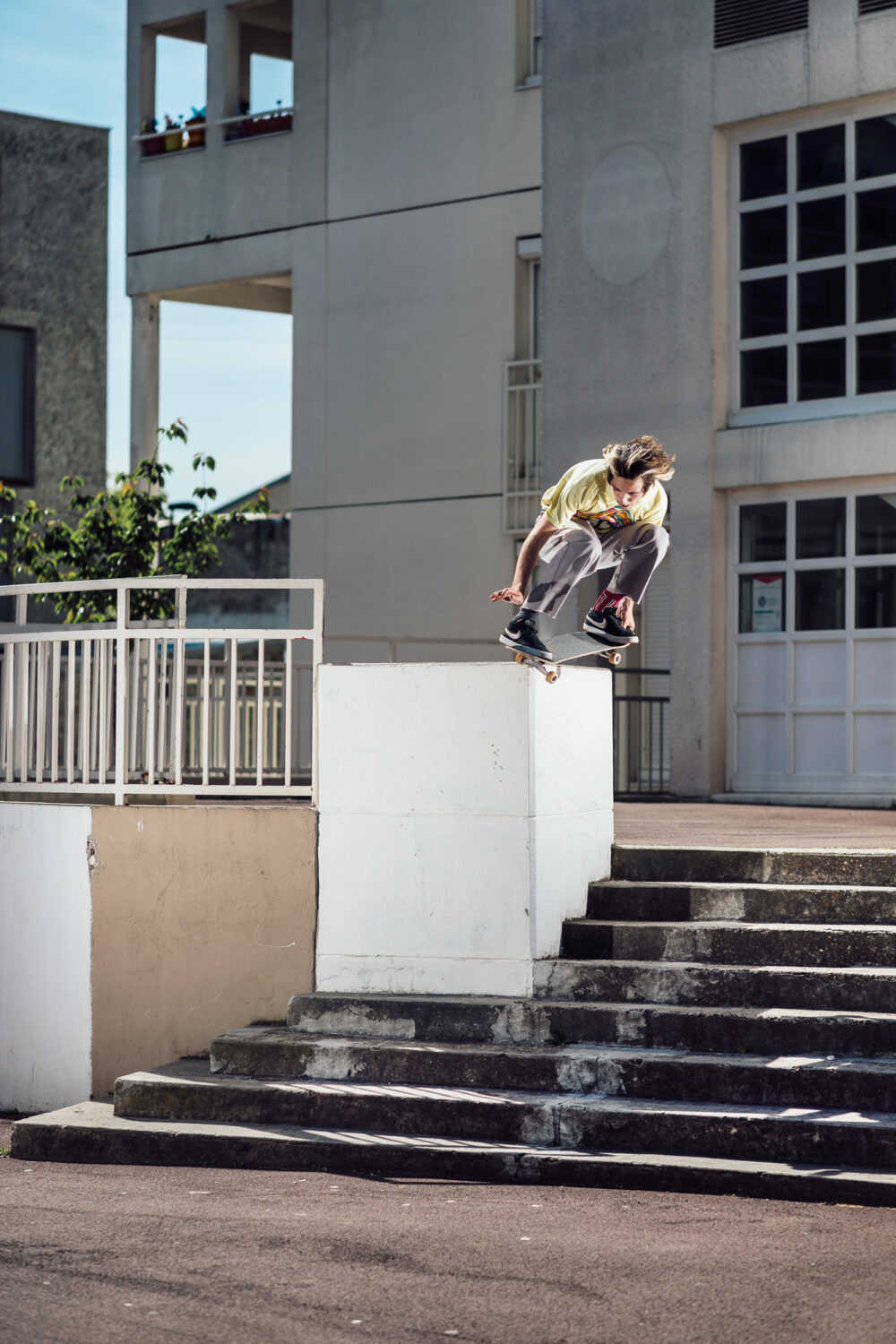 Rave is Bordeaux-based, but I heard you want to move to Paris.
We started the brand in Bordeaux and most of its riders are from here so I guess you can say it's Bordeaux-based, but I'd rather say it's French. Yes, moving to Paris is the plan. One of my partners, Aurelien, has just moved there and I'm planning to join him for January. Personally and for the brand, I think it's the right time to move there. Compared to Bordeaux, Paris can offer infinite opportunities and a shitload of crazy spots.
What are you ambitions for Rave in the future?
We want to make a living from it. For the moment, every euro we make is re-injected into the brand, that's how we keep it growing. But we have come a long way. At first it was really a DIY brand, just printing visuals on basics (T-shirts, hoodies, crew necks). Now we are starting to develop our own products. We are working to make it pay off. We have never been this close to making a living from it.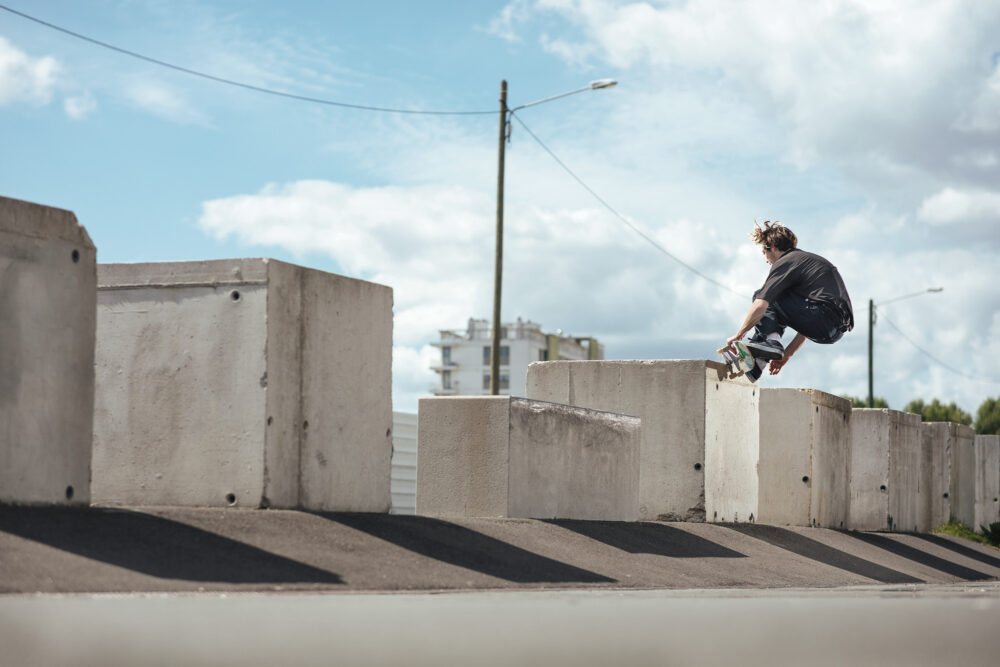 Who are some up-and-coming younger kids in Bordeaux?
You should hear about Léo Cholet real soon (not just because he's part of the team). He just has this ability to make something real hard look so easy. You should also give Pierre Leze (now living in Barcelona) and Francois 'Pako' Pion a follow.
Who is your favourite skater from Bordeaux?
Alex Richard, definitely.
Skateboarding has changed a lot in Bordeaux in recent years. What has your experience of this been?
Leo (Valls) does a great job for skateboarding in Bordeaux. More and more places in the city are skate-friendly because of him and it opens skateboarding to the population, so it's definitely something I appreciate. But away from the five skateable spots, you still get kicked out when you skate around the city and I think this will never change. We will always try to skate new spots and it will always bother someone. It's part of the deal and it's what makes the thrill as well (laughs).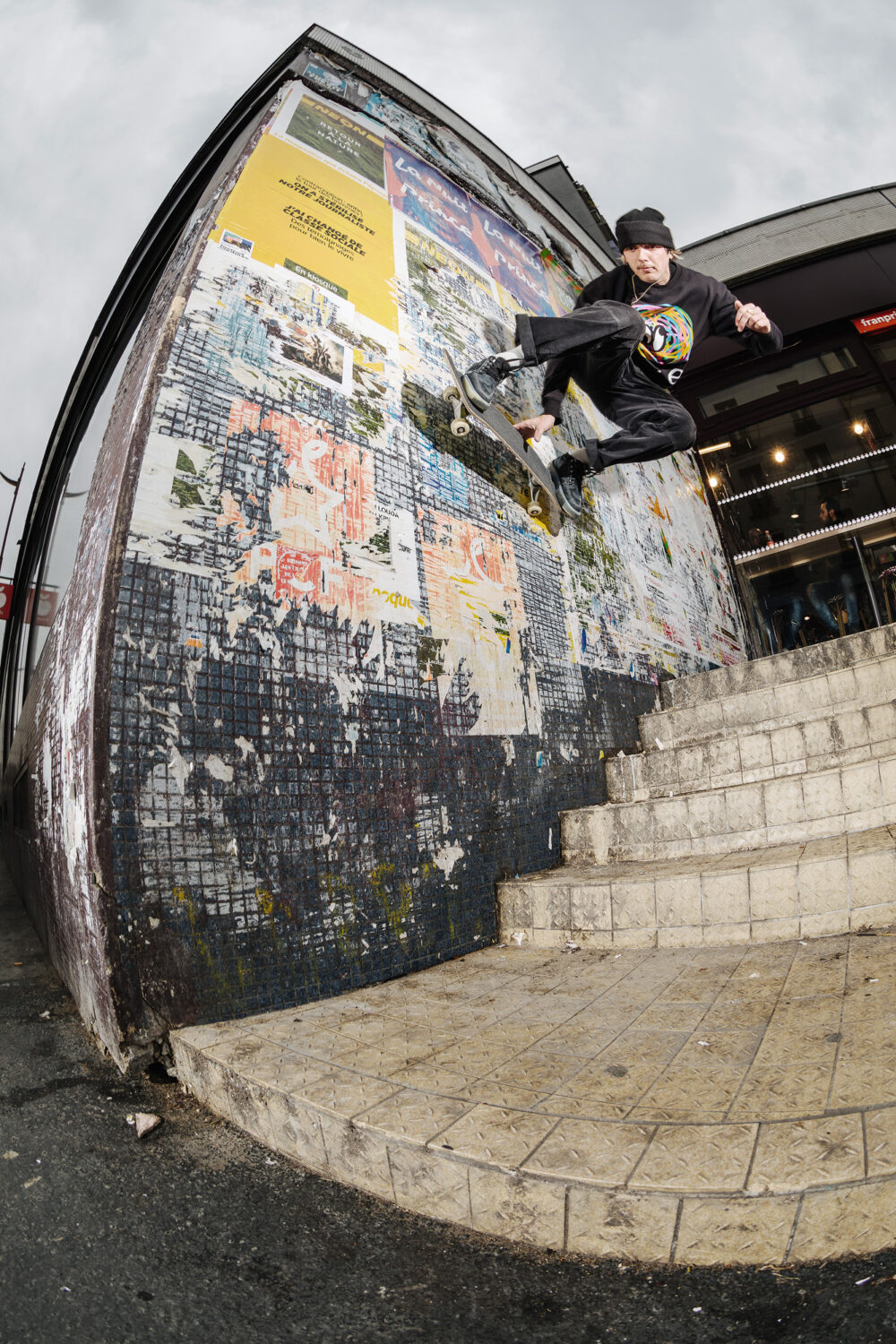 Do you think other cities in France will embrace skateboarding in a similar way and try to integrate it into public spaces?
Of course! The city of Montpellier is already starting to think skate friendly. What Leo does for Bordeaux is an example that many cities should apply.
Do you have any long-term plans after skating?
For now Rave is the long-term plan. The brand is growing and the projects are becoming really interesting. After skating? That's too far ahead!