Team Trouble 2023 – Alan Maag interview, recap & gallery
24.04.2023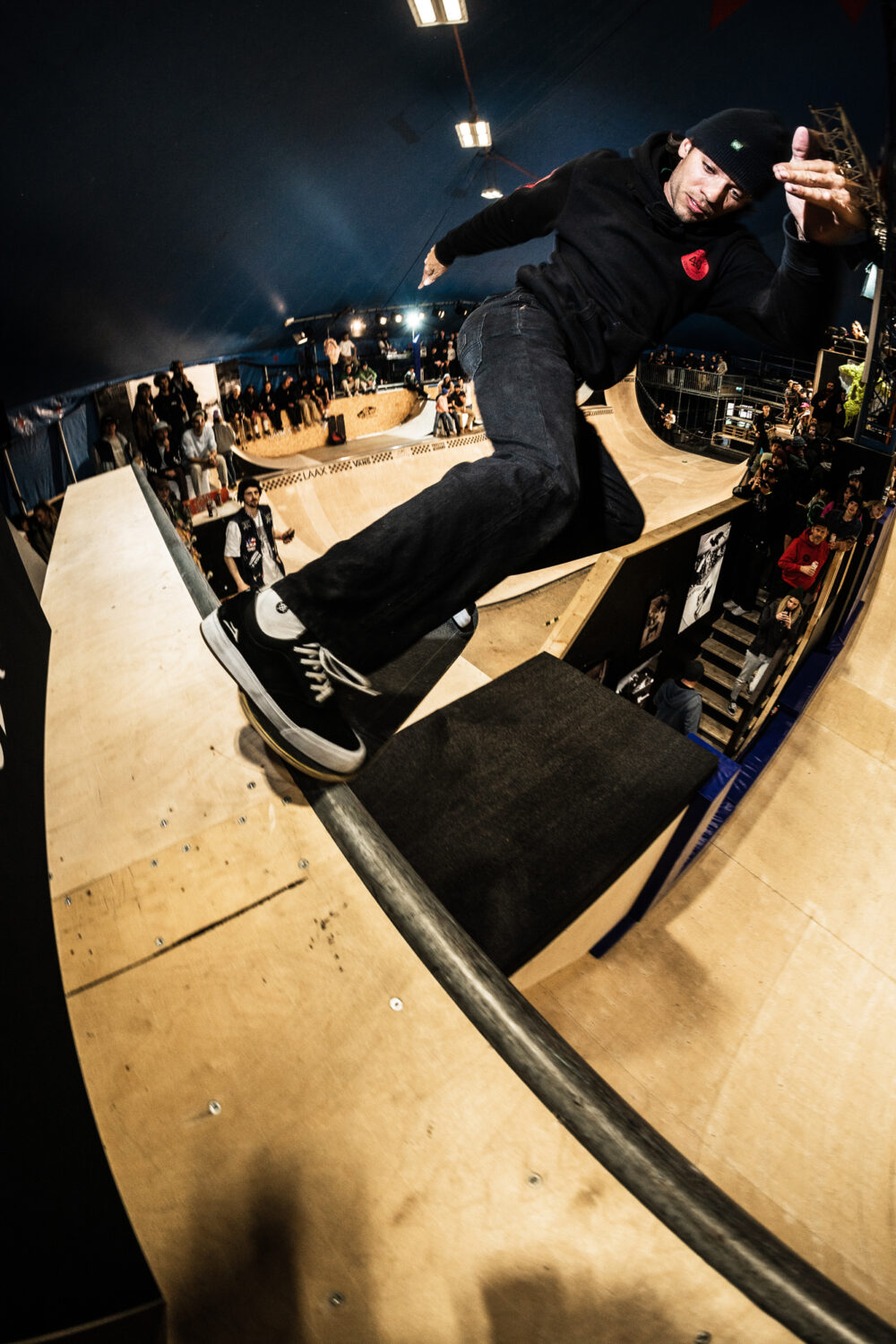 Photography: Collins
Interview / words: Morgan
An interview with Team Trouble organiser Alan Maag.
Alan has been an integral part of skateboarding's journey for a long time, creating truly compelling media of many kinds, and still contributes with his photography & some mighty penmanship (I strongly recommend you reading his essay on the fisheye lens).
He's also a major part of the driving force that year upon year brings together a magical crew of like-minded individuals from across Europe to the small resort town of Laax, Switzerland for quite possibly one of the most unique and fun events in skateboarding – Team Trouble.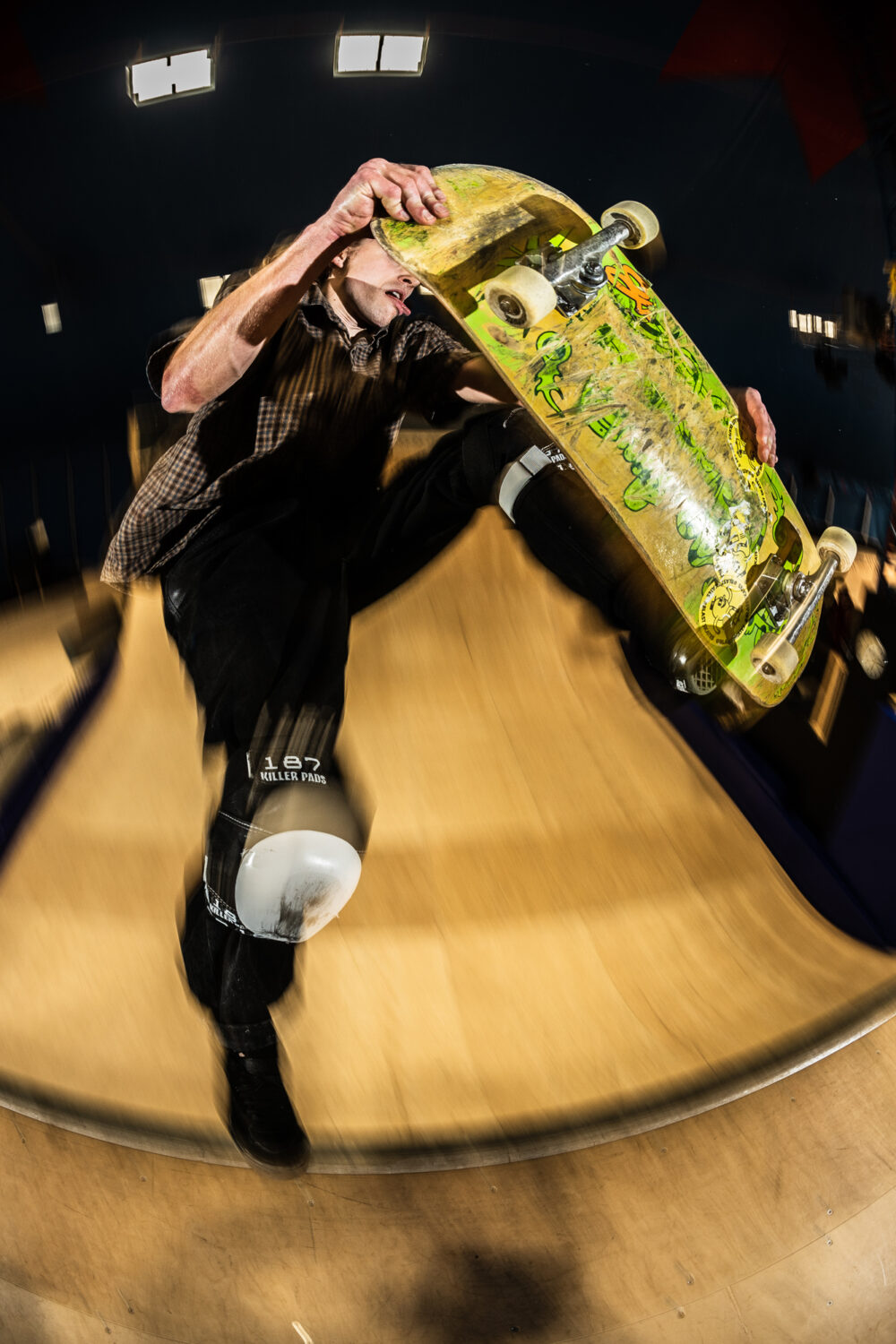 Can you give me a rundown on how Team Trouble came to be?
To me it still feels like a skateboard contest in a ski resort in the mountains is actually something silly. When we were 20, if you were a street skater, you kind of looked at these kinds of events in a negative way – skateboarding was being used by companies that didn't really fit into skateboarding. I'm still uncertain we are actually doing something credible or not, just from having grown up with that view. But every year I get to see who actually comes and joins us and that seems to prove me wrong, I guess.

Cedi (Romanens) came up with the idea of having a team contest, which I was really sceptical of in the beginning because you know, team sports – skateboarding loves this, but for some reason it worked. If you've got a solid crew skating together it's just more fun than competing against each other. Two or three years ago we also decided to have no brand names in team names, hence Pocket Fluff or Laaxative. Jordan Lightowler is skating with the Lovenskate guys now – that would have been politically difficult before. After this was changed, it really just felt like crews sessioning…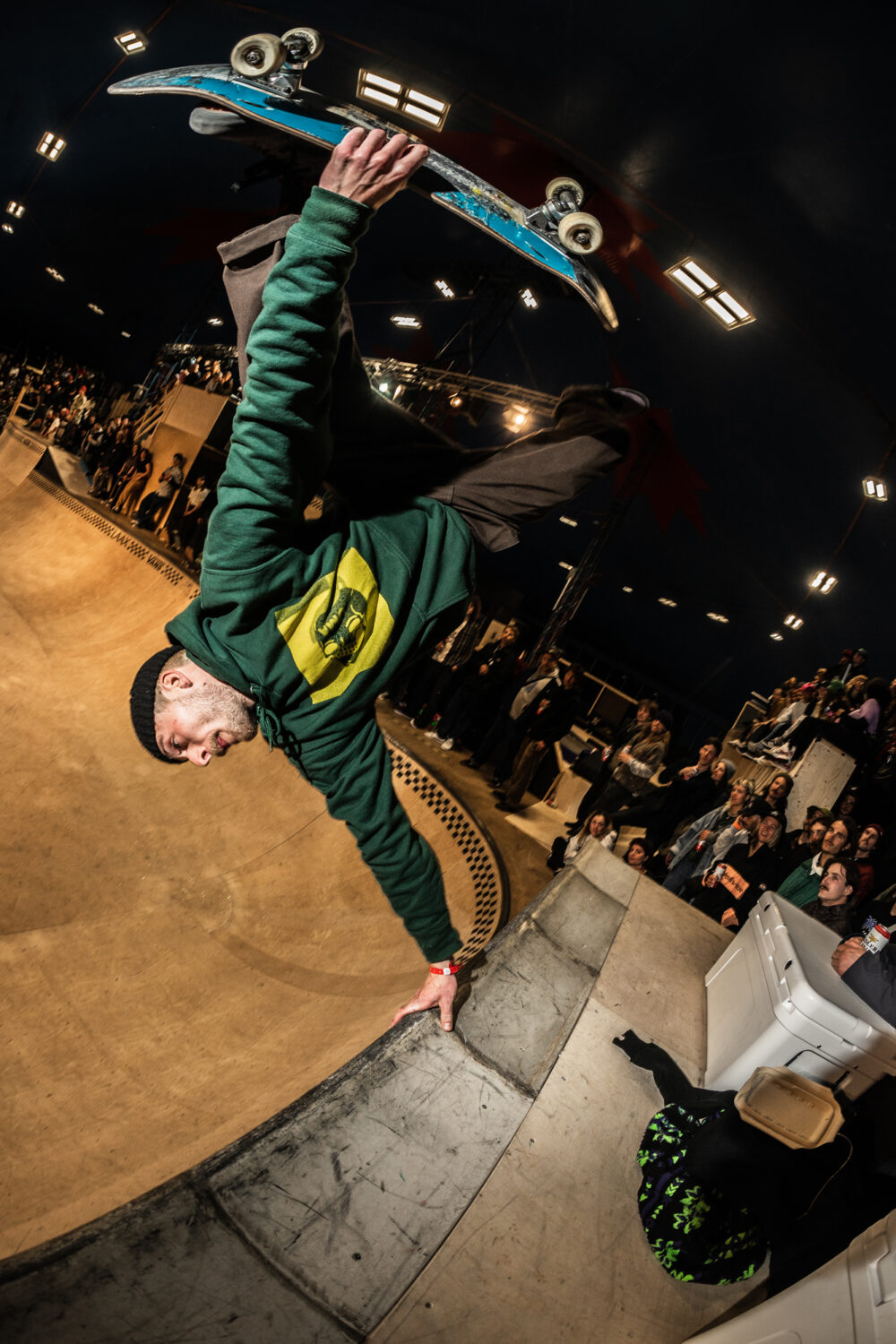 How has the event grown into its current stature?
Laax provides the infrastructure and without having such an infrastructure it would be damn near impossible. We wouldn't be able to do this kind of thing in a city, especially not in Switzerland. A couple of years ago we managed to convince Vans to help with the event, and from then on we've acquired smaller sponsors along the way that have supported us too. Instagram and social media, alongside good edits and photo coverage definitely helped grow the event too. But I think without Laax's understanding of how snowboard and skateboard culture is similar, it would have been impossible – they give us absolute freedom to create something true to how skateboarding should look and feel like.
There are still some very critical core skaters in the scene. It's still a skateboard event in a ski resort – you still have the haters. But if the haters get the right picture… they can't help liking a good frontside invert, you know? Communication is key I guess.
I'm really stoked that all of a sudden guys like (David) Tura (Á propos) and Steve (Forstner) show up on their own behalf and that these guys are still involved with skateboarding after quite some time. Or Jimmy (Wilkins) and Shea (Donavan) booking their own flights from the US after a recommendation by Sam (Beckett). That's one of the biggest compliments to me, a confirmation that we're doing the right thing.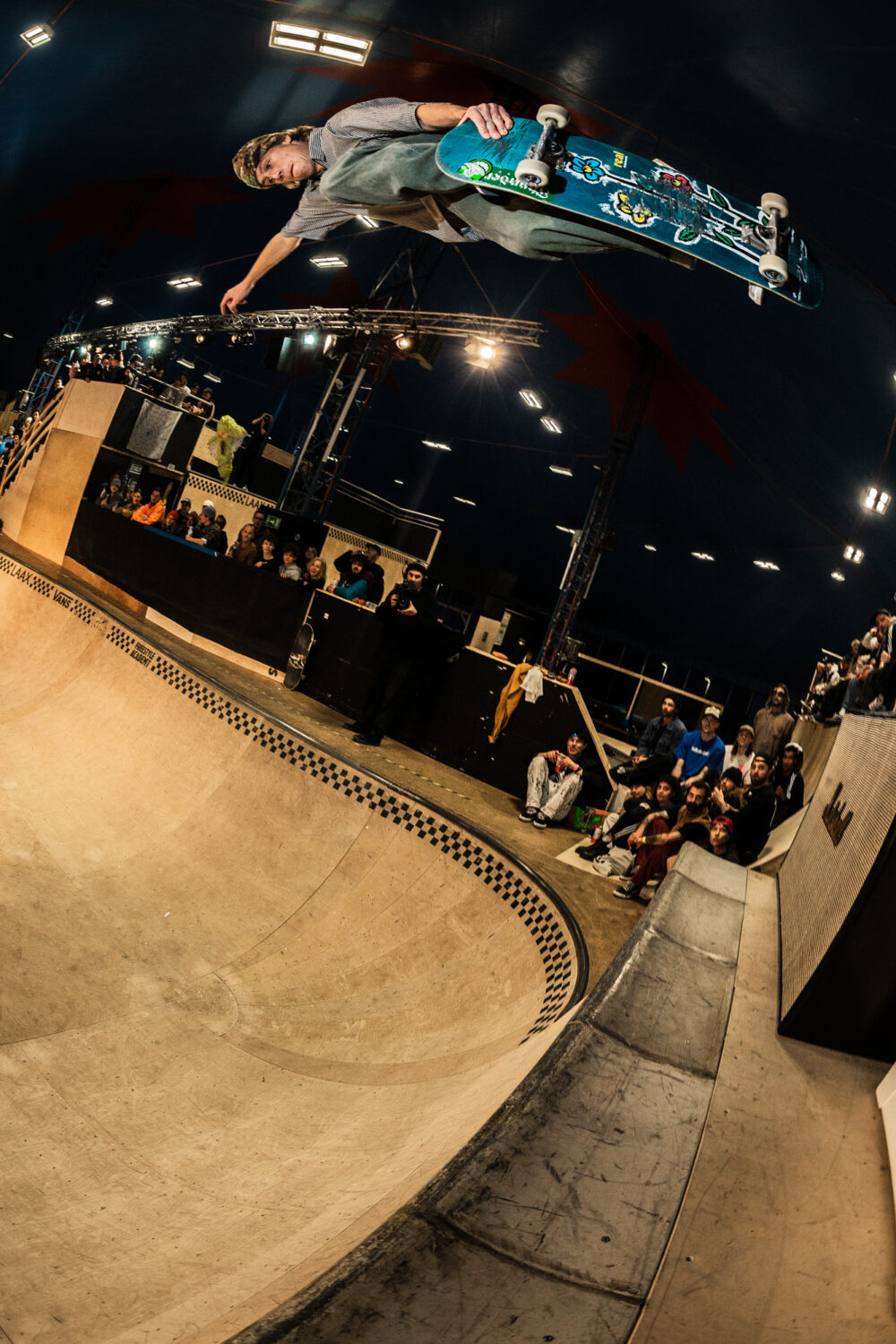 For me it was such a refreshing feeling to be at an event and see so many people you know through skating who would never go to a (smaller) competition, you know? You used to only see your friends once or twice a year at the big competitions.
I guess events like Copenhagen Open have embraced this: bringing people together not necessarily to compete. With skateboarding becoming so event-based, it's only natural to progress in this direction.

The subculture entered the museum and it is commercialised, and that's really interesting.
To study, from a neutral point, how skateboarding can develop culturally in a region it is not really native to is fascinating. Because up here it is difficult to develop. With global warming, ski resorts are trying to access the summer market and make a 365-day structure to get people in the mountains. Before, they could make enough money purely in the winter season and chill in the summer. Those structures are changing, maybe faster than we think in the next few years. As soon as the glaciers are gone, you know, with such dry winters like we had this year… I think massive changes are ahead, especially in these rural mountain areas.

Skateboarding up here feels different to the rest of Switzerland. There are no street spots and this creates a different kind of skater – they are a lot more transition-orientated. There's a lack of aesthetic architecture – most of the architecture here is either living or functional. There is nothing to gentrify. In the city you have a lot more flat ground to build on and a lot more industrial areas with an abundance of spots.
It's interesting how you've now got an English crew that has begun to gravitate here every year, and as you say, you also have Jimmy and Shea from the States…
This is the best example of how it is growing naturally – friends bring friends and it grows organically. Same with the French and Belgian friends…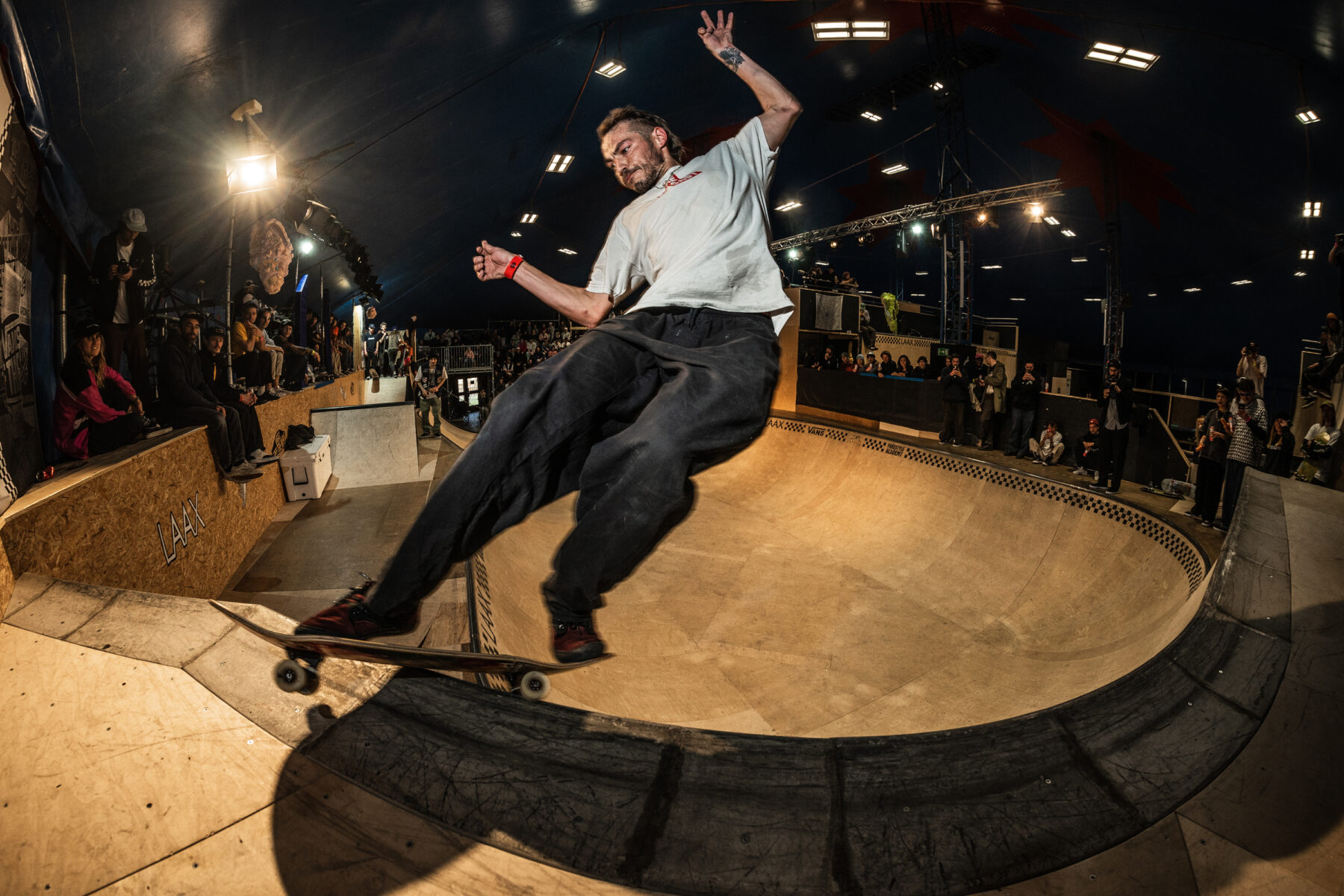 It's growing in a similar way to Vladimir Film Festival in Croatia – it's more of a word of mouth thing, albeit a completely different kind of event. After hearing your friends talking about it non-stop all year, you want to check it for yourself…
I wonder if it will continue to grow. It kind of feels like next year it will change. The bowl will be put into a new space instead of the tent. I wonder what happens next. If we are smart, we can keep the good vibes. A lot of things do come to an end and I'm worried this may be the last edition that feels like such a community. That's my fear, but if they give us another chance to do it, we most definitely will. And I was wrong so many times before…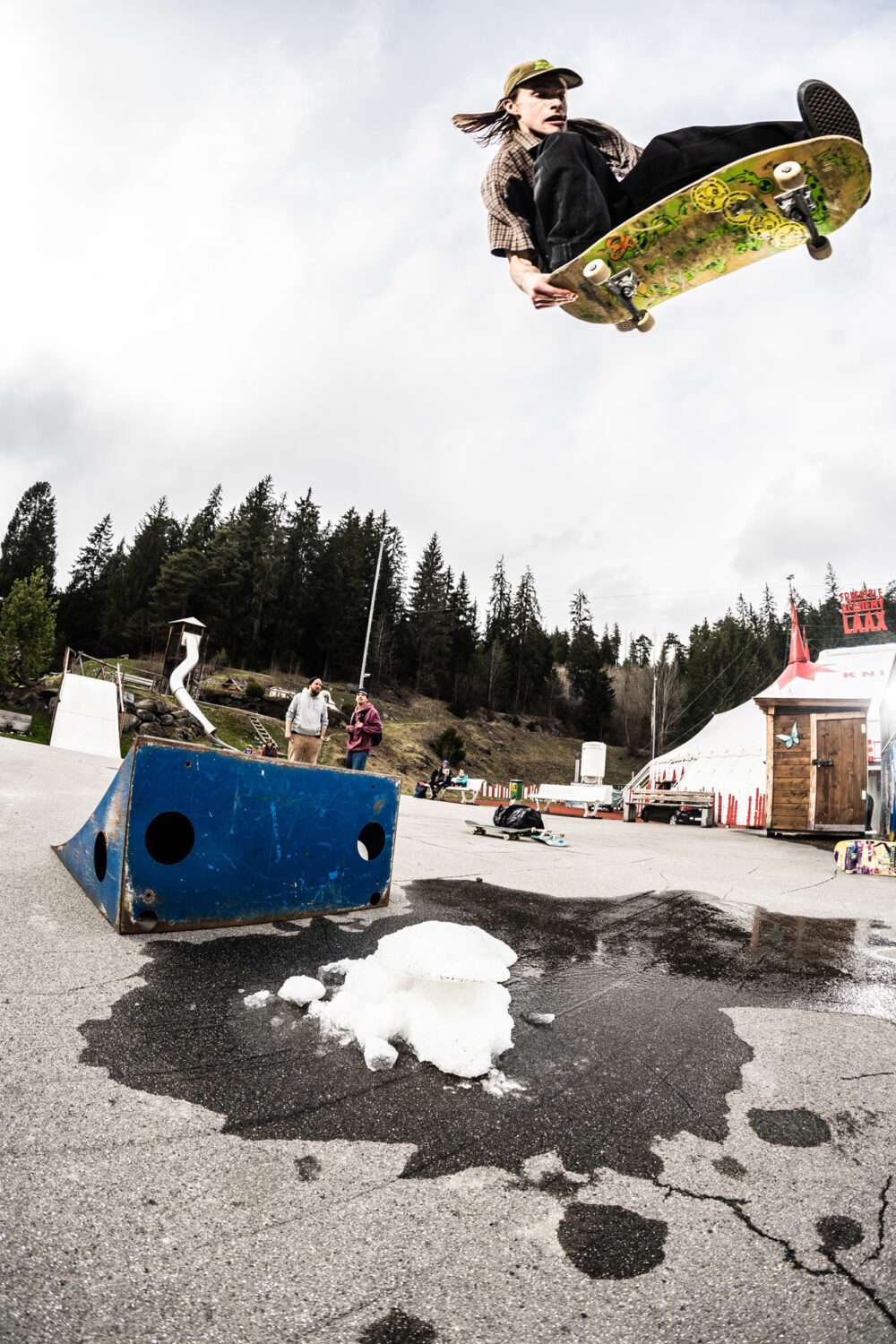 A recap of Team Trouble 2023 by Dave Morgan.
Pocket eggs plentiful and pocket fluff hardly scarce, Team Trouble, Laax's four-wheeled circus,
definitely erupted last weekend, bringing the quaint Swiss resort to a seasonal close in a spectacularly chaotic way.
I'm writing this on my phone, sat on a train home to Berlin nursing what I can only assume will be a several day hangover – not only from 'Liquid Yoga' as French called it, and 'Schlangerkopf' Gin-ger (thanks Claudia), but also a hangover from human interaction and visually stimulating experiences so special they may still take weeks to fully process.

This year's event began with 18 teams – nearly 100 skaters from across the continent and some even further afield all conjoining into a joyful bedlam of creativity. Team Trouble founder and official ringmaster of the event Cedi Romanens was also getting stuck in with his team, all aptly dressed as clowns, skating underneath the big top tent that currently houses the bowl. The first day's antics resulted in a select number of teams qualifying for Saturday's quarter-finals, but no sadness was felt by those who didn't make the cut, as this really didn't feel anything like a competition. A special shout out to Leandra Müller and her full-female crew The Dudettes, who killed it and definitely gave the boys a run for their money. Heal up mate!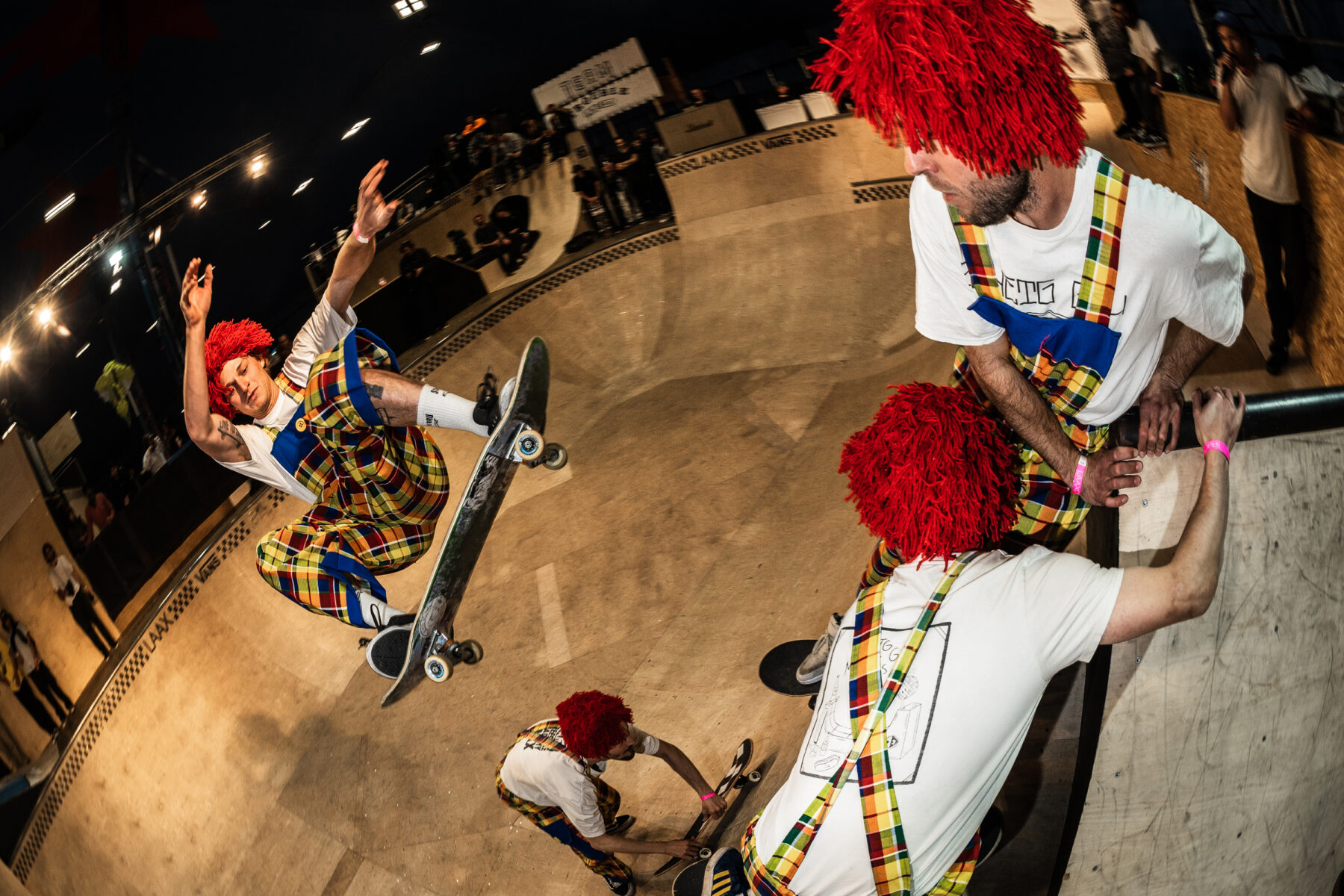 Friday came with best tricks on everything. From a precariously balanced Yeti cooler atop the extension, to the quite frankly ridiculous Doorway to Hell session from the bowl into the vert ramp, the latter arriving after what can only be described as a truly biblical vert session. Shea Donavan, Ben Broyd and co began boosting, however it was pretty clear the room was here to witness the mythical human Jimmy Wilkins, or rather 'Jiggly Wilkinton' as Maité (Steenhoudt) named him. This newfound nickname came shortly after the two shared a very special doubles moment with Jimmy flying over an ecstatic Maité. Dreams really do come true!
One of the judges for the event – Marseille's magician Chloé Bernard – described Jimmy's skating perfectly: "It's like time stops".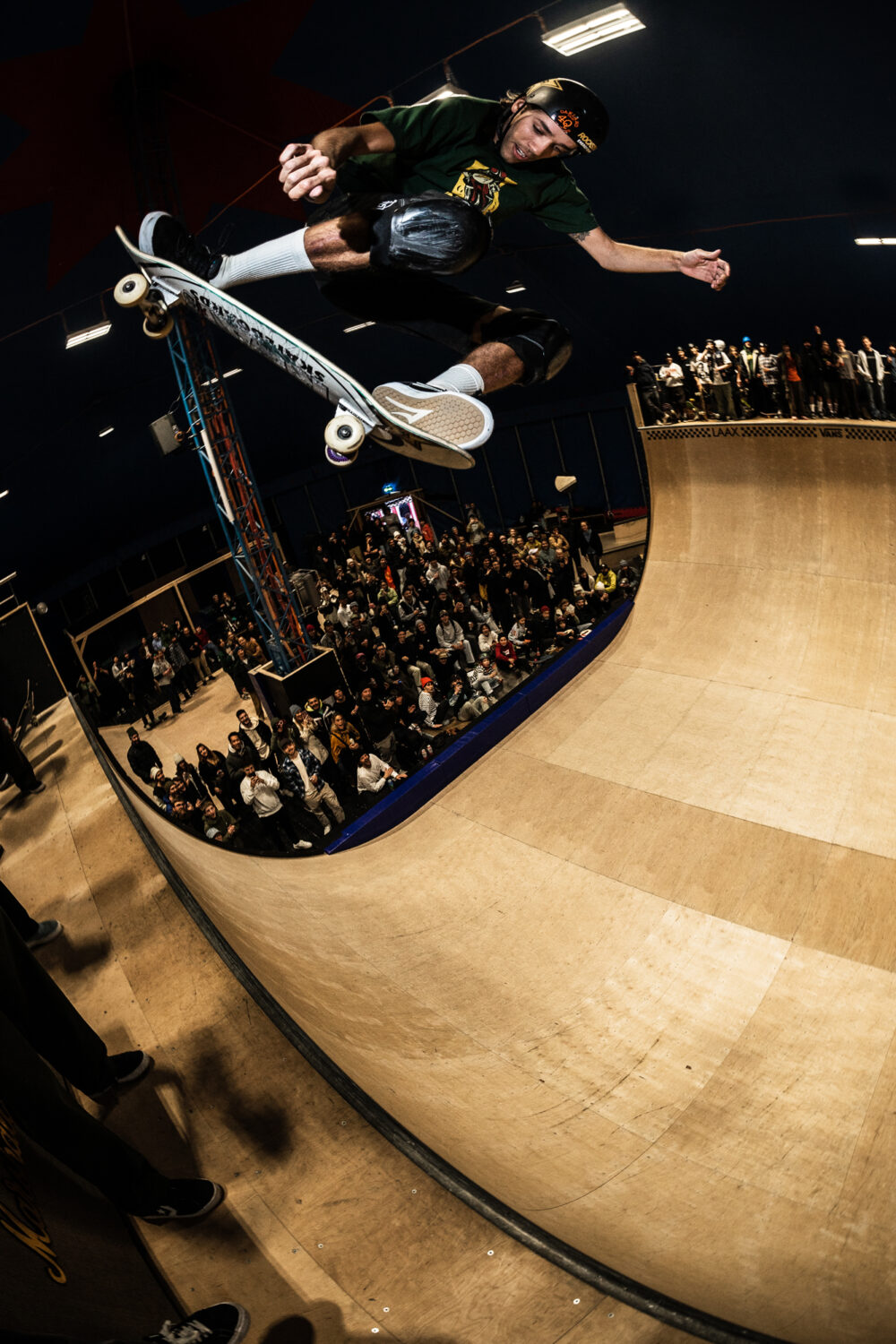 Double trouble was next, which saw skaters attempting their wildest doubles manoeuvres in the bowl again. Naturally, the 110 wizards Alex Hallford and Jordan Thackeray supplied the completely nonsensical goods – Haslam and Daewon would be proud. A special mention to Jason Lijnzaat for an outrageous nosepick on Toon's board, followed by an equally outrageous victory T-shirt focus.

'80s club bangers and a pretty epic punk band filled the night air and Saturday's finals were greeted with somewhat bloodshot eyes and anticipation. Stuart Smith and Sean Nguyen – both stellar humans – combined their best efforts and also their best dress to host the live webcast, interviewing a handful of the participating riders and judges in truly dazzling fashion.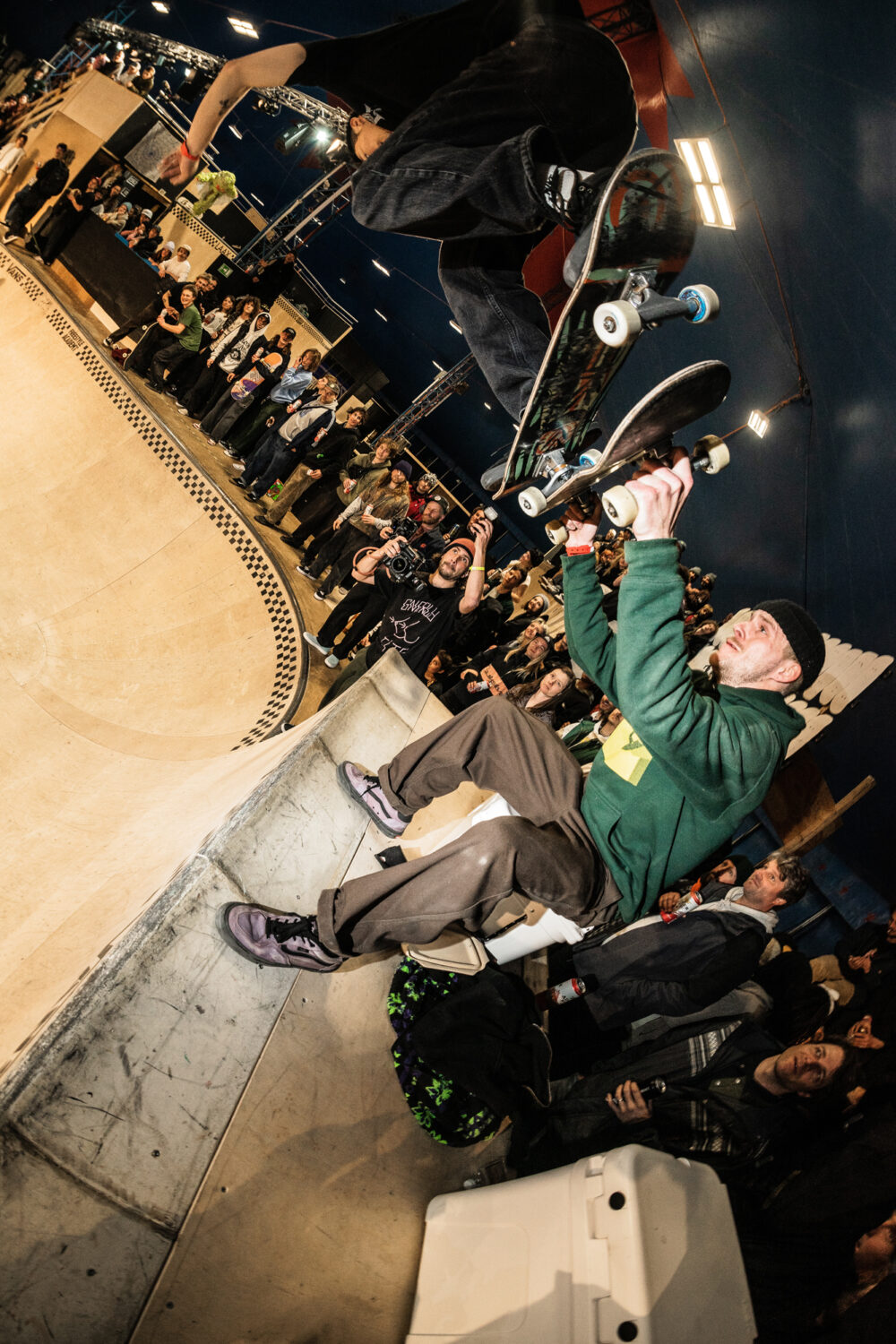 The finals in full swing with near collisions in abundance, the qualifying teams – each consisting of four riders – negotiated their way around the ramp in some sort of chaotic dance macabre. Sox, Dead Dave, Ben Broyd and Dan Tabakin formed Pocket Fluff and were basically play fighting with each other in a fashion Neil Blender would approve of. Robin Bolian and his band of merry Frenchmen, all sporting black metal war paint quite, literally span their way into fourth place, while Shrimp Squad – a concoction of Belgian, Danish, Dutch and Austrian rippers – landed in third after Copenhagen's Bjørn Lillesøe absolutely tanked it around the bowl, jumping on to teammates' boards left, right and centre. George Poole's ability to back noseblunt whatever he wants helped his team CCTV into second, all while looking like they were about to film the next DMODW video. With Ewen Bower off the bench, replacing his earlier substitute Jimmy, Team 110 pulled out all the stops to take the win. First try switch blunts on narrow extensions, combined with Jordan and Alex's typically ridiculous tomfoolery and Jordan Lightowler's solid style brought the big top crashing down in an epic culmination. I'll add that Swiss legend Oli Buergin's tow-in switch frontside rock atop the beer-soaked extension after the celebrations cemented just how incredible the calibre of skateboarding was.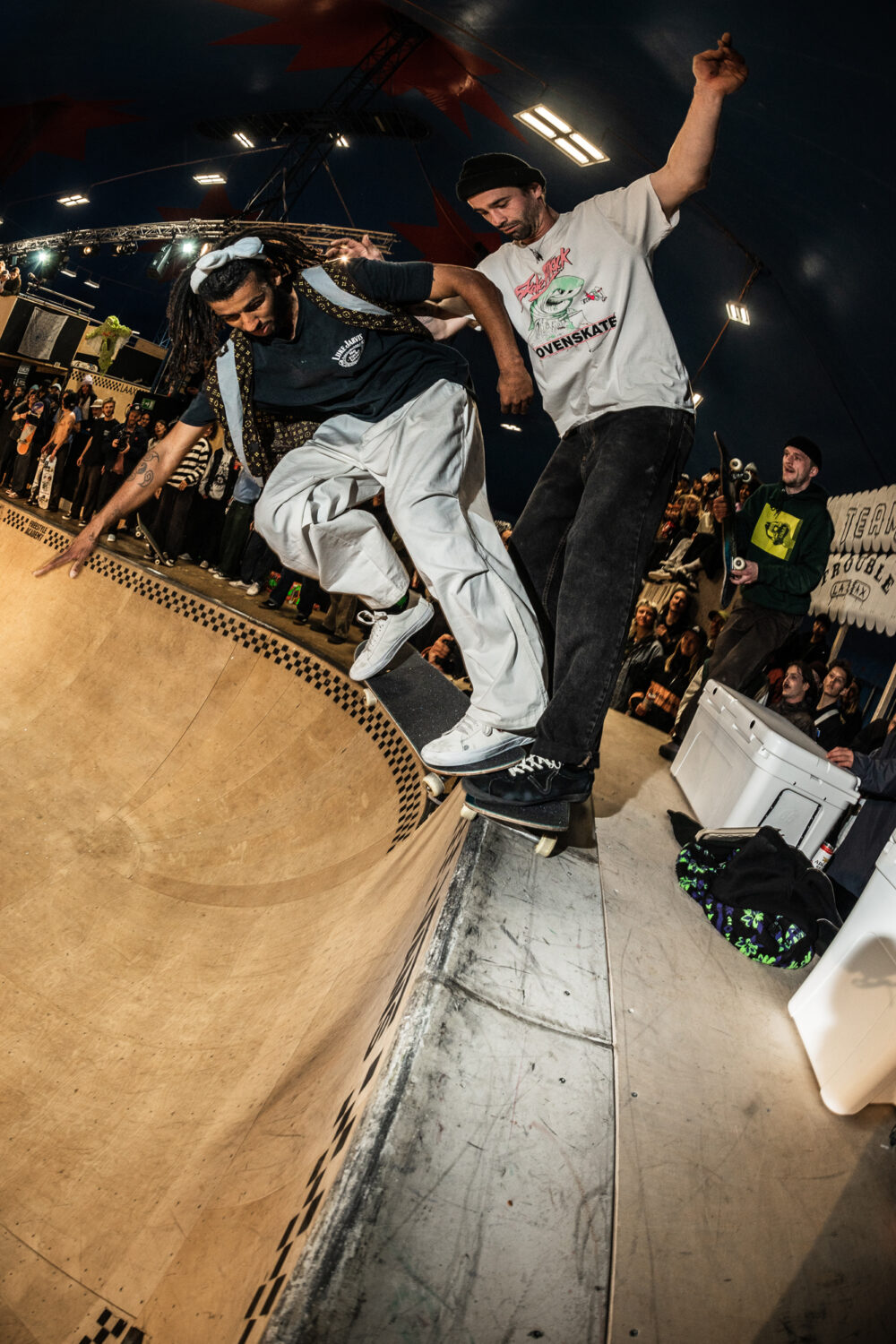 I don't think I've seen so many absurd tricks landed in such quick succession. I tip my cap to the judges for managing to keep up with not just the winning crew, but every crew that skated throughout the weekend. I think it's fair to say that you probably won't come across another skateboarding event like Team Trouble – the beauty of bringing people together to simply skate, share love and have a bloody good time doing it… Did I mention it's in a ski resort too?

Thanks to Alan, Cedi, Livio (Gritti), Stu, Sean and everyone else that pushes to keep skateboarding and events like this still burning.

Until next year!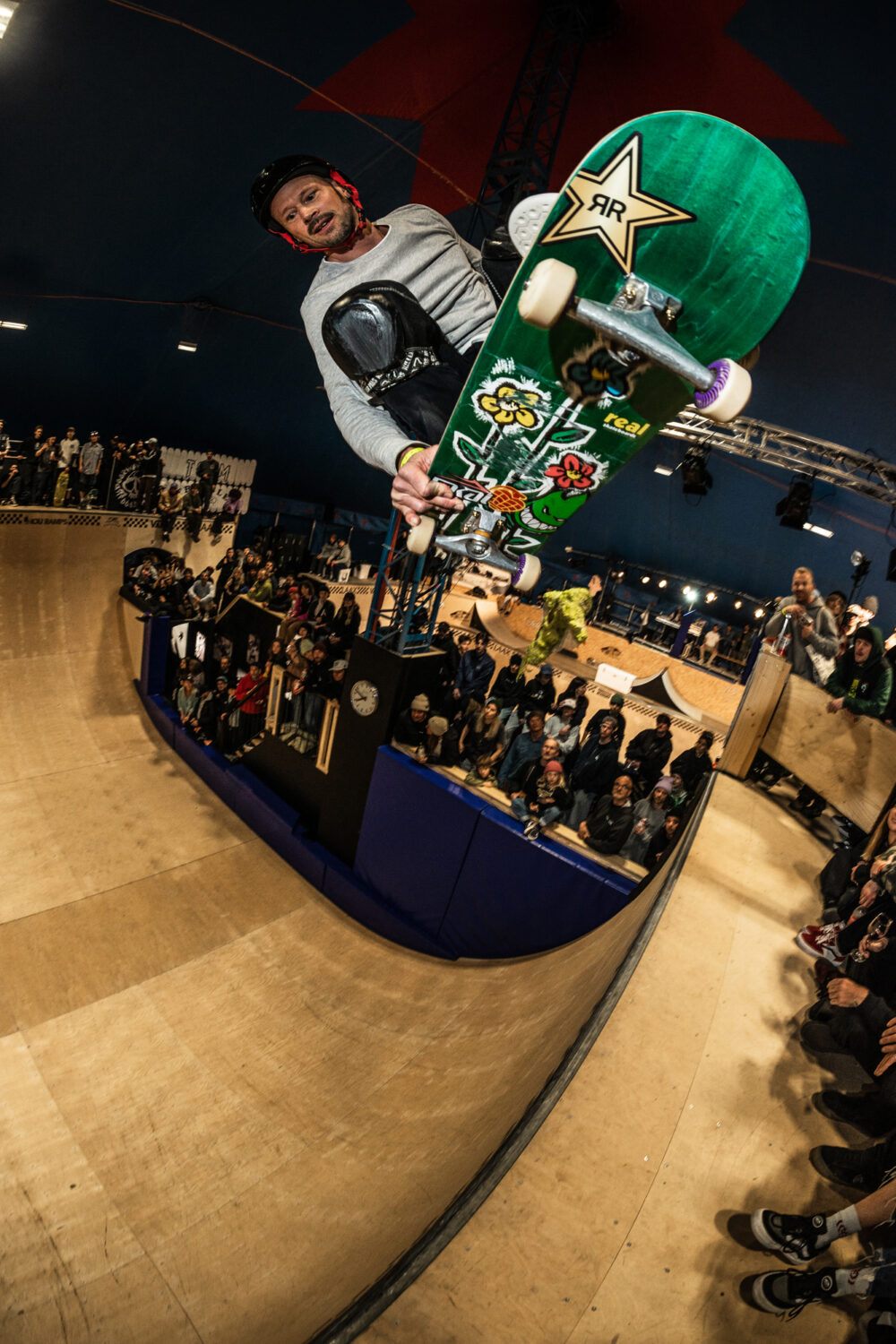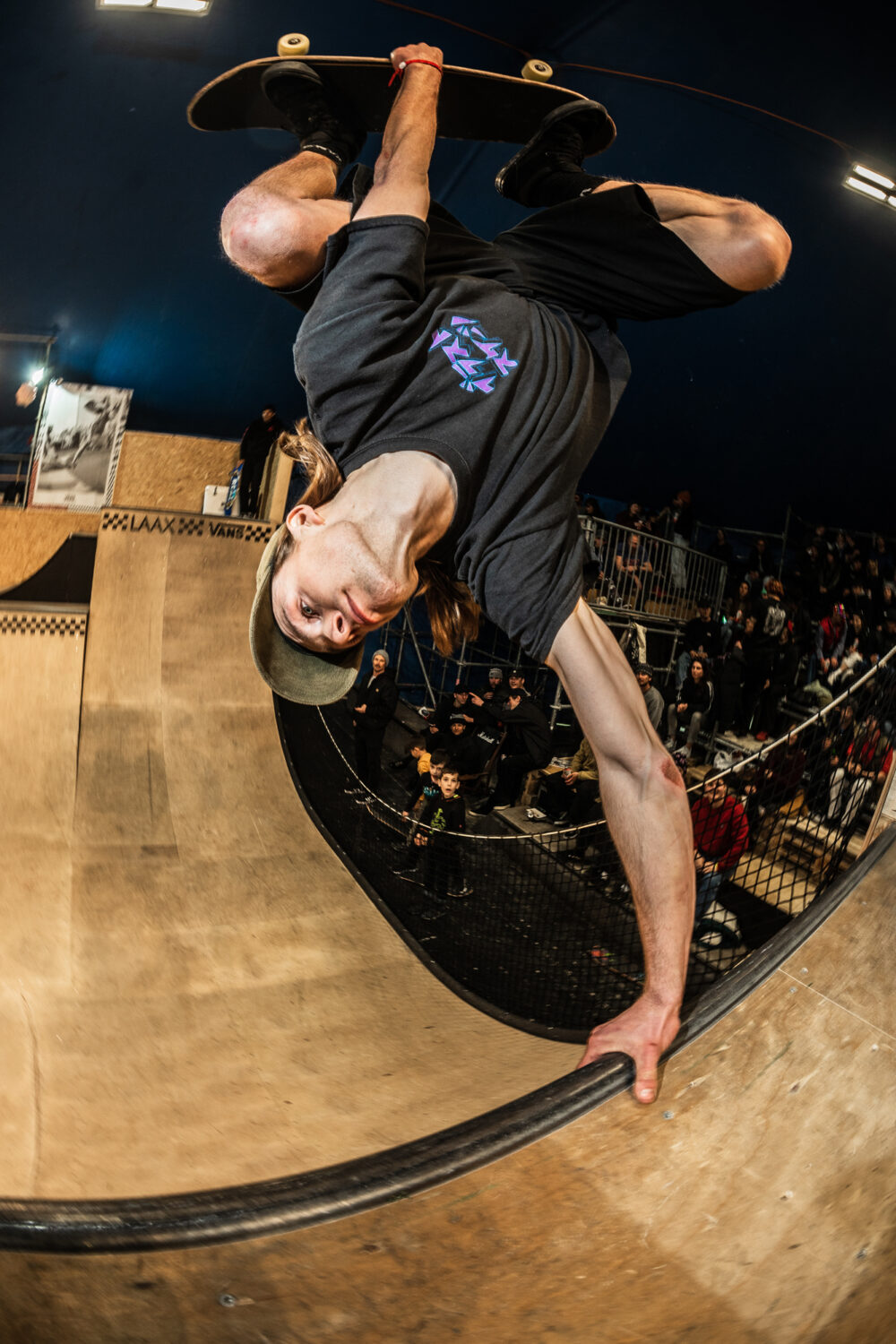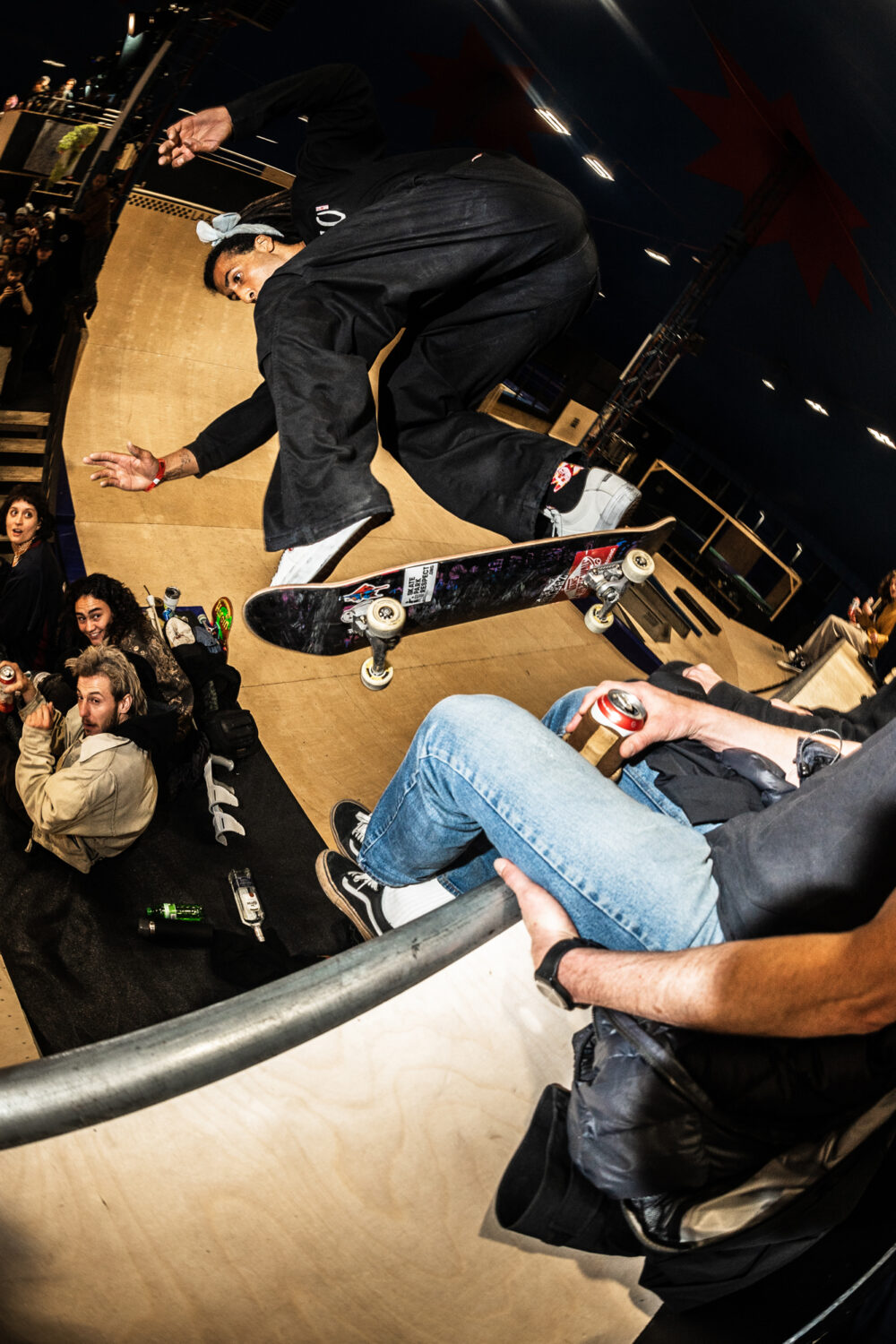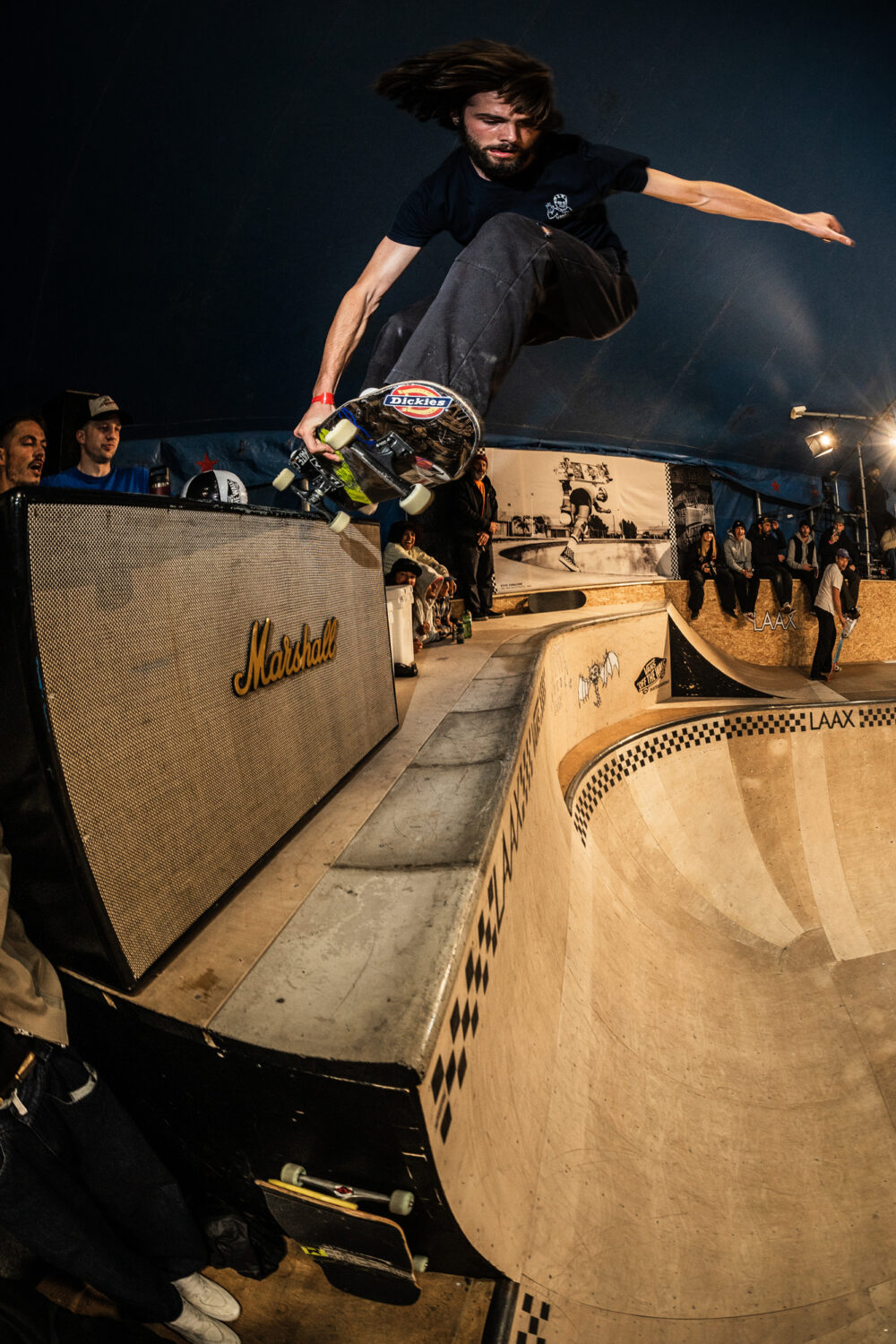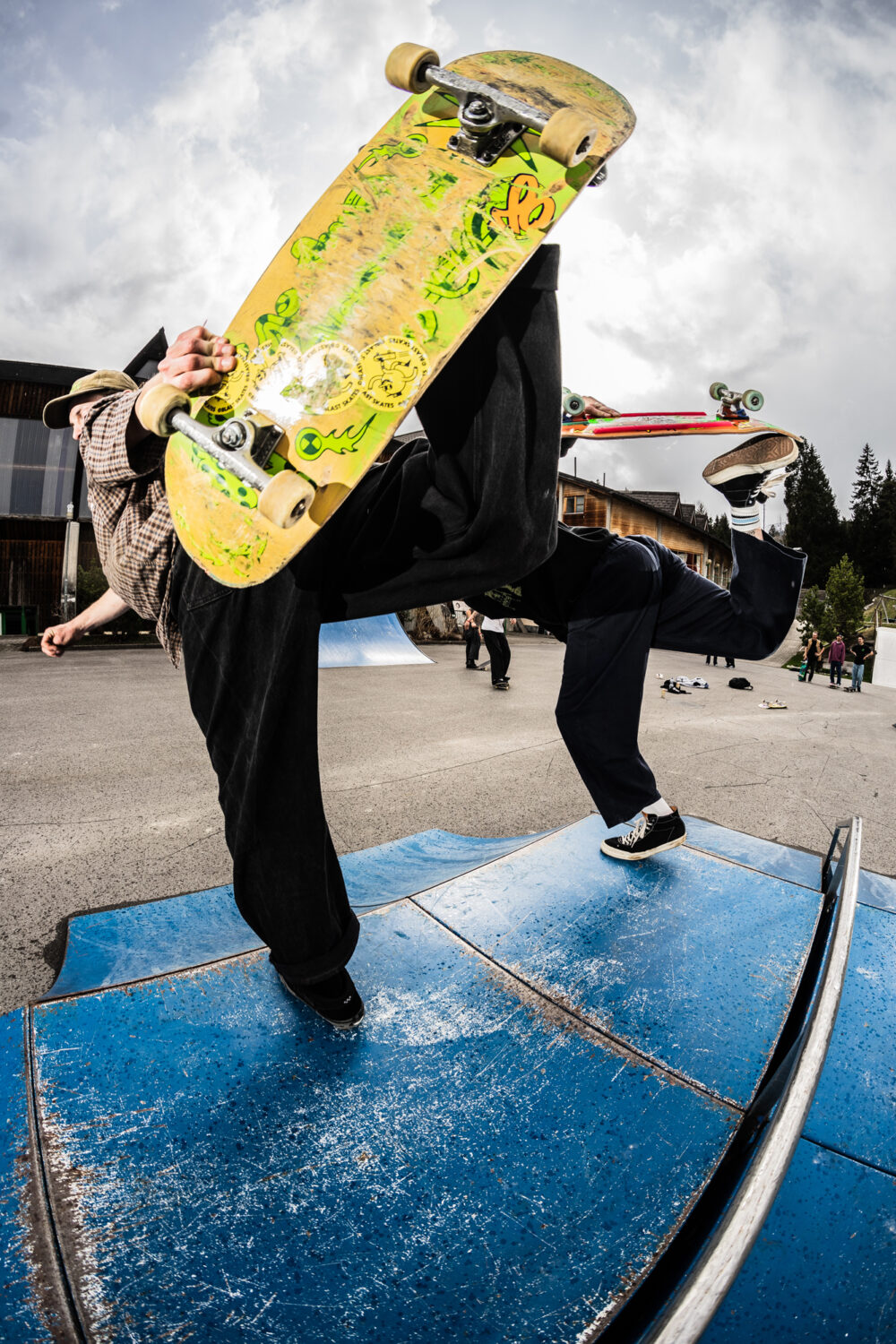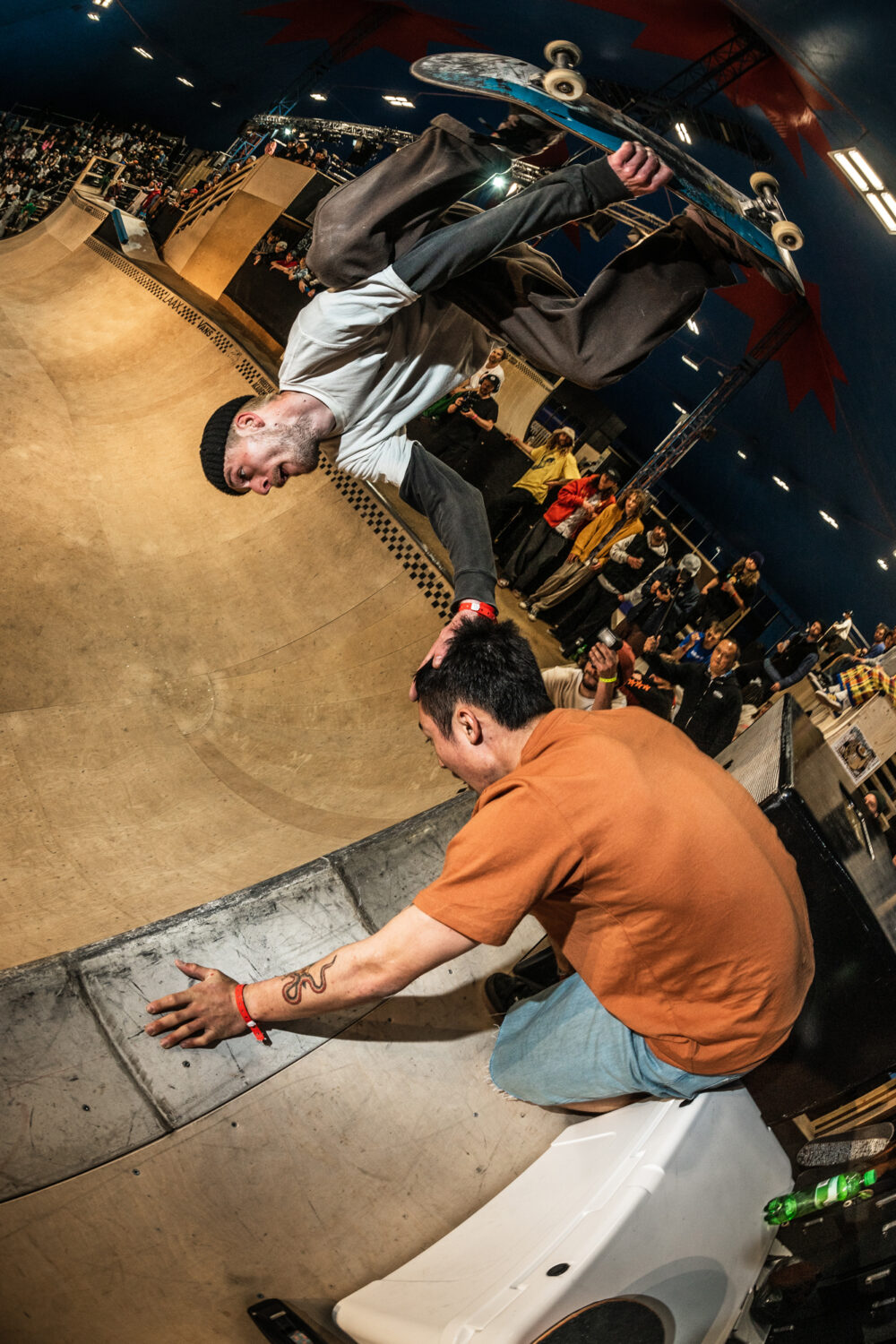 Watch the official Team Trouble 2023 edit here.