The New Normal – The National Skateboard Co. in the Midlands and the north
18.12.2020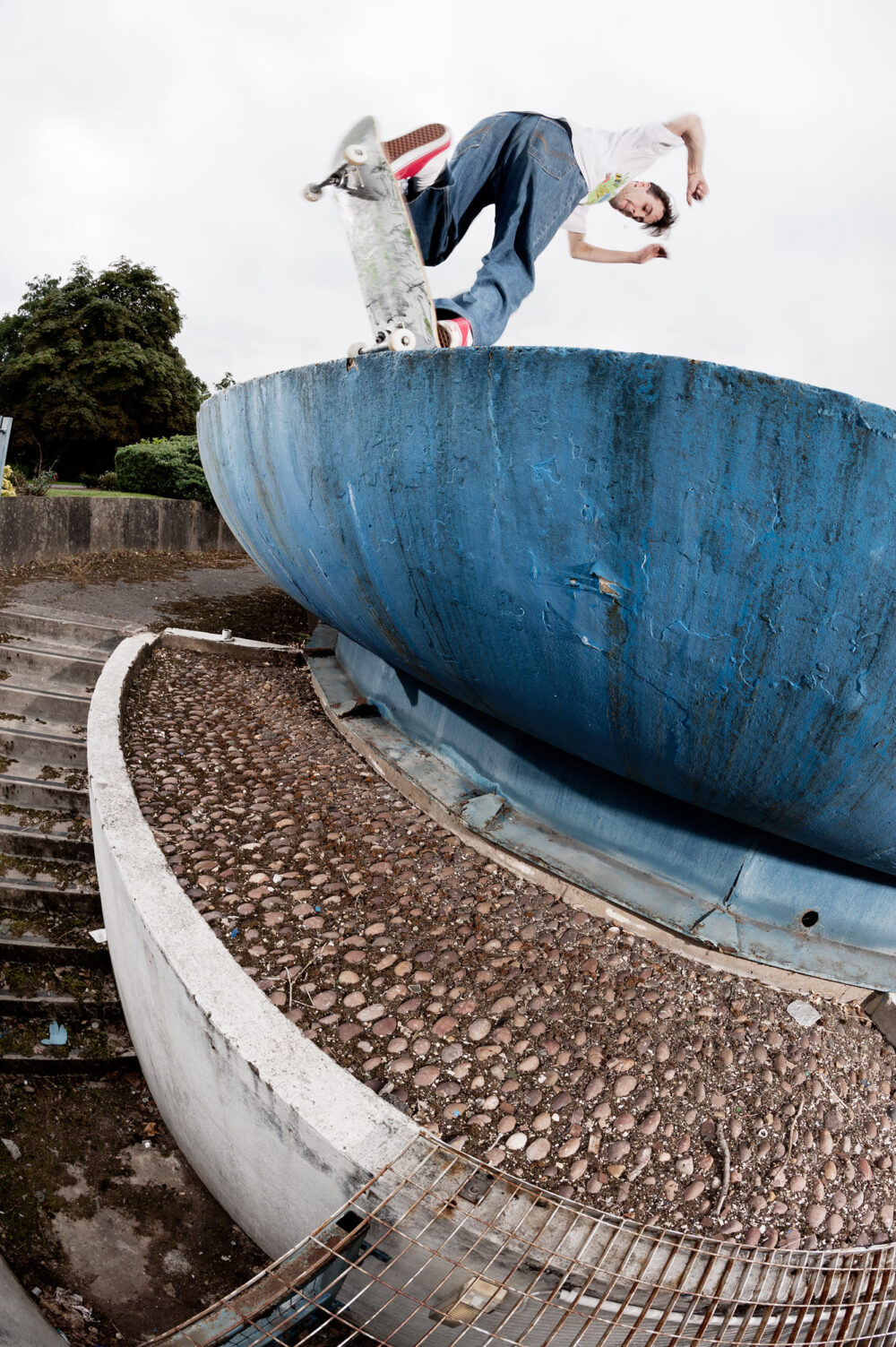 Photography & words: Kingsford
Watch MMXX, the new National promo, here.
You look like you need a good bible bashing
I was meant to be going to Poland with The National in April, to visit Michał Juraś. Obviously coronavirus made that impossible. As life slowly eased back to some form of normality in the summer, I suggested a UK trip as an alternative. In theory, we could have travelled to Poland or many other European destinations, but the alarming rate at which our government was adding countries to its quarantine list meant that staying in the UK was a safer option.
So we got a van, booked some Airbnbs and set off on a whistle-stop tour of the Midlands and northern England. In six days we visited Coventry, Nottingham, Sheffield, Manchester, Stockport, Liverpool and Wirral. For those of us old enough to have taken part, this felt a lot like a Big Push. Living in London, and constantly travelling between European cities and further afield, it's easy to forget that the UK has so many towns and cities with strong scenes and abundant spots.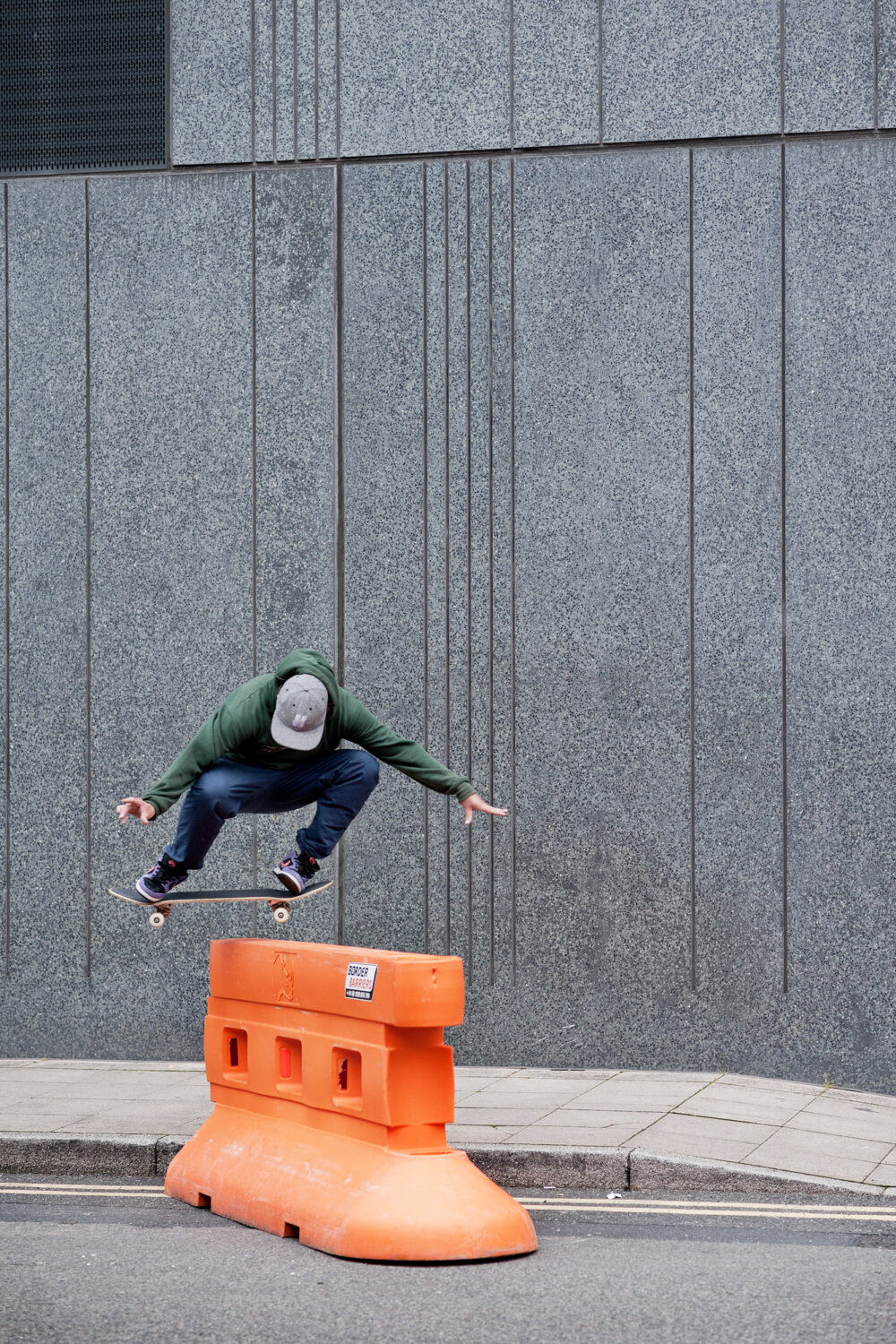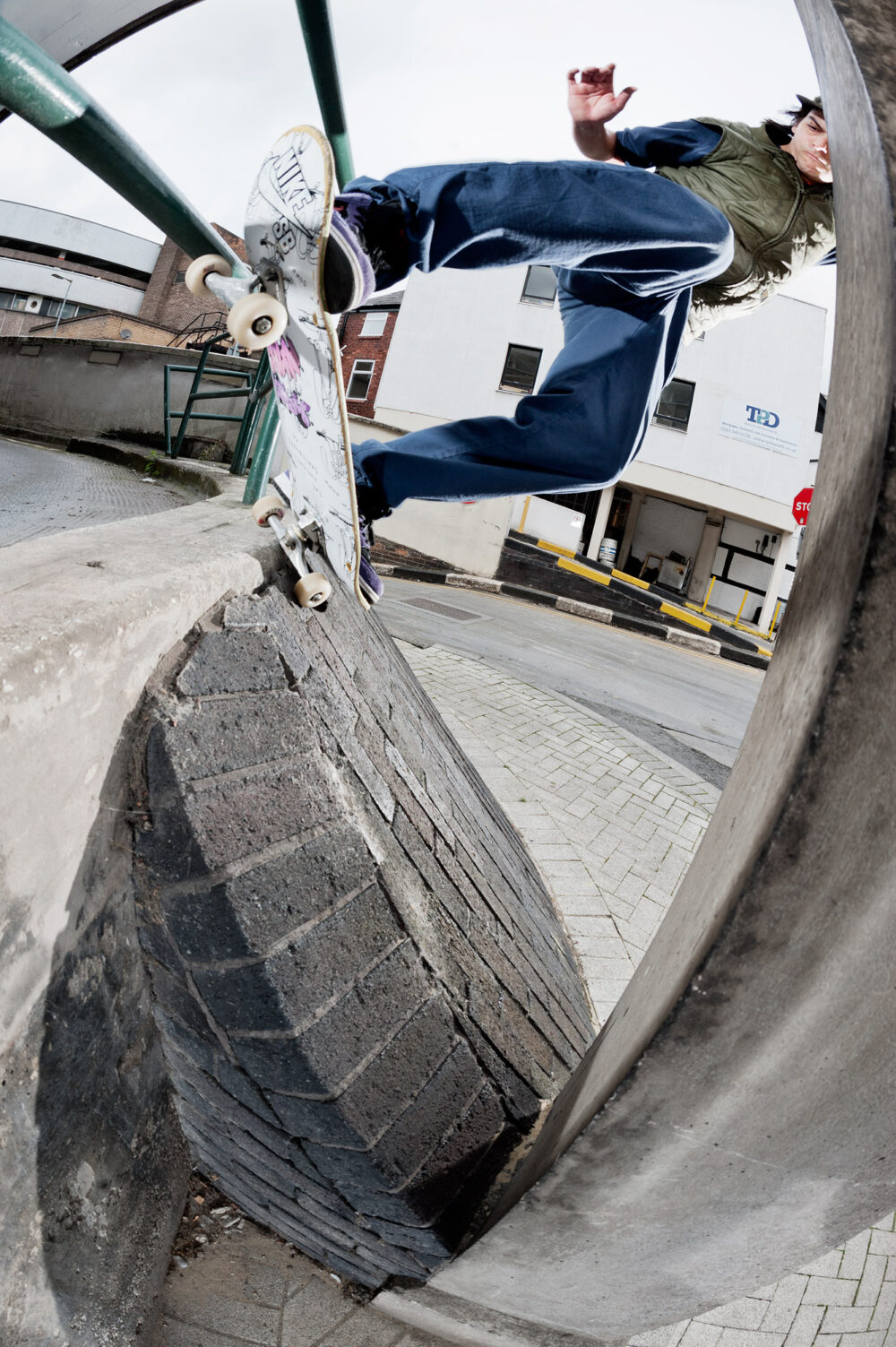 Everyone had experienced the pandemic and lockdown differently. Smithy worked as a plumber on building sites throughout. Dan spent most of lockdown with his fiancée in New York, however his plans to move there and work at a law firm were cut short by Trump's suspension of work visas. Now he's back in Essex. Tom was back managing the Palace shop after four months of furlough. Joe, unsurprisingly, had almost finished a new part (in addition to his Vague lockdown part). His cameraman friend Sean Lomax had no work so was free to film most days. Rye and Dave seemed to have enjoyed quite idyllic lockdowns, spending time with family and skating with their kids every day. Some people gave up drinking for lockdown, some drank a lot more than usual. No one mentioned losing relatives or jobs.
It felt good to be out on the road again after so long, but things weren't the same. City centres were eerily empty, many businesses were still closed, or closed for good. Getting dinner was difficult, with many restaurants choosing to close up for the night at random times and almost all requiring you to download an app and order through your phone, impossible if you only have a burner like Tommy. Airbnbs cancelled arbitrarily and people seemed to be living in Travelodges, partying in the carparks at night. Contrary to anecdotal reports, empty offices did not mean lax security. In fact it felt like they had nothing else to do but move us on. In Sheffield one guard followed us around all day, at one point driving up onto the pavement and reversing at speed towards Tommy before screeching to a halt in front of the spot, skate-stopping it with his car.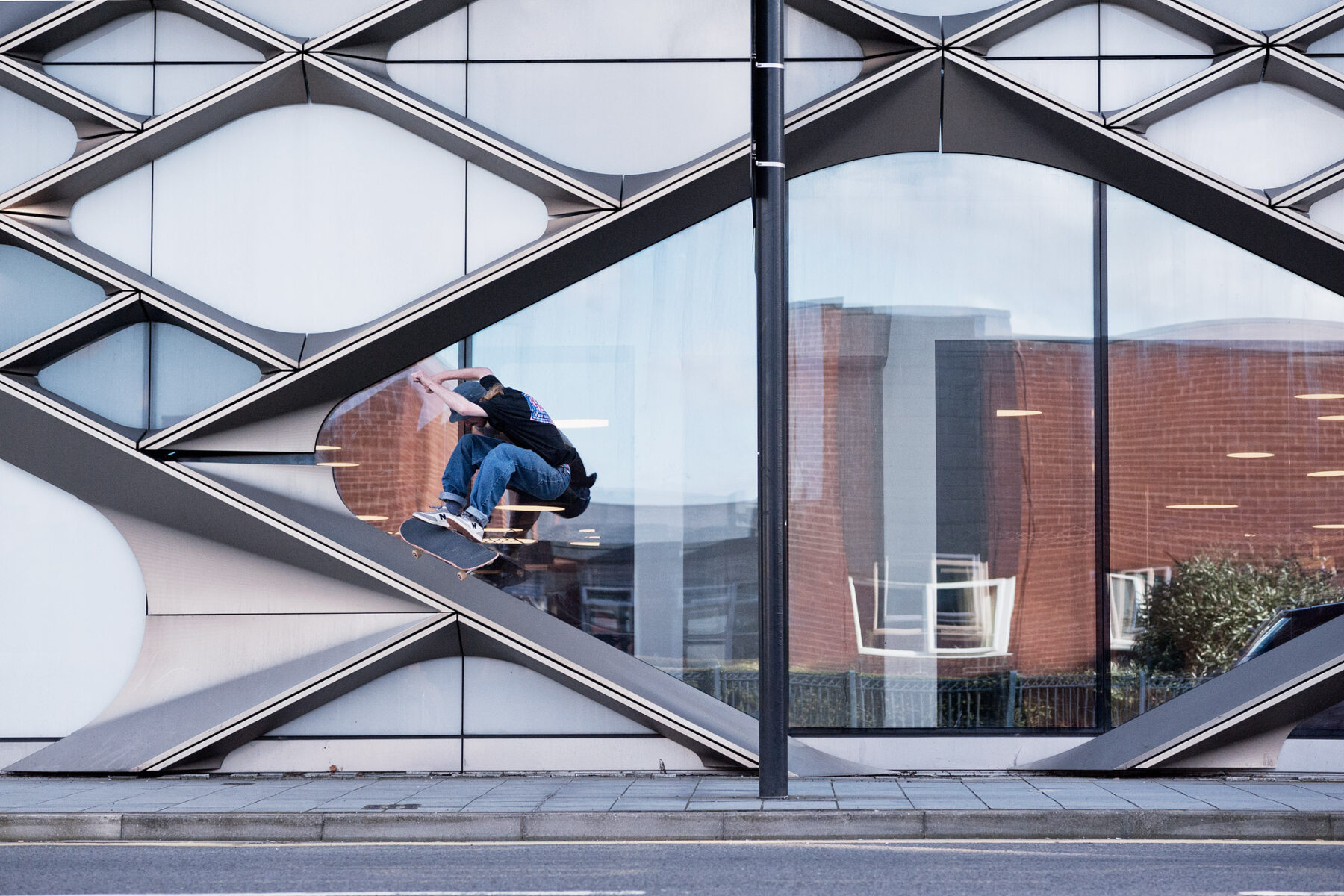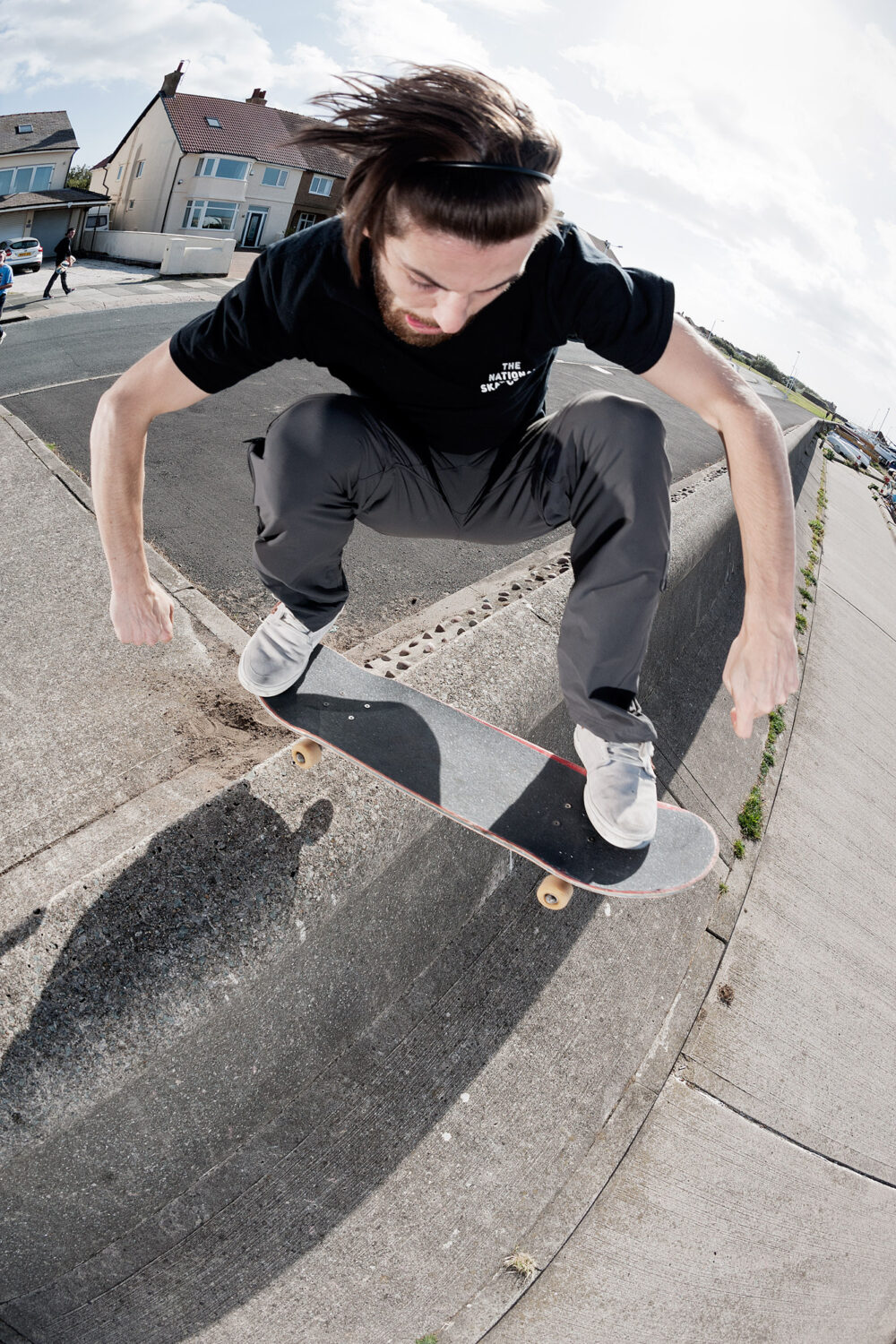 In a scene very much in keeping with these apocalyptic times a lone teenager preached from his bible on a grey, windy evening in Manchester, his words ignored by all except us. "You look like you need a good bible bashing", he said to Tommy, before reading out passages denouncing vice (alcohol) as we sat nearby, drinking cans of beer waiting for Neil to land his trick. The street beer scene was alive and well in Manchester. After our encounter with the young preacher, we met the Note crew and posted up on a side street, drinking beers and cheering Ben Grove on as he battled a kickflip over a barrier, Oasis pumping out of the portable speaker. A cheaper and safer alternative to the pub, although as winter nights close in, I'm sure this option will lose its appeal.
One positive to come out of the pandemic is a massive uptake of skateboarding, which we saw first-hand as we travelled across the country. Skateboarders were everywhere, especially beginners and especially girls and women, which was great to see. Andy Horsely (ex-photo editor / designer at Sidewalk), who we met in Nottingham where he now works for Games Workshop, described a similar boom in his industry. According to Andy, fantasy gaming and skateboarding have a lot in common – both are niche activities attracting geeks and both are loved and worshipped the same way.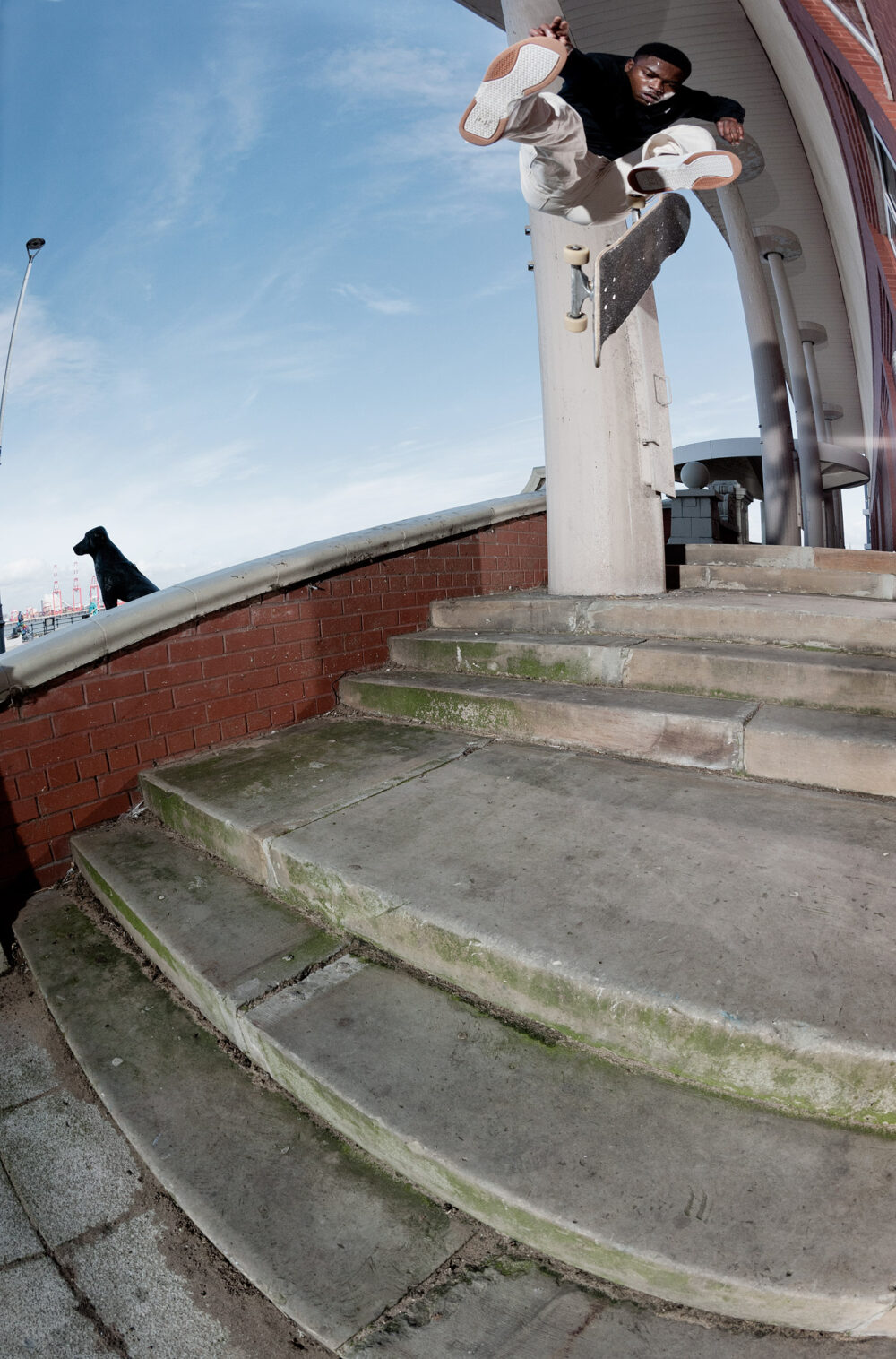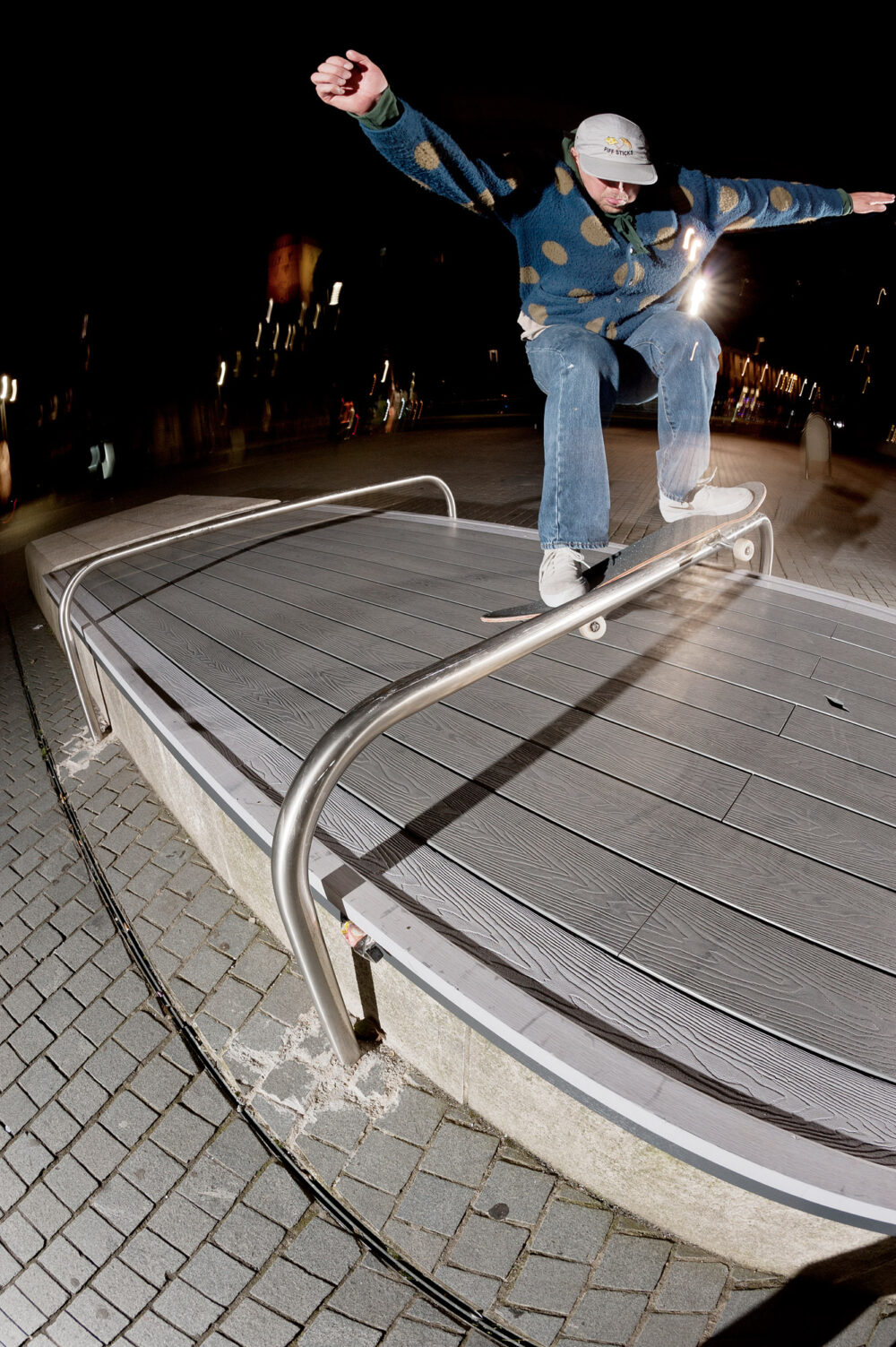 There was a lot of talk about the hardware drought as we visited skate shops around the country, an unfortunate side effect of so many people taking up, or returning to skateboarding during lockdown. The National, like many other board brands, has found it hard to get boards made since the pandemic hit. Because of a backlog at the bigger wood shops in China and Mexico caused by closure during lockdowns and compounded by the huge increase in demand, many brands are switching to European factories – including HLC in Spain, where The National gets its boards made – meaning they too are struggling to fulfil orders. Hopefully production catches up soon so brands and skate shops can benefit from the surge in popularity.
We didn't make it to Poland to see Michał, but our trip was a success and enjoyed by all. I'm sure at one point or other everyone had wondered whether something like this would be possible again, so to reunite the team and visit friends around the country was special. The New Normal is discussed endlessly in the wider media lately. So is climate change, especially in relation to recent wildfires. Maybe the New Normal for the skateboard industry should be a renewed appreciation of domestic skateboarding. Fewer international flights and more trains or (shared) vans heading up the motorway.