Up: Jamie Platt
22.04.2015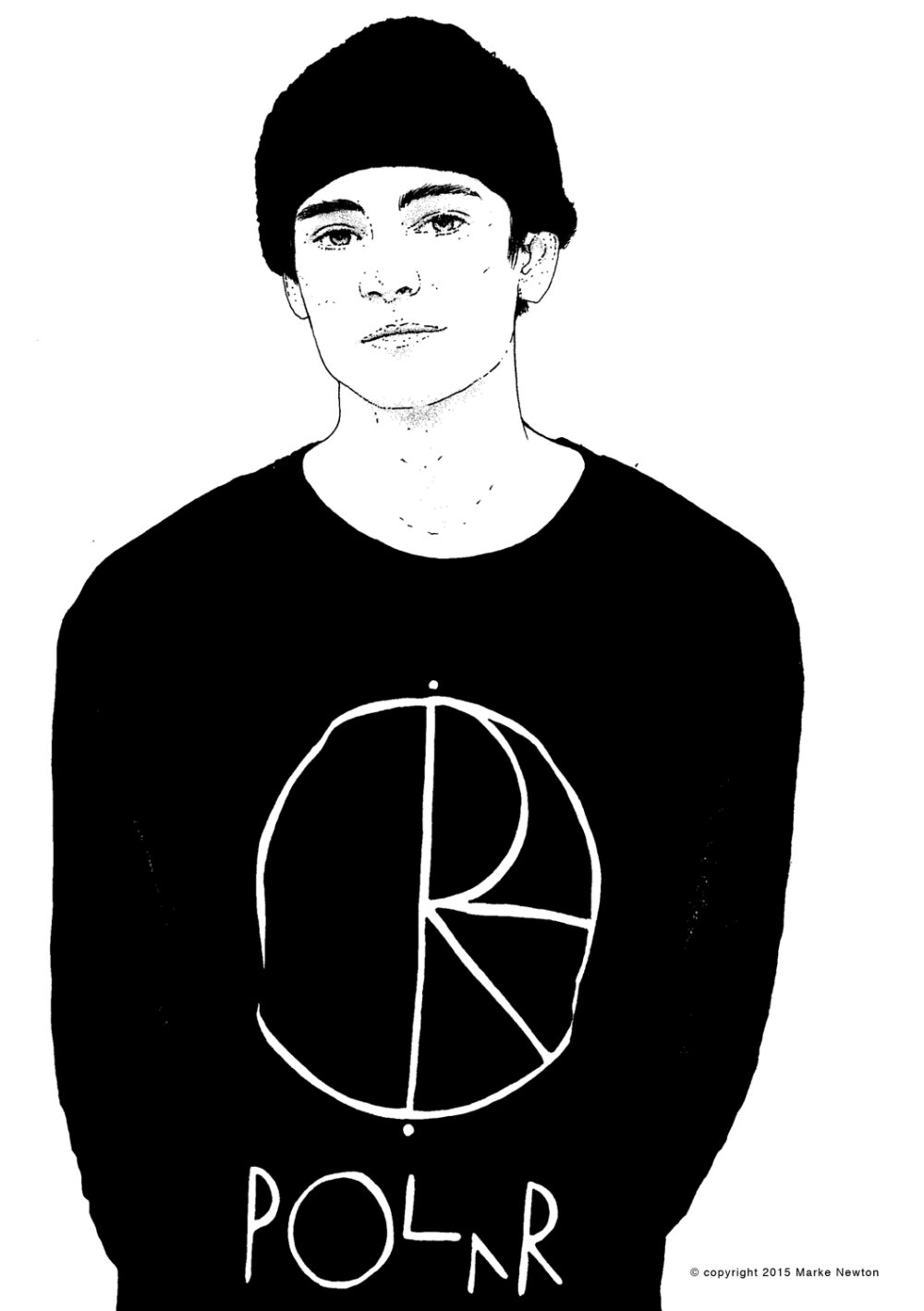 Illustration: Marke Newton
Interview and photgraphy: Henry Kingsford
Who are your sponsors?
Polar Skate Co., Converse, Consortium, Ace Trucks and Alike Company.
You're from Bournemouth and still live there. Tell us about the town.
It has lots of pensioners and lots of recovering heroin addicts, so there's just old people and smack fiends everywhere, but then at times it's full of lads on stag dos getting drunk all day. People think of Bournemouth as an Ibiza or Magaluf type of place because it has a nice beach and lots of clubs.
What about the skate scene? I remember Asda car park being a hotspot back in 1996 or 1997. What's going on these days?
The scene is actually quite strong considering there aren't that many skaters. People are always skating and generally keen to go and film in the streets. Asda car park is still a hotspot, but it can be gnarly because gypsies have dog fights in there.
Tell us about Consortium and how it supports the local scene.
Consortium has always been a hub for Bournemouth skateboarders. It's the sort of place you can just hang out, watch skate videos and meet everyone before a street mission. A long time ago, Nat (Rendell) – who owns the shop and has a serious fear of heights – climbed a water tower to raise money to help build King's Park, our only skate park. I think that sums up his devotion to the scene.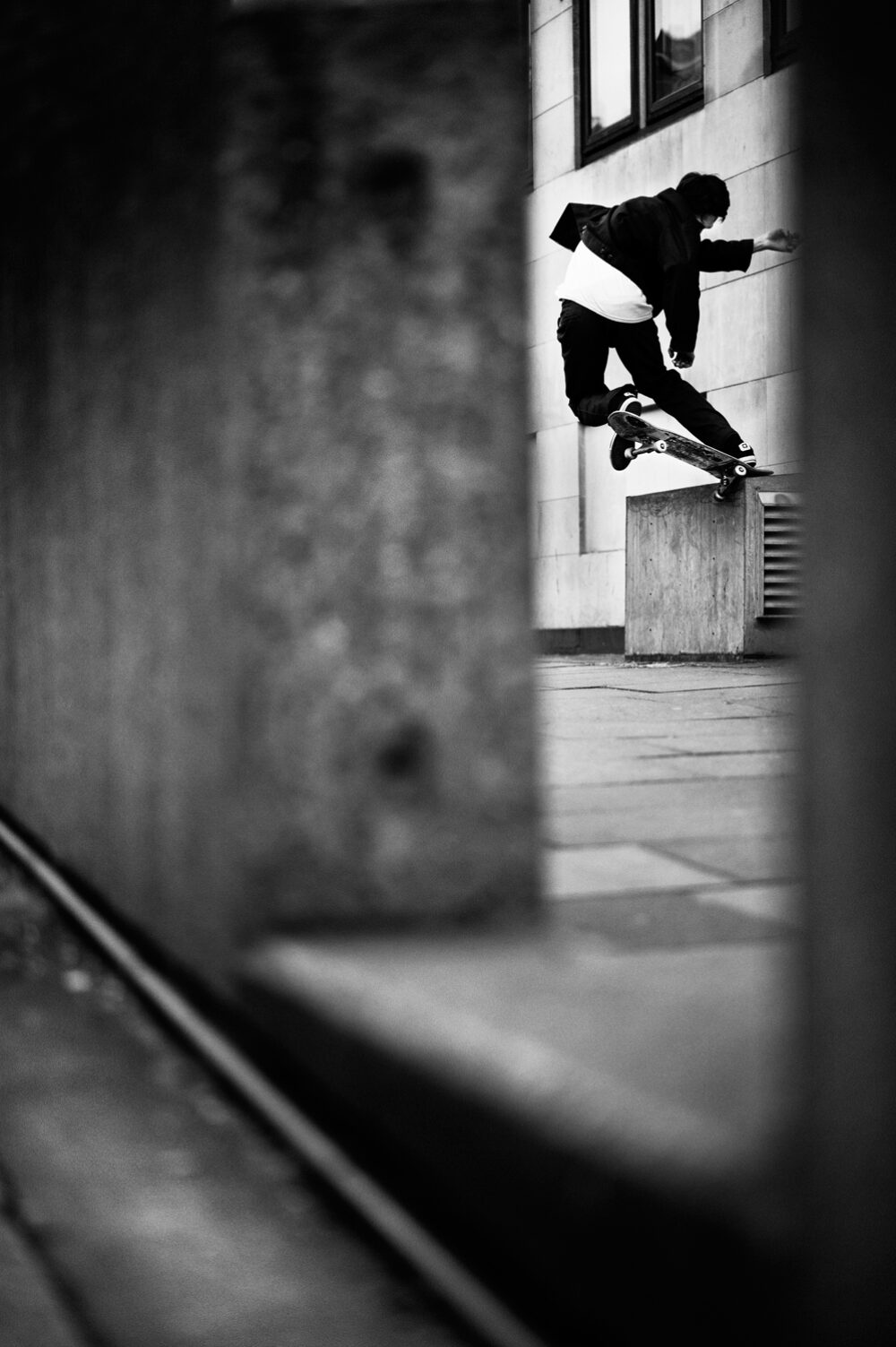 Backside 180 nosegrind revert, Waterloo.
Do you think you'll stay in Bournemouth?
No. It is a nice place to live, but I'm pretty bored of it. I've been planning to move to London for a while.
You're getting Polar boards through Keen Dist., which is a pretty enviable position to be in considering the brand's popularity in the UK. How did this come about?
There was talk between Mike (Halls) at Keen, Nat and the other guys in the shop for a while about me getting boards and I think everyone felt that Polar was the right company. So Nat, Mike, Jerome (Campbell, Polar rider and Converse UK team manager) and Pontus (Alv, Polar owner) had conversations, footage was shown around and they seemed stoked on it.
You showed the full Polar team around Bournemouth during last summer's Surf 'N' Turf tour? How was that experience?
It was a really dope couple of days. Bournemouth doesn't have a lot of spots and what we do have is very crusty, but they were stoked nonetheless. I think Bournemouth definitely fits Polar's outlook on skateboarding.
Who impressed you most on the team?
Probably Aaron (Herrington). Very gnarly.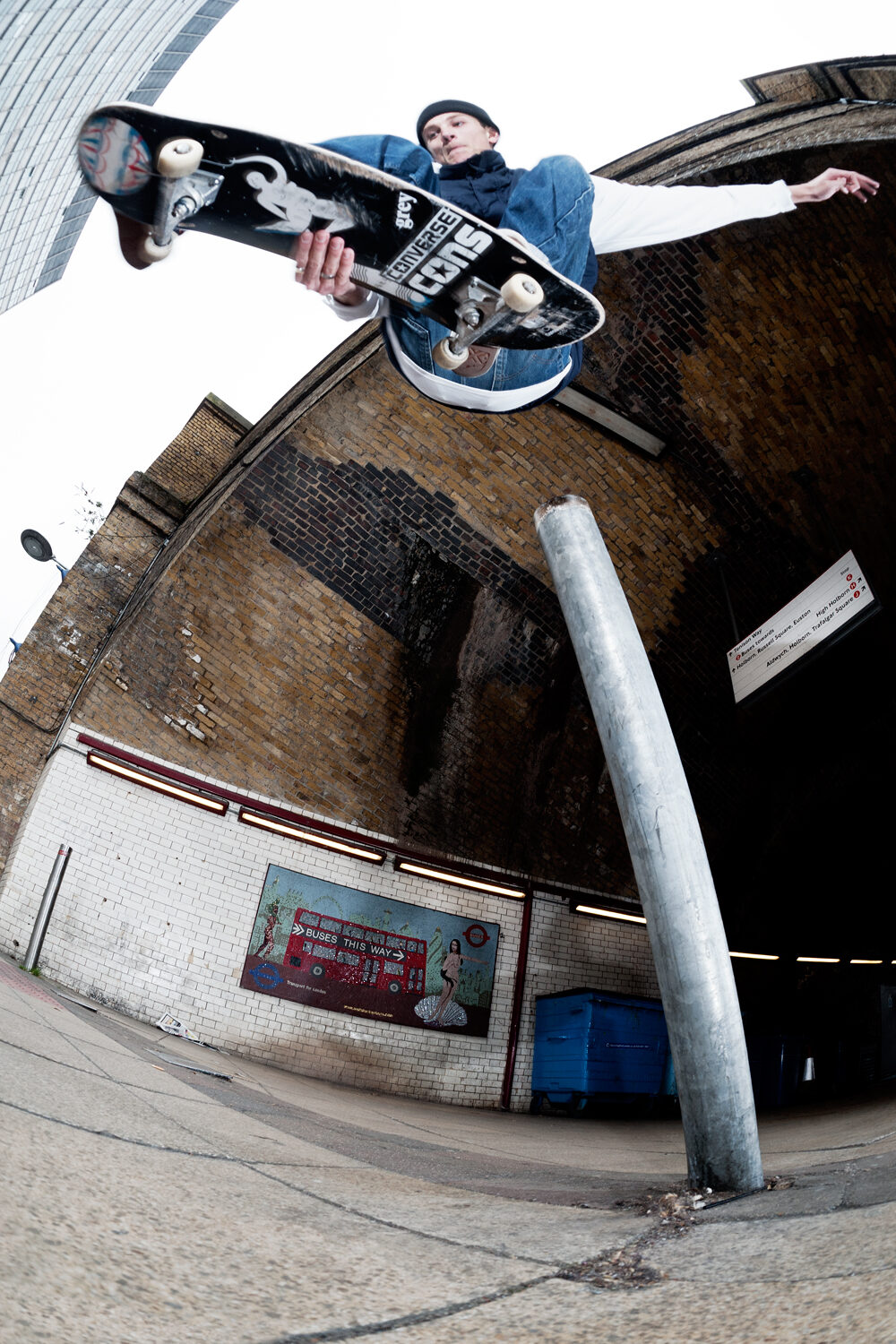 Pole jam melon, Waterloo.
What do you do when you're not skating? Are you studying or working at all?
I got kicked out of my first year of college because I hated sitting inside when it was dry. I always just left midway through my class, so now I'm just helping my dad out occasionally with his delivery service.
Tell us about your Grey video part.
Me and Sirus (F. Gahan) originally started filming the part for the Polar X Consortium collaboration. We got told we had to make a clip in about four days, so we put in some long days and got about three and a half minutes of footage. It was pretty hectic. In the end the clip didn't get used for the collaboration, so Jerome suggested we add to it and release it as a Grey part. I just wanted create a really solid clip that is pleasing to the eye.
Is this your first video part?
Yes.
What skate section or edit gets you most hyped to go skating?
Any Matt Rodriguez footage gets me so hyped to skate. He just has so much style and a dope trick selection.