Up: Jethro Coldwell
11.12.2014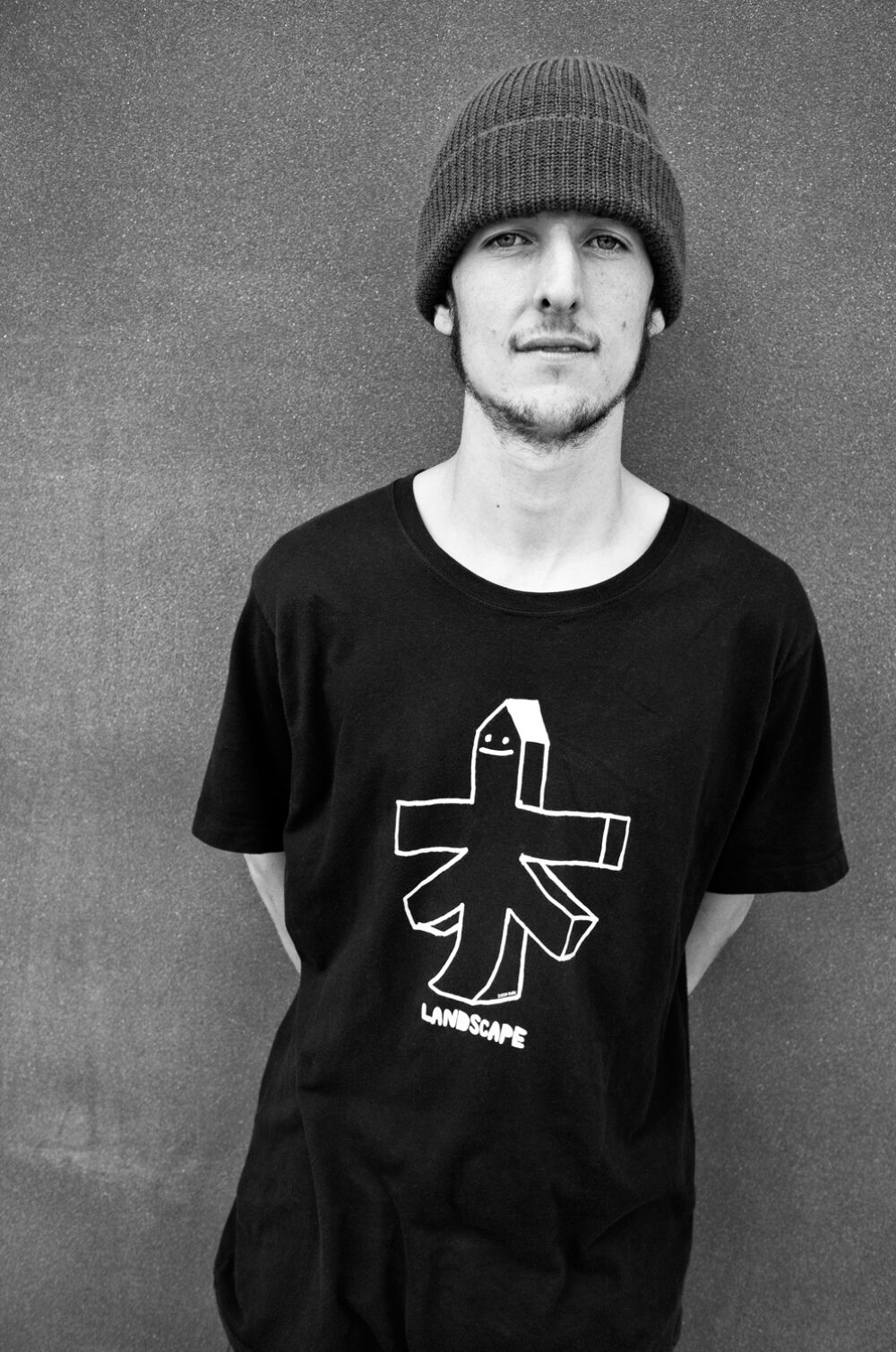 Interview and photography: Henry Kingsford
Who are your sponsors?
Note, Landscape, Lakai and Levi's.
You worked as a joiner for seven years after leaving school. What made you give this up to work at Note skate shop in Manchester?
I was never planning on being a tradesman forever when I trained to be a carpenter. Working in Note was the obvious alternative, really. All my friends work and lurk there, and it's the best way to be around skateboarding as much as possible. It's also the only job that's sympathetic to skateboarders who only want to work when it's raining and might go away on a trip for two weeks with little or no notice. Not many employers would put up with that.
Will you return to your trade or do you hope to make a living from skateboarding?
If I was ever lucky enough to make a living from skateboarding, that'd be rad, but it's good to have a skill that you can go back to. I still do bits of carpentry here and there, but I don't think I'd go back to working on a site again full-time. I'd rather use my practical knowledge to help me live off the land somewhere really far away, not in a city.
You're from Stoke. Why did you choose Manchester to live and pursue skateboarding?
I already knew a few people in Manchester through the older skaters in Stoke. Some of the guys from both cities used to skate Crewe back in the day, so I guess that's where the connection came from. When I started skating Manchester more often, everyone was really welcoming. That made me keen straight away. Also it's so much easier to be productive in a bigger city; there are way more people to skate with and lots more spots to skate.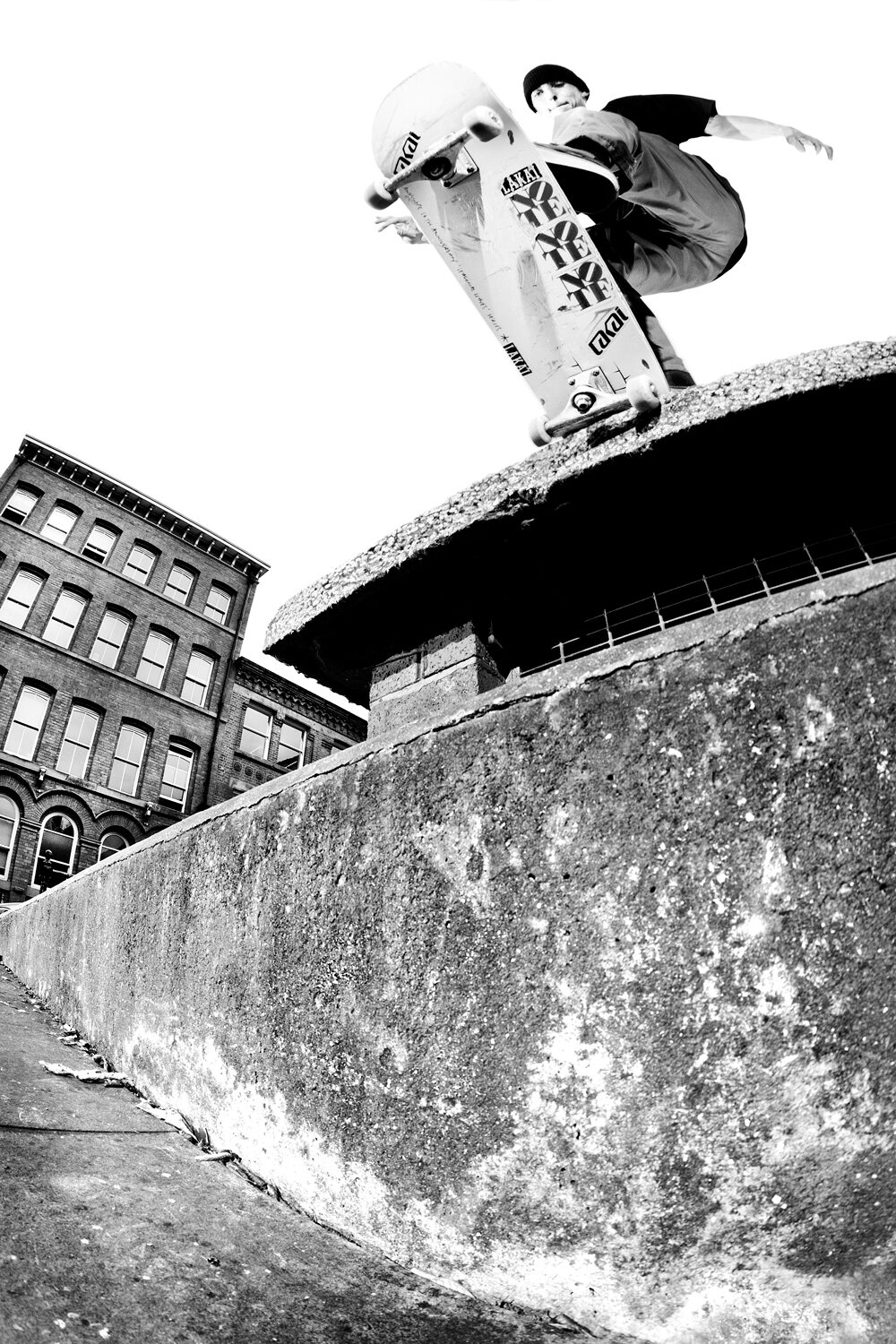 Backside tailslide, Manchester.
Manchester has a reputation for producing lots of videos, and locals like Joe Gavin for putting out lots of video parts. Why is this?
There are about 10 filmers living in the city, which probably has something to do with it. I also think it has a lot to do with the younger crews seeing Joe's video parts and thinking that it's normal to put out an amazing four-minute part every three weeks, so that's what they aim for. Joe has set the precedent for productivity, which is rad, because now there's a city full of super-enthusiastic, incredible skaters. I owe a lot to Joe and think he's a great role model for up-and-coming kids.
Your Landscape welcome part came out not long ago. Are you working on anything else at the moment?
Yes, I'm always working on something. Every time a project finishes, we just start again. It's rad getting a head start on whatever is coming up. I've filmed pretty much a whole new part with Sean Lomax since we finished the Landscape clip. That's for his new video that will be out next year. I'm also filming a part for my friend James Cruickshank's video. He films a lot with the Polar guys, and his video's going to be really sick, so watch out for that.
Who are some up-and-coming skaters people should look out for in Manchester?
Joe Roberts is ridiculously good, just a super-skilled dude who's about 18 and getting better every day. His whole crew kills it. Another guy is Reuben Horvath. He's one of my homies from Stoke but skates Manchester a lot. You might not have heard of him yet, but I can assure you that he's the next big thing. He's such an amazing skater, super-fast, super-loose, super-strong, angry as fuck… an ultimate powerhouse. One more is Dom Henry, but everyone already knows him. He makes all the right choices in skating and has got one of the best styles ever.