Us and Chem
24.07.2017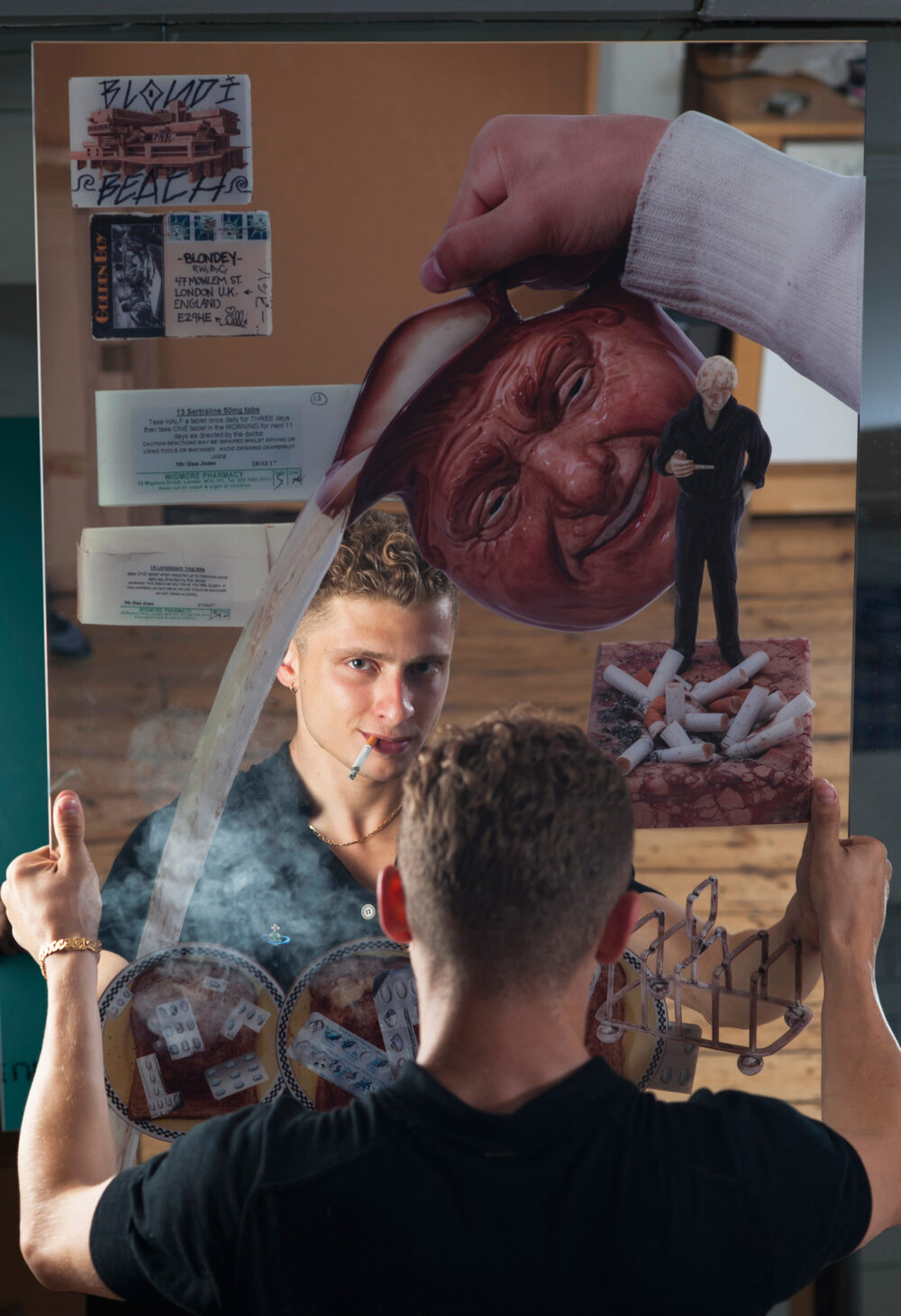 Blondey McCoy has a new, Us and Chem, opening this Thursday at Heni Gallery, 6-10 Lexington Street, Soho 6-9pm. Press release below, more information here.
For his fifth solo show, British artist Blondey McCoy unveils Us and Chem. to us (and indeed them), an exhibition that intimately draws a parallel between art and therapy. Us and Chem. is a study in self reflection and the psychological manifestations of chemical imbalance. McCoy describes the 12-new mirror works as: 'A product of disaster. Anti-drugs and pro art… the fruits of a project fuelled by hyper productivity as a means of combatting depression, rather than burying it the easy way'.
On account of his favourite magazine shop waving farewell to Soho's square mile, Blondey has been forced to move away from his signature cut and stick photo montages of pre existing material and has collected, curated, photographed and then printed onto mirrors a London abode-ful of articles representing the joys and pains of interior and exterior London life. All works are original and unseen, with some presented in sash and leaded window frames of up to 4.5 feet tall.
The show will feature the artists debut collaboration piece, with British artist Damien Hirst: a painted then printed on one off five foot tall spin painting.
"In feeling blue, tragically, the natural thing to do is stay blue. The creating of these new works has proven to me, more than ever before, that expressionism and making artwork is a way of temporarily exorcising that feeling. The show was created out of a compulsion to create, not one to show off, throw a party or make money. It's making has been a revelation in accepting the need to treat bipolar as a blessing rather than a curse, and to perpetually guarantee myself that from long hum drum periods of heightened sensitivity, my most genuine and life affirming artwork is born."