Vans Shop Riot 2017 announced
12.04.2017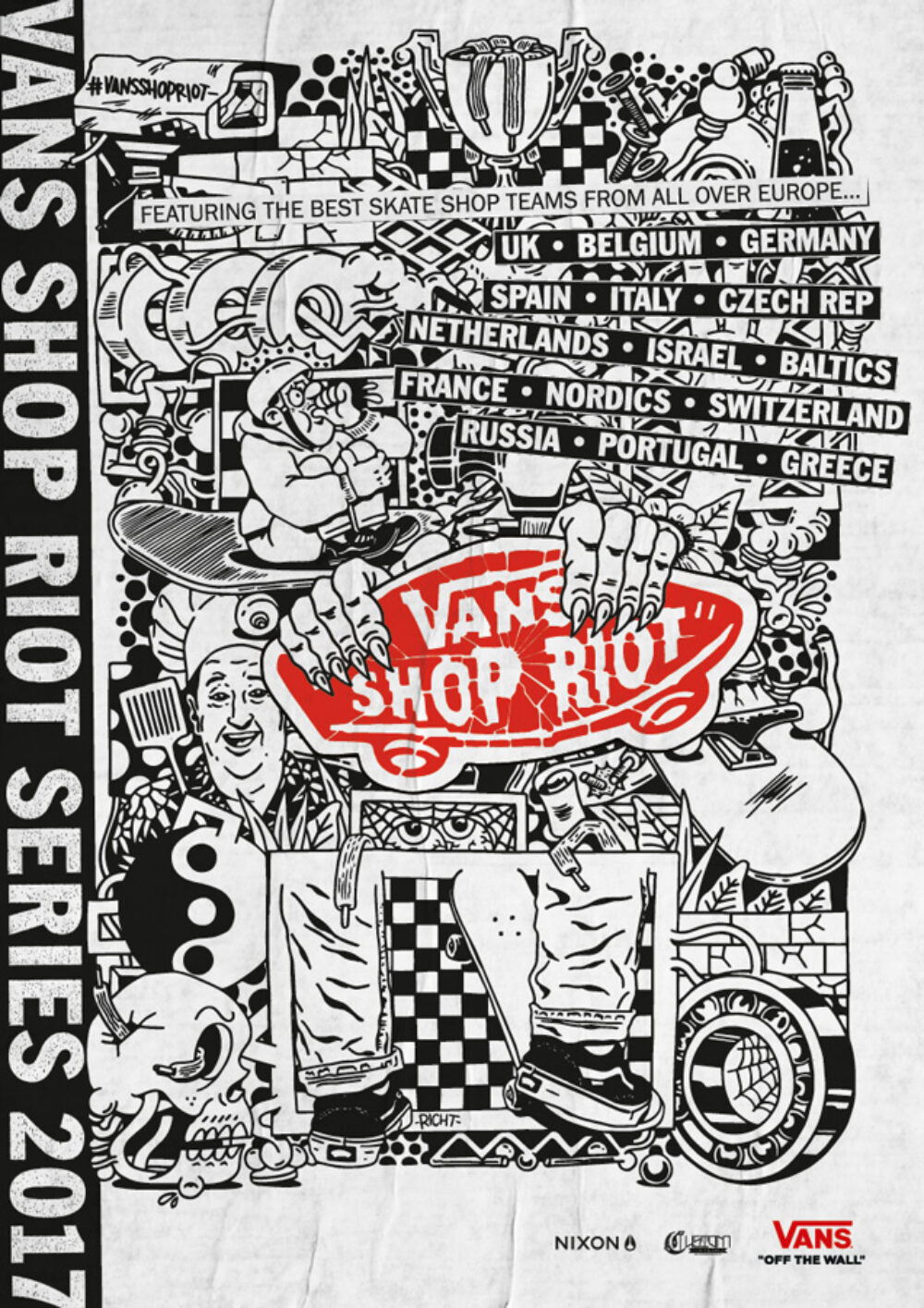 Vans announced this year's Shop Riot Series. Find out more from the press release below. Dates to follow.
"Skate shops are the backbone of skateboard culture, and Vans Shop Riot is dedicated to skate shops and their teams, with this original series of contests across Europe. It's the perfect opportunity for European skate shops to showcase they are an integral part of their local scene, as well as highlighting they have the best kids in their roaster, just like last year's eventual winners, Bana from Portugal.
The start of the 2017 campaign takes us to Belgium and the scene of last year's local qualifier, Rampaffairz skatepark, where eventual finalists Lockwood took home the local win in 2016. As well as Belgium, the riot continues across the UK, Germany, France, Italy, Spain, Switzerland, Israel, Benelux, Estonia and Scandinavia… further illustrating Vans' ongoing commitment to the core stores and ultimately, the roots of the biggest individual success stories in skateboarding.
On a local level, each country sees the top shop teams battling it out for one day in one of their best skateparks. It's a strict street contest. The competition format is about the teams battling against each other, like in a Tennis tournament. Everything is about the team effort, which leads on the individual performance when it comes to notes/results.
Then from a pan-European perspective, each country's winning team will qualify for an all-expenses paid trip to the European Shop Riot finals. For the past couple of years, we've partnered with a relevant Skate Artist on the creative execution, to keep on completing the message of skateboarding as a wide culture, including art & music. This year see's us teaming up with UK artist, Richt who has been painting since 2002 and is an established graffiti artist and illustrator. He has exhibited his work across the UK and Europe, with solo shows in Barcelona, Amsterdam, London and his native Bristol."