Billy Trick Up interview
11.03.2020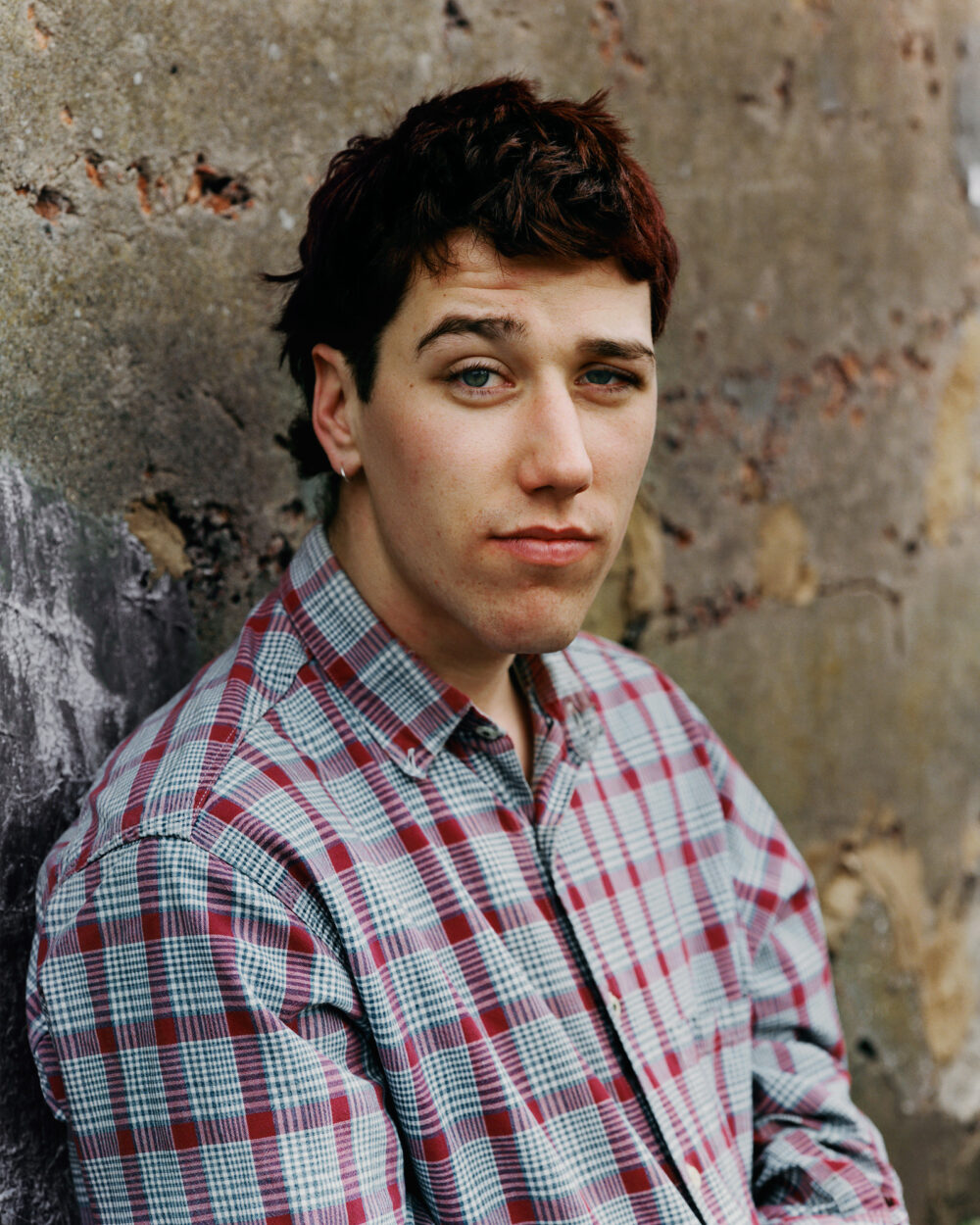 Portrait: Kembery
Interview: Kingsford
Who are your sponsors?
Desribe your home town of Port Talbot in Wales for someone who has never been.
It's just a really small, flat seaside town with a steel works just as big as the town. People travel for miles to work there. It's a really big employer in South Wales. The valleys begin right on the edge of town.
Your friend Conor (Charleson) described growing up in the valleys in his Up interview last year.
It's so strange. Imagine driving along a narrow road on the edge of a mountain. There are little towns along these roads that are essentially one street with houses either side, one pub and one shop. The deeper you go into the valleys, the smaller the towns get.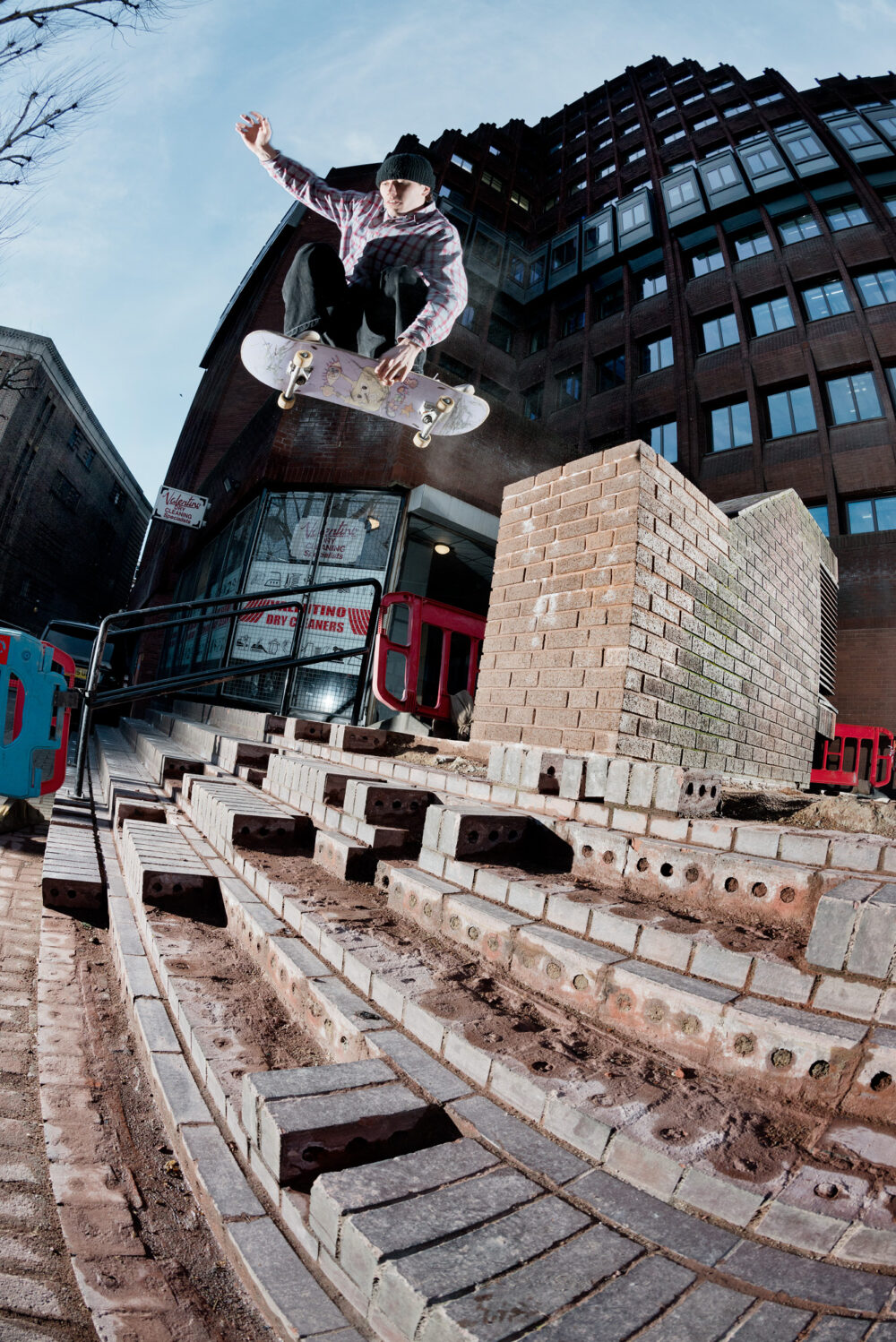 You speak Welsh. How common is that today?
Welsh is not too common. I think about 20 per cent speak it and it's on the decline. It's more common in North Wales.
How was it growing up in Port Talbot?
It's rough, but there was never any trouble. Everyone knows everyone. There wasn't really a big skate scene.
Is that where you started skating?
Yeah, just going down to the skatepark when I was a kid. After seven or eight years, I met Welsh Tommy (Chris Thomas) and skated with him for a couple of years. Before that we would see him walking around town or skating a car park. It was like this legend sighting. He still skates loads. He films with my friend Pedro (Matthew Thomas) all the time.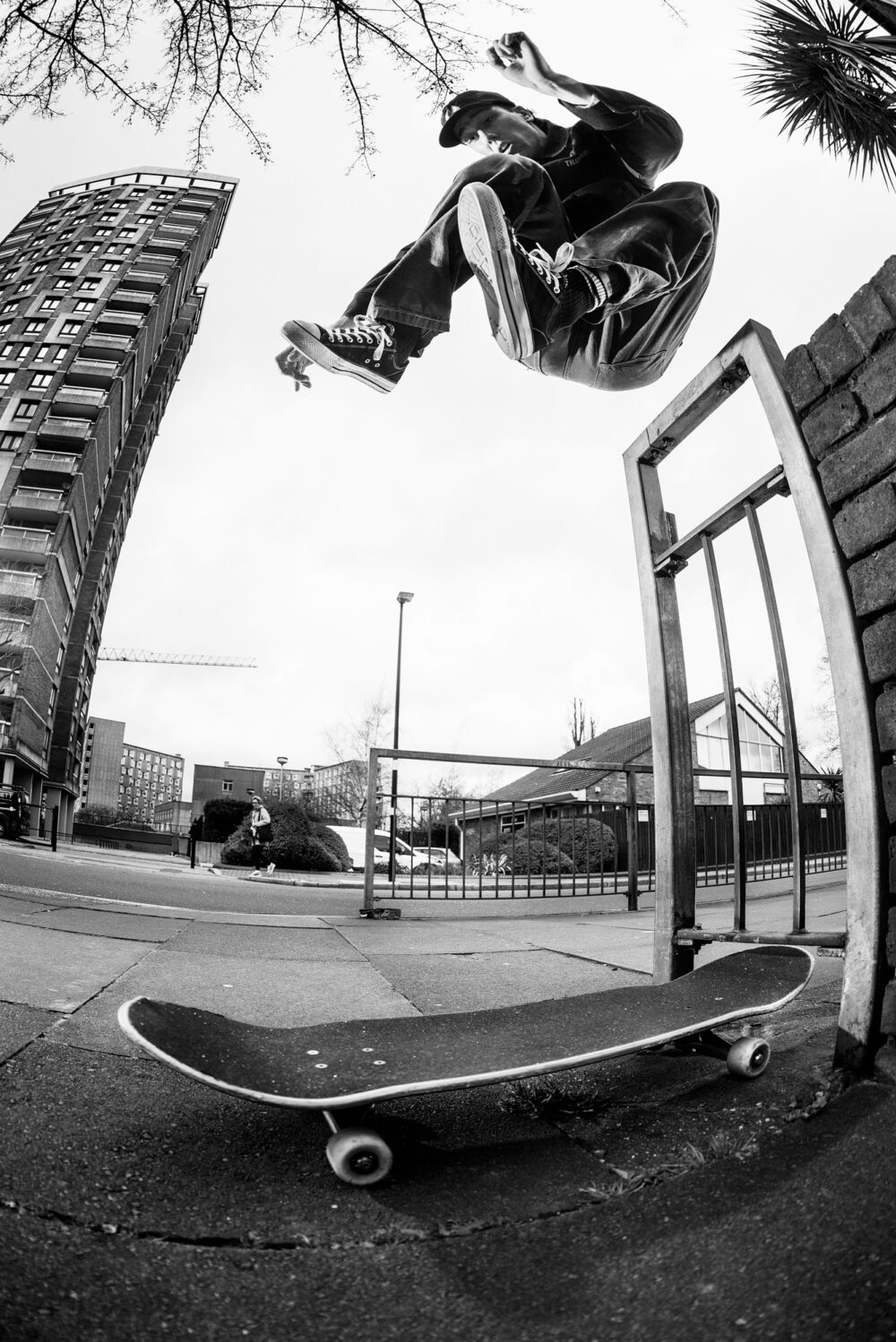 You moved to London in 2018. What brought you here?
Well I came to study – London is good for art schools – but essentially the reason I chose London was skateboarding. I told my foundation tutor: "I pretty much want to go to London for skateboarding," and she said that was a perfectly valid reason to move there.
You're at Camberwell studying painting. How is that going?
It's really good. It's really casual and easy. I'm in one day a week for a lecture but other than that it's all studio time, so it's really laid-back. If the tutors see something in you, they push you. I'm really glad I came to Camberwell. It's quite open when it comes to work. I applied to Wimbledon, but I was told that it was a bit more traditional there and I guess the way I paint isn't traditional, so I wouldn't have fitted in as well.
Tell us about your work.
Minimal art is a big inspiration, which is strange because people always see me as quite hyperactive and all over the place. So to see me make work that's quite precise and measured out, people find it quite funny. I like a lot of weird conceptual, minimal artists like Agnes Martin and Ellsworth Kelly.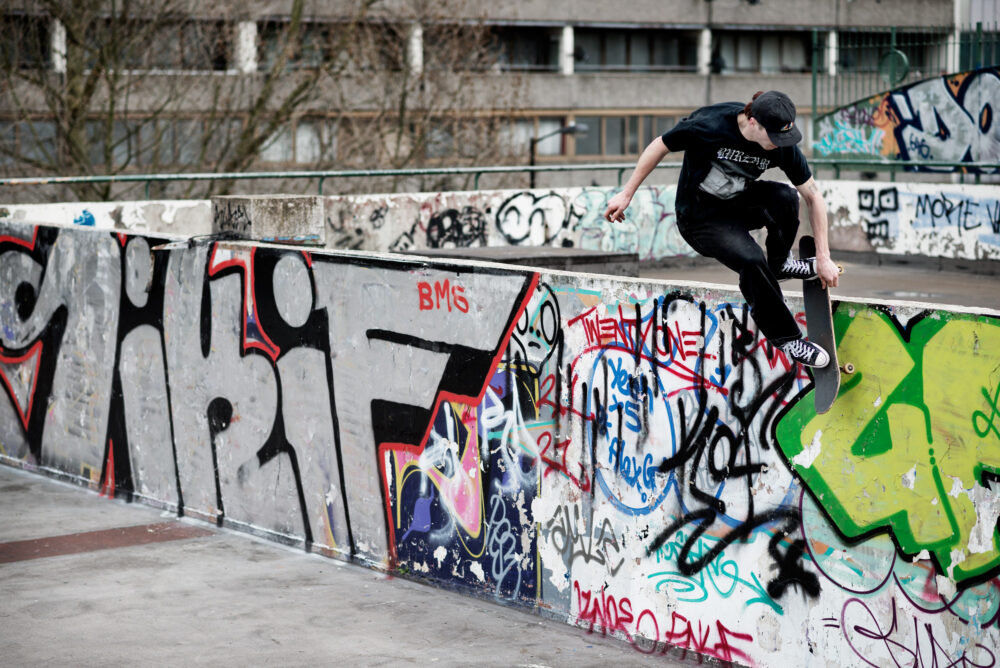 Your older sister is an artist too, right?
Yes. She studied at Wimbledon but she finished five years ago. She is living back in Wales at the moment. Her work is incredible – everyone always tells me how great it is.
How do you see yourself making a living as an artist in the future?
I don't know. It's a pretty hard club to get into I guess. I'll just work hard.
But that's the aim?
Yes, the dream.
Who do you skate with regularly in London?
Recently Will Miles and Matlok (Bennett-Jones) and Jamie (Platt), which has been sick because they are… well I wouldn't say they are productive, but they are just sick to skate with.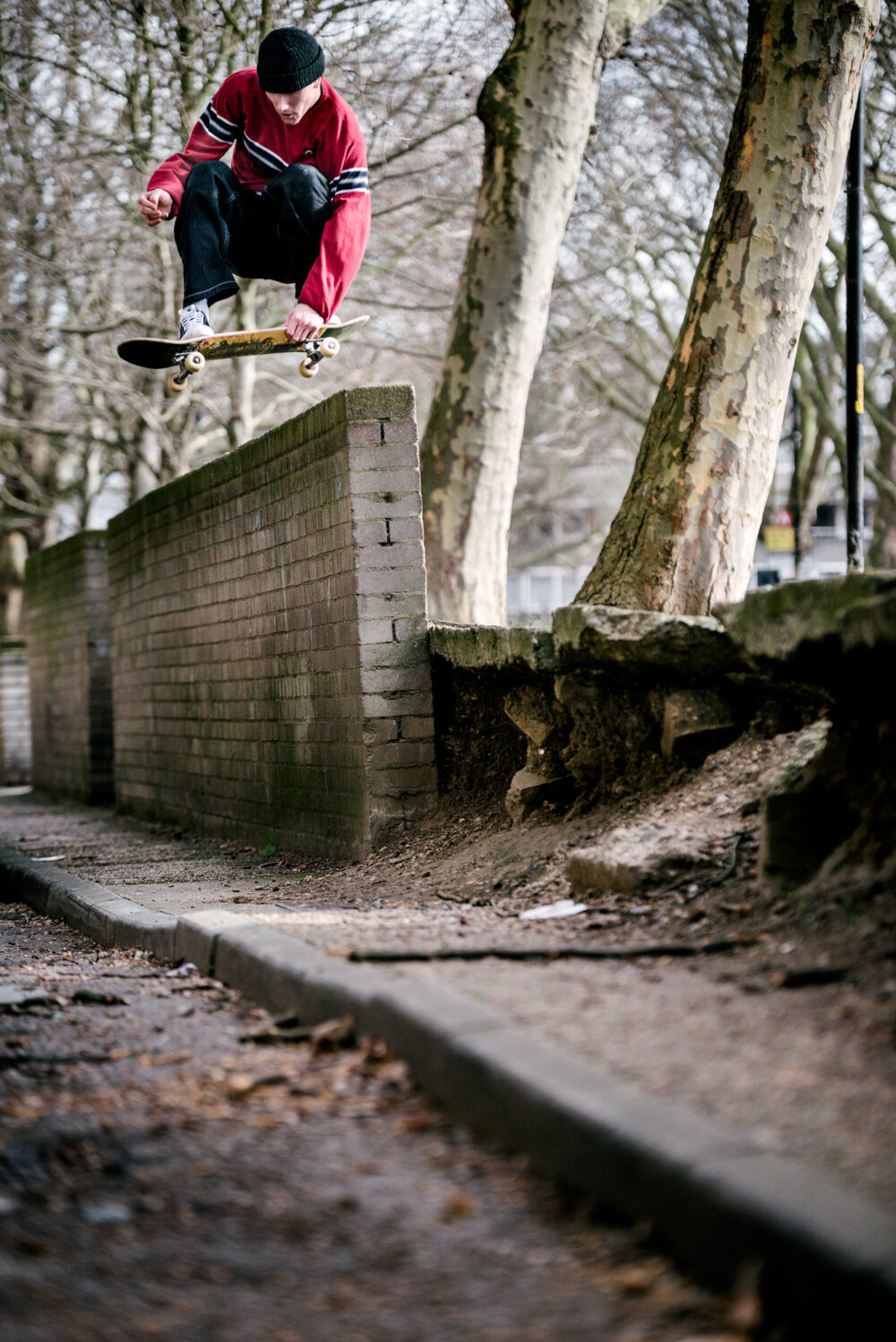 Who are some up-and-coming skaters people should look out for?
Ethan Watkins. He's back in Cardiff and he's incredible. He's like a little mix between Cyrus Bennett and Nik Stain. Cardiff's got a nice little clique of guys who are always out street skating and filming stuff for CSC edits and videos.
Will mentioned that you are into useless trivia about pros.
I watch every podcast, whatever comes out. Any of that Tommy Guerrero BS with TG thing, all the Nine Clubs, I listen to a bit of The Bunt. There are specific people who I feel I know so much about, like (Jason) Dill, and it's so lame. I feel like I've heard all his stories, which is insane. I just pick up on stuff so easily. I get obsessed and wonder what this person's actually like.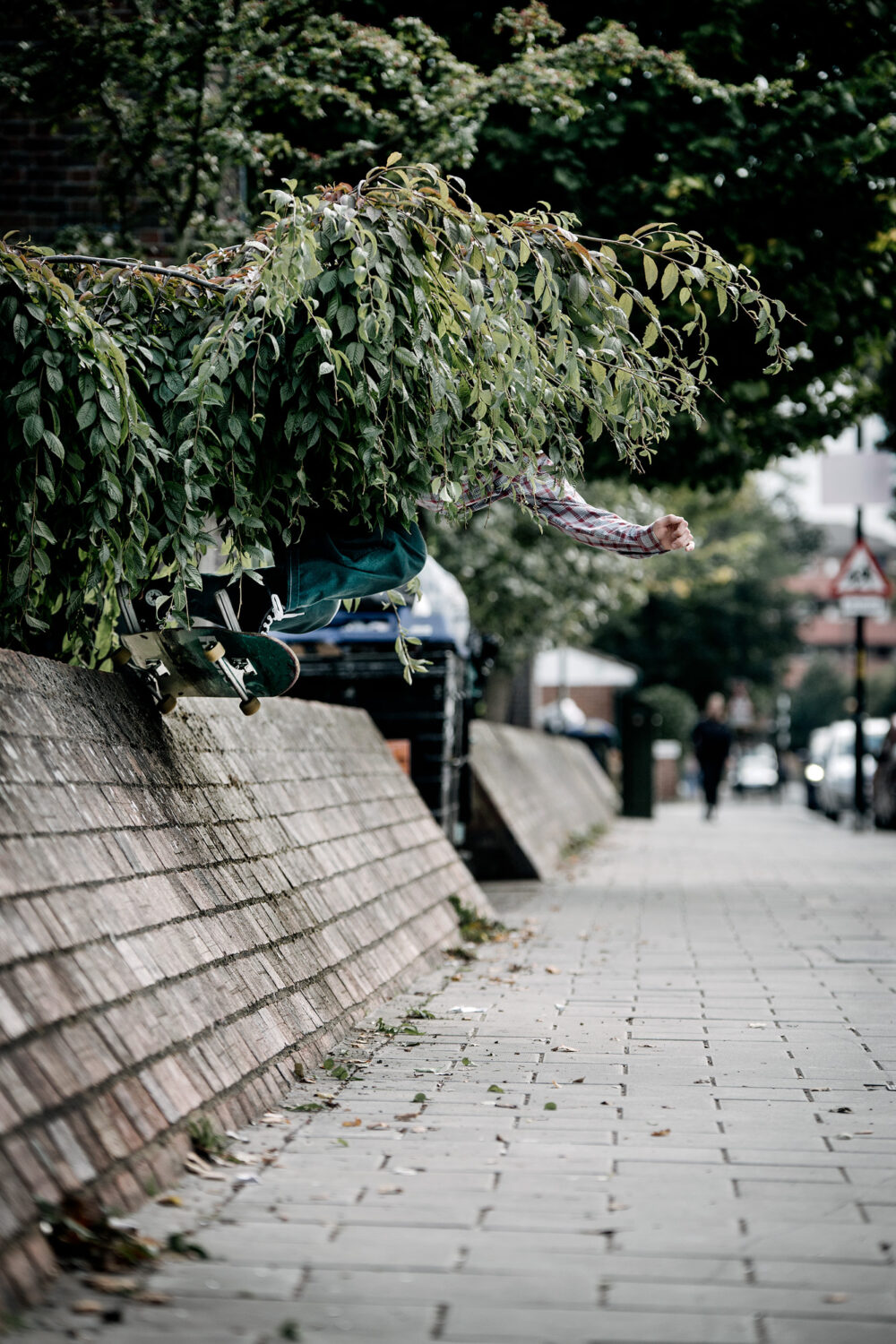 What are your plans for the future?
Just study. I feel like I'll stay in London and finish studying and eventually I'll do a master's.
Do you see skating as something you do for fun?
Yes. I'll just take whatever opportunity comes. I enjoy it. Other than CSC I have no sponsors, so I have no obligations but going on trips would be sick.