Life under lockdown in Milan – Federico Casella interview & gallery
30.03.2020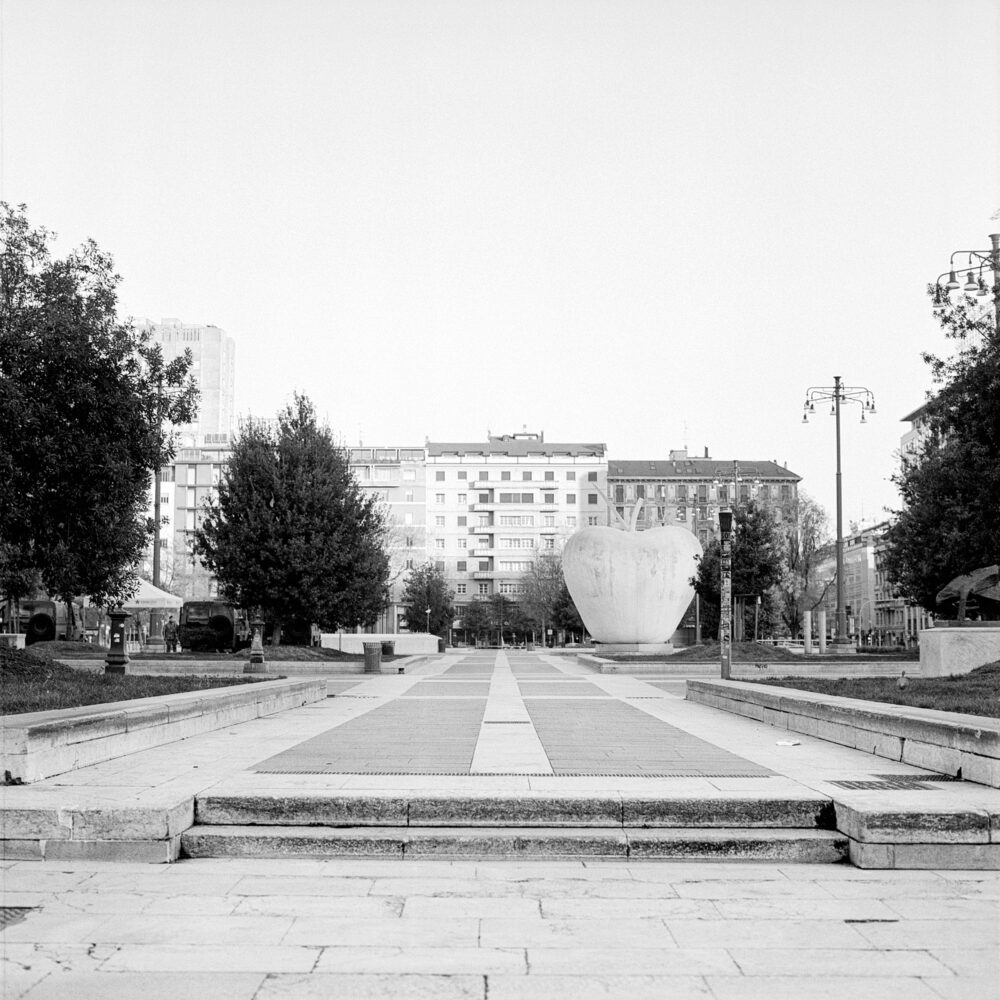 We spoke to Milan-based skater, photographer and co-founder of new Italian magazine Uscita, Federico Casella about life under lockdown. Federico proposed shooting some photos around Centrale to accompany his interview, which he developed in his home darkroom. Interview conducted March 25th.

Interview: Kingsford
Tell us a little bit about yourself and your involvement in Milan's skate scene.
I'm actually not from Milan. I was born and raised in Genoa, by the sea. I moved here to pursue skate photography in 2013, but with university as an excuse. Since then I've been shooting the local scene and the visitors, which have noticeably increased lately. That gave me the opportunity to work with all the Italian magazines and with some abroad. I am also part of different groups here, collectives that make 'zines, videos and exhibitions. If anybody is interested I recommend checking out Meaningless Productions and Prosper Visionz, but also Ratz Ratz, which is the crew of younger kids. There's a bunch of cool skating stuff coming out of the city nowadays.
You recently launched the first issue of a new Italian skateboard magazine, Uscita. Tell us about that.
Yes, together with Igor Fardin, Jacopo Atzori and Patrick Frunzio. Me, Pat and Jaco were working for a commercial skate magazine from here – which was great – but it closed down. We wanted to do something on our own and something a little different. I've always wanted to work with Igor as well. With Uscita we want to touch issues related both to skateboarding and the rest of the world, through the unique point of view of skateboarding. As our subculture becomes more open to everything else, we feel it's interesting to map and study interactions between skateboarding and other things. As Igor wrote in his editorial piece in issue zero, Uscita wants to find out what skateboarding has to say when it is not only talking to itself.
So, we met in Milan back in late February – during fashion week – when I was visiting with the Carhartt team and you were showing us around. Even then the coronavirus outbreak in the Lombardy region was major news. Since our visit, coronavirus has been upgraded to pandemic status and the situation in Italy has worsened considerably. Describe the past month from your perspective.
When you guys were around everything was just starting to blow up. Right now Italy is the European epicentre of the pandemic, and the country with the most fatalities in the world. The past month has been weird. I've been in the house the whole time watching the news and seeing the situation worsen day by day.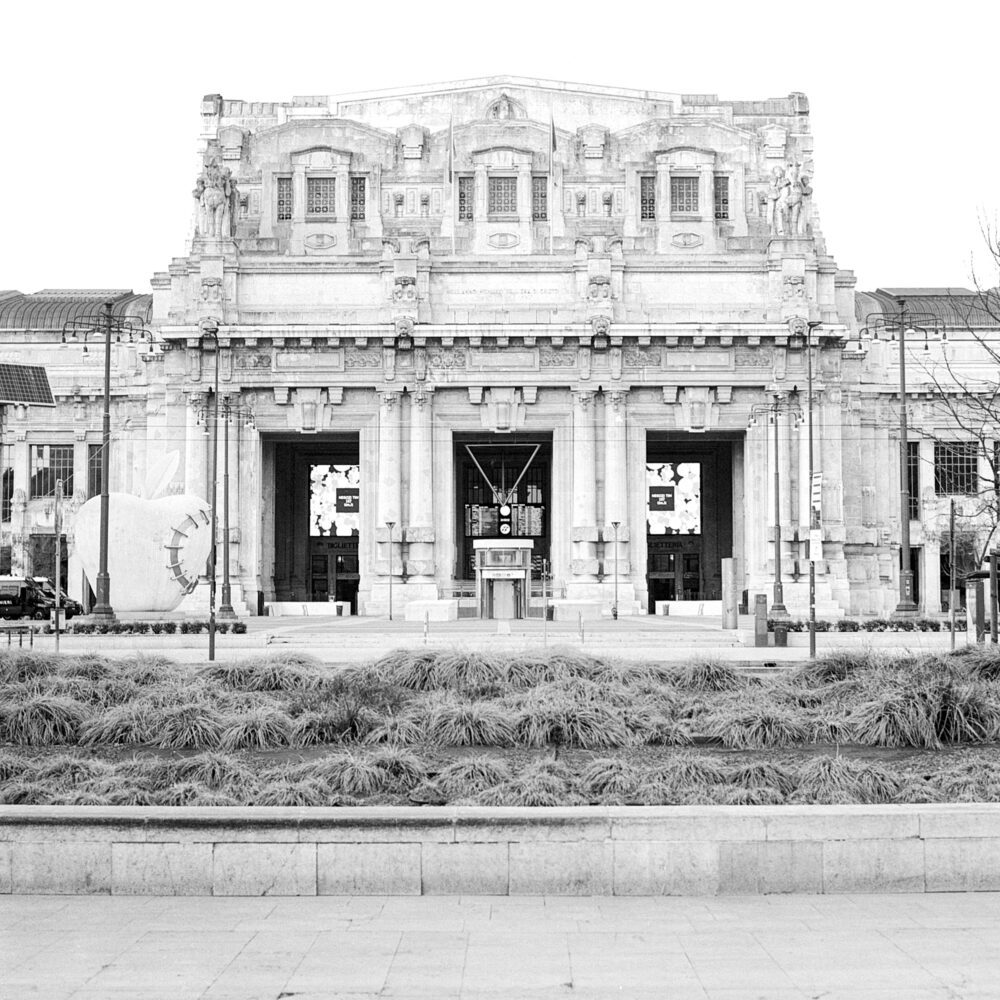 Italy's shutdown measures are a big topic of discussion here in the UK, specifically to what extent we should be following them. What restrictions are actually in place across Italy?
Here it all started with closing schools and encouraging people to work from home. That didn't work as expected and the virus spread really fast. So soon after that we were all under house restrictions. Only necessary shops are open. That means supermarkets, pharmacies and post offices. Some pet food stores and tobacconists are still open (you can't keep Italians away from their cigarettes), but mostly everything is shut. Yesterday they shut all factories not strategic for the crisis shutdown. You cannot be found more than 200m away from your home. People are getting 500 to 4000 € fines for that. Police and the military are the only ones out on the streets. It looks and feels like a military invasion. Of course it's not like this everywhere. Lombardy (where Milan is located) is the centre of the epidemic in Italy and Milan has not been hit so hard, so they are trying to keep the virus away from here at all costs. I guess around here the laws are more strongly enforced.
How were you told about the restrictions?
The TV news only talks about the pandemic. The government reaches us everywhere. And by everywhere I mean pop-ups on Google made by the ministry of heath on how to properly wash your hands. Everyone is talking about it on social media. All the newspapers focus only on coronavirus. Whatsapp groups, man fucking Whatsapp groups coming all the time from everyone. The news circle is totalising. And loads of fake news is spreading as well.
How are the restrictions being enforced? You mentioned some skaters nearly getting arrested for going to the skatepark.
Yes, some skaters from here told me that they were chased. When I went out yesterday to shoot these photos I was stopped and questioned by cops and military for half an hour. They checked all my papers. You need to have a self-declaration every time you leave your house, which explains where are you going, where you are coming from and why you are outside.
It's not only cops. A lot of people are getting into fights about this. Going out for groceries I've seen lots of people arguing because someone hasn't respected safety measures. It has actually happened every time I've been in the queue for the supermarket.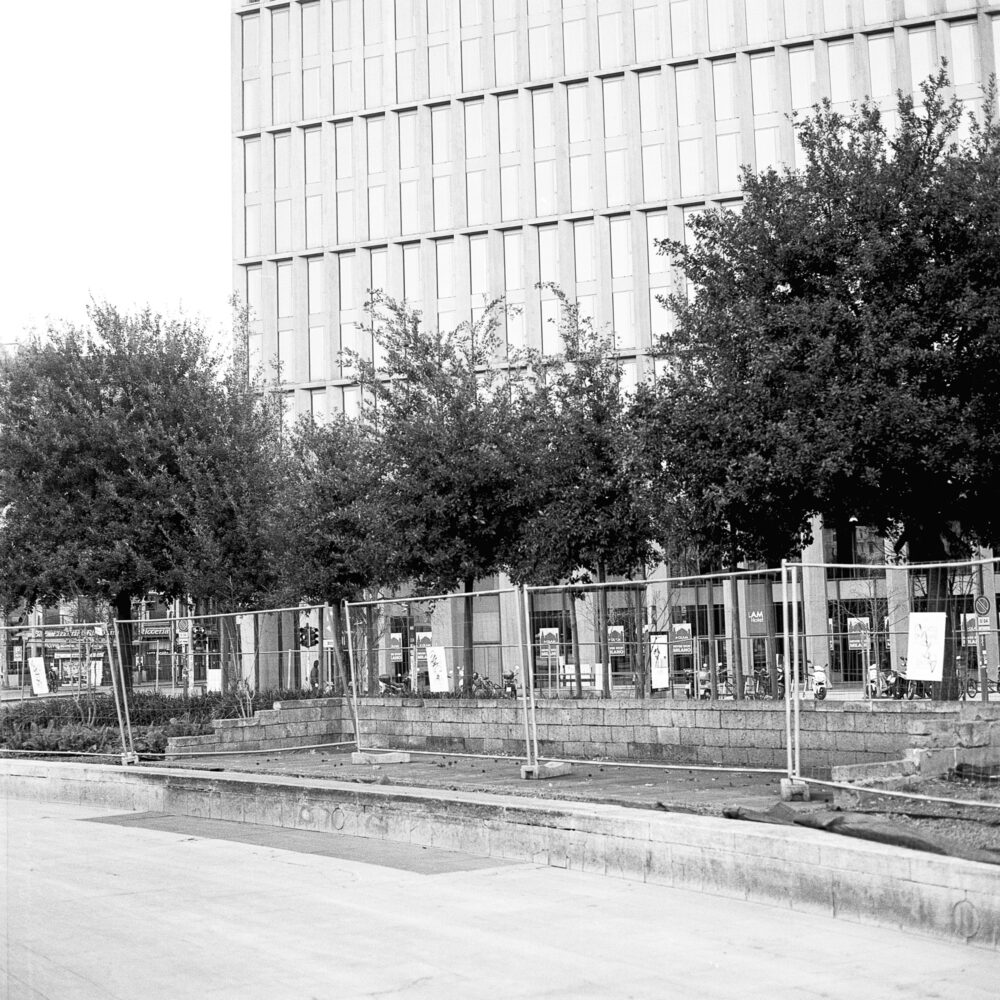 Is leaving home to exercise forbidden? What about people with pets?
People used the excuse of jogging and walking dogs to go out and meet up. Apparently that worsened the situation, which spooked the government here and they completely shut down Lombardy. Soon after that the central government shut the rest of Italy. So now we have a decree saying that you can jog on your own and bring your pet outside, but no further than 200m from your home. Politicians are arguing about restricting physical activity further.

How is it buying food under these restrictions?
Buying food is cool. There are lots of queues in front of supermarkets, but the food is there. The fucked up thing is that you can't buy anything else while you're in the supermarket. For example, I wanted to buy seeds for the garden to plant my own vegetables, since we have plenty of time now. They had those but couldn't sell them to me because: "The item is not critical in this situation". I guess they want to limit the time each person spends inside the shop, which I get.
How is life for you and your friends? It's been over two weeks now.
More like three weeks at this point. Everyone tries their best. It's not ideal, but I think by now people have accepted that this is bigger than us and that our part in this is being isolated. Every now and then scrolling through Instagram you see some video of people going crazy, running in the streets and yelling. I guess that's happening. You also hear a lot of uplifting music being played from the windows and balconies and that's nice, maybe a little bit cheeky, but nice. You can see optimism around.
How are you feeling?
I'm feeling good actually. I'm lucky. I have a big house with a little garden and a nice family around me so I don't feel so alone. That's the problem I hear from most people. But I miss skating so much that I think I could die from it. Spring is here, the days are beautiful, the air is clean because no cars are around, trees are blossoming, there are flowers in the streets… It's a big waste of beautiful times out skating.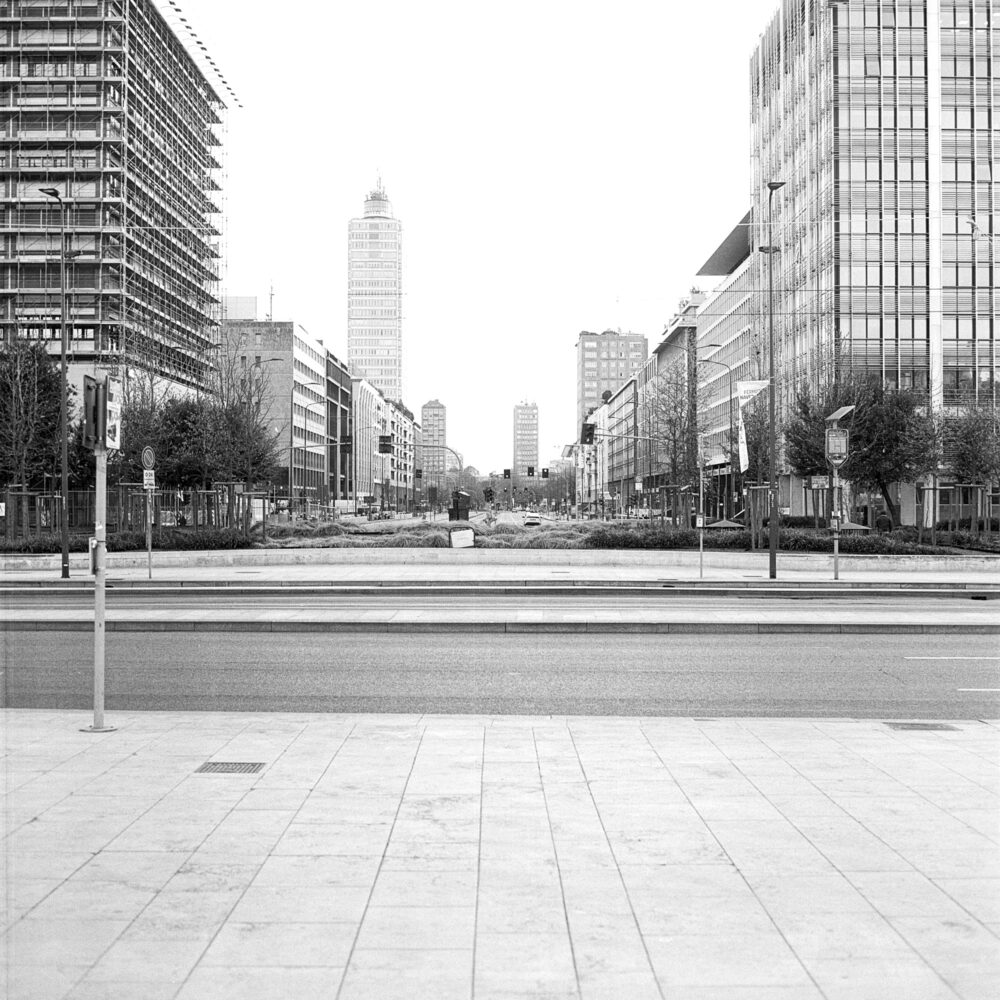 What are you doing to pass the time?
I pretty much stay in the house. I'm not going out to skate. Hospitals are full and overwhelmed. I'd be really ashamed to have to go there with a broken wrist because I slipped out on a ledge. Right now we are working on the pre-production of the next issue (of Uscita), which we hope we can put out later this year, if corona gives us a break. I'm lucky enough to have a little garden that was in horrible shape, so I'm doing a bunch of gardening. I find that really satisfying. I'm enjoying nights in the darkroom and sleeping in. I'm spending valuable family time with the girlfriend and our kid. I have food in the fridge. I really can't complain.
I saw a video of you skating in your garden. Are your friends managing to skate at all?
You mean the slam. I skated once since lockdown and that was it: dropping in on a weird crusty little kinked hubba in karate slippers. One try, one slam. As for my friends, nobody skates out in the open in the city. The parks and consequently the skateparks are closed. Street skating would feel super weird, being literally the only ones outside with people looking at you from every window. But people living outside the city where the population is less dense can skate a bit more I guess. They are the only ones I still see skating outside on Instagram. Lots of people are messing around in garages though.
Do you know friends who have lost relatives to corona?
Yes and it sucks. Lot of people are dying alone away from their loved ones since we are all locked down. Also funerals aren't happening, which makes it harder for many people to get through this, to get closure.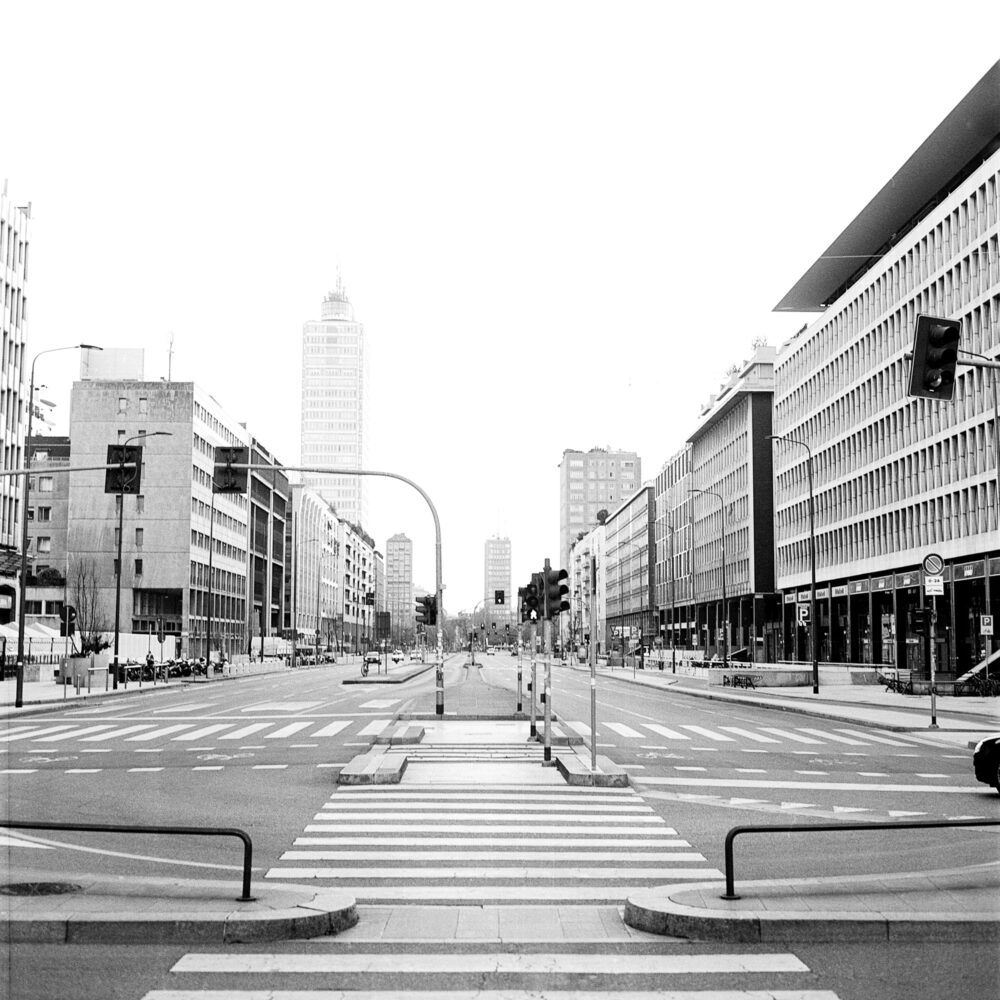 Do you know people who have lost jobs because of the outbreak?
Not right now. The government keeps saying that no one is going to lose their job because of this and that major economic help is on its way, but most freelancers like me are not working, haven't worked for some time and won't be working for who knows how long.
How do you see the pandemic impacting the skateboard industry in Italy?
Right now everything is completely shut down. Nobody is skating, nobody is selling boards. This is a stale situation, but it's the same for every industry. I don't think I am competent enough to speak about the future. The Italian skate industry is small and made up of very passionate people. Italian skateboarding is used to having no money. The culture will live on around here regardless. Hopefully the handful of jobs skateboarding provides in Italy won't be lost, but I really wouldn't know. Maybe someone will lose his or her real job and take the opportunity to make a big Italian skate brand. Who knows?
Milan had become a popular skate tourism destination in recent years. Will you miss all those visitors, once you are allowed back on the streets? (assuming travel is restricted for the foreseeable future).
That's one of the best things about skating in Milan at the moment: lots of pros come here but also many groups of kids from all over the place too. Travelling is vital for skateboarding and for sure we miss all the friends from abroad coming to visit and we miss being able to travel to see them. As soon as we can get out of our houses we'll skate, but that will only be 50 per cent of it. When we can travel again, that's when skateboarding will be itself again.
Do you have any advice for people in other countries, whose situation is not yet as serious as Italy's?
Remember that national health systems are under pressure everywhere, so don't take up beds with unnecessary skate injuries.