Exclusive Lev Tanju interview
29.11.2013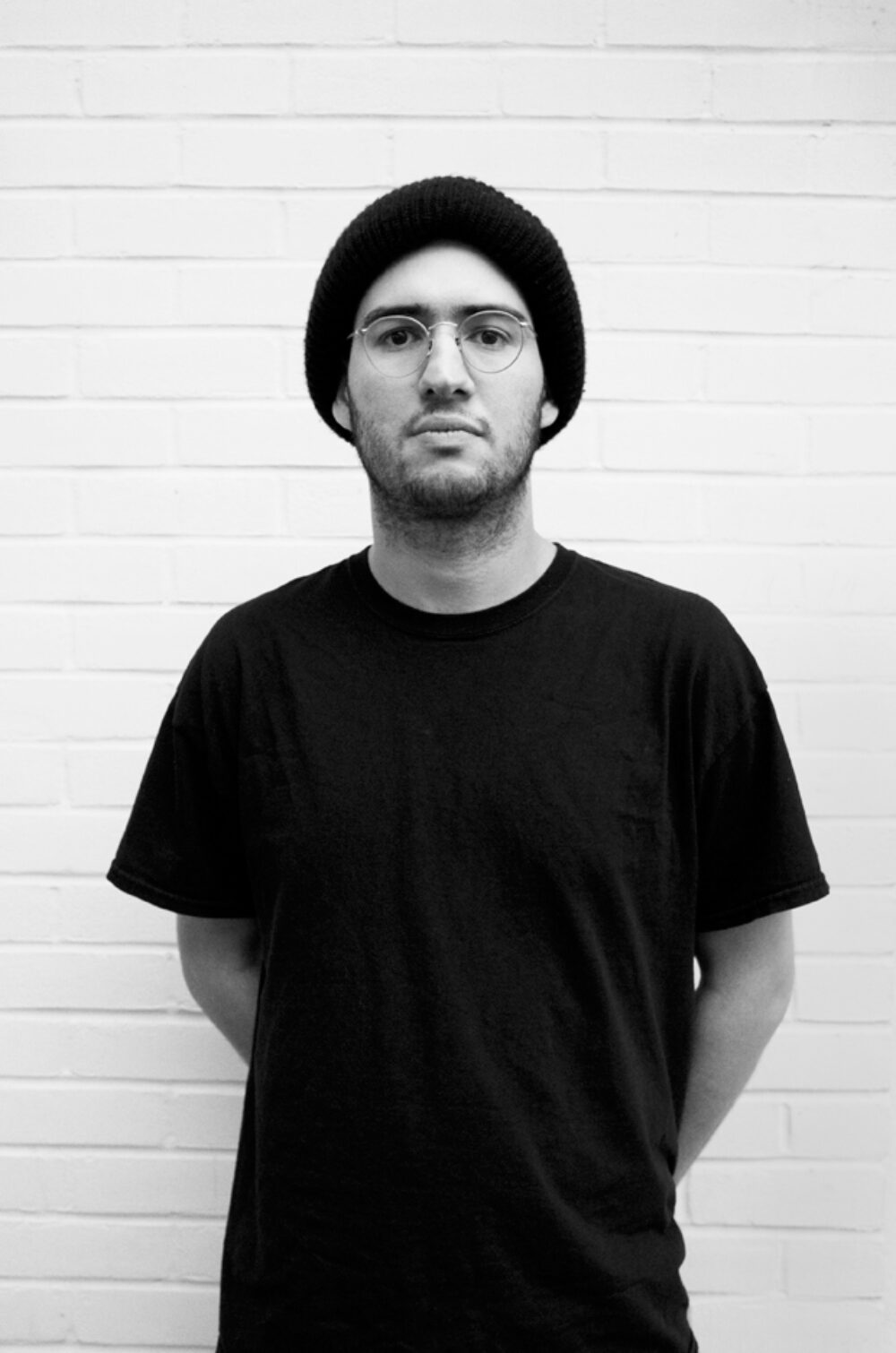 Portrait Henry Kingsford
Palace opened its new Pop-off shop in Shoreditch last night. On show was the new line, which included the brand's latest collaboration with Reebok, the Palace Reebok Vulcanized Workout shoe. We caught up with Palace founder and creative force Lev Tanju to talk about the new shoe, the much-anticipated Palace video and the addition of Danny Brady to the team, among other topics.
Tell us about the new shoe.
We just wanted to do a round two, but make some new shit. Basically we have done a Reebok Workout with a vulcanized sole. It's cheaper and better to skate. The video gives it all away.
What's the deal with the Palace/Reebok team? is it a permanent thing?
I don't know – maybe if they (Reebok) write me one of those massive comedy cheques… Just kidding! Those guys (Torey Goodall, Louis Jones and Blondey McCoy) like skating in the shoes and I like them so who knows? I quite want to do a pink Reebok Pump that you can't skate in, to piss people off.
Will Reebok be moving back into skating beyond working with Palace?
I'm not sure what their plans are. I don't think so though.
Tell us about the new pop-up shop.
It's a little Christmas set-up. We've got some crazy new shit like T-shirt prints that change colour and a few pairs of the Reeboks delivered early before the main launch on the 27th December.
Other than the shoes, are there any other surprises in the new line?
We made some posh jackets in London. I'm super hyped on them. We made them here then shipped them to this crazy old OG Italian embroiderer lady. Her last name sounds like Bulgaria or somewhere and (Chris) Pulman shipped them to the wrong country first. Then the Hyper prints are pretty funny and next level.
How is the Palace video going?
It's going great. We got so much footage we can drop a four-minute Brady part. It's gonna be sick; people ain't ready.
It happened a while ago, but seeing as his welcome part just came out, why did you choose Danny Brady for Palace?
We didn't choose him, it was just natural that he would come and ride with his mates. He's the best, but in a completely different way to the rest of the big ball guys on the team.
How did Louie Jones get on? His appearance in the Palace Reebok Loop was quite a surprise.
He's just our boy. I've been skating with him for over 10 years. Of course we are going to hook him up if he's keen to do all that mad shit that he did in the Reebok Loop.
Is there any other Palace-related news people should know about?
There's alot of crazy shit about to happen. We are releasing a record and having an exhibition at the Tate Britain on the 6th December.
Did you know Alex Olson was such a fan of the brand?
He posted some Surf Co. graphics on his Instagram a few times, so I kind of guessed. It's cool he likes it, he's an unbelievable skater. I have seen him skate flat land in NYC and it was something else.
People ask to ride for you all the time. If you could pick anyone to ride for Palace from any era of skating, who would you choose?
Haha, that's a good question. Enrique (Lorenzo) in Trilogy, Kareem (Campbell) in Trilogy, (Robbie) Gangemi in Mixtape. Loads of people…
Do you have a message for the South Bank Centre and its representatives?
Yeah, you're blowing it.