Feature: Lanka
15.07.2019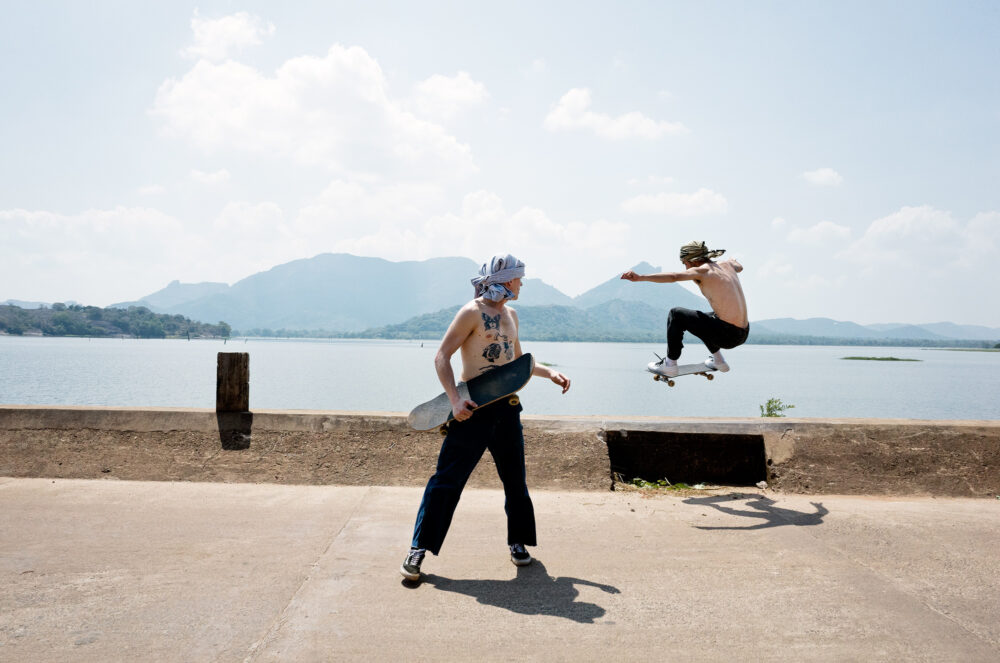 Photography & words: Kingsford
Watch Lanka, the accompanying film by James Craven, here.
Don't worry, cobras aren't dangerous
Snakes were a common theme throughout our trip to Sri Lanka this March. Having endured a 40-hour journey from London to Colombo alone – with no in-flight entertainment and no beer (our airline would later go out of business leaving myself and Jim stranded on the island) – I arrived at 4am at our hostel, where my friends had thoughtfully placed a rubber snake under my pillow to greet me.
Later that day, as we wandered dazed around the capital in 40-degree heat, we were pursued by a whistling snake charmer, his catatonic cobra leaving us surprisingly unmoved. "Don't worry, we are bound to see one in the wild," I promised the others, "Sri Lanka has lots."
After two days we left Colombo and drove north to skate rural ditches located by Jim on Google Earth. This endeavor had us trampling around jungles and swamps and dry riverbeds – all great places to surprise a real, live snake in the wild, but sadly we came across none.
One ditch in Nachchaduwa had a bank-to-curb configuration and on top of the curb was a termite mound with large, sinister tunnels facing skyward. On a previous visit to the island I was told cobras live in these mounds. I asked our driver Bandula for confirmation as the others were dubious. "Sometimes." This added drama and foreboding to the curb session.
As we drove south a week later, Sylvain, who had been to Sri Lanka surfing last year, recounted a story in which a huge snake rushed across a crowded beach towards him, scattering tourists. Before he could do anything, it had already passed him and disappeared into the forest. A local fisherman reassured him: "Don't worry, cobras aren't dangerous." This was the beach where we planned to spend our last days in Sri Lanka.
In Galle, a hectic, congested city on the south coast with a small, walled colonial quarter favoured by tourists, we had our last day skating together. We warmed up at the main square, where several cricket matches were taking place. Sylvain and Oscar were both skating a sort of crack to mini Wembley gap, great for crack nollies. Through circumstances unclear to us, they were both trying to film crack nollie flips up the gap, quite an obscure trick to have both settled on. Who snaked whose idea? In the end Sylvain took home the bread.
The next day was spent at the beach. In the evening we went surfing at Weligama. While the rest of us flailed around in shallow water on huge polystyrene boards, Sylvain and Oscar were out the back on proper surfboards. They were waiting for the wave of the day. It came just before nightfall and it was Sylvain's but Oscar took it. Was it payback for the crack nollie flip? "Snake me again Oscar and it's a headlock in the water."
We never saw a wild cobra, but we still had the best time in Sri Lanka, a beautiful island inhabited by beautiful, generous people who do not have a lot. We were all saddened to hear about the terror attacks that happened shortly after we left (actually Sylvain was still there). Our thoughts and condolences to everyone affected. We hope the tourists don't stay away for long.