Joseph Campos interview
26.06.2023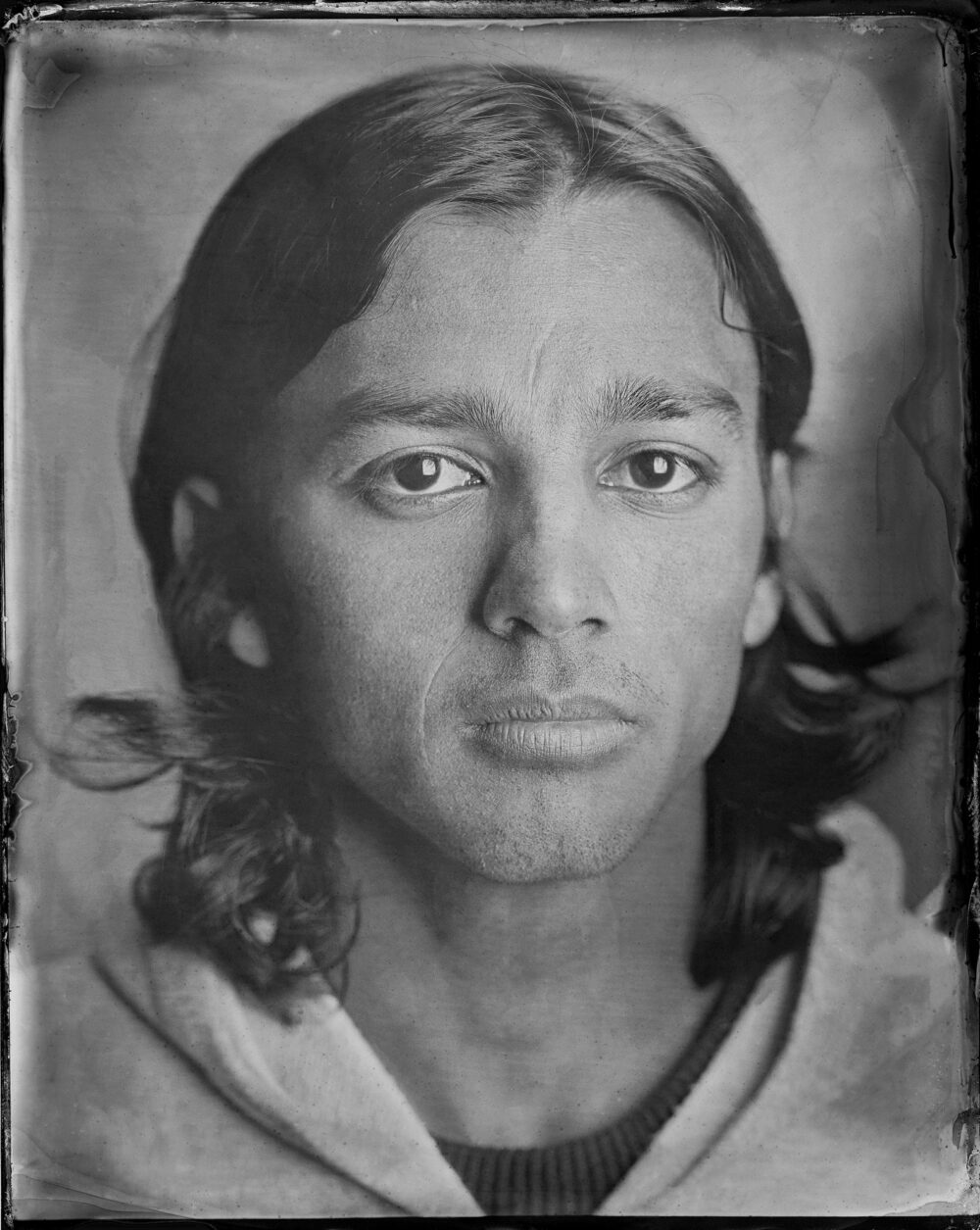 Portrait: Rutherford
Photography: Griffiths
Interview: Kingsford
How have you found your first trip to Europe?
So sick – it's beautiful.
You've been to Sicily and London on this trip, right?
Yeah, Sicily was beautiful.

Am I right in thinking you have Sicilian heritage?
Yeah, so my dad's side is actually Sicilian. His mom is full Sicilian and her whole lineage is full Sicilian.
I'm guessing you had some ideas about how the island would be before visiting. How did they match up to the reality?
It's basically what I thought it was going to be. It's just a beautiful place. It's got very old architecture and the people… it's mainly an older population, so just walking through the street I felt like I was in a place from 100 years ago.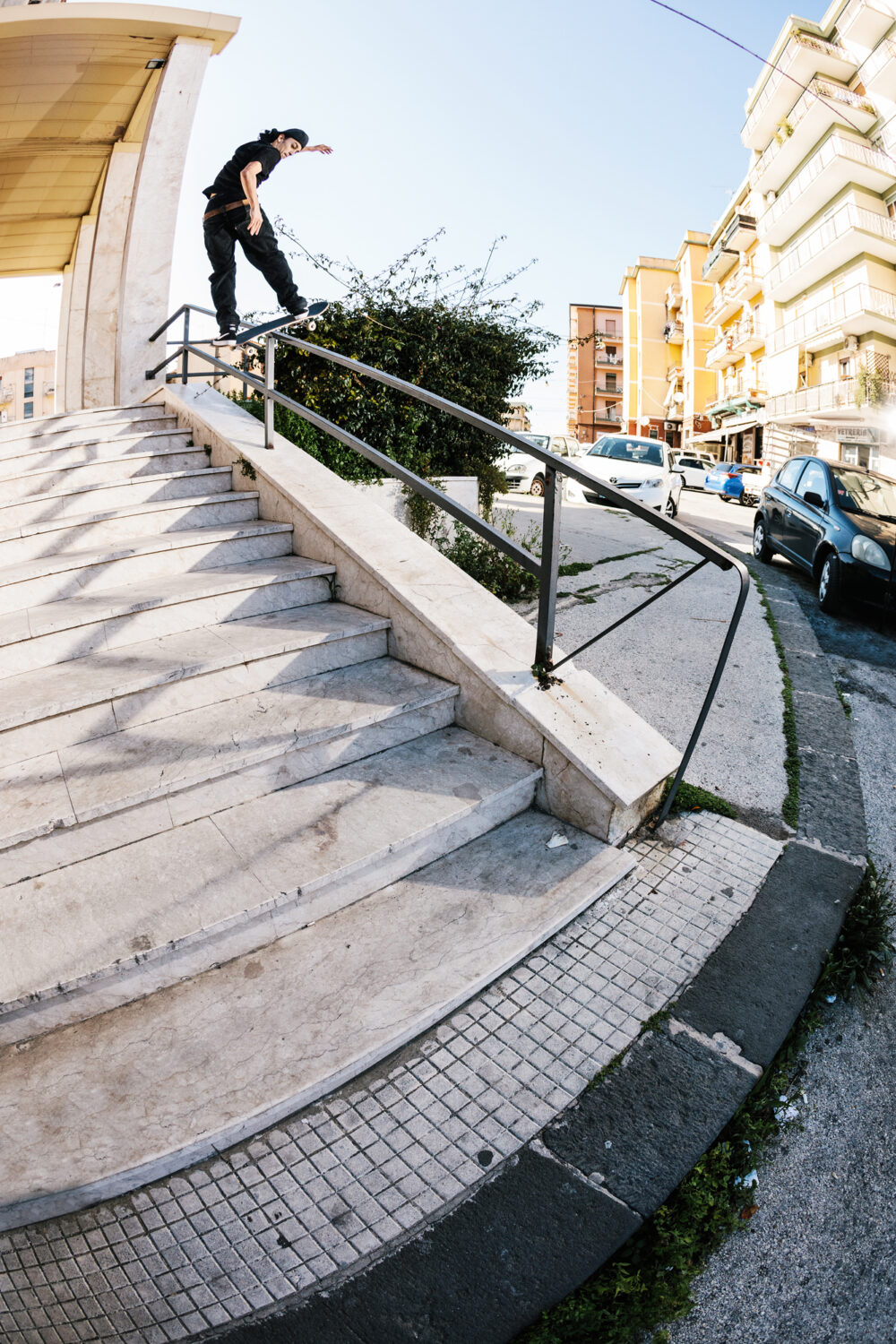 What did your family back home think about your trip?
Oh they're hyped. My grandma's beyond stoked. I've been sending her pictures the whole time and she's tripping out. I'm actually the only one from my family that's gone back to Sicily.
Wow. How was Sicily for skating?
It felt like I was in a video game. It really felt like I was in Skate 3 or something.
We were talking earlier about the old villages that all have an incredible plaza in the centre.
Yeah, it's such old infrastructure and then you go to this perfect plaza. It's just so trippy.
Did you get much of a feel for the skate scene over there?
Yeah, we went to this DIY the first day and met some people there and we had this dude Gino (Prezioso) showing us around. Gino's sick.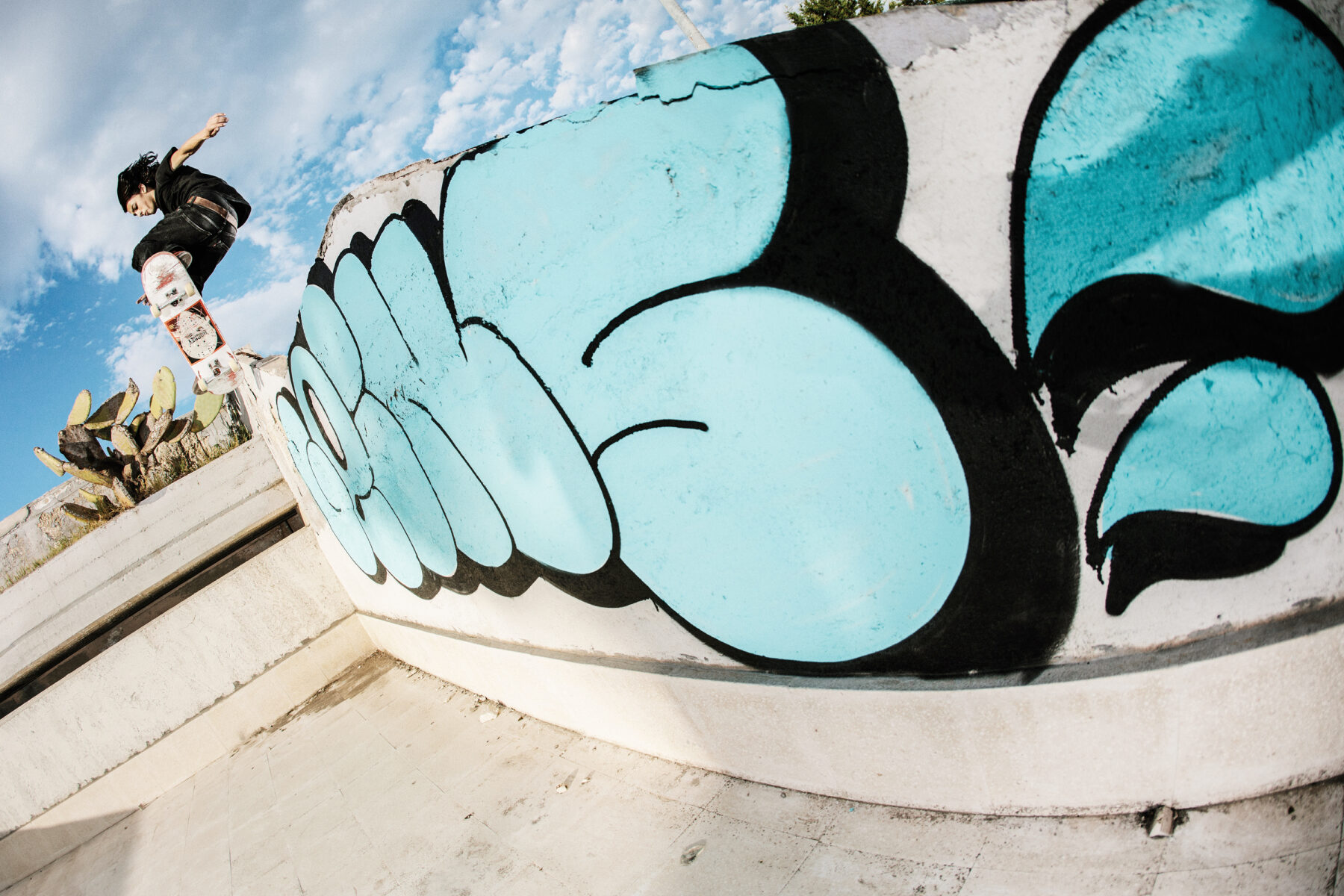 I met him there 10 years ago on an adidas trip.
He's full Sicilian local so he showed us what's good, gave us little history lessons here and there.
What was your favourite spot on the island?
Those little mini ramps in Catania. They're literally perfect quarter pipes. That's probably the best spot we skated because you could just mess around there.
How did the food stand up against Italian food back home?
It didn't stand a chance. Everything I ate there was so good, I couldn't stop smiling. The fish, the pasta… everything was so good.
What was your favourite food you tried over there?
One night we went to this restaurant and the owner told us: "You're going to eat this, this and this," and that's what we ate. We went got lobster and pasta and some oysters. It was ridiculous.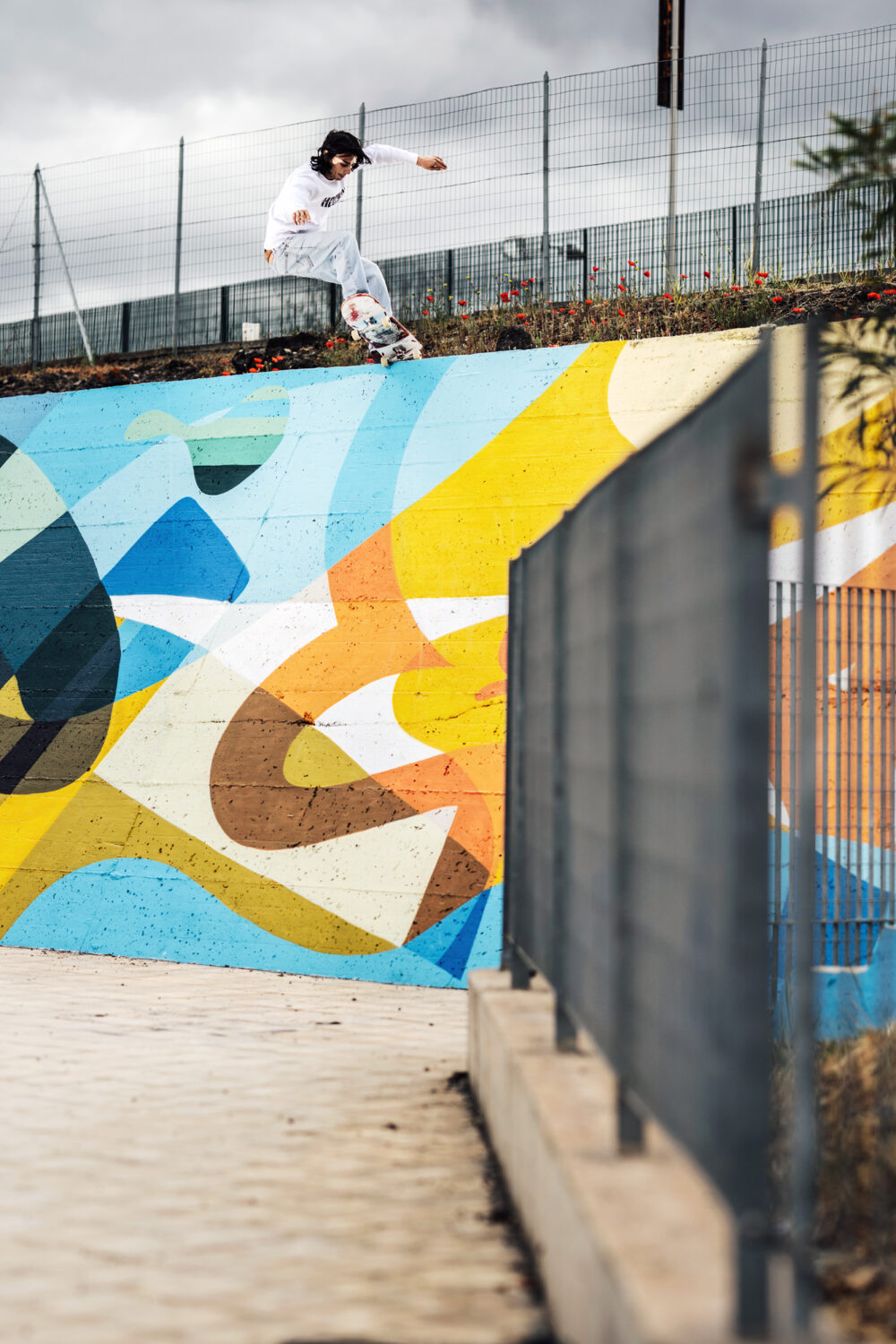 I checked in with Griff (James Griffiths) about how the trip to Sicily was going a few days in and he replied: "Joe's toenail ripped off the first day and he didn't think he would do any skating," but you ended up shooting seven photos there.
Yeah I thought I was going to have to go home. I was already checking (flights on) my phone, but it worked out. I ended up getting a few things.
Is it true you were filming tricks with no shoelaces to ease pressure on your toe?
Yeah (laughs). I didn't plan on skating too hard so I took my shoelaces out and ended up skating the whole trip with no shoelaces.
After Sicily you came to London, also for the first time. How have you found it here?
It's sick. There are so many people here. I didn't expect it to be this big. I feel like I'm in a movie.
Korahn (Gayle) told me that you have become a fan of certain English snacks. Which are your favourites?
(Laughs). Shit, I don't know, Walkers? Those and then I'm eating the Kettle brand chips, but the ones that you can only get here. I'm just a big fan of snacks. Even when I'm at home I'm always looking for foreign snacks, so being here and actually being able to go into the store and buy them is so satisfying.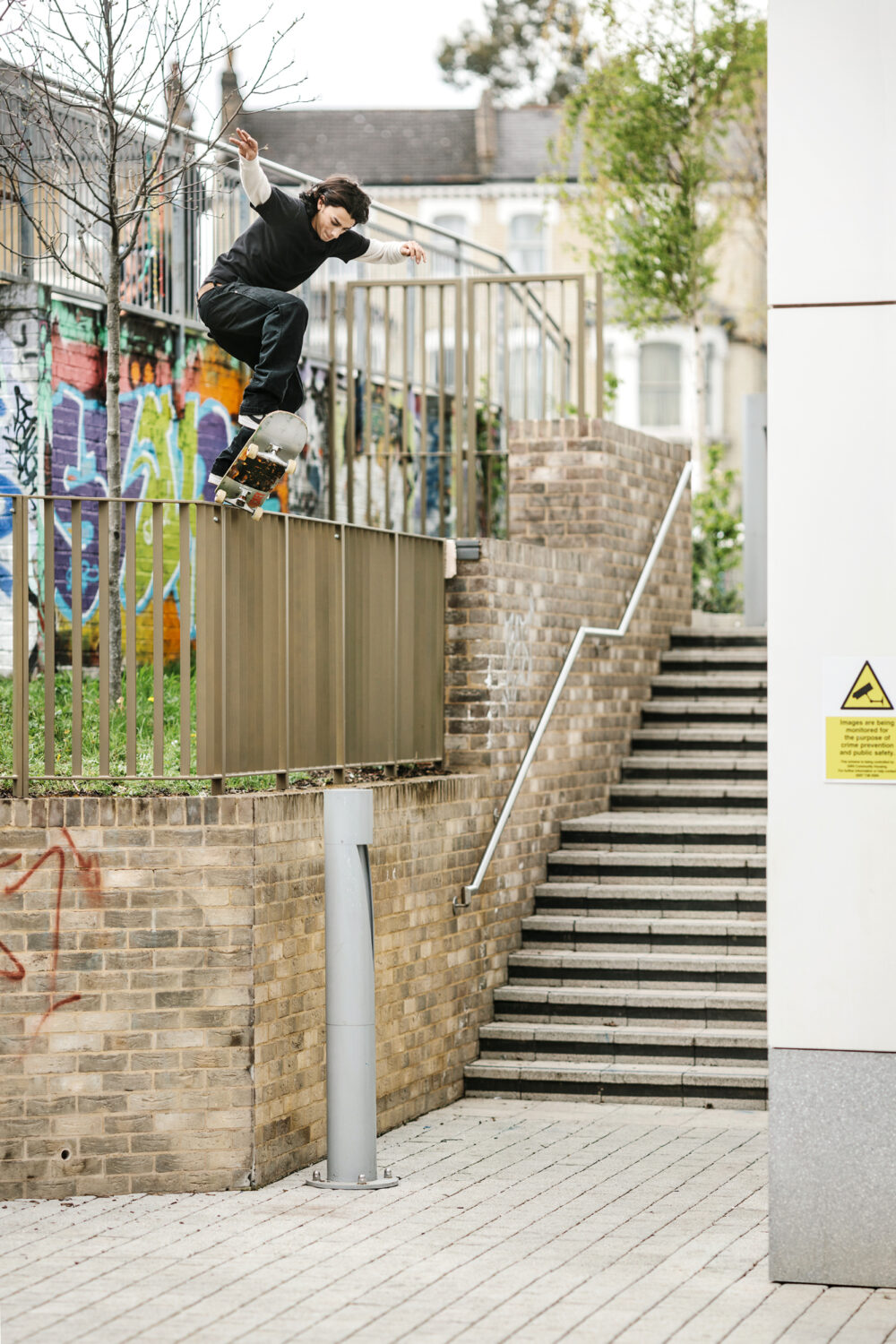 Who are some of your favourite skaters from the UK?
Growing up Geoff Rowley was my favourite skater. Casper (Brooker)… he's just fucked up at skating.
Which has been your favourite spot in London?
We've been going to some random things but we skated Southbank once and it was so fun. It's just a good vibe there, you know?
How has it been getting to know Will (Miles), Korahn, Kyron (Davis) and the rest of the crew?
It's been fun. It's definitely fun not knowing anybody and meeting everyone for the first time because it's a new vibe and you get to figure everyone out. They've all been super-welcoming. Right off the bat everyone was cool. It's been super-easy.
Whose skating impressed you most in real life?
Probably Eetu (Toropainen). He's fucking phenomenal. We go to the skatepark and I just sit down and watch him because he's so fucking good. Everything he does is first try, so smooth.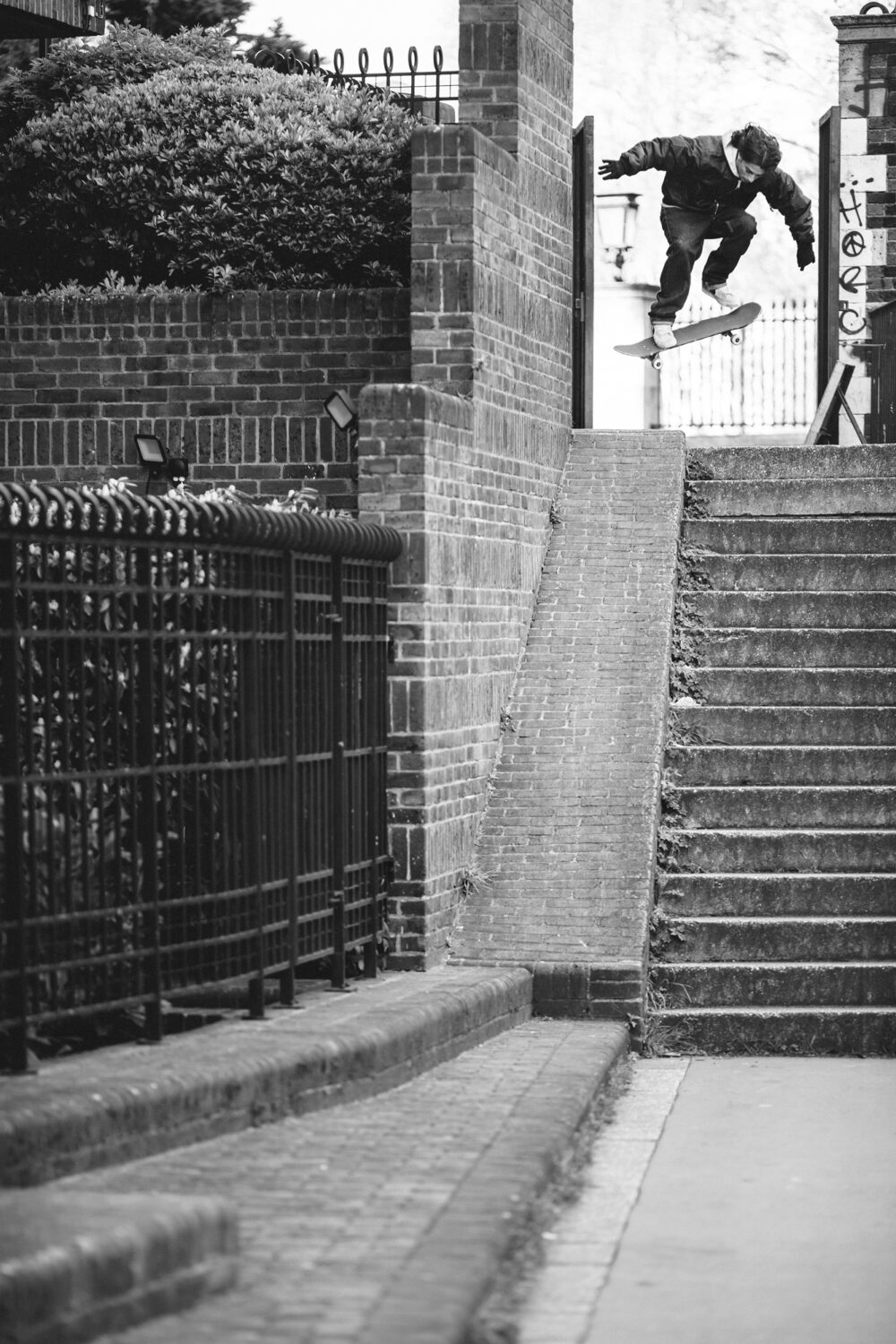 Korahn told me that he and the others had nicknamed you 'Two-go Joe' and that you don't warm up before filming tricks.
If something's big, I would usually rather just get it done. So if I'm going to do some kind of gnarly shit, I just try and chill super-hard, get super-calm, then get there and be like: "All right, here it is," and then just do it as fast as I can. .
I imagine that can makes things stressful for the photographer. They only have two tries.
(Laughs). Yeah I have that problem pretty often with photographers.
Tell us a little about your home town of Covina?
It's about 20 minutes east of downtown LA so it's super-close, but it's one of those areas that people don't really venture out to. If you're in LA, you're going to the cities that directly surround LA like Glendale, Pasadena… But there are quite a few spots that have been popping off so more and more little crews have been going out to our zone and skating. It wasn't like that a couple of years ago. Pawnshop Skate Co. has made such a big community for skating there, so it's comfortable. You can go there, go to the skate shop, meet someone and probably go skate with that person that day. They're very welcoming.
Can you talk a little bit about your relationship with your Hockey and Pawnshop teammates John Fitzgerald and Donovan Piscopo? They're also both from Covina – or nearby – right?
Yeah. I mean they're literally like my brothers. I grew up with them. They're so funny. John
actually moved out to LA – he lives in this area called Frogtown – but whenever I'm filming, they're there. I definitely don't think I would be where I'm at if it weren't for Donovan and John. They just played such a big role in my skating. They're very inspiring because these are the guys that I grew up around.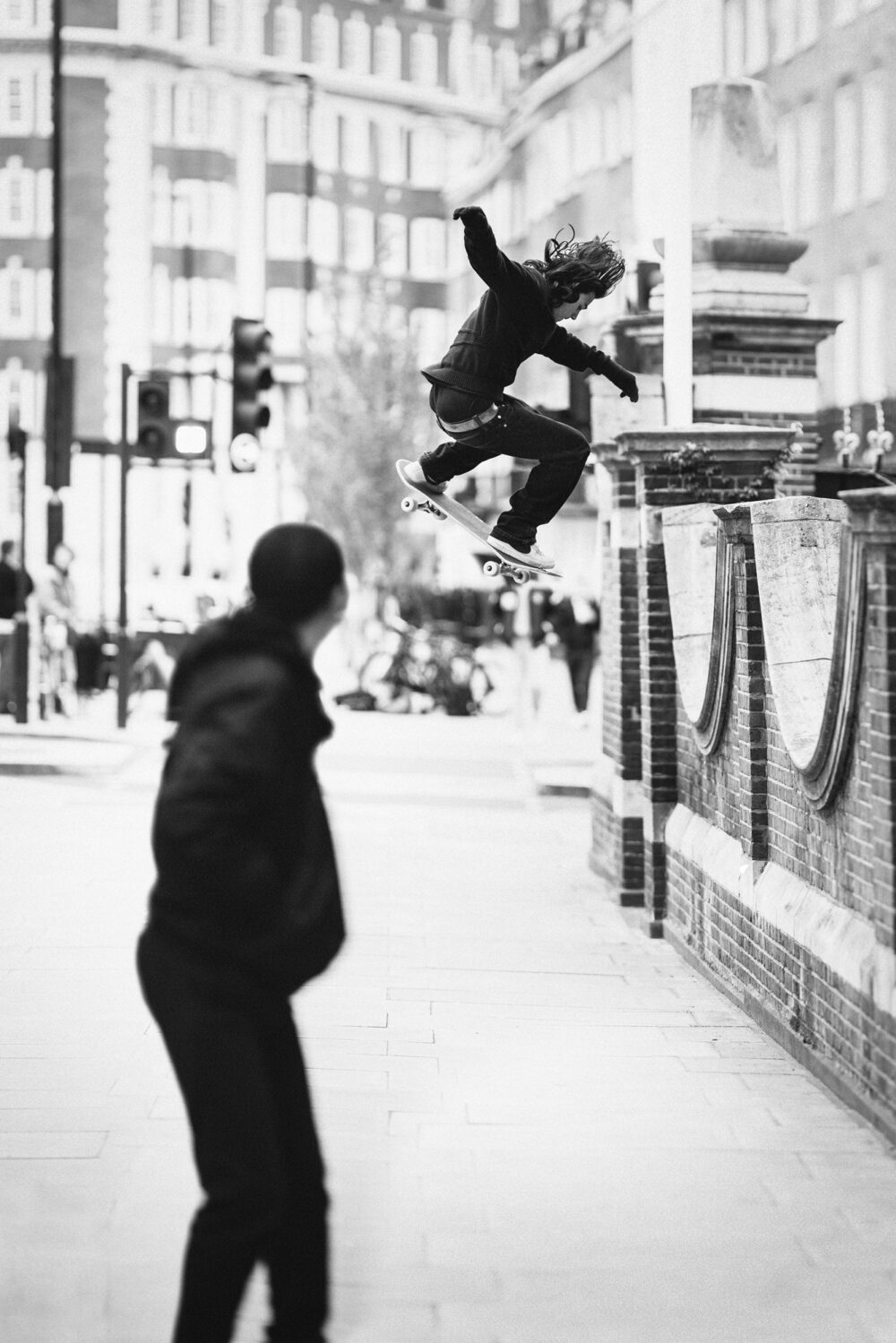 Did they play a role in you getting on Hockey?
Yeah for sure. I highly doubt I'd be on Hockey if it weren't for them.
That's a sought-after spot.
If they want to put someone on the team, they ask everyone: "Are you down for this person?" But yeah, they've been pushing for me for a long time so I'm super-grateful to have them be a part of my life.
Other than those guys, which skaters have inspired or influenced you the most? You mentioned Geoff Rowley already…
Basically John Cardiel and Heath Kirchart are all time favourites.
Who are some younger, up-and-coming skaters back home people should look out for?
Patrick O'Mara. That's my best friend. He's the sickest person but I feel like he needs a little bit more coverage, more people pushing him.
What have you got planned for the rest of 2023?
I'm going home after this and then I'll film as much as I can for this upcoming video we're working on, the FA and Hockey video. I just want to get my best shit I can possibly get.
Nice. Do you have any longer term-plans for the future?
I mean fuck, try and go pro I guess. I don't really have any plans, just to keep skating and doing what I do.