Myles Shankie Up interview
28.06.2020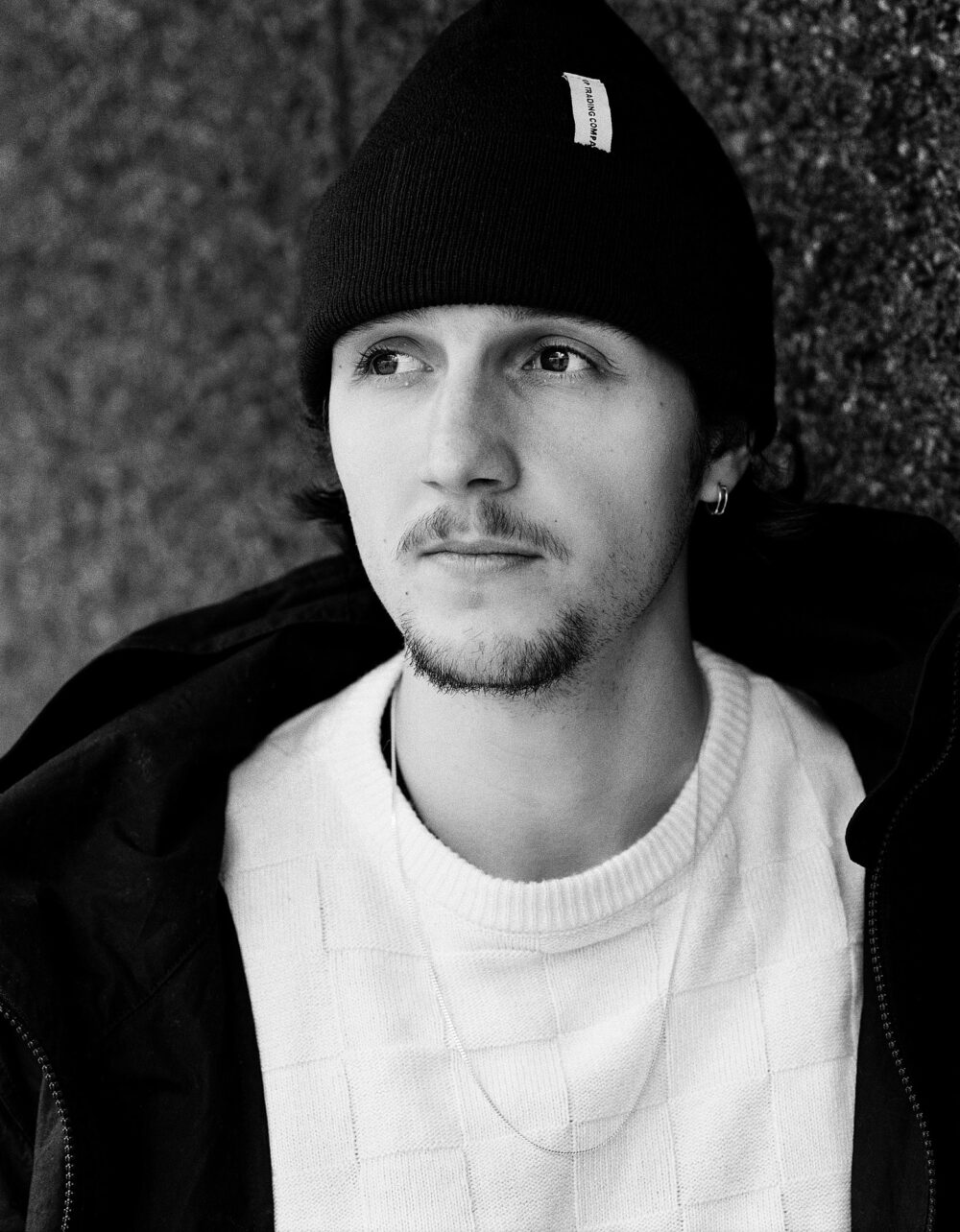 Portrait: Kembery
Interview: Kingsford
Who are your sponsors?
Polar, Nike and POP.
Tell us a little about where you grew up
I grew up in Glasgow and started skating Kelvingrove skatepark when I was 11. I mainly lived with my mum growing up and our house was less than a minute from the skatepark. School was never really my thing. It wasn't because I was a bad kid, I just didn't click with anyone the same age as me and all I wanted to do was be at the skatepark with the boys.
You moved to Toulouse at a young age. How did that come about?
I left school at the first opportunity. I didn't do my exams. I went there on holiday when I was younger with my mum and just always wanted to go back. At the time my friend from home, Andy White was semi living over there, so I knew there would be a familiar face. When I was 16 I booked a one-way ticket and had an Airbnb for a month to start me off. After that I made a bunch of friends and turned into a bit of a sofa surfer. I ended up spending three years there, just coming home for a couple of months here and there.
What made you want to leave Glasgow?
I think one of the main things was just how shit the weather was. I'd already been skating Glasgow my whole life and just wanted a change.
Who did you skate with in Toulouse?
When I first went, the only person I knew was Andy, who introduced me to GV (Géant Vert) who I eventually stayed with for a good while. The people I became really close with were my friends Franck Rouzaud and Pierre Subra who both still live there.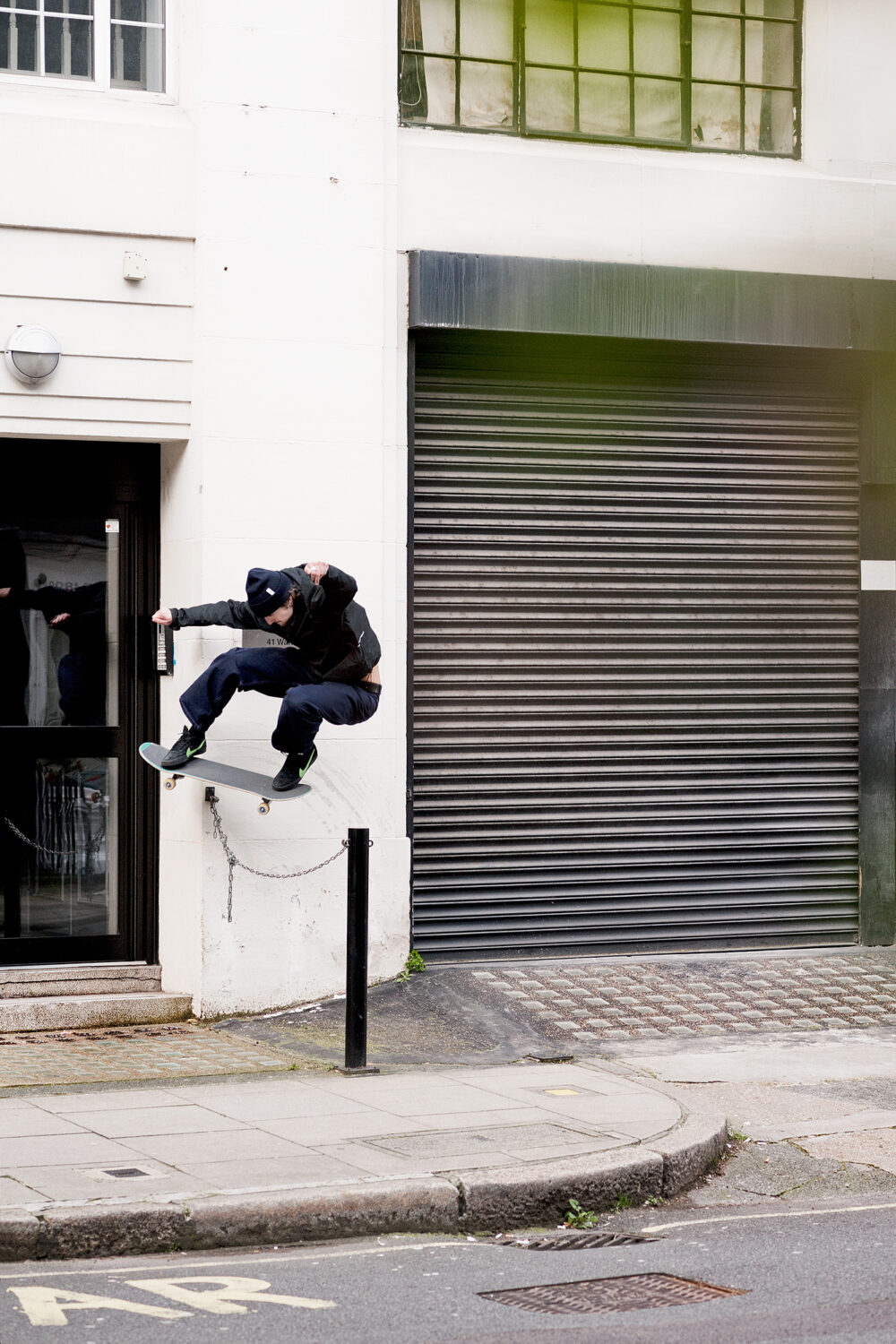 You work as an architectural model maker. Tell us about that.
I have been working in an architects' practice called AHMM Architects (Allford Hall Monaghan Morris) since I moved to London. I work in a team of model makers, making architectural models for research, planning and marketing purposes. The job requires a lot of patience and perfectionism. I do enjoy it but it does take up a shit load of my time.

Am I right in thinking you didn't train or study in this field? How did you get the job? What was your experience?
My mum is a model maker for GSA (Glasgow School of Art) so I grew up around it. I never had any experience as such, but I knew the basic principles. One of my mum's ex-students was working as an architect for AHMM and mentioned to her about a graduate model-making position available at the firm. I sent a CV not really expecting a response and somehow managed to land an interview. I was over the fucking moon when they offered me the job. I went home right away to make plans to move to London.
After chatting to you, I was surprised how hands-on this job still is. I expected everything would be made with 3D printers these days.
Lots of models are made with 3D printers, but most of the final proposals that go to marketing are made by hand. We use plastic, wood, metal, foamboard and a handful of other things. The job requires me to use a lot of heavy machinery like circular saws, bandsaws, sanders and laser cutters as well as drawing software like AutoCAD and Rhino, all of which I've learnt on the job.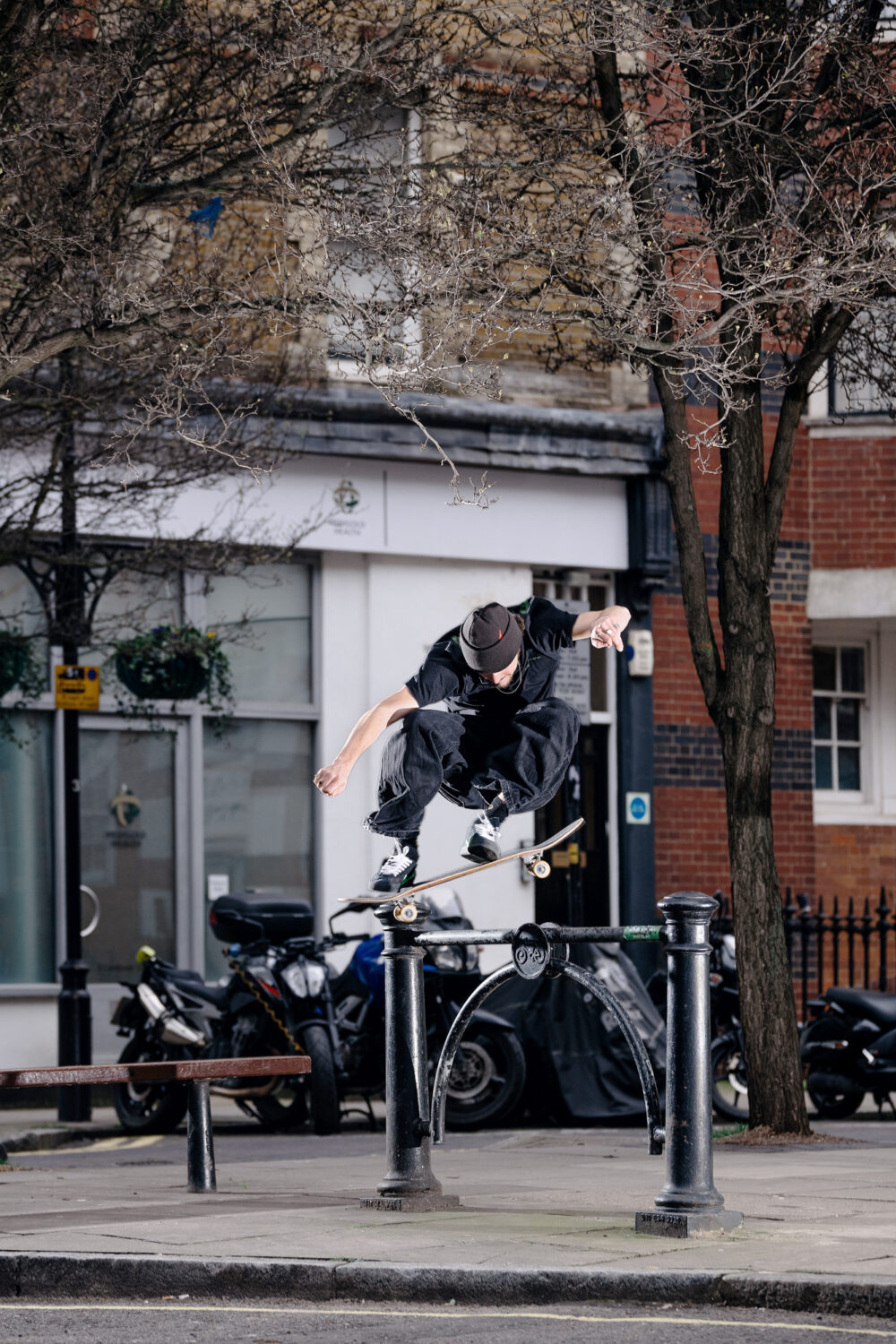 How is the skate scene back in Glasgow? I know the closure of Pyramid early last year was a major blow.
It's the best. They have such a big crew of really close friends. I'm not going to lie: I was heartbroken when Pyramid closed its doors. My close friends Dave (Bell) and (Scott) Perry opened the shop and it brought a real sense of community to the skate scene, giving everyone a place to meet up and chill. I used to work there a bit and was very involved with the shop. Pyramid skate shop will always be the best for me. Big love to the PYRA BOYS.
Who are some up-and-coming skaters back home?
I don't really know anyone up-and-coming because I've been away for the past couple of years but major shout-outs to Fraz, Dunder, Bessa, Wason, Rab, Dirty Mike… fuck I could go on. All those boys brought me up and I love them all.
What about in London?
Jamie Platt, Charlie Birch and Kyle Wilson never fail to blow my mind. Darius Trabalza is a machine and I still can't beat him at SKATE. I love skating with Casper Brooker, Gabriel Hazell and Rauiri Jones.
You recently became part of the Pop Trading Company family and you're working on a project with them at the minute. Tell us about that.
Yeah Darius and I started skating for POP about a year ago now. I'm trying to film a short kind of welcome clip all based in London. A handful of the Dutch boys like Noah (Bunink), Pascal (Moelaert), Chima (Chibueze) should hopefully have some clips as well. My mate Grant Dawson is filming it.