Necessary Mirage – Vans in UAE
19.04.2019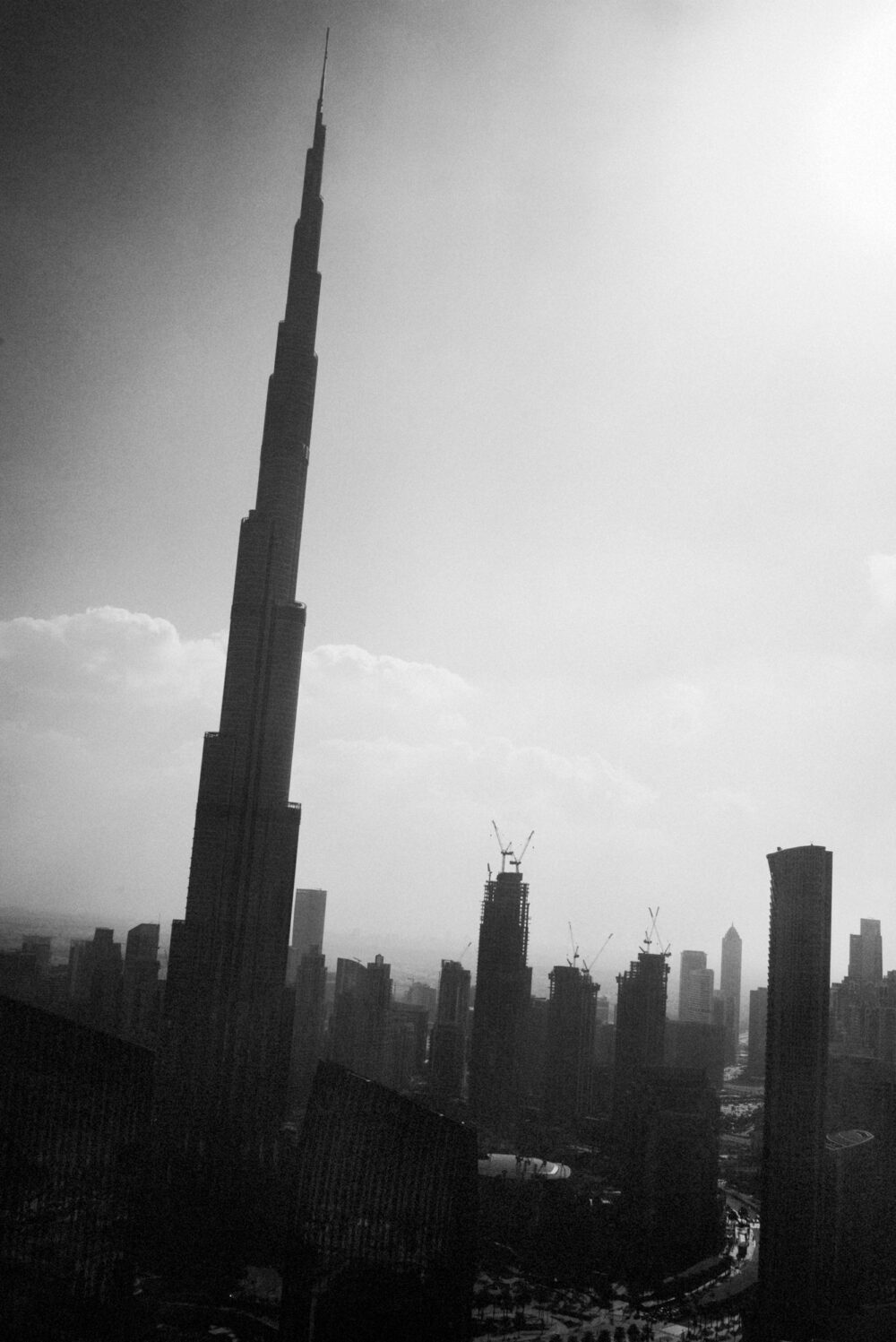 Photography: Pires
Captions: Ram
Watch the accompanying film, Vans Presents: Necessary Mirage, here.
A conversation with Amy Ram and Fabiana Delfino.
It seems like brands involved in skateboarding are finally taking women along on trips to film street skating and shoot photos. What are your thoughts on this?
F – It's maybe a little bit overdue. I think the whole trend of women's skateboarding is becoming a thing now and a lot of companies want to get on that train. I think it's a great thing. It's a positive thing.
Specifically I wanted to talk about women's experiences on mixed trips like your trip to UAE.
A – We were quite nervous before this trip, with the status of the names who were going with us: Dan Lu (Lutheran) and Nassim (Guammaz) and all those guys. Originally when Alex Forbes (Vans) suggested the trip I was like: "No, I don't think I'm good enough. It's going to be embarrassing." But Alex was like: "You'll be fine," and it was really sick actually. The boys were super supportive.
F – I've done a few trips with Santa Cruz with all the dudes but this was probably the first trip I've been on with people I didn't know. Like I'd just met Nassim and Robin (Bolian) and Dan Lu and it was pretty intimidating, just because they are so recognisable as top pros. But from the first day they were super sweet and they didn't treat us like we were any different. They were just homies immediately. So that was very nice.
There are routines and traditions associated with these trips that the guys are all used to. Do you think they behaved differently because you were both there?
A – I guess Dubai was a bit different because you couldn't actually drink there. The vibe was very mellow. There was only drinking in the hotel and we barely did that. You couldn't drink beer in the streets, so there was no drinking at the spot or smoking weed or anything.
F – That probably added to the whole experience of the trip for us.
What about on Santa Cruz trips Fabi? Do you think the guys tone down their behavior for you?
F – I would say so, but the Santa Cruz dudes are all super nice and well behaved naturally. Since the industry is taking notice of women's skateboarding, they (male skaters) kind of know that this is how the programme is now. I think skaters are now catching on to the fact that: "OK, she's now my teammate, we're going to be in the van." I think the barrier is broken down in the sense that we're equal. I should be there as much as they should. That's my experience at least.
When I was in Paris with Skateboard Cafe, Savannah (Stacey Keenan), described being very conscious that she was taking up time to film tricks when the guys could have been filming / shooting photos.
F – I experience that all the time, on every trip I go on with the dudes, just because there is such a big difference of skill levels. I know that if I can notice it, then the dudes notice it too. It's always at the back of my mind, even if it's a trick I'm really stoked on. It's a natural feeling.
So how can that situation improve?
F – I don't know, because a lot of it is internal. They're not going to say: "Stop trying the trick," or: "We're going to move on to this 18-stair so that whoever can get this trick." That's never going to be the case. There are always boundaries so that will never be voiced. So a lot of it is internalised, but if I'm feeling like that, I'll just push through it. As long as we just push through our own minds, everything will be fine.
A – The guys pushed me in a way that I thought would never happen. I felt really encouraged to skate in front of them.
You both just got back from an all-female trip to Indonesia, also with Vans. In the future would you rather be involved in more all-female trips or more mixed trips?
A – I would rather do a bunch more girls' trips, just because they are so much fun and I think we are all on the same level. But I would do mixed trips, I don't mind.
F – We want to go on as many all-girl trips as possible, but I equally feel like going on trips with guys is as important. All-girl trips all the time would be quite intense. There are a lot of hormones. The guys sometimes balance everything out.
In a broader sense, 2019 seems to be an important year for recognition of women's skateboarding. What are your thoughts on this?
A – It's all happened really quickly and really suddenly and we've kind of made ourselves ready for it because we know that this is the time, this is the year. We have to be positive rather than getting sketched out by different places and having to perform. You just need to remember to have fun with it and enjoy it and not to take it too seriously.
F – I think the direction the industry is going with female skateboarding is really great and I think it's the best it's ever been, but there is still a lot of room to grow. I'm super stoked on how it is now, but there are things that people and companies can learn from to make it even better and more legitimate.