Now You See Us
02.04.2019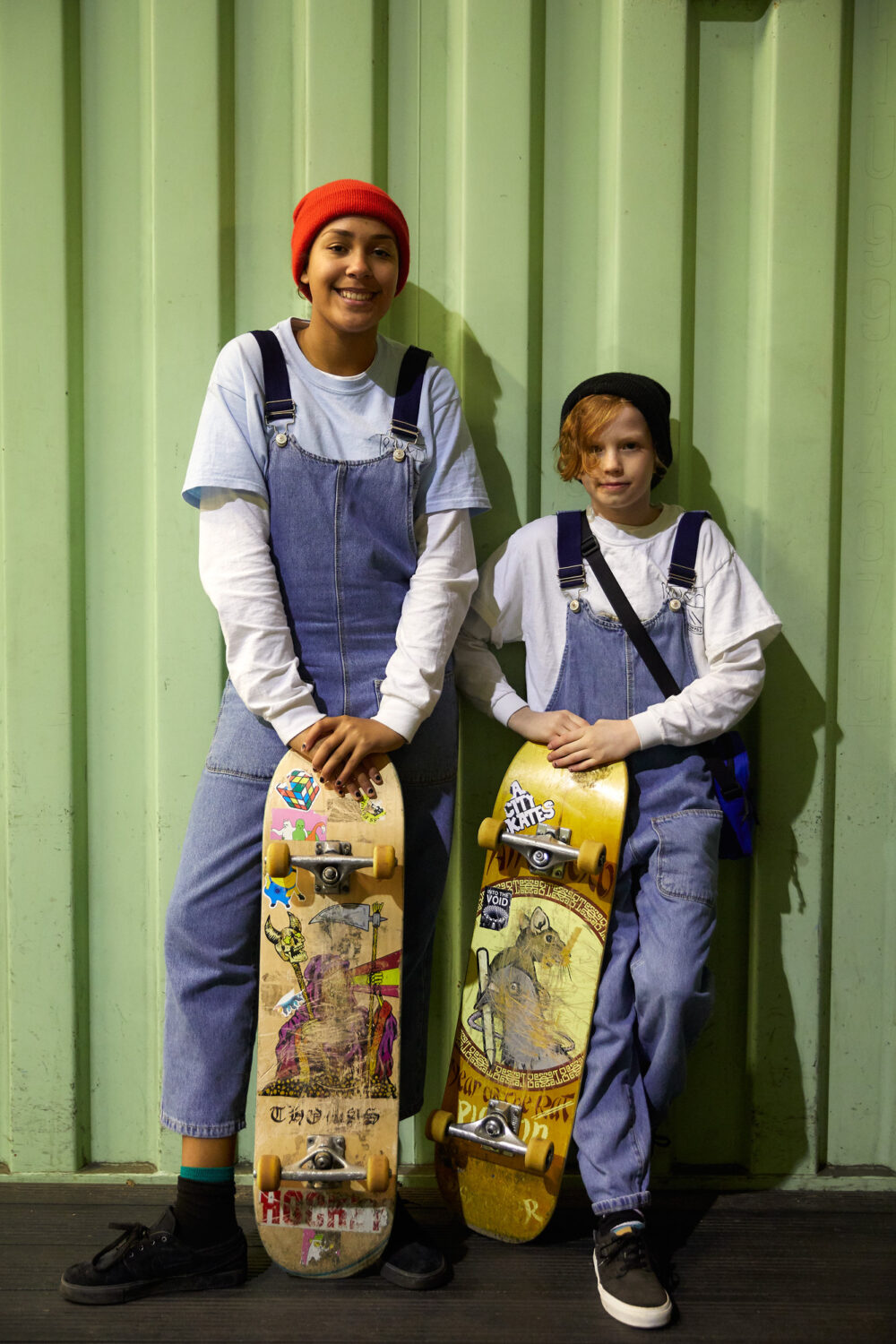 Photographer Amanda Fordyce and writer Sheleen Jegasothy were at Nike SB's International Women's Day event at BaySixty6 last month. Amanda shot some portraits of the girls and women in attendance while Sheleen chatted to them about their experiences as female skateboarders.
Words: Sheleen Jegasothy
Photography: Amanda Fordyce
"People feel the need to ask me if I'm any good when I tell them I skate. I couldn't help but think that if I had a penis that wouldn't have even crossed their mind. It used to get under my skin but now I find it pretty motivating." Anita Milton-Hunter (19) has been skating since she was nine yet still faces intimidation regularly. The difference is, now she has a growing sisterhood empowering her to turn that negativity into motivation.
Over the last decade, the formation of online communities around various social issues has sparked global movements. Within skateboarding, social media has accelerated the rise of female skaters, female-led skate tours with crews, and generally more participation. Before hashtags were a thing, there was limited awareness of female skaters. Bekkie Pugh (22), who's been skating for about a month, decided to give it a go after seeing some girls skate nights online: "It just looked really fun!" Despite various shortcomings, social media has provided a necessary mirror to women, girls, and minorities, giving them the opportunity to support each other and see themselves reflected on a more regular basis. It's a level of visibility that has the power to inspire. Girl-only skate events for International Women's Day, like Nike SB's event at BaySixty6 featured, were just some of the initiatives supporting female skateboarding progression. This year's IWD theme was #balanceforbetter, a call to action for a more gender-balanced world. For skateboarding specifically, that relates to things like more balanced media coverage, more female sponsorship, more female leaders and employees in the industry and more female skate photographers, filmers and writers. After all, it's hard to be what we can't see.
Kellie Simpson (38), the co-founder of Girls Can't Skate Crew, was one of the first female skaters in London in the early '90s. She recalls being discouraged by being told: "Girls don't skate, it's for boys." When she finally raised enough money to buy her first board at 13, she had: "never seen another girl skate, not even in magazines or videos." It's evident that we've come a long way since then but arguably the lack of exposure female skaters receive in comparison to men is contributing to holding the scene back: "I think I would have skated a lot sooner if I'd been a boy, because I think I would have found people to skate with a lot sooner," added Rae Smith (34). Smith started skating a few years ago, and formed Nefarious Skate Crew shortly after because, she says, her and the other girls "felt intimidated to go to skateparks and we wanted friendship and solidarity." It's also important to consider that in order for more women to rise to the level of other professional skaters there needs to be a greater understanding of the barriers they face at a grass roots level and what we, the community, can do to support their growth. "There are some girls who have been abused and don't feel comfortable around men," Smith says, "some who can't skate with men because of religious reasons. There's also the societal pressure of being brought up only seeing pictures and videos of men skating and always being told by subtle advertising and general socialisation that woman shouldn't be doing things like skating. There's a lot to contend with the first few times you step on a board."
While not everyone's experience starting out has been a negative one, these stories do highlight the importance of girl-only initiatives. While some view these as a form of segregation, they are actually about building confidence and creating a safe and welcoming environment. "We have a lot of girls come who suffer from anxiety and are apprehensive about getting on a board, so it's about building up their confidence to be able to go to skateparks or events and integrate with the guys," Simpson explains. What's more, one could argue that woman have a right to create their own culture within skateboarding. After all, skateboarding has always been characterised by its non-conformist ideology.
Ultimately achieving more balance is a journey in which everyone plays a role. The last decade or so has seen some traction with women finally getting equal prize money at the X-Games in 2006, and the addition of women to every single stop in the upcoming Street League Contest. Endorsement opportunities are growing, too, with women gaining more support from the industry in the form of pro boards, sponsorship deals and video parts. In the media, Lacy Baker recently featured in Nike's campaign for equality, while in 2016 Lizzie Armanto made history as the first female skateboarder to appear on the cover of Transworld, over three decades after the publication's inception. And while these opportunities grow as female participation increases, we still have a long way to go. No doubt skateboarding's debut at the 2020 Tokyo Olympics will mark a turning point, where a larger audience have the opportunity to see women skate on a global stage. But, for now, let's encourage the girls and women who keep pushing and all those who support the fight for gender equality to create a more inclusive future, where women and men are equally supported and celebrated as skaters, not divided by gender.