Rich Gilligan DIY interview
16.09.2012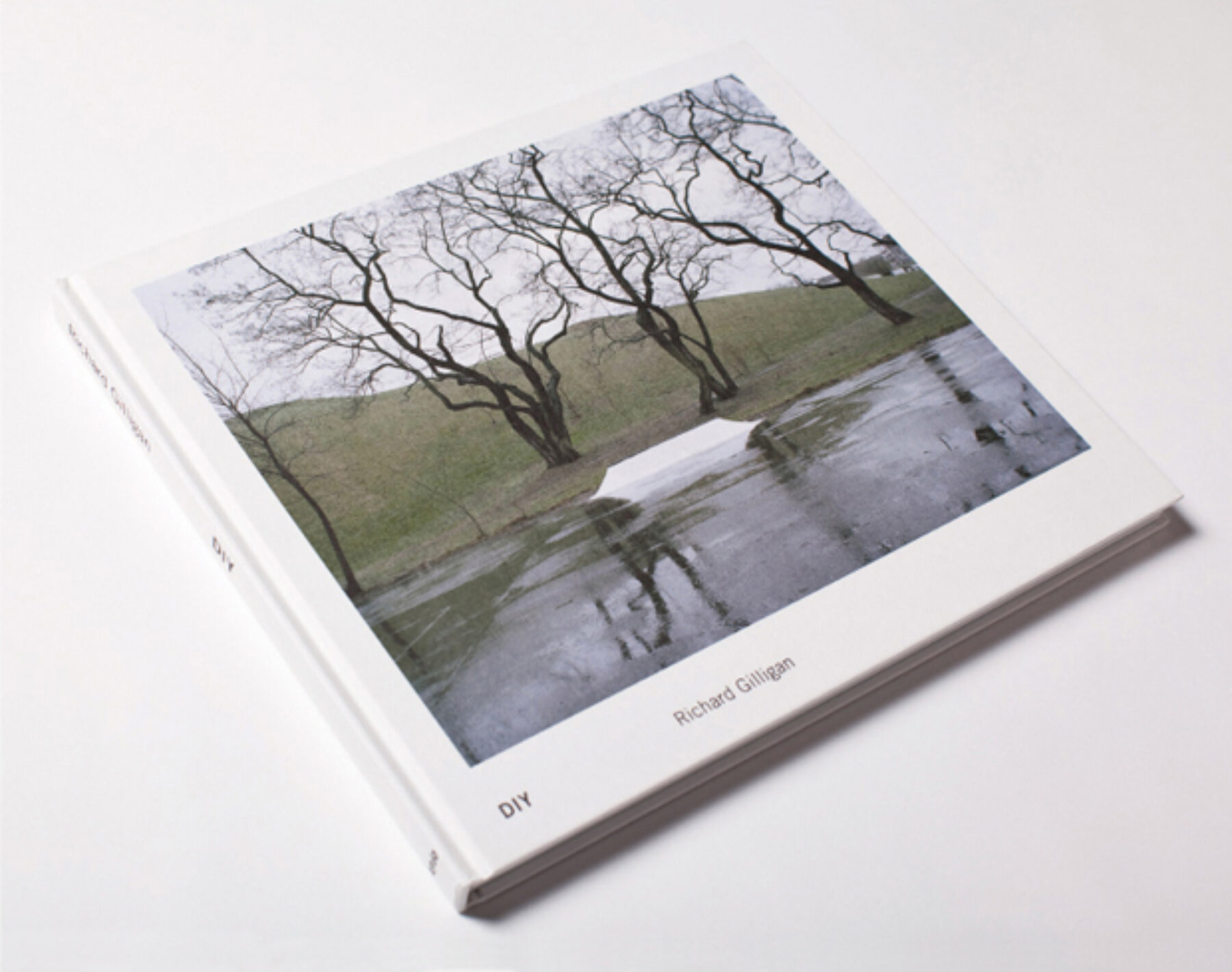 Rich Gilligan is a photographer and skateboarder from Dublin. His photo book, DIY, has just been published by 19/80 Éditions with support from Carhartt. This beautiful edition documents the burgeoning DIY scene within skateboarding through landscape photography and includes A World Apart, a short essay by Iain Borden. We caught up with Richard to find out more about shooting the project and how the book came about. Order your copy here.
How did the idea for the project come about?
I suppose the initial idea for a landscape photography project based loosely around skateboarding came about in 2004 when I travelled to Burnside to make photographs for a self-published book in the final year of my degree. The work I shot there at that time was quite different to this new body of work but that early Burnside work was definitely what led me to this project. I love landscape, documentary and skateboarding photography so for me this was the perfect combination. It took me a few years to figure all this out but in retrospect I am glad that I had some time to explore other paths in photography before I started this project.
How early on in the project did you know there would be a book? Was this always the goal?
From the very beginning of this project, I always saw this work as a book but now that I have achieved that I'm really looking forward to working on the project within a gallery space too. Some people are really specific about the outcome of their photography work but I always tend to see a project as an exhibition and as a book. One compliments the other, but I do personally prefer the intimacy of engaging with photography through a book. I love how the pace or layout can help build a flow or narrative for a body of work. That's not to say you can't experience that same feeling with work on a gallery wall but for me I love just getting lost in a book at home without any distractions.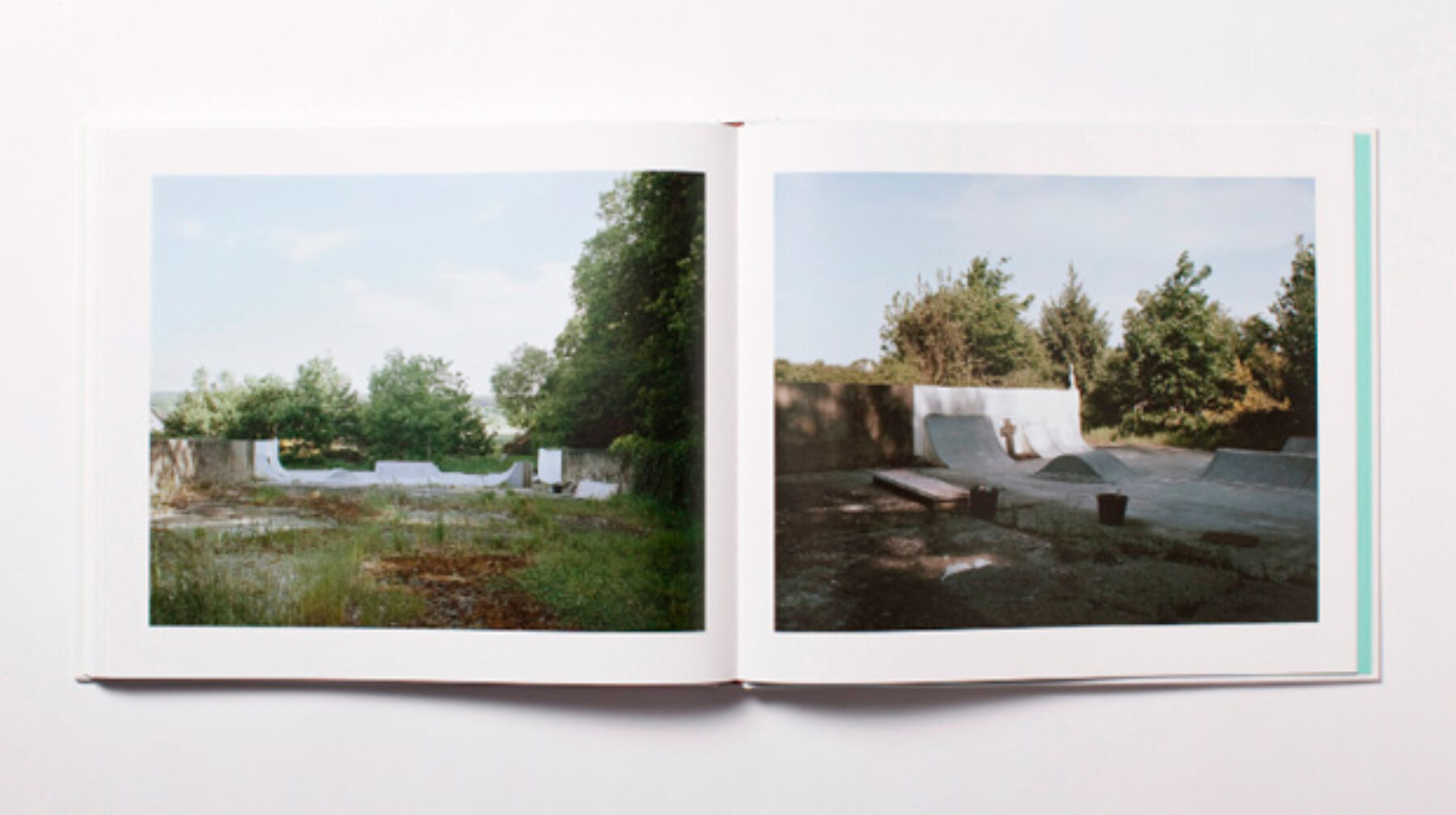 How did you go about securing publication?
I got lucky! The way I got the book deal sorted was quite random. I had been shooting the DIY project for over a year in between working commercially as a photographer in Dublin and in July 2011, I got asked to exhibit a small selection of the work to date in this really nice exhibition in Paris called Public Domaine. A mutual friend was at the exhibition with the guys who ran 19/80 Éditions and he mailed me after the show saying that they seemed really into the project and mentioned I should get in touch with them. So I did and we just took it from there. I had decided in my head that I was going to self-publish the work as a book anyway so when this just kind of fell into my lap I couldn't believe it. It's that old saying "right place, right time", but it's weird when I stop and think about it – it couldn't have worked out better really.
How did you choose which locations to shoot and were the trips self-funded?
I discovered lots of the locations through hours and hours of online research and talking to skaters I knew around Europe and the US from working as a skate photographer over the years. I was amazed by how welcoming and accommodating people were along the way. So in terms of how I chose the actual locations it was for the most part just trying to go with my gut feeling about a place and then figuring out a way of getting the time and money to get there to shoot. Initially I was just funding all my trips/film costs through my commercial photography work, which actually worked out nicely as I ended up getting some commercial shoots in the US so I would always stay on after the job. This was how I ended up shooting a lot around the southern states of Tennessee and Lousiana. For that work I was on a shoot for Jack Daniels in Nashville so that leg of the project was funded purely by whiskey! It actually ended up becoming my honeymoon too, so I was dragging my wife off into ghettos in our rental Ford Mustang in Memphis to shoot DIY spots in between visits to Graceland and Sun Studios. That part of the project was so much fun to work on. I did very quickly begin to run out of money especially during the final few months of shooting but thankfully Carhartt was able to help me out with some funding towards the last leg of travel which made a huge difference to the end result and really took the pressure off financially.
Was there anywhere you wanted to visit but didn't manage to?
The thing about a project like this is that it is endless. At one point I mailed the publisher saying that I needed another year to keep shooting for it as I really wanted to include Asia, Russia, Africa and Australia but then I came to this realisation that the project is not meant to be some kind of catalogue of DIY spots; it is a series of photographs about this subculture as a whole and it would simply not be physically possible to cover every single location I hoped to shoot. So I decided that I needed to give myself a deadline and just work as hard as I could towards that. Ironically the last location I shot on the final day of my deadline was 20 minutes from my front door in Bray, just outside Dublin.
What is your favourite DIY spot to skate?
I did really enjoy trying to get my head around skating Burnside and because I spent nearly three weeks there skating and shooting everyday, I felt like I got the most satisfaction out of figuring out different lines. Watching locals like Brent Atchley and Ben Krahn just destroy that place with such ease was pretty amazing. As I am sure you know well, most DIY spots are fairly unforgiving and can take some time to figure out so having more than one session somewhere helps you out a lot.
Where has the most exciting DIY scene?
Malmö, Sweden without a doubt.
Tell us a little about the image 'Dick's Bowl'.
This is one of my favourite photographs in the book. I had planned a shoot here and thankfully it turned out the one day I could make it was the day that the guys got their main delivery of concrete. I arrived there with (Dan) Cates super early in the morning and got stuck into a few hours work and before I even took my camera out, the concrete truck arrived. The delivery guys were totally spun out by what was going on: "You guys are building an outdoor pool…. for skateboarding….. in your garden…. in England?".
Tell us a little about your views and tastes within documentary photography.
For some reason I have always been drawn to documentary photography. Initially I was really into a very traditional reportage style from the likes of Eugene Richards, Bruce Davidson and Robert Frank but these days I am mostly just interested in photography that I feel genuinely moves me in some shape or form, be that within or outside a strictly documentary genre. Good photography is just good photography and I do feel less drawn to really editorial work these days. In saying that I do feel that for me the best kind of photography does have to be about something, even if that something is presented in the most abstract or obscured way.
Were any books or projects by other photographers an inspiration to this project?
The list is endless to be honest – I have and will continue to be influenced by so many photographers. In the past few years however I have been hugely influenced by the work/books of Paul Graham, Alec Soth, Conor O'Brien, Ari Marcopoulos, Tobias Zielony, Ed Templeton and John Gossage.
What does the DIY scene mean to you and why is it important?
To me DIY is simply an inspiring and motivated movement that I feel is worth documenting. People talk about this new scene as if it is something that has only just popped up overnight but this is what skaters have been doing since day one – we have been forever adapting and embracing whatever shit lies around us and turning it into something fun and exciting. Long may it last.
What is next for Rich Gilligan?
A swim in the cold dark sea in Co. Kerry and then possibly a beer…