The Bumps – A grassroots community project
07.07.2020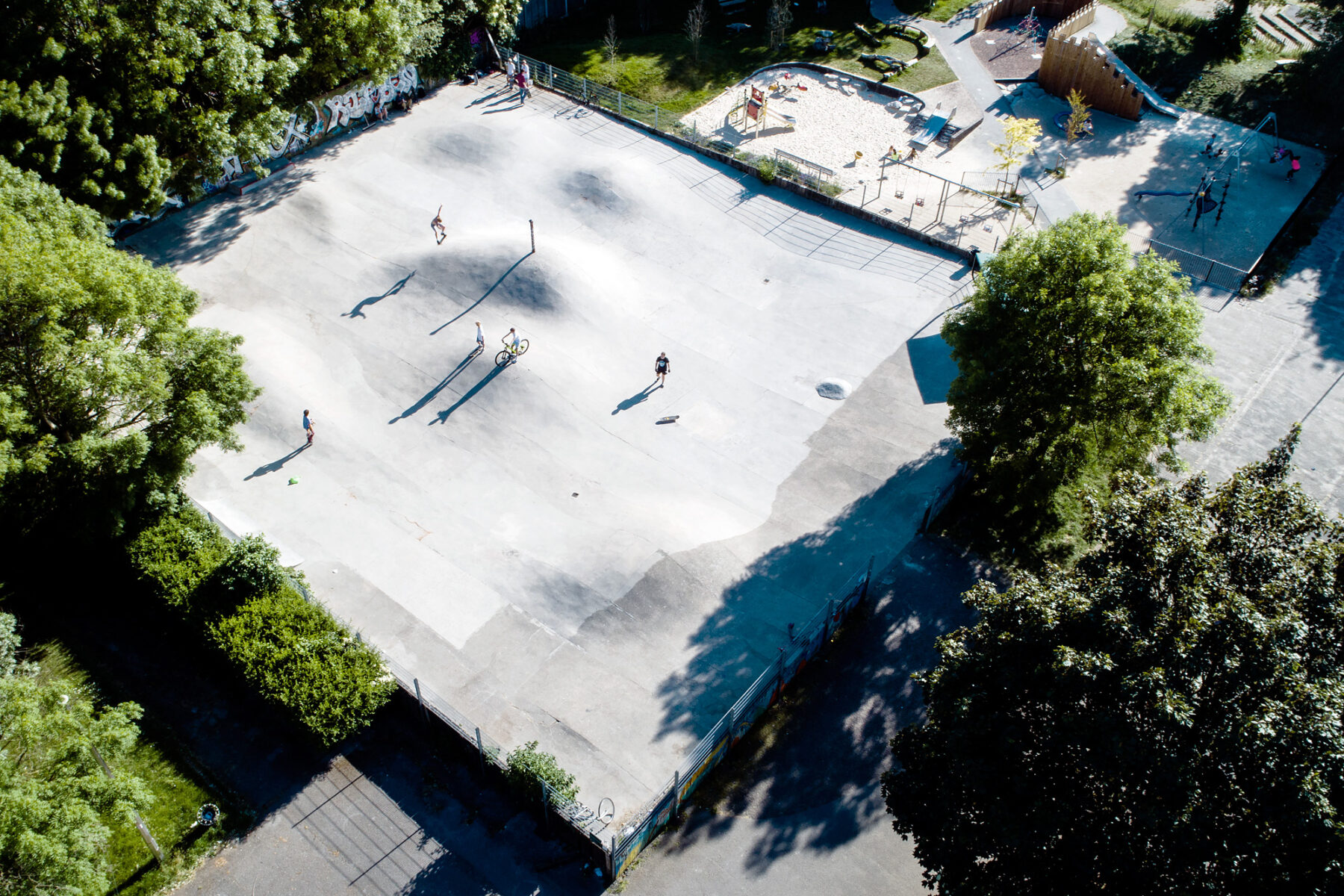 While most of London's skateparks were closed during the Covid-19 lockdown, word spread that the Hackney Bumps, an obscure park tucked away deep in Hackney was not only open (not fenced off / filled with pebbles), but was slowly being resurfaced as part of a grassroots community project. There was even talk of new obstacles. As lockdown eases, and people jump the fences at Mile End and Victoria Park, or hit the streets with their friends, the Bumps remain popular, with skaters and other wheeled users pumping around the place from 7am to dusk most days.
The Bumps were built in 1986 for BMX riders just before Thatcher's government's decision to disband the Greater London Council was implemented. The park cost £250,000, which would be expensive by today's standards but 34 years ago was astronomical. According to Saleem Siddiqui, ex-mayor of Hackney, there was a rush to spend money before the GLC was disbanded so that funding was not taken away after. Before it was a BMX park, the space was used as a paddling pool, which became derelict and was often full of broken glass. The park's mysterious iron post centrepiece is thought to be a remnant of the paddling pool.
The Bumps were popular with BMX riders initially, but over the decades fell into disuse due to a combination of the park's idiosyncratic design, rough surface and reputation as an occasional dumping ground for burned-out motorbikes and mopeds. One exception was Tony Gunnarsson, who skated the Bumps regularly through the 2000s. Tony and his friends from 243 Support (an east London skate and street art collective) organised the semi-mythical Hackney Olympics, a series of annual jams held at the park from 2005-09 with an anti-corporate manifesto. Attendance at the Olympics fluctuated over the years, from 50 in 2008 to just two in 2009. Tony explained the appeal of the Bumps to him and his friends back then: "For the best part of the 2000s, our crew avoided all well-known spots and skateparks, partly because it's annoying to skate busy spots and having to wait for your turn… Nowadays London's great for cement skateparks, with a skatepark in every area… But up until about 2008-ish… you really only had Cantelowes, Southbank, Stockwell and the old Meanwhiles. So to find out that there is another large skatepark like Stockwell in zone two was a really big deal."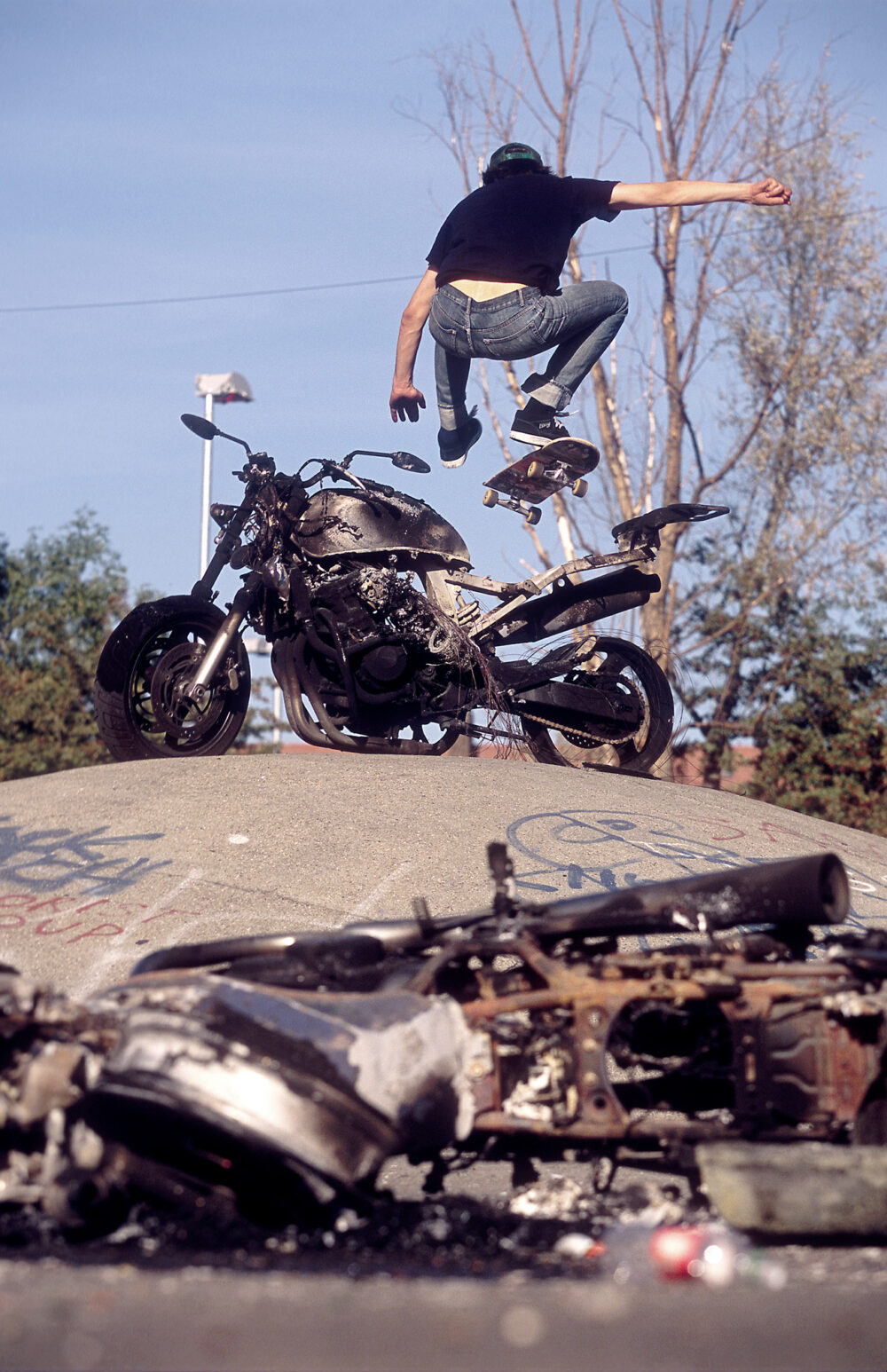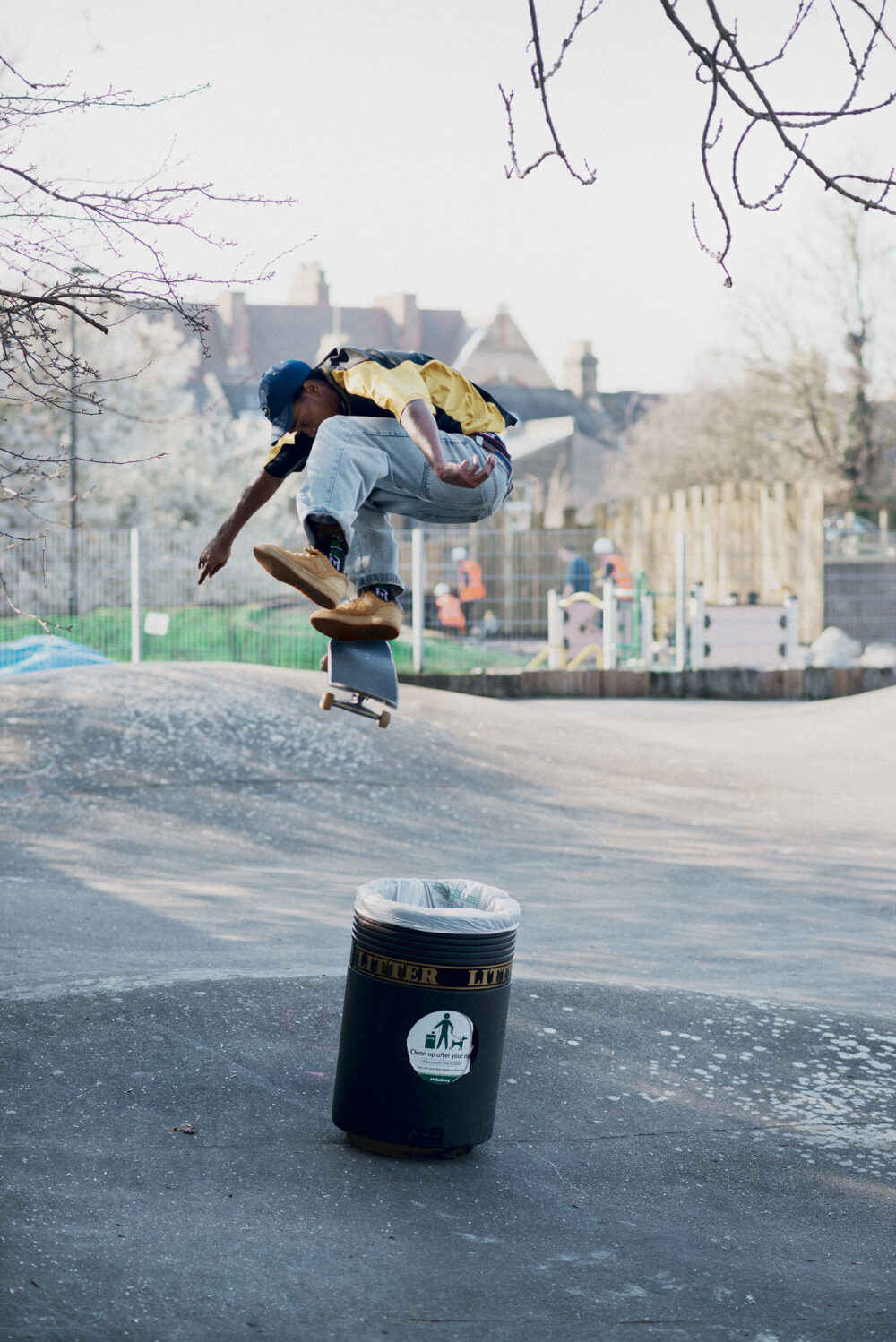 Kyle Wilson, who lives nearby, spent his time skating flatground with friends, then later Andy Willis' Frontside Gardens in Hackney Wick rather than his local park. If the Bumps had been renovated back when he and his friends started: "it would definitely have helped us improve, more locals would have been interested in skating, we could have had a bit more of a local skate community, you know what I mean?"
The Hackney Bumps regeneration project came about when two local skaters – Greg King and Nick Tombs, who work together as lighting technicians for TV and advertising – found themselves skating and hanging out at the Bumps out of convenience, but: "not really having the best time," as Greg explained. "We basically used to just skate this side of the bump (to the right of the park, as you enter). Literally just come over, hit that, come back. Everyone just did that. No one was going over the bump," added Nick. "We'd be like: 'Somebody should really do something about this place,' and then one day we were like: 'Oh I guess it's going to be us then.'"
Nick went on a skate holiday to Norway with a few friends in August 2018 and ended up skating lots of Betongpark skateparks: "I mean literally loads, as in like 15 of these skateparks. We had the time of our lives," said Nick. Betongpark is a company specialising in concrete parks based in Oslo, Norway. English partner Daryl Nobbs moved back to the UK in 2018 after six years living in Scandinavia to set up a Betongpark design studio in London. By coincidence, Daryl was one of the first people to get in touch when Nick and Greg set up the Bumps group in February 2019: "I'd just moved into the area… I'd seen some pictures of this place from back in the day but I had no idea it existed… in such close proximity to my house. I saw about the meeting on Instagram and was like: 'Fuck, OK I have to find this,' and I went and had a look and then came to the first meeting and that's how we met."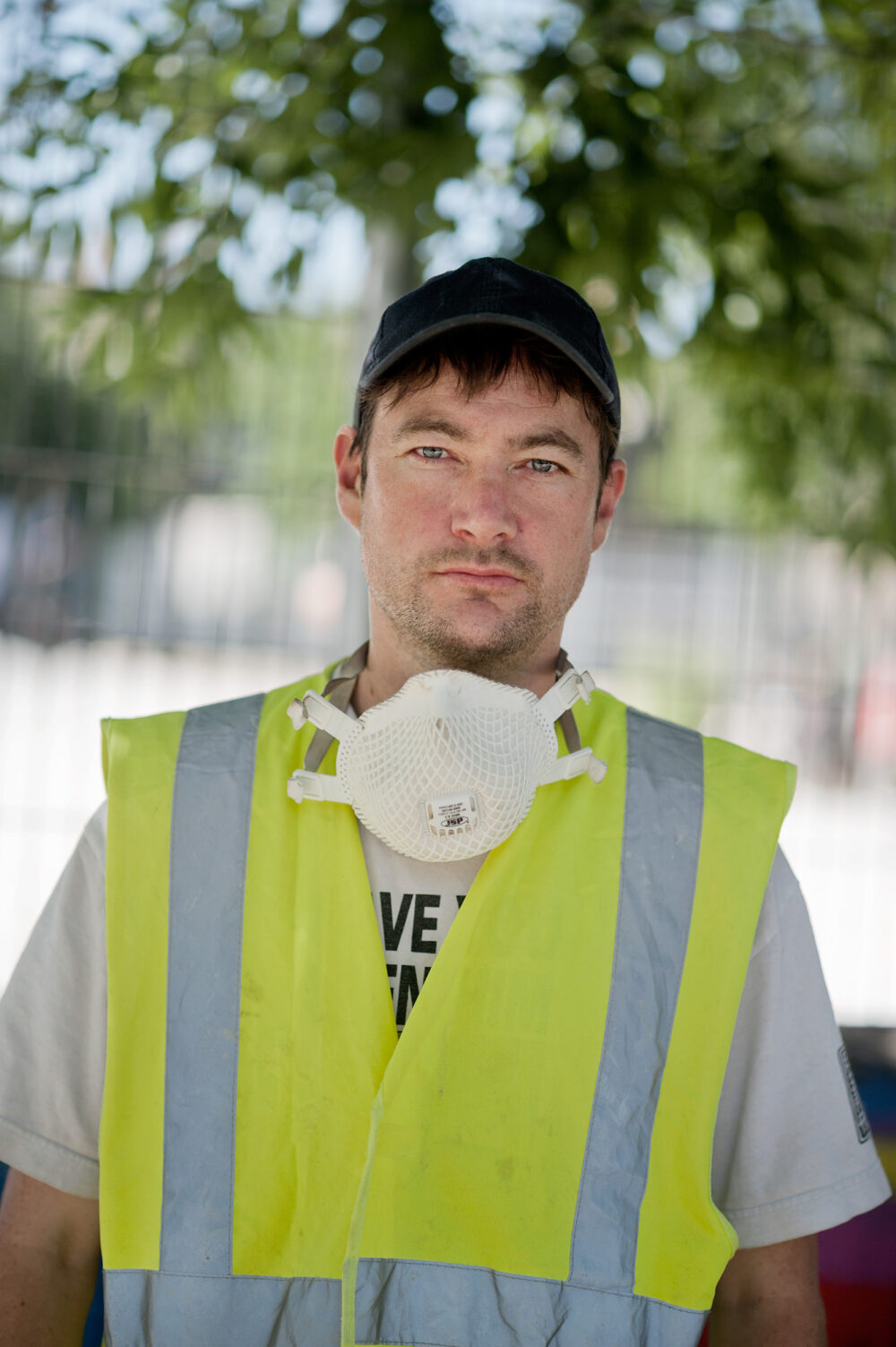 With Daryl and his extensive expertise on board, the group approached Hackney Council's King's Park Moving Together (KPMT) group with a proposal in September 2019 detailing two renovation options, which can be summarised as refurbish and resurface. Moving Together is a Sport England fund, which is divided between 12 areas of England (one of which is King's Park ward, home to the Bumps), with the aim of encouraging physical activity – and therefore improving health – in the community. "So they (Hackney Council) had an organisation to make projects like this happen," explained Daryl, "Normally a skatepark would have to go straight to Sport England where here you actually had people helping us to get this through." But the group soon became frustrated with how long and drawn out the process became: "We built this amazing proposal and ticked all their boxes for them and it got to the point where they were hindering us and holding us back," said Daryl. "We applied for a grant to do free skate lessons. They gave us a grand… but that's all we've had. We've been told we're their biggest capital investment project," added Nick. Esther Sayers, local skater, mum and Hackney Bumps community trustee, said: "Whilst KPMT and the council have been supportive, the process is slow. We held a few publicised and open-to-anyone consultation meetings and did three months of initial research looking at old photographs of the Bumps and talking to parents and community groups to find out what people thought about the place and what they would like to happen there."
Under Daryl's supervision, the group had tested an unusual yet potentially much cheaper alternative to 3D surveying, knocking down then rebuilding the park, or resurfacing – that of polishing. "It's been done a lot in Sweden, but just never to this extent on this old of a park basically," explained Daryl. "So I hit up my homie in Sweden and he sent over one of the polishing machines and one of the grinding pads to do a little test." They polished a square metre and were pleasantly surprised by the results. Fortuitously, the inexperienced and uneconomic approach to building the park back in 1986 worked in the group's favour, as Daryl explained: "They've done a rough layer of concrete… and then done a really thick, gnarly, strong render over the top. It means it's got really small stones, which has been the reason we've actually been able to polish it down." But even with the test yielding great results, Daryl was sceptical that this was the right option: "as someone that builds parks and designs parks and prices jobs, I kind of realised… this isn't really practically possible for us to do ourselves, not with a tiny little hand grinder… This is some work that you pay a big crew of dudes to come in with a lot of heavy machines…" But in the end, as Nick pointed out, all the group needed to get things underway was: "a couple of chumps with fuck all to do. And a pandemic."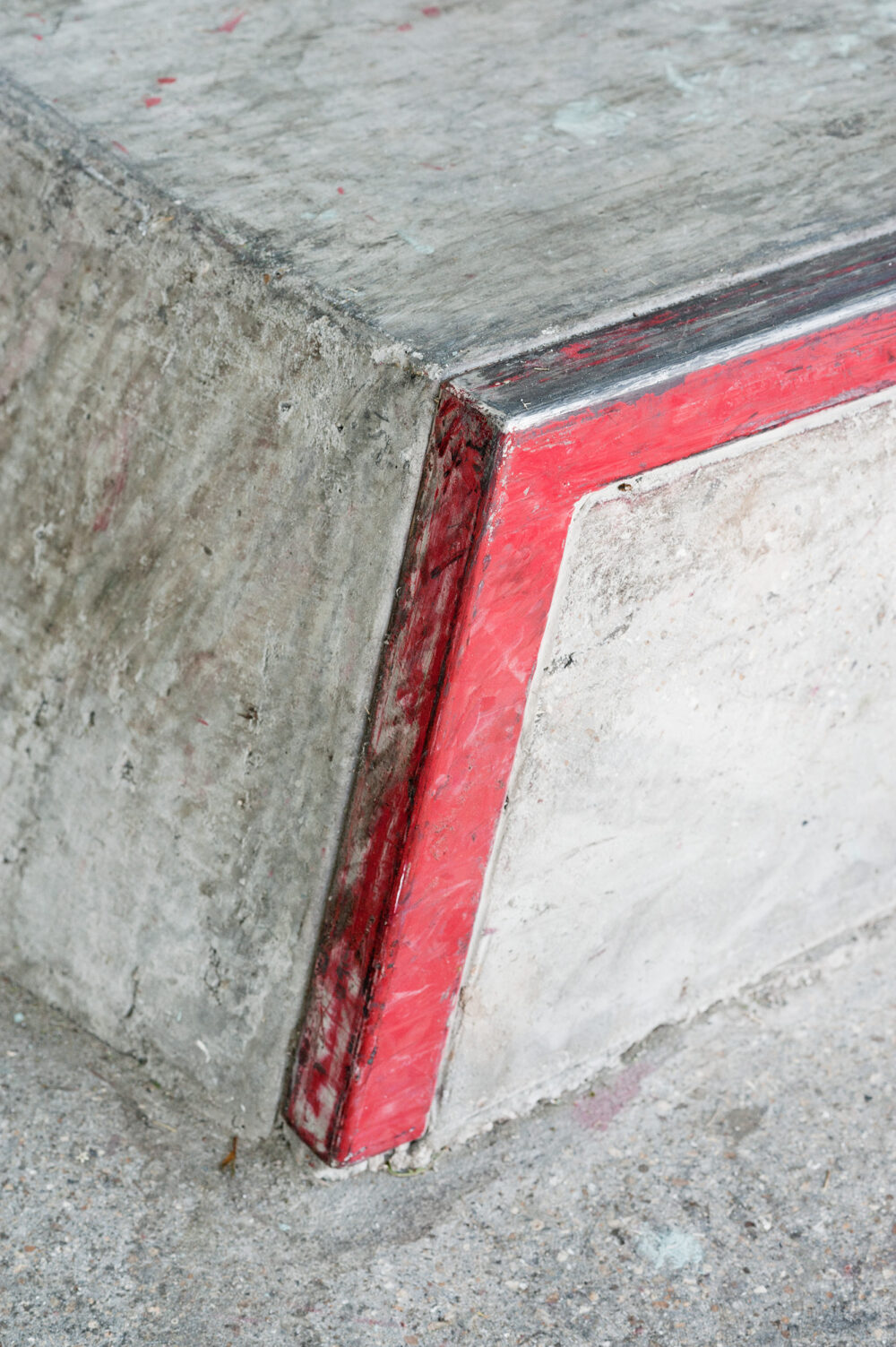 The Covid-19 pandemic meant Nick and Greg were unable to work. They had done some polishing in February, but suddenly in late March they had time to kill and according to recent reports, the sunniest spring on record. So with two grinders and an ever increasing group of helpers, the two put in five-hour shifts, five days a week, starting at 8am so as to minimise inconvenience to the park's existing users. With power supplied by a sympathetic neighbour – Piero Scortichini – and the free use of a nearby lockup in Nick's old block of flats, the pair worked through the park's 1200 square metres at a rate of 5-8 square metres a day. At the time of writing (2 June) just a few outer sections of the park remain unpolished. "As mad as it is, corona has been the best thing for the Bumps," said Nick.
When polishing started the council was aware and talks were ongoing with KPMT. The project had been green lit in January 2020, but when corona hit three months later and the group found out that funding was indefinitely on hold they decided, in Nick's words: "We're doing it ourselves. We can't wait indefinitely." They had previously been told by the council that anything they built without permission could be knocked down. "We didn't do anything for a long time because we were frightened that they would come in and that would jeopardise the process we'd started with them," explained Esther. "We didn't want to compromise the rapport we'd built up with KPMT and the council but we needed to get the job done."
So the group began building obstacles. First a quarterpipe to the left of the park, next a ledge with slanted ends at the back. Both are built to last and both have proved popular with the park's users. The group is confident the council will not follow through with its threat: "They're not knocking it down. Within the community and the network of people that we've got we could organise people to be there 24 hours a day," said Nick. "But also people are literally financially invested, added Greg. "People have spent money on the fundraiser. They're not going to let it get knocked down."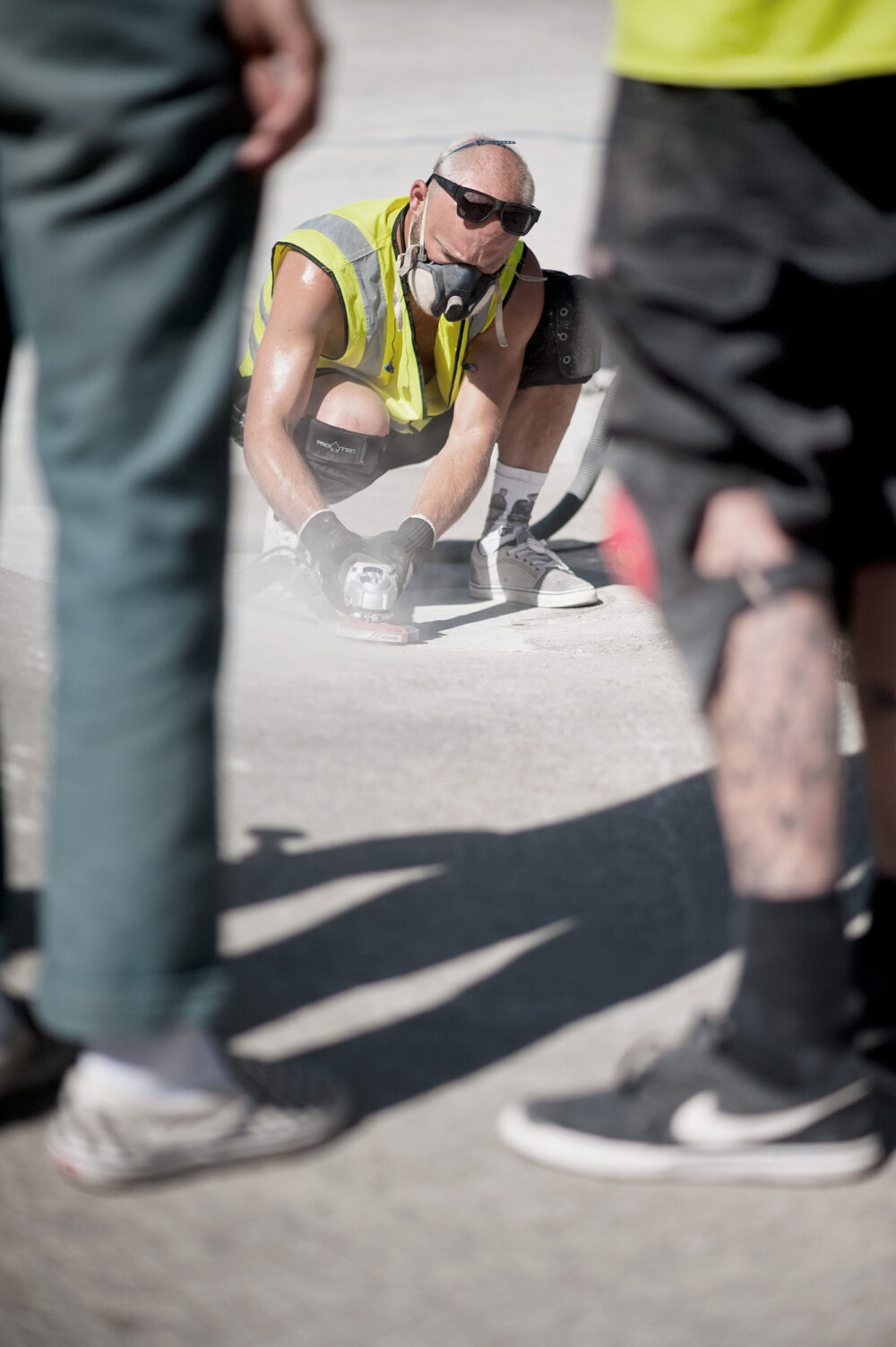 The support of the local community is vital to the renovation of the park. Much of this support was won through the free skate lessons the group put on last summer. 1000 flyers were distributed by hand to homes and schools in the King's Park ward on just one day. The lessons were oversubscribed: "The demand for that was crazy… Every lesson was 15 kids or more and you got parents jumping on and having a go. The vibe was incredible," said Nick. Esther described the buzz around the lessons in the community: "Suddenly people who I was talking to – parents that I know around here – were using the Bumps, and… they hadn't been down here… the lessons invited them in and then you noticed at the end of the summer… suddenly every time I came down here there were families… The people using the park had been rejuvenated and it was just an incredible feeling: 'Oh my god, this thing happened'. It created a sense of excitement and interest and suddenly adults who hadn't been on a skateboard for years or who had never been on a skateboard were… coming out with their kids and they're all on boards and people are talking to me about: 'where's the best place to buy a skateboard? What shall I buy?' I'm dropping my kids off at school and mums are coming up to me and saying: 'I really loved that skate lesson, I can't wait to skate again'… More than that it was: 'welcome to skateboarding, it's open to you, it's not just a closed thing that only those of us that can do it will do. We're saying come in. Come and join us.'"
Having taken the initiative to build new obstacles themselves, the group is concerned that this may lead to a showdown with the council. "That would be disappointing," said Esther. "But we've got a community to draw on who will come up behind us and stand with us and say: 'No, what's happened here is really positive.' Jenny, one of the mums who started skating with her kids during the lessons, is absolutely in support of this. She said: 'I'll come and stand shoulder to shoulder with you and tell them that they cannot take this stuff away.'" Daryl is also confident that the new obstacles are there to stay: "Everything we've done we've tried to do it in such an all-encompassing, ticking every box kind of way. We haven't just… barged in and made something for ourselves, It's been about everyone all the time in every single way… it looks like it's there to last. We haven't done some ropey DIY… we've done it properly. There's nothing they can throw at us."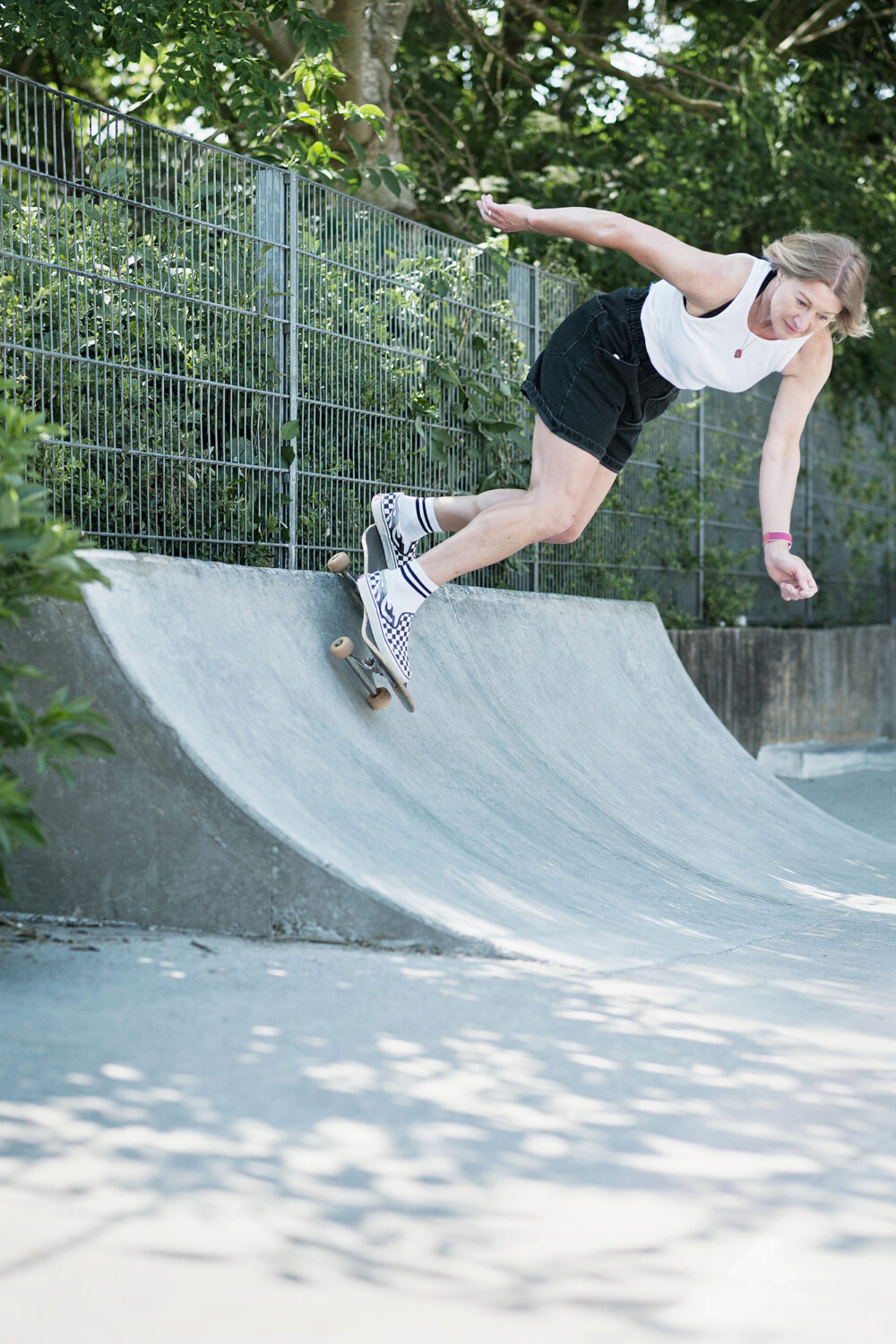 Welcoming skaters of all abilities is important to everyone involved. Esther, who started skating at the Bumps aged 47, explained its appeal to beginners: "It's about the fact that it's just carving and cruising and learning to balance but it's not just flat, so it's got a little bit of up and down. When all you're trying to do is learn to hold your balance across the board then that's perfect." Daryl explained further: "It's incredibly accessible. I could put up 6 or 7 foot transitions around the thing… and it would work really good for the way I skate, but that doesn't necessarily work for everyone…especially not when you're learning." In addition to its accessibility to beginners, the group is proud of the welcoming atmosphere that has developed: "It's not an intimidating park to walk into," said Nick. "There are always kids and parents around and that is quite unusual for a lot of skateparks." As the park becomes better known and its popularity grows, Daryl is keen that new visitors respect the ecosystem that has developed at the Bumps: "Respect the community and respect where you are. That's it. Just treat everyone well. Don't come here thinking you have more of a right to be here than a kid on a scooter or a Penny board. This is a community park and that's how it should be."
The Hackney Bumps group is currently trying to raise £11,000 (edit: now £30,000) through crowdfunding (link here). With the polishing seemingly almost complete, I asked where this money will be spent. "We've put quite a lot of money into this, so some of the money that we raise we'll use to pay ourselves back for materials," replied Nick, "we don't want money for the time we've put in but at the moment we are out of pocket and out of work." While still much cheaper than a rebuild or resurfacing, polishing is incredibly expensive in terms of materials, as Daryl explained: "The pads themselves are £40-45 a pad, which do a few square metres." I am also told that what is almost done, after three months of polishing, five days a week, is only the first pass: "People think it's done but what we've done is exposed this old concrete and we've made really small chips in it… if we leave it over the winter water will settle in those gaps and perhaps freeze," explained Greg. Two more passes are needed, with finer diamond pads, before the whole surface is hopefully sealed before winter. The group hopes to pay two volunteers who are out of work thanks to the pandemic – Soul (Pelemo) and Troy (Cundy) – to do the next pass. "They'll get a couple of months work and then the rest of it is an even split – about half of it is materials and half of it is labour," said Greg.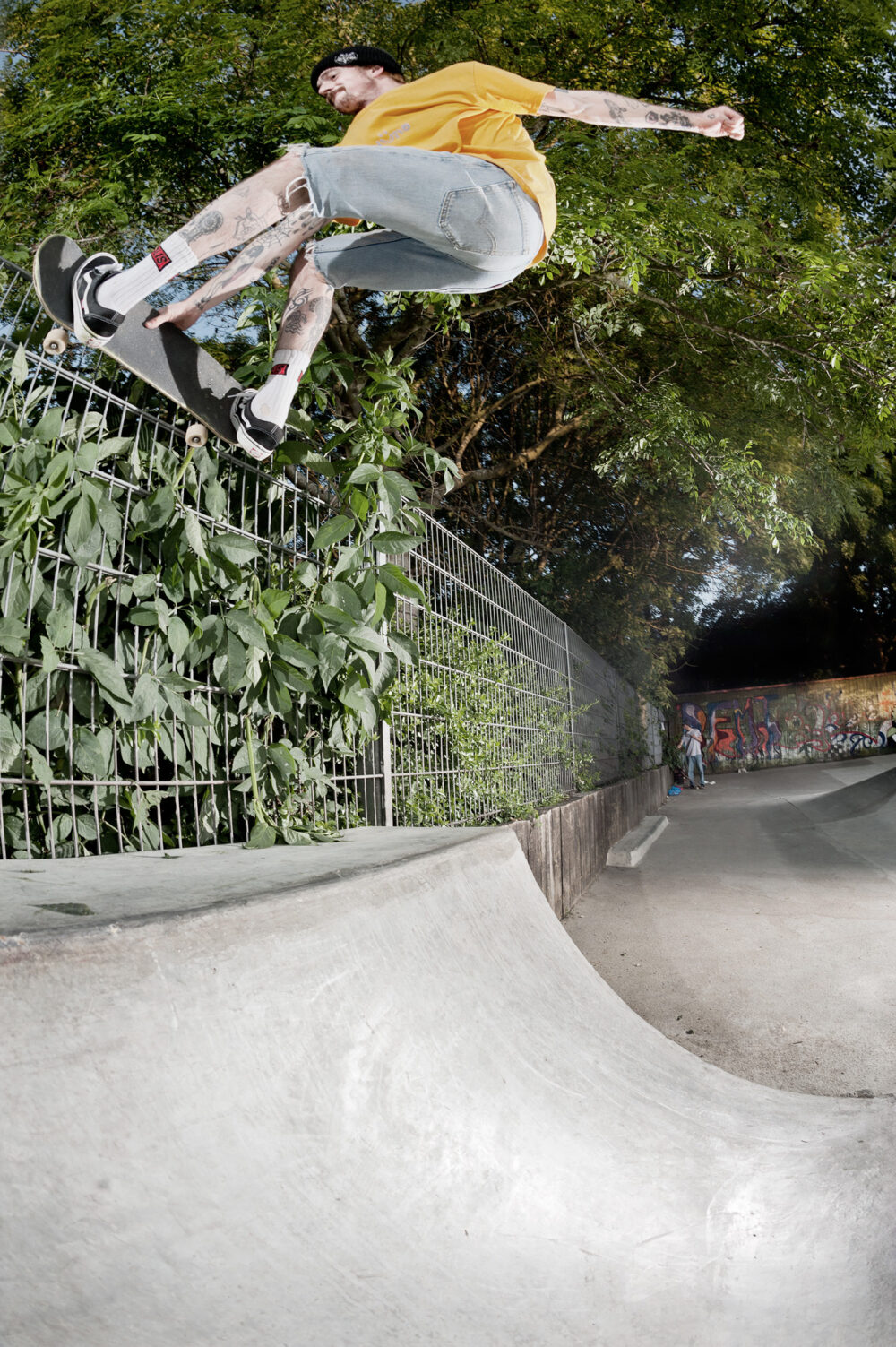 I asked the group if they are planning to install any new obstacles. A volunteer named Sam Charlton, who works as a jeweller, has made a 15 foot round flatbar, which they hope to install along the right edge of the park. Beyond that, there is talk of making the wooden wall at the back of the park a feature: "as you enter the park, back left corner… a bank to wall, quarter pipe to fence, and a bowled corner," expained Greg. I asked if maintaining the integrity of the original park factors into these additions, citing Rom skatepark's recent listed status as an example of how these older concrete parks have cultural value. "100 per cent," replied Nick. "It's kind of designed inside out. In a normal skate park you have big things around the outside and lots of space in the middle whereas this is a giant bump in the middle… So we're just looking to utilise that dead space around the outside, introduce new elements that work with what's there and that's why the polishing is so sick. I love the idea of rejuvenating the existing surface rather than just slapping down loads more concrete." For Daryl, keeping the original surface has created something special: "It feels real. It's that amazing fine line between street and a park… I feel like no matter what we add, there's still going to be that sense that… you could still film there, you could still shoot a photo there. It does still have that realness. It isn't just some cookie cutter skate park where you would warm up and then go to the real spot after. It's still a real spot and it has a real character and a real history and a real feeling when you ride it."
Please donate what you can by visiting the Regenerating Hackney Bumps Gofundme page. Watch Henry Edwards-Wood's documentary Bumps and Grind here.