Tom Knox interview
04.10.2013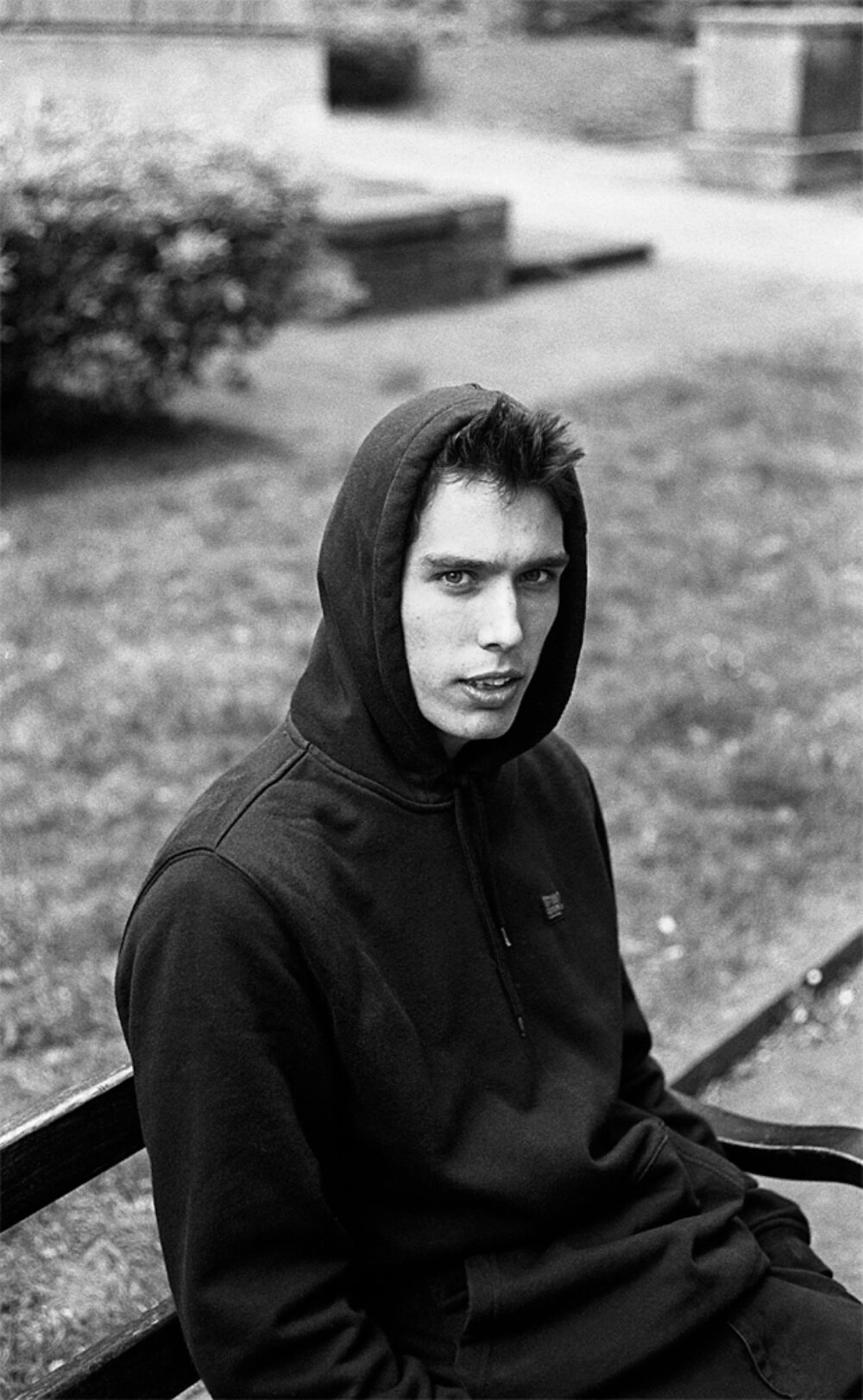 Portrait Finn Andrés
Our penultimate Eleventh Hour interview features Isle, Lost Art and Destructo rider Tom Knox, who has last part in the video. DVDs should be in shops in time for the weekend. Eleventh Hour is supported by Lakai, Fourstar, Isle and Slam City Skates.
Interview Henry Kingsford
How did you become involved in the video?
(Will) Harmon and Jake (Harris) told me about a project they were thinking of working on and asked if I wanted to film a part. I was down. It's always sick skating with a crew all filming for the same project.
Tell us about working with Jacob? I know you are old friends.
Filming with Jake is a lot of fun. He's such a good friend of mine, and I've been skating and filming with him for years, which I think helps. He feels comfortable being honest with me, telling me when he thinks something doesn't work or if he feels it could be improved. However he is not the most punctual person and also wakes pretty late most days, whereas I get up early, which can sometimes clash. But once we are out it's usually easy and fun to film stuff.
Can you talk a little about skateboard videos, and their importance in your life as a skateboarder?
When I first started skating I didn't really pay attention to that side of it, but after a couple of years I got hold of some. They were really important to me as I could get an idea of skating on a bigger scale. You can watch footage, go skating and try to learn the tricks you've seen in a video or skate similar spots.
What skateboard video has had the biggest influence on you?
As a kid I watched Lost and Found and Flip Sorry all the time. They were the only two I owned and I would say they had a big influence. One of my friends had First Broadcast, so I would go to his house to watch that. Seeing everyone do lines in UK videos was amazing, just cruising down rugged streets skating the coolest looking spots. I remember watching all the Shell Centre lines and being so hyped to go and skate there. And watching people like (Geoff) Rowley and Smithy (Neil Smith) doing the gnarliest stuff was incredible. I couldn't believe that people who grew up in the UK could do all that insane stuff.
Tom's trailer for Eleventh Hour
Do you agree that skateboarding should be presented as a full-length video, in the same way that music should be digested as albums, with tracks listened to in the order intended by the artist/s?
I definitely agree that skateboarding is a lot more enjoyable to watch when it is presented as a full-length video. It makes the skateboarding timeless. You get an atmosphere from certain videos that you just can't get from an individual part. The way the music, filming and overall aesthetic is presented creates something more than just watching someone skateboard. I also feel that full-length videos almost force you into watching skateboarders you wouldn't necessarily watch and you start really appreciating little things about their skating. It gives you a broader taste and lets you see a wider spectrum of ideas and styles.
Eleventh Hour has evolved considerably from what was originally pitched, the main differences being in length and new riders working on sections. What are your thoughts on this?
This is always going to happen with this type of project. There are no proper deadlines and as the filming progresses more people want to get involved. I think it's only a good thing.
How do you feel about the project changing from The Grey Video to an independent video last minute due to issues with sourcing music?
Music is such a big factor. I've recently seen a few videos where they've had to settle for shitty music due to having to get rights. I saw Jake doing a lot of research into rights-free music. I think you guys made the right decision as everyone put in a lot of time and it would be a shame to be disappointed in the final product because we couldn't get good music.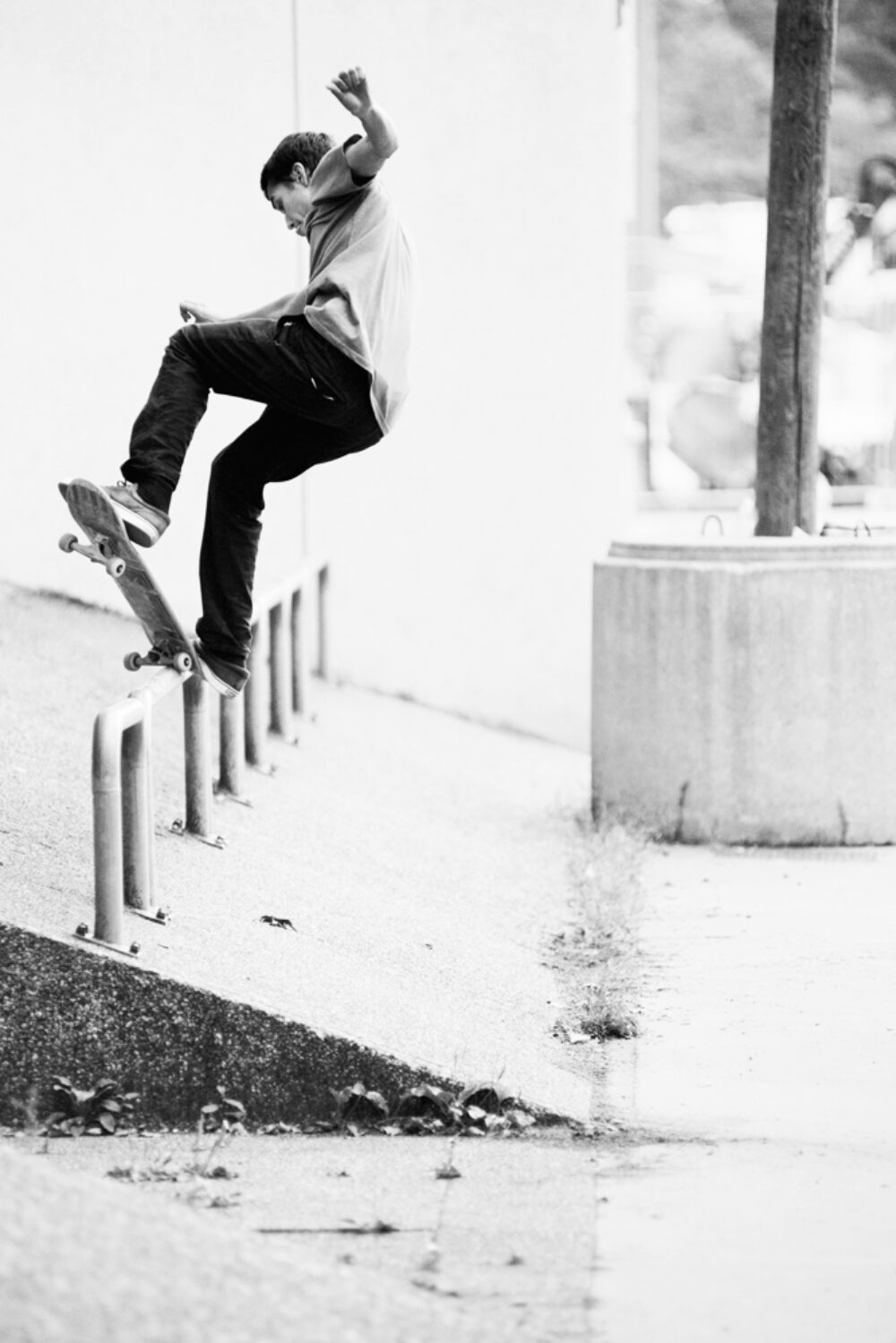 Nosegrind pop out, Lyon. Photo Henry Kingsford
The video was filmed mainly in London, Lyon and Berlin with some Valencia footage too. How do you feel these locations compliment each other?
You can definitely see the contrast between the places we've been to. This is good, though; it makes you think about the differences in spots, architecture… even the weather. Also, when you go on trips people tend to film a lot more in a short space of time.
You were injured for several months during what was already a fairly short filming schedule. How do you think this affected your part?
I got hurt nearer the end of filming, on an Isle trip to Valencia. I pretty much already had a full part at that point, but was looking forward to having the weight off my shoulders and just being able to be very particular about what I filmed. I healed up and filmed a few more clips recently, so I'm really happy about that. Hopefully it didn't affect my part too much.
What would you change about your part?
There were a few tricks I didn't get to film. But that's usually the case; it's so hard to get everything you want to get.
Who has your favourite footage and why?
I'm really happy that Dan (Clarke) has stuff in the video, as I haven't seen any proper footage from him in a while. I like seeing his stuff; his skating is so raw and powerful. He's so spontaneous; he may just land a trick first try. Skating with Luka (Pinto) was so much fun too. He has an energy about his skating that everyone really feeds off. It just makes you want to bomb around the streets all day. I think this comes across in his footage.