Up: Zoe Miloš
28.02.2017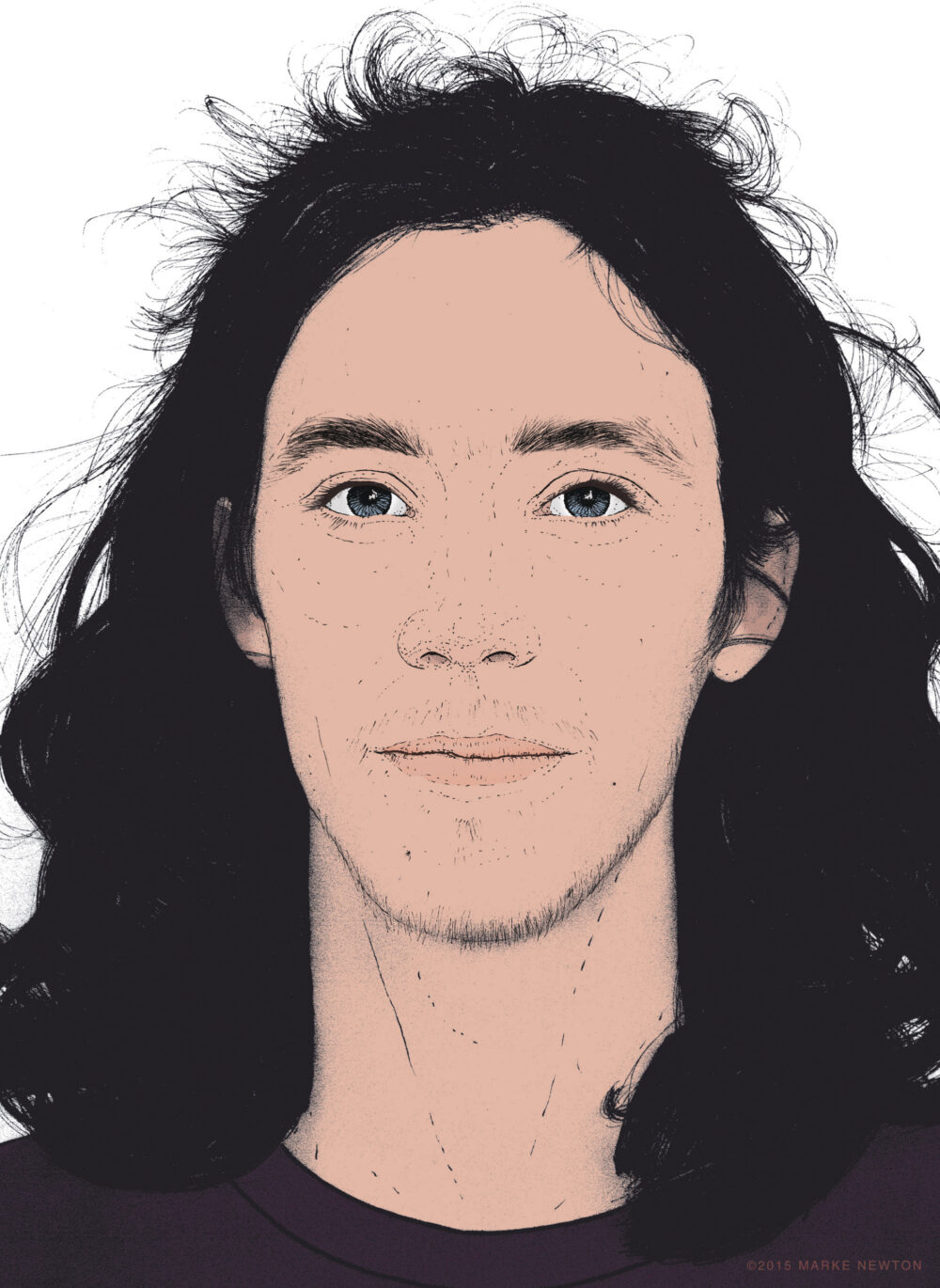 We decided to publish Zoe Miloš' Up interview from Grey vol. 03 issue 03 (conducted in Fažana, Croatia, September 2015) ahead of releasing his opening part from Nikola Racan's video Solsticij tomorrow. Grey and Palomino will host the premiere of Solsticij this Friday at Miranda at Ace Hotel London. Details here.
Illustration: Marke Newton
Interview and photography: Henry Kingsford.
What do you do other than skate?
I'm currently studying painting at the Art Academy in Rijeka.
Tell us about your home town, Rijeka. What is the skate scene like there?
Rijeka is a small city with lots of rain and many hills. People used to call it 'Rock Town' because of the alternative rock scene, but that's not really the case any more. Rijeka's cops are the baddest in the region and it's difficult to avoid them. I think that the skateboarding scene here is very strong, but some people wouldn't agree with me. A few years ago we were a bigger crew. Today there are maybe 20 people really skating, but not as one crew. We are still all on good terms, just not always riding together…
You often visit Nikola Racan and the crew in Pula and Fažana to skate. Can you tell us about the skate scene there and about how Nikola helps the scene?
The scene in Fažana and Pula is crazy. They have had so many fights with the authorities and are still not giving up. Nikola and a few others are pushing the limits and giving everything they have to make something for the skateboarding community, while others are just complaining.
Can you tell us about anything specific Nikola is trying to achieve?
He wants to make a proper skatepark by the sea. He has made lots of friends outside Croatia, so it would be great to have a place they could visit that is really fun to skate. Fažana is a beautiful, small place with only a few spots to skate.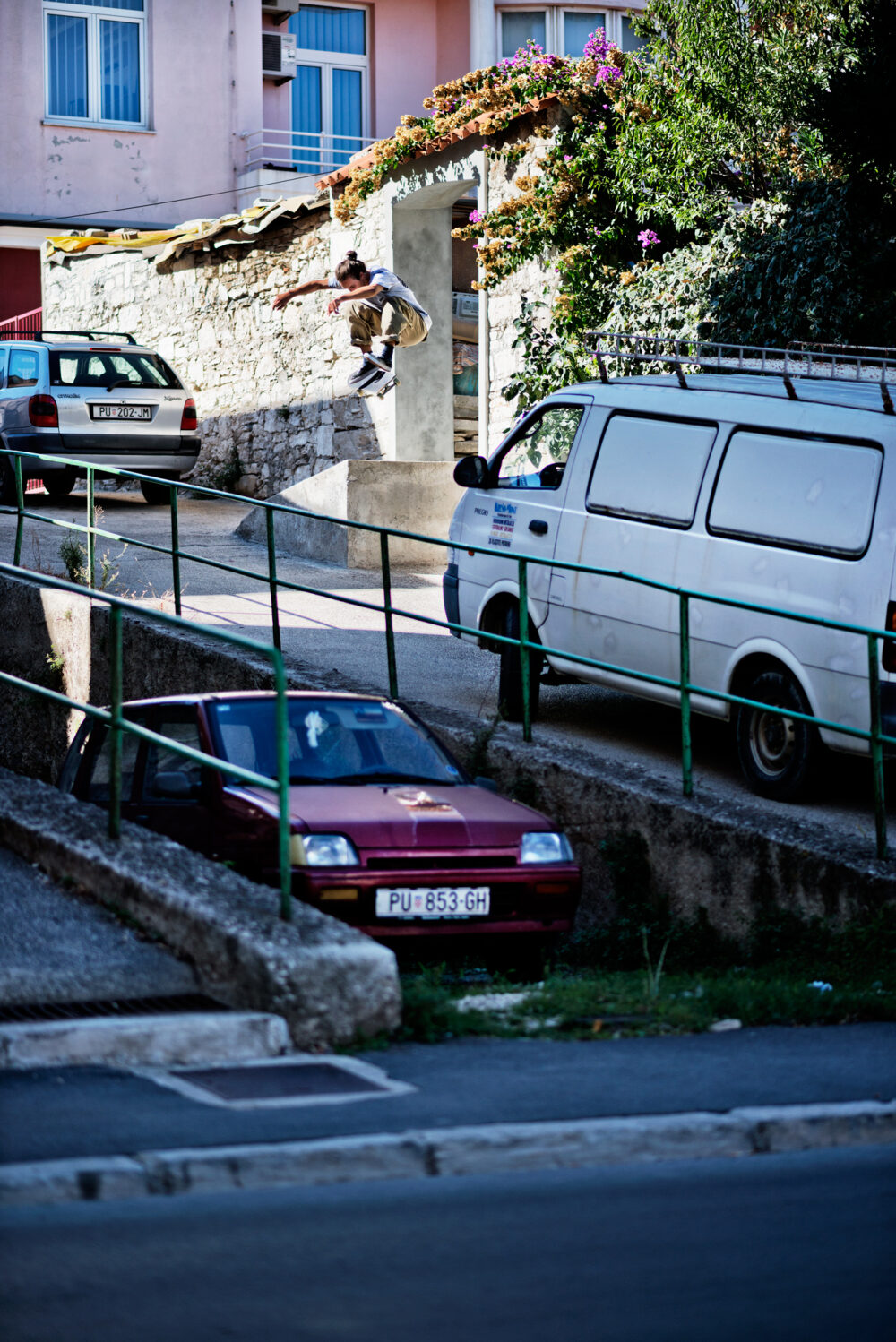 Kickflip, Pula.
Tell us about Nikola's upcoming full-length video, Solsticij.
Solsticij has been in production for five years and it's going to be great: raw and honest. I'm going to have the opening part. Nikola will come to Rijeka one more time (to film) and that's it. The video will feature many skaters from Croatia as well as friends Nikola has made on his travels, people like: Tomaž Šantl, Robert Kocjan, Aymeric Nocus and Elvis Butković. The premiere will be some time in February. I can't wait!
What is the link with Magenta Skateboards to the Fažana and Pula scene?
The connection was made in 2012, when we went to Bordeaux. We didn't know we were going to meet most of the people that we had watched in Minuit, Capsule Magenta and many other videos. It was a crazy and wonderful experience.
Who are some talented younger skaters
in Rijeka?
Oh man, young blood Marin Srzentić is killing it. That kid has progressed so much in a short space of time. I'm sure you are going to hear about him. Rijeka represent!
How was it skating with the Rios Crew this September in Pula?
The Rios guys are one big skateboarding family. They are an example to all of us. We need to be united and have fun skating with our friends. Shout out to Rios from Budapest!
Tell us about the fortresses you skated in the forest outside Fažana during the same trip (see photos on pages 53 and 38-39).
This summer was my first time there. It was insane: lots of skaters from all over were skating the fortresses all day. That vert quarter is perfect.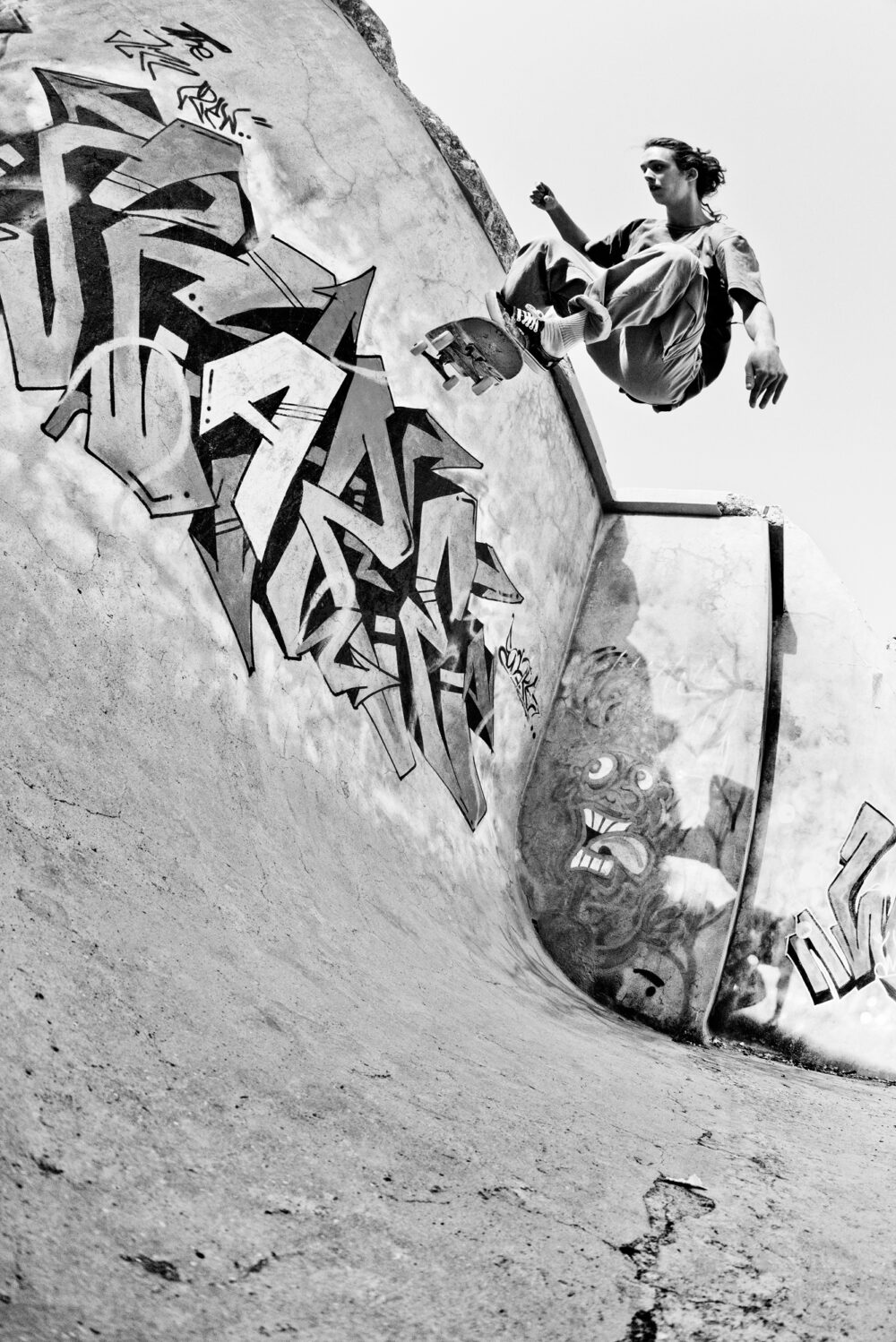 Fakie ollie, Barbariga.
What gets you inspired to skate?
Minuit, GX1000, surfing clips, downhill clips or just skating with the crew gets me stoked. When you love something and you're doing it from the heart, inspiration finds its way to you.
Where would you like to travel outside Croatia
for skating?
San Francisco seems very good for skateboarding, London, Barcelona, Malmö… I have lots of time ahead. I just need to be patient and everything will turn out like it was meant to be.
What are your plans for the future?
I recently moved to a small village near Rijeka and I have a big garden, lots of tools and lots of ideas, so we'll see what time brings. Maybe a DIY spot in front of the house, who knows?