Cory Kennedy interview
02.09.2015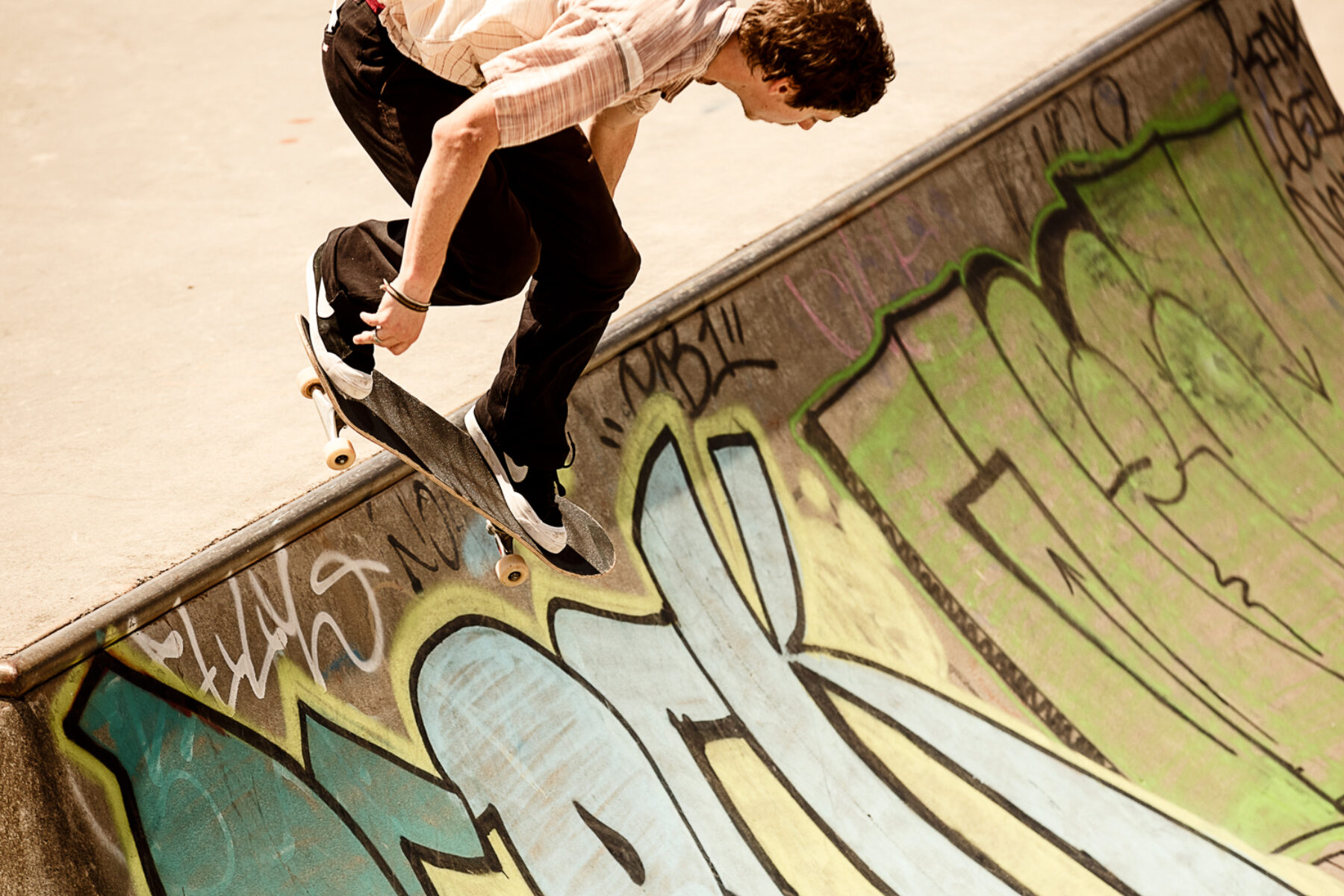 We caught up with Girl professional Cory Kennedy on the phone last week for a very quick chat about his new, much-anticipated Nike SB pro shoe, the All Court CK, and the upcoming Chronicles vol. 03 video. The All Court CK is in shops today.
Interview: Henry Kingsford.
How are you doing?
I'm good. I'm just in Minneapolis right now on a little skate trip.
How did the All Court come to be your pro model?
At first I just got a couple of pairs off Nike ID and skated them. Then they stopped making them soon after that, so I bought quite a few pairs off eBay and just skated them all the time. I ended up bringing some to the Nike (SB) offices and showing them. I was kind of pushing them. I wanted them (Nike SB) to make some. A couple of other people on the team wanted the All Court too, so it got pushed through and I ended up making it. Then they threw my name on it.
What does your shoe offer that other SBs don't?
It's definitely a more basic shoe than most, maybe not Stefan's (Janoski), but I feel like other shoes have more technology. The All Courts are pretty basic. You kind of see what you get. Right when you put them on they're ready to skate. You know that worn-in feeling? They're ready in five minutes.
But they still offer some support and cushioning. Do they have Lunarlon?
They don't have any Lunarlon or anything like that but do they have the Zoom Air support. Maybe in the future they'll come out with that (Lunarlon).
What with Grant Taylor's Blazer and now your All Court, it seems like Nike SB is moving away from creating totally new silhouettes towards adapting pre-existing ones.
More or less. They have definitely brought back some shoes from the past and upgraded them and made their own little tweaks on them, but they're still going to come out with shoes with new designs and new technology.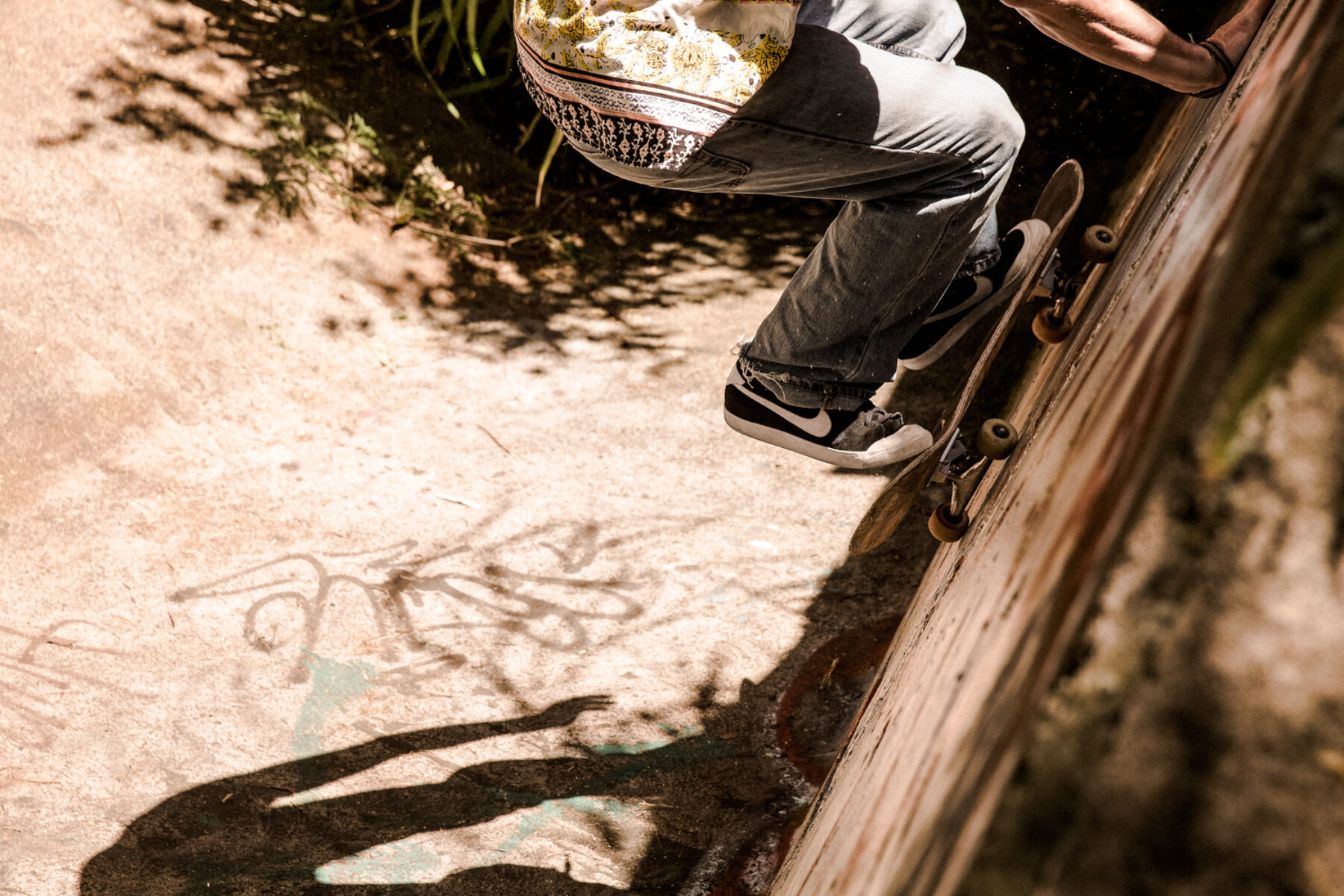 How long have you been working on your shoe?
The past six months I'd say.
Can you talk us through the design process?
The design is pretty much the exact old tennis shoe, or I think it was a tennis and a basketball shoe, multifunctional. I pretty much just took it completely from that, put Zoom Air in it, made some colourways and that was about it.
It seems like there have been rumours about this shoe for quite a long time.
I was just skating the pairs I bought off eBay at first, they weren't even my shoe. A bunch of footage was coming out with me skating them and kids saw them.
Tell us about Chronicles vol. 03.
We've been working on it for the past year or so, travelling a bunch. We've got a really sick crew. We're out in Minneapolis right now still trying to film. We've got a couple of months left. It should be good.
Where have you guys been filming, mainly overseas or in the US?
We went overseas. We went to Chile for a good time and Norway and Copenhagen and Spain. We've been hitting up a lot of places. Some US missions too…
Does Koston have a full part?
Yes, he's going to have a full part.
From the tricks that you've seen first-hand, who has impressed you most? It's a pretty strong line-up.
My buddy Karsten (Kleppan) has been ripping too hard. He just got on (Nike SB) during the video. He's definitely a ripper and it's been fun watching him skate.