Palace X Umbro
16.04.2012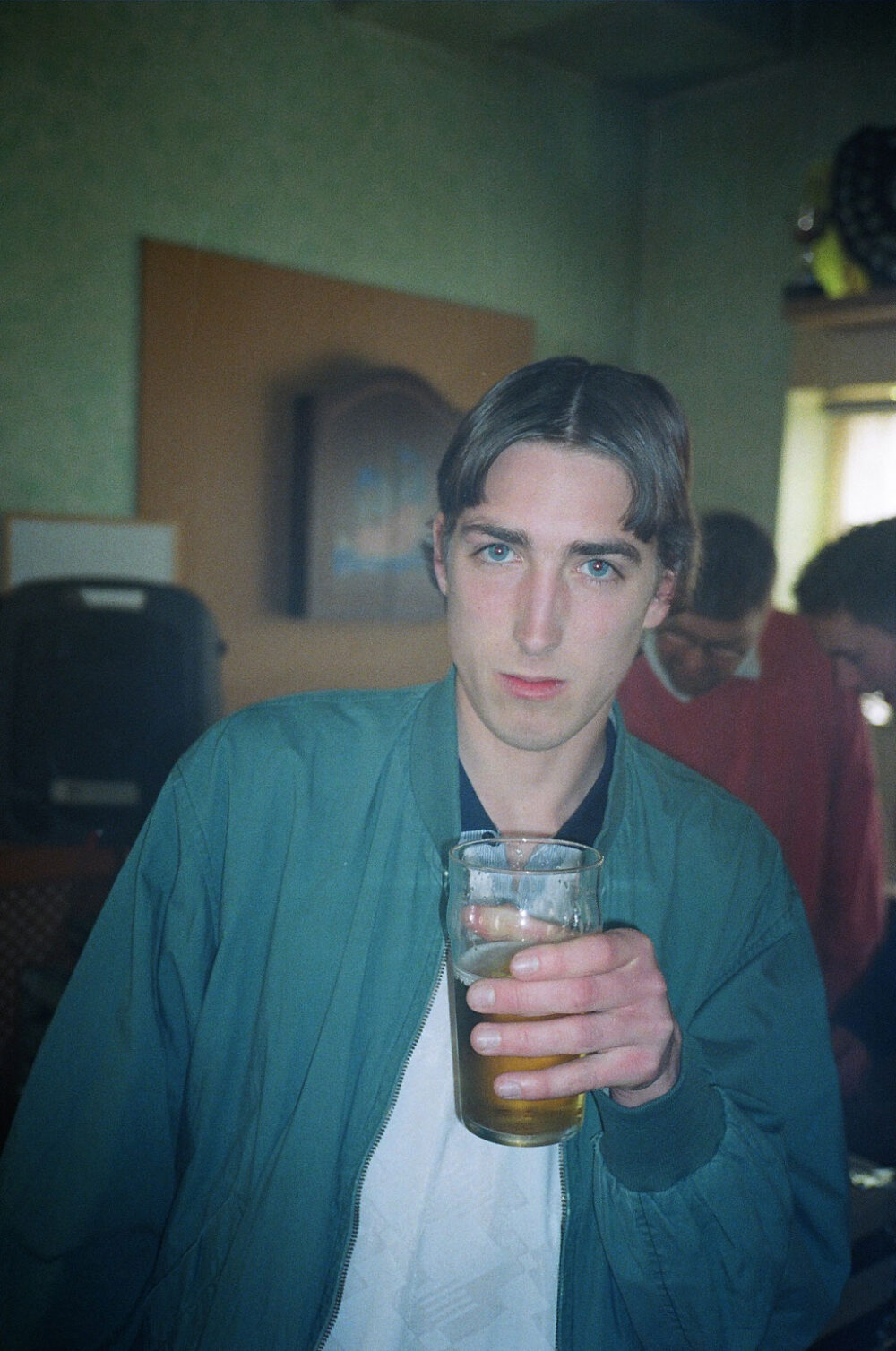 Palace Skateboards recently launched a new line of clothing inspired by the 1990 football World Cup and in collaboration with English football brand Umbro. A short film featuring many familiar faces from the London skate scene was released to coincide with the launch of the new line. We caught up with Lev Tanju, creative force behind Palace and co-owner, to find out more about this unlikely collaboration. Exclusive stills from the film shoot by Charlie Young.
Interview Henry Kingsford
At this point in time, skate shops around the country are selling Palace branded footballs. Aren't skateboarders supposed to hate football?
I guess I look at it like: "fuck what skateboarders are 'supposed' to do." We (at Palace) love football and we're on a hype that we have our own footballs. Skateboarding is obviously the best shit ever, but there's a lot of other fun stuff in life.
How did the idea for the collaboration come about?
Mr Umbro just called me up and I was keen.
Can you explain a little about the design process? Were you basically given access to Umbro's back catalogue and allowed to make any amendments, or were there restrictions on what you could do?
They were down for us to do whatever we wanted! Me and Nugget (Gabriel Pluckrose) went to see the Umbro guys up in Cheadle in Manchester and they showed us around. We got to go in this sick secret room for a sneak peek at all the new England football kits that Peter Saville designed. I guess a lot of big companies have done so much collaborative work that they have all these lame guidelines about what you can fuck with, but Umbro really just let us go wild. They are on some next shit and I know they wouldn't work with any other skaters except us, because at heart we're just like them.
Which pieces from the collection are most popular with the team?
The football shirts are most popular with everyone; they sold out in one or two days in most shops. The reversible jacket too, because it's made of super posh wool on the outside and has the England Jacquard print on the inside.
Where are these clothes being sold?
In all the banging skate shops in the UK plus Hideout and Present in London.
Fashion photographer Alasdair McLellan shot the collection for i-D magazine. How did such a high-profile shoot come about?
He's my friend, and I think he's the best photographer in the world. I asked him to shoot it because he knows what he's doing and he's got good taste.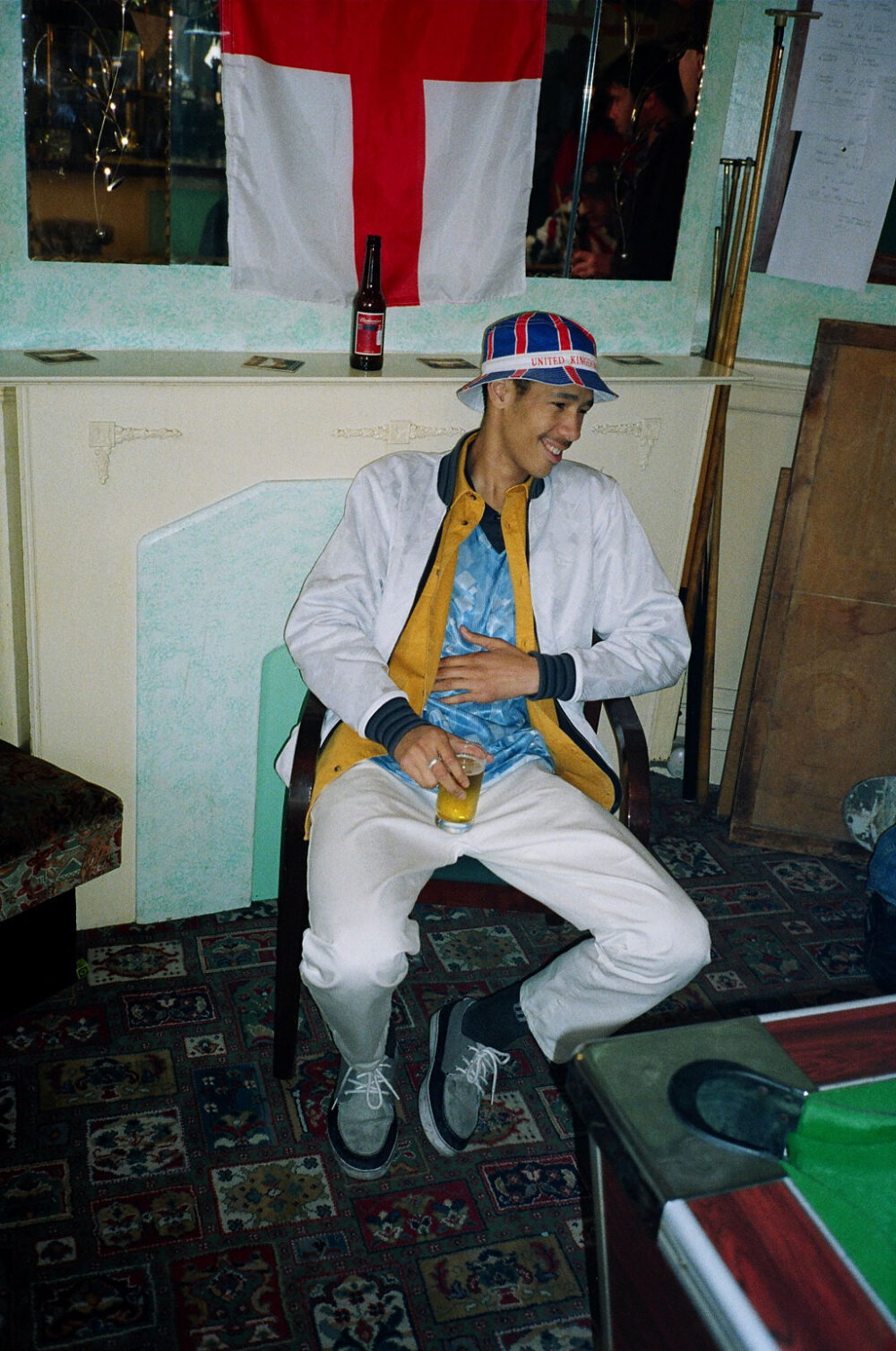 Tell us about how the film came about and the concept behind it.
I just wanted something visually lairy for the launch. I knew it would spin people out and that some people wouldn't get it. I'm bored of people launching shit with some slow-mo skate clip in HD that means nothing. All the stuff in the film – the people, the music and football – it all means a lot to us. I just sat in a pub with Mr Umbro and explained my idea and how it would work, and they were 100% behind it from the start.
Who had the best outfit in the film?
Lucien (Clarke) and Rory (Milanes) killed it.
What do you have lined up next for Palace?
Loads of shit. We're making some mad handmade, heavy garment type gear in some London factories, like over-shirts and other bits. Then we've got a few skate trips planned. We've got an appointment with Pontus Alv in northern Europe in a few weeks. Then we're going to show people what a full-length skate video should look like.